Preparations

A third tour…….. The Toyota Vios parked outside the residence hasn't turned a wheel for 10 days but that will soon change. It may seem a waste but to hire a car for two separate periods works out substantially more. At around 650 baht ($20) per day it's works out really cheap over a longer period. Planning for 3 tours on this visit, I allowed 4 days rest between tours. That didn't go according to plan at the first break since we arrived back 2 days late from the first tour. That meant there was insufficient time to draw up more detailed plans for the second tour which would have made that tour more productive. However that tour was time limited. For the third tour time is not so critical but there is an end date which has to be 6th June, a week before I return to the UK. The duration of the tour therefore will be determined by the start date which, allowing for the rest period would mean 9 days on tour. The purpose of the tour was to be a reward for all the hard work put in on previous tours; really a bit of R&R or chill out with an ideal province selected. Not too many attractions appear in this province removing the temptation to go travelling. Well, would I finally find my dream destination and just laze around all day just doing nothing for a change? The first indication that this plan would in some way be compromised, occurred on the third day of the rest period. With my notes up to date at around lunchtime including transfer of my manuscript record of the Yangon tour onto my PC and much of the coding in place ready for publishing, I decide to start the tour a day earlier, which will now be a 10 day tour starting tomorrow. So that adds and extra day of R&R right? Wrong! Coupled to the extension, I believe I can add two more provinces to my already impressive list. I calculate that this will take up half the time available but would of course reduce the amount of lazy days. One thing in our favour is the well oiled procedure now to pack and repack and of course we will need just 9 days change of clothes. Well call me crazy! I just don't know where these ideas keep coming from.

Day 1 - Tuesday 28th May

Departure…….. While Katoon started packing last night, I figure that this new tour is not going to be an epic; it's just half the duration of the first tour (19B) and as long as we depart by 10am, there will be enough time to pack and have a normal breakfast. Katoon is awake earlier than I expected and all is ready in good time.
Now that I have committed to a change of plan, it would be a huge advantage I feel, if we are able to reach the new target location today. Unlike the last tour when the furthest point reached was near the end of the tour, this time it's right at the beginning. Baring unexpected delays, our arrival time should be around 6pm. Also unusual is the fact that Katoon is happy for me to start the driving; on tour 19B, I hardly took the wheel. Heading out of the city, I head north and then east towards Saraburi along the Mittraphap highway. The traffic is thankfully flowing well at the recommended speed limit of 120 km/hour. Katoon is calmer than usual compared with her usual hysterics when I drive and I'm happy to do a reasonable stint. After an hour I realise that we will passing Pak Chong in Nakhon Ratchasima province around lunchtime. So why hasn't Katoon thought to call her sister there and arrange something for lunch? Perhaps she thinks it will cause too much delay but then we have to stop for lunch anyway.
Mor Lak Hin Memorial Site…….. The Mor Lak Hin Memorial Site is not a new location. It was reviewed after my visit on 20th November last year. The reason I've stopped again at this site is to check if there is any further advances in construction of Thailand's first section of High Speed Rail (HSR), which will follow the route of the existing line though the cutting here. Well, the answer is not yet although in the distance to the west there is evidence that some work is progressing on the track bed. I guess I have to be more patient. This project is a huge undertaking. From the memorial Katoon takes over driving and we soon reach Pak Chong and meet up with the doctor and Katoon's sister at their home where we have a simple lunch. At 1.30pm we're ready to continue our journey but there's still around 375 kilometres of driving. The projection is that we will reach our destination now at around 6.30pm, still OK.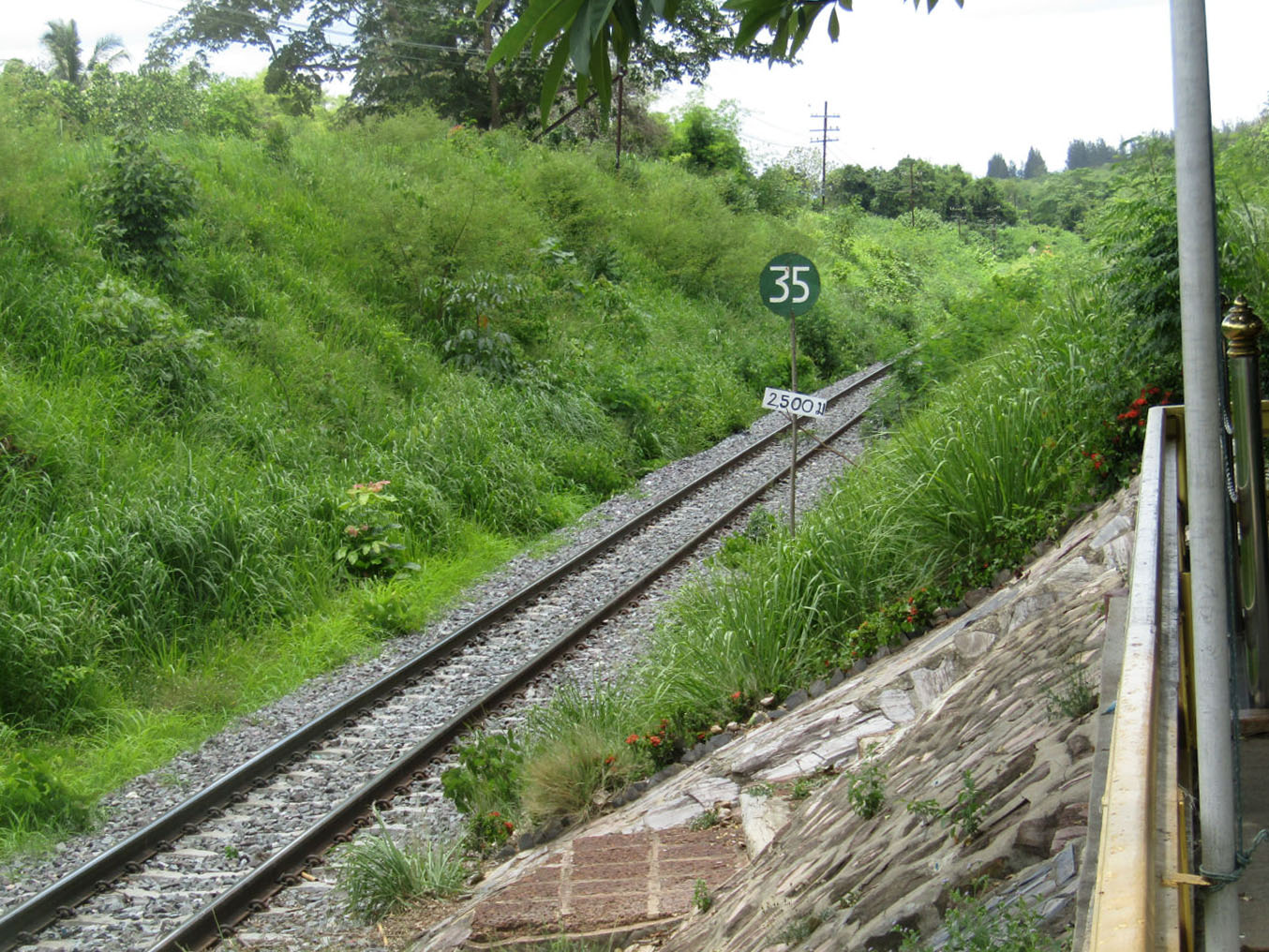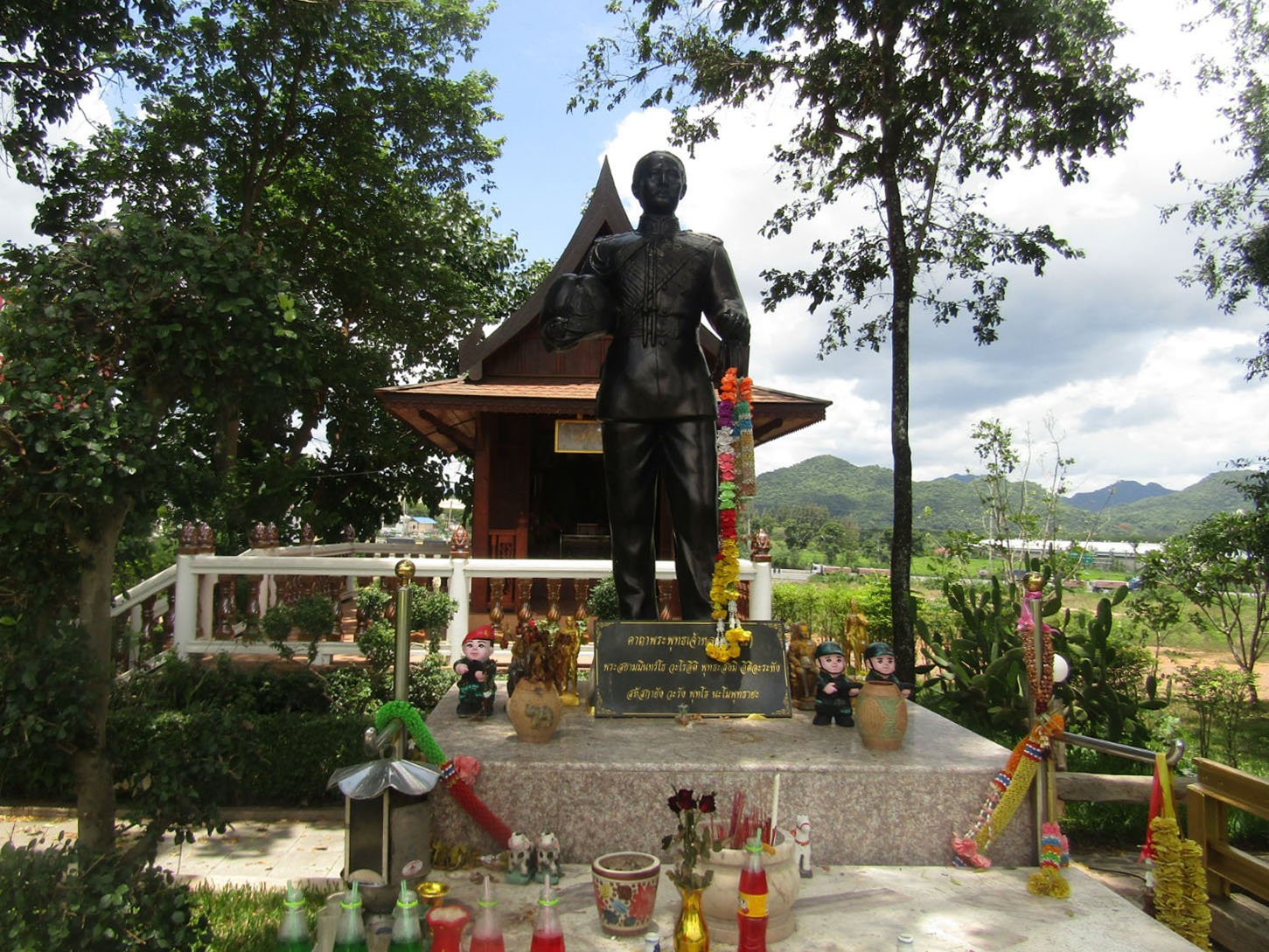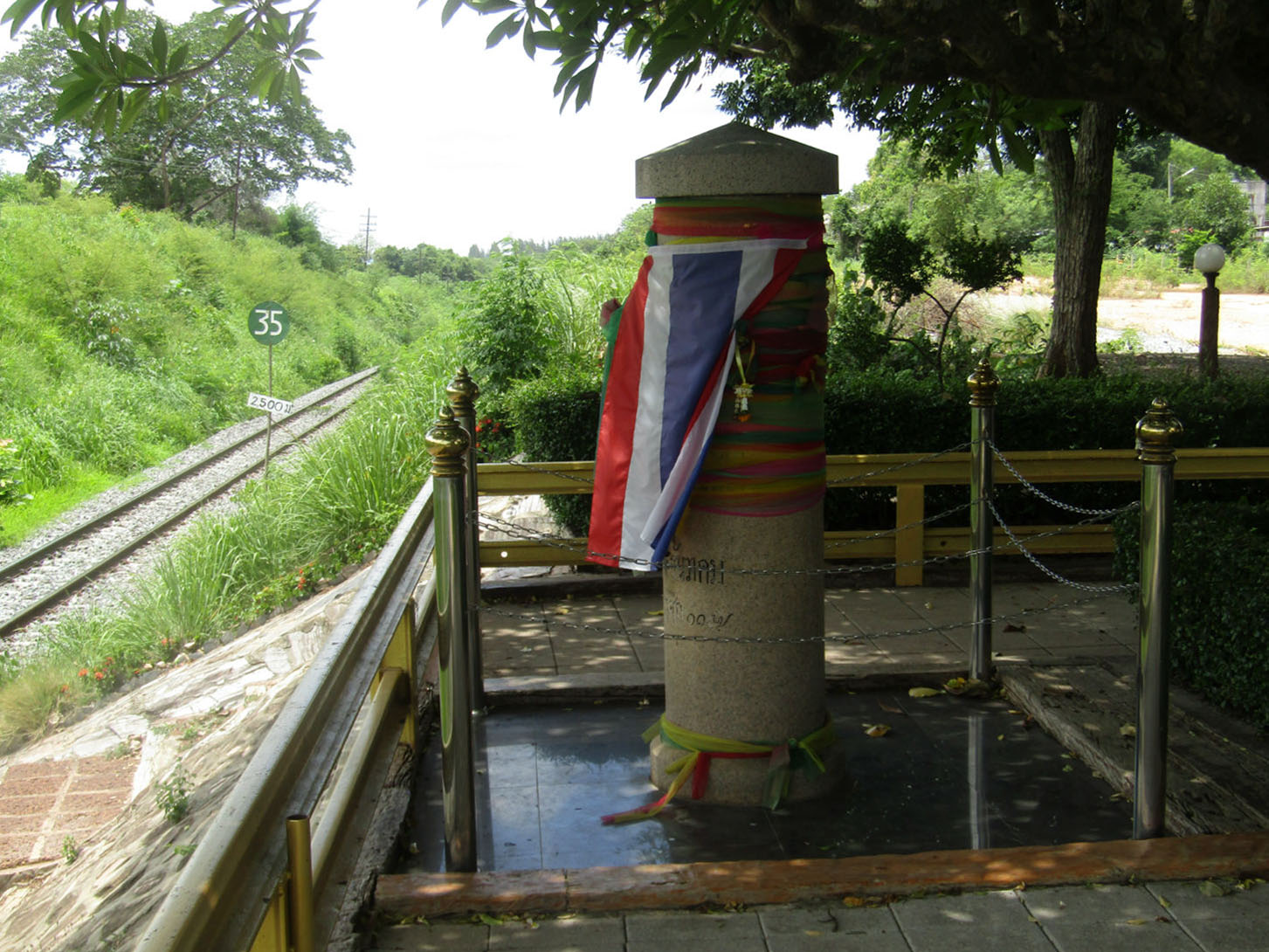 Mor Lak Hin Memorial Site, Pak Chong District, Nakhon Ratchasima Province


Detour…….. Carrying on further into Nakhon Ratchasima province we're again mightily impressed with the new elevated section of the Mittraphap Highway which is still yet to open, cutting the journey time to Thailand's northeastern provinces by some margin. At Sihkio we leave the Mittraphap Highway and pick up highway 24. Katoon, as confident with driving as ever, eats into the remaining distance along a newly upgraded road with little traffic. Completing the journey through Nakhon Ratchasima province, then Buriram and Surin provinces, I note the expected arrival is now 6.15pm well before dusk. Dare I make a detour of around half an hour to visit an historical site? It would be the very first site I cover in Si Sa Ket province.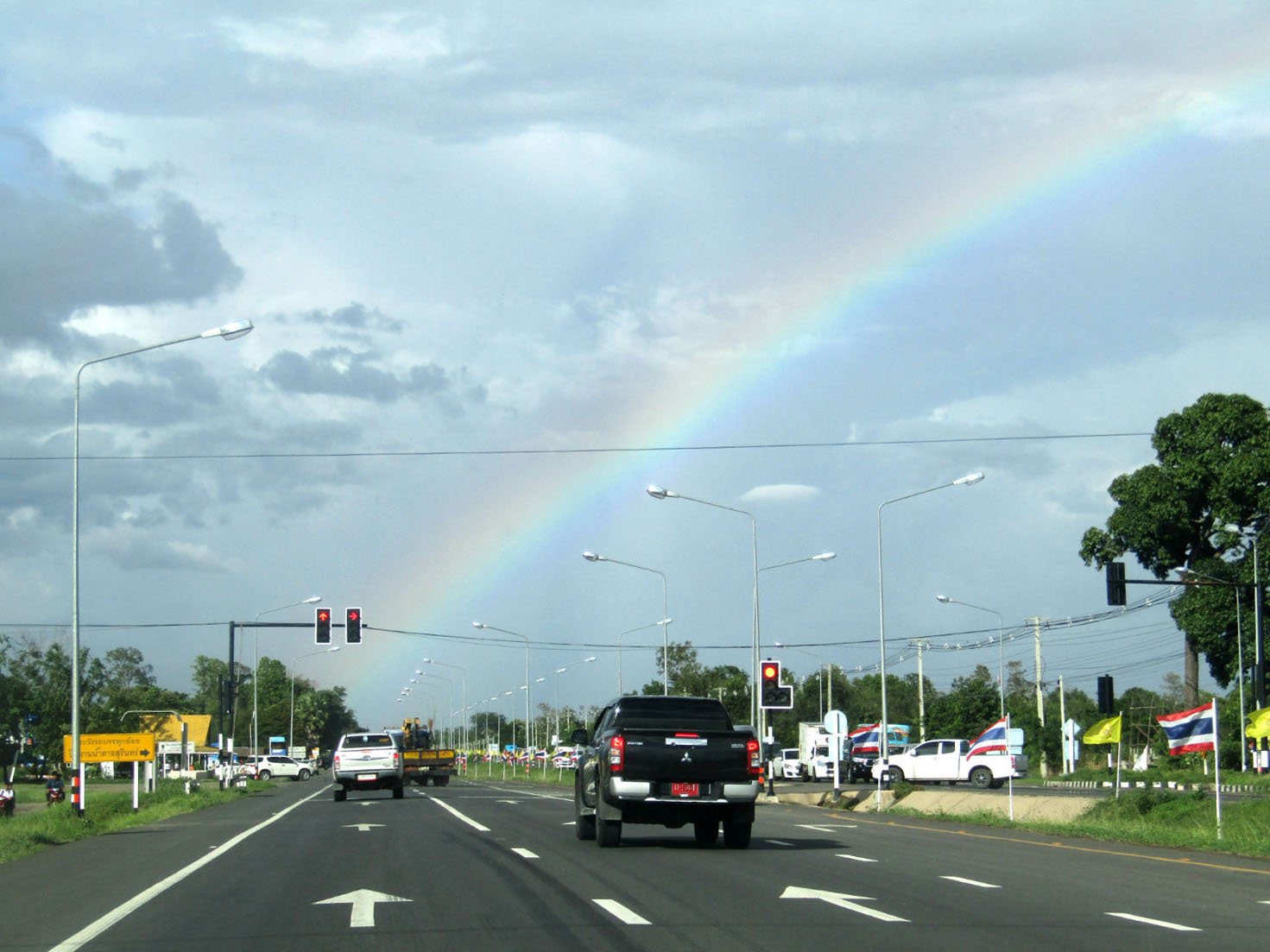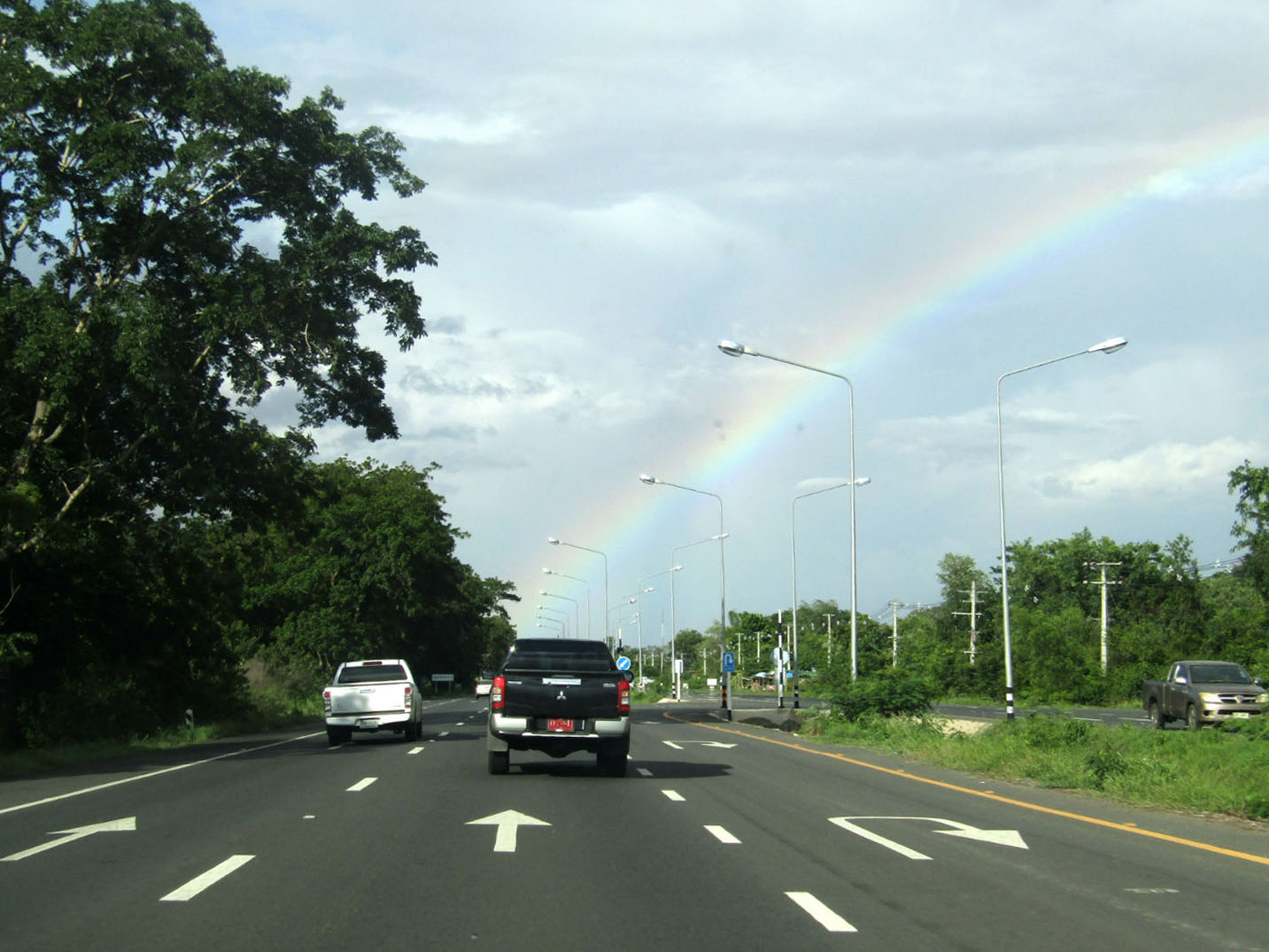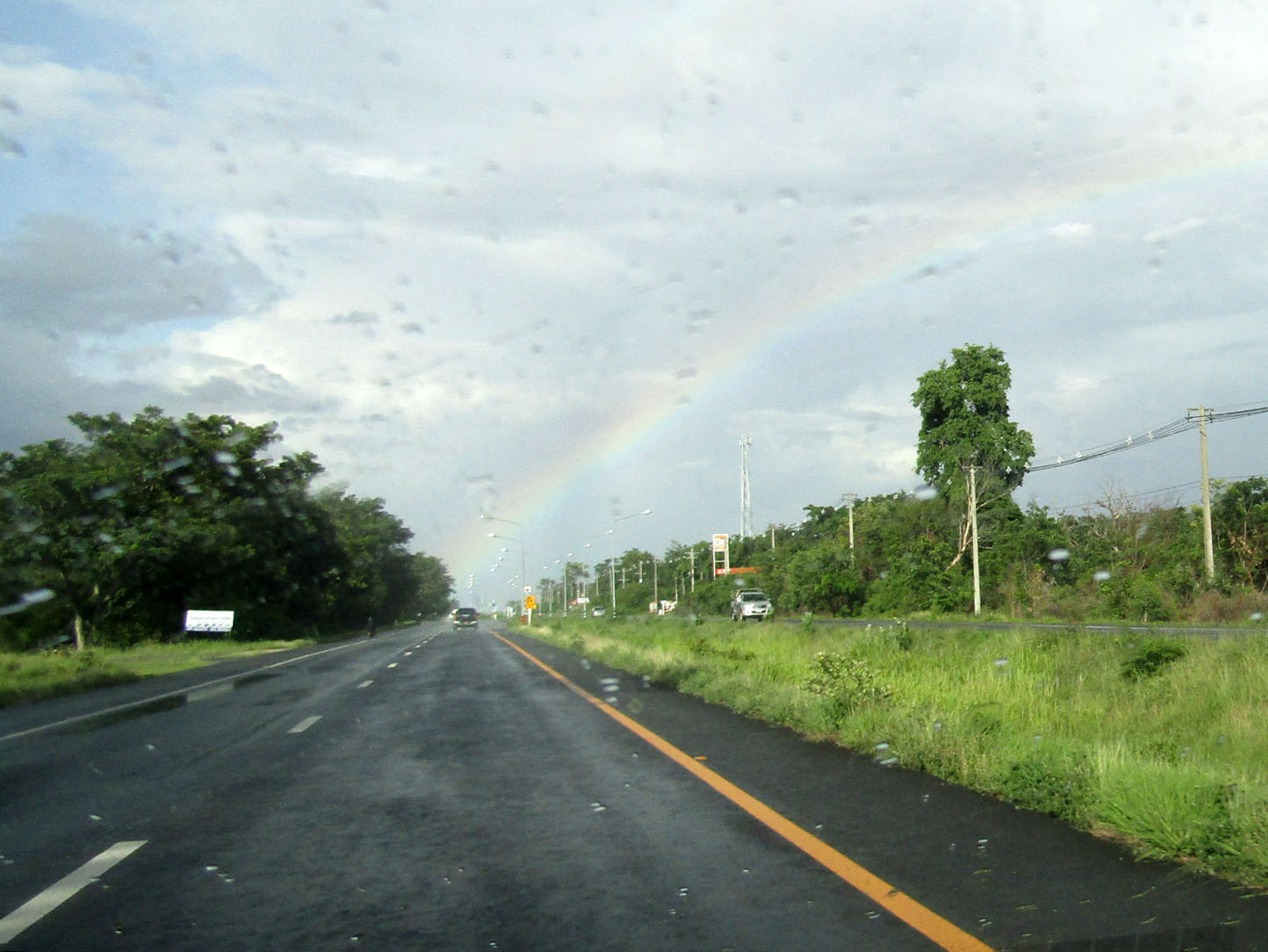 National Highway 24, Nakhon Ratchasima Province to Ubon Ratchathani Province


Prasat Ta Taeng (Prasat Taleng)…….. Crossing the provincial border into Si Sa Ket province, now after 5pm, I make that detour to visit Prasat Ta Taeng: This is the name on the information board but Google Map states Prasat Taleng or Prasat Lamphuk. The detour will use up around 30 minutes.
Prasat Ta Taeng is a monument in Khun Khan district. The principal sanctuary was constructed on a square plan facing east with a laterite base with sandstone lintels and door frames. There is a carved lintel over the only entrance to the east while one on the north side depicts Indra riding on Airavata 2. This monument was surrounded by a moat. The sanctuary was constructed in Baphuan art style, Angkor Wat in the 11th or 12th century.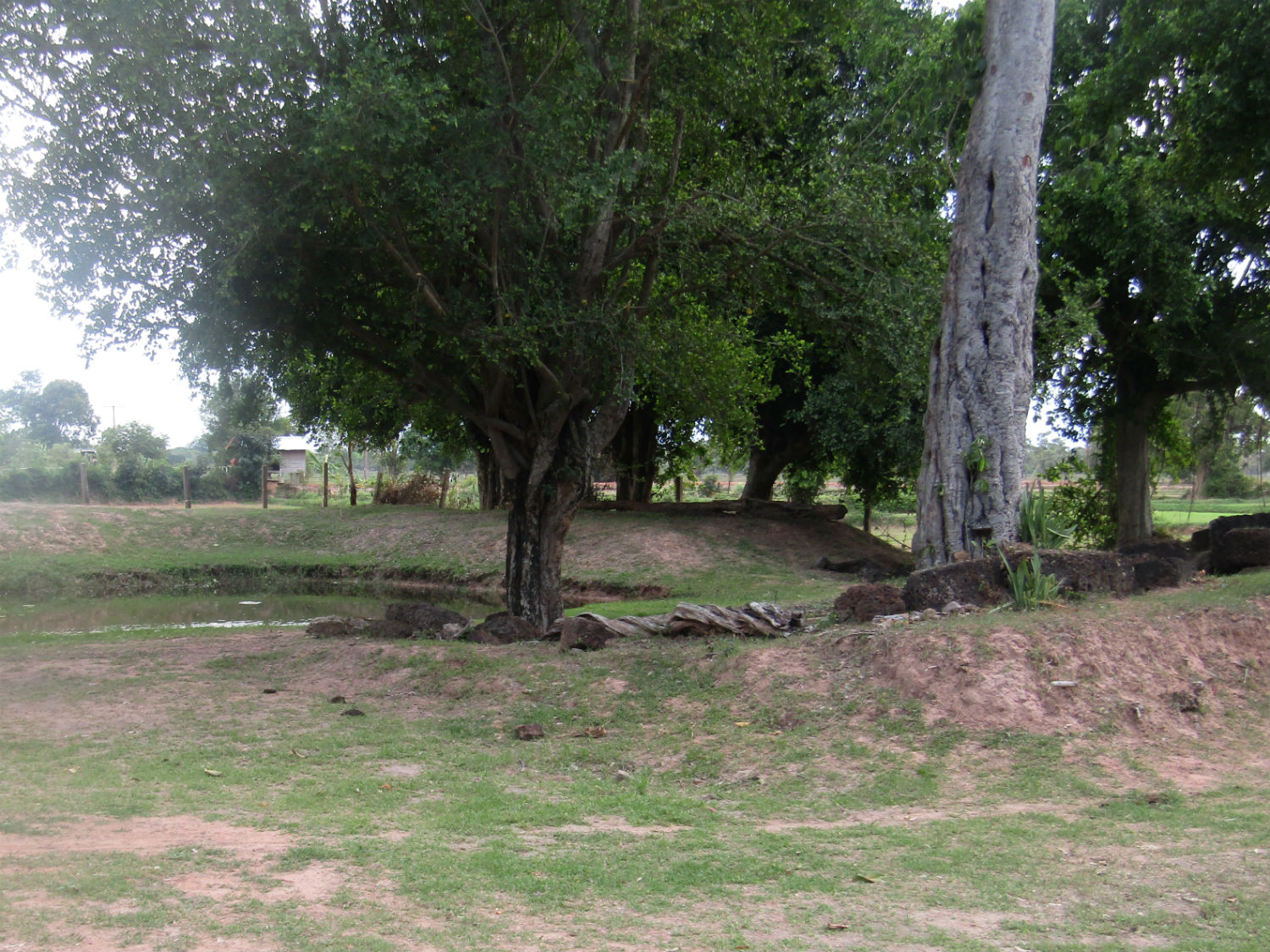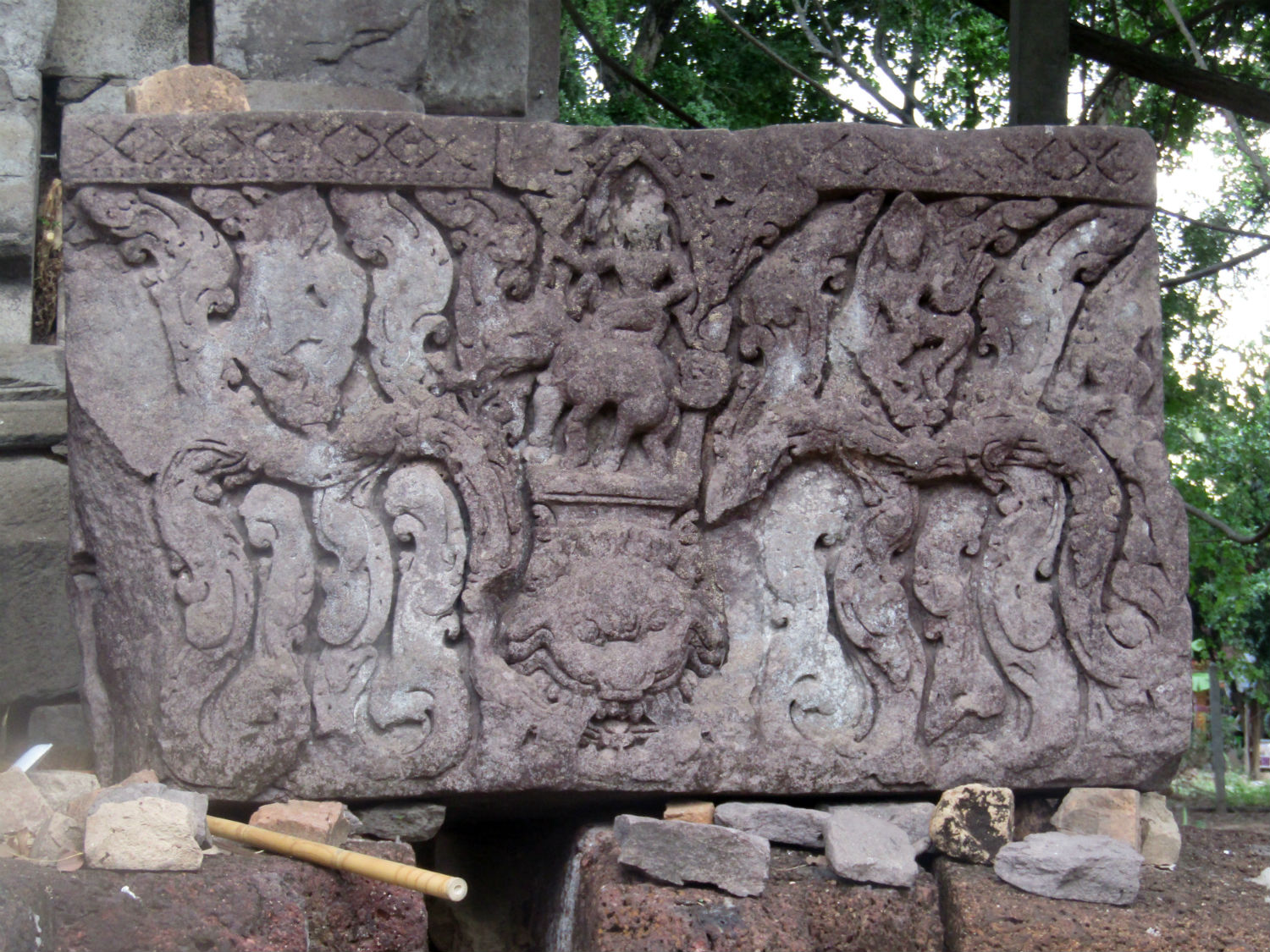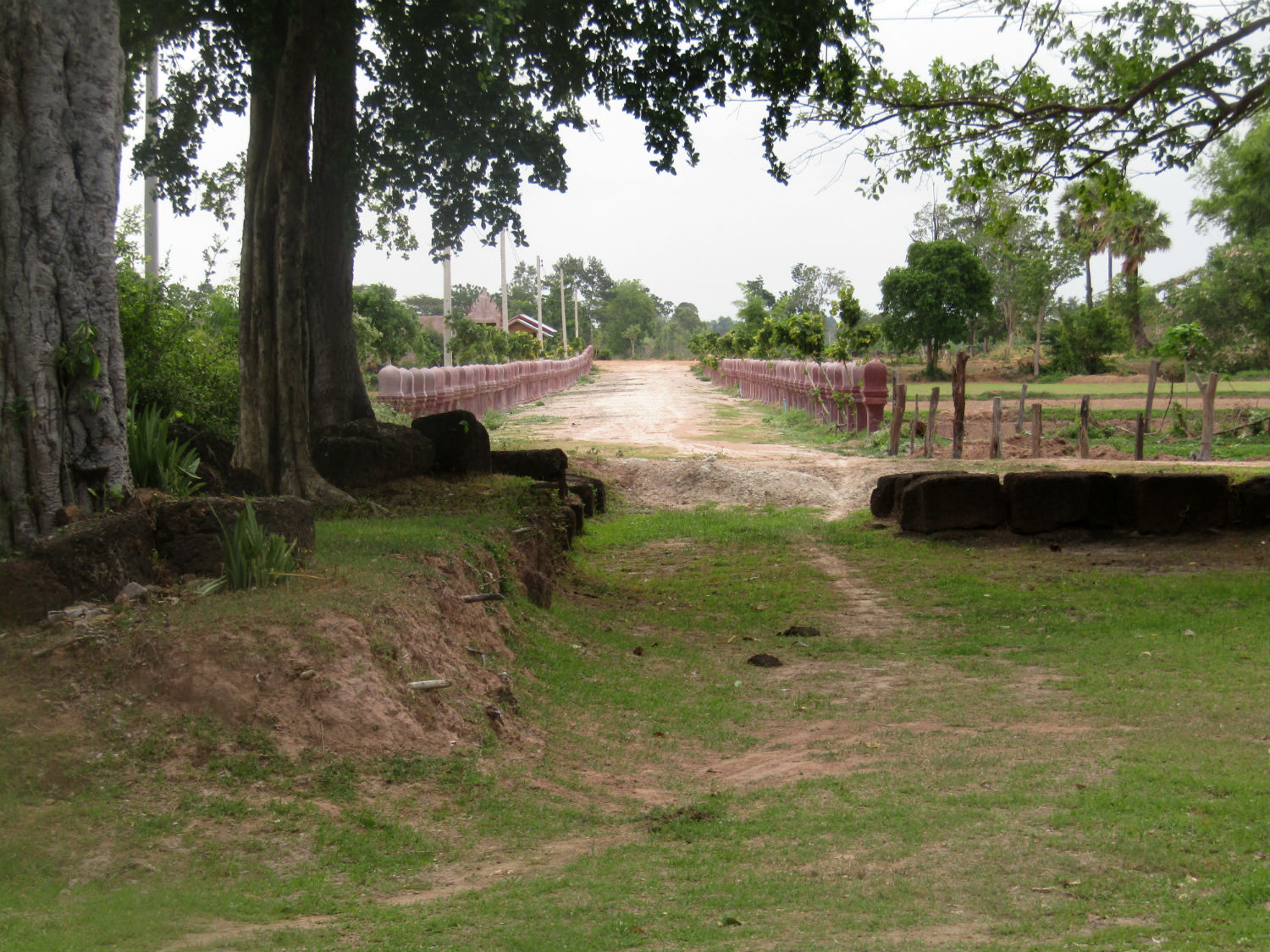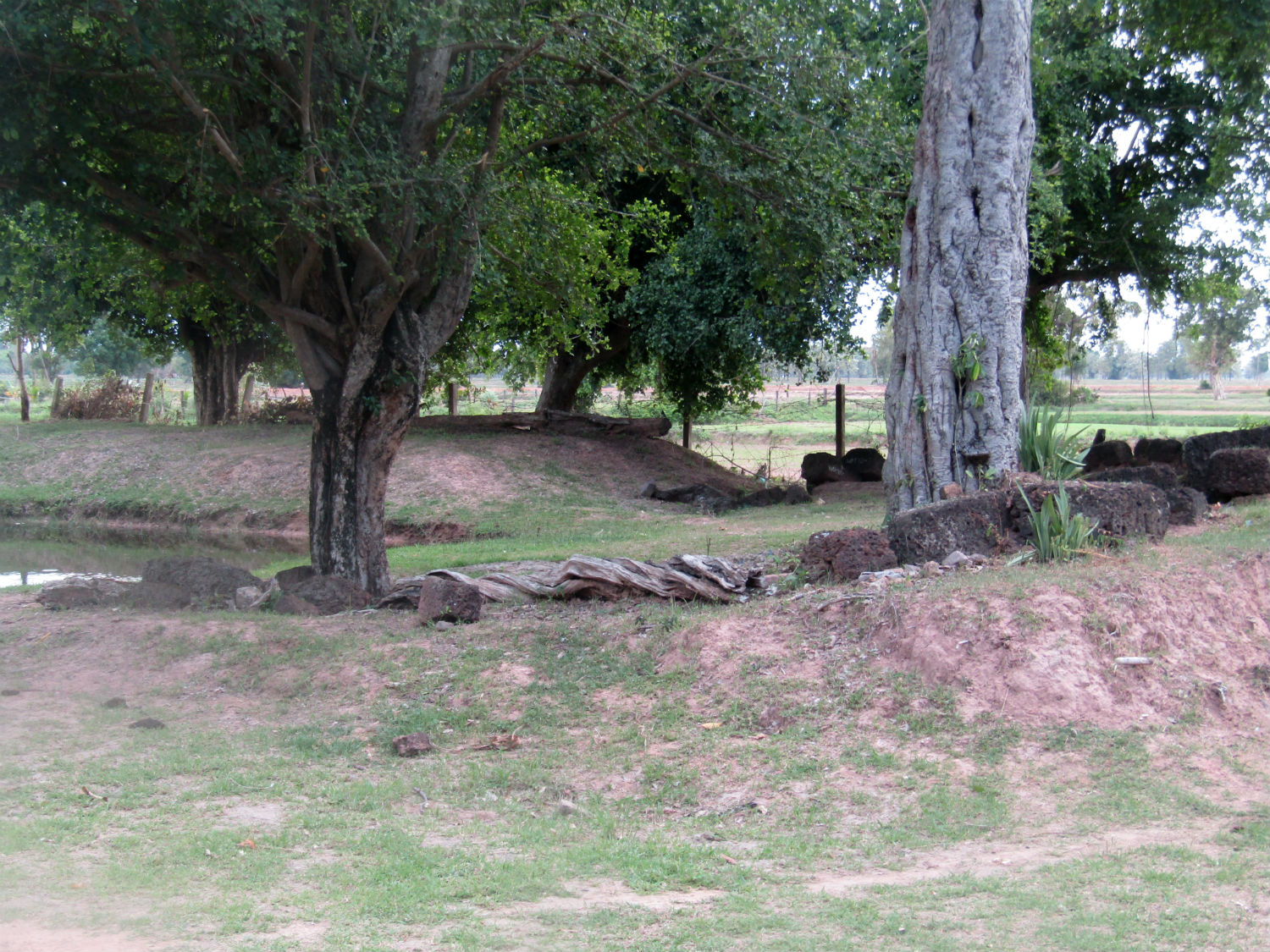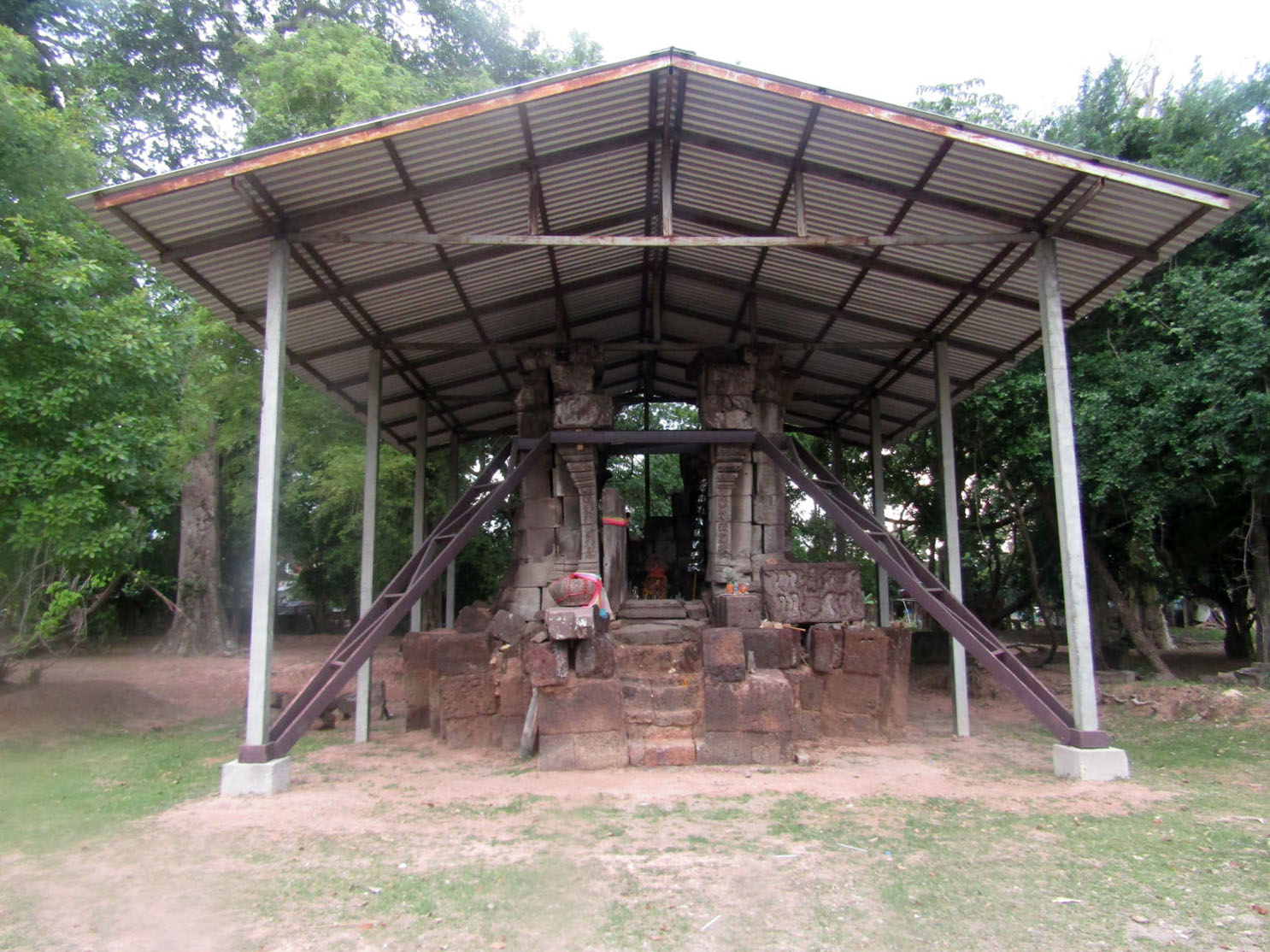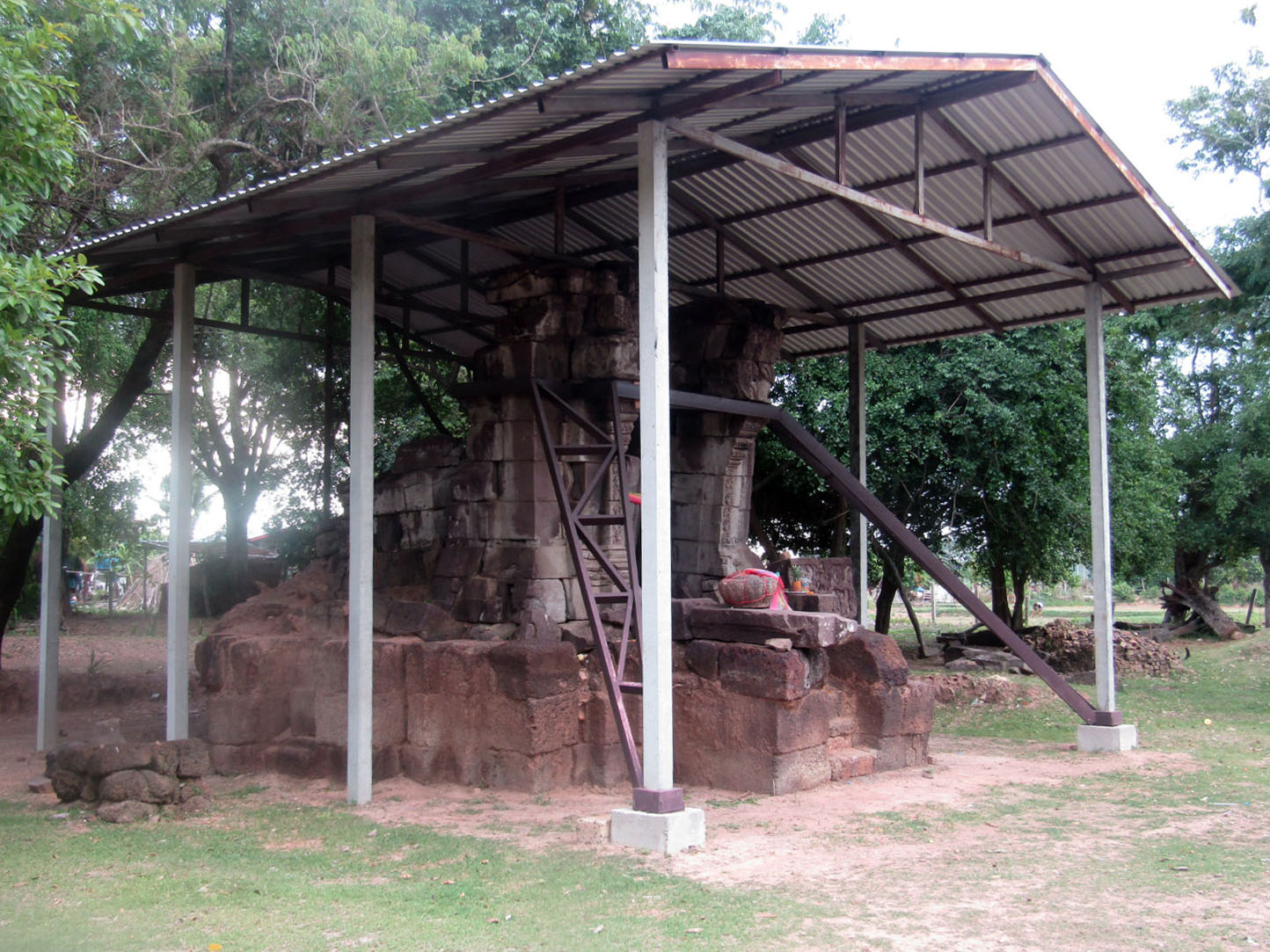 Prasat Ta Taeng (Prasat Taleng), Khun Khan District, Si Sa Ket Province


Kantharalak…….. Returning back to highway 24 there is still more than 40 kilometres to go. There has not been wall to wall sunshine today. In fact it's been quite cloudy and there have been a number of rain storms already on the way here. It's likely to be dark as we arrive but we decide to press on to Kantharalak where I have already identified accommodation. Will it be suitable or will we have to drive around in the dark?
Thathong House…….. Arriving at Thathong House around 7pm, it seems to meet our needs but I see it's not in the best location so we will need to take the car out for dinner. There are no meals served here but in all other respects the accommodation is really good, spacious and with more facilities than we normally require, including a microwave and a sink. However we need to eat and head back a few kilometres into town.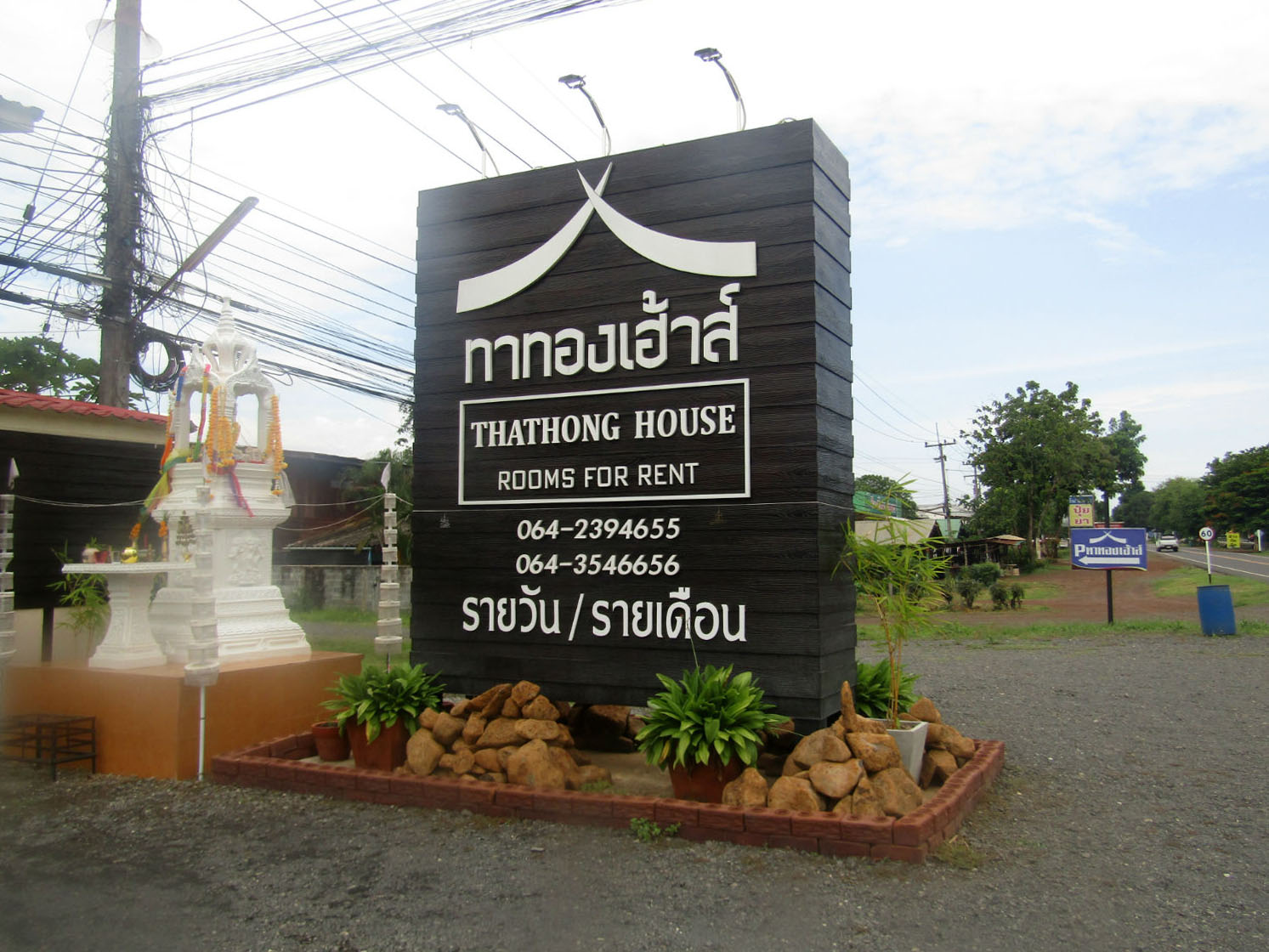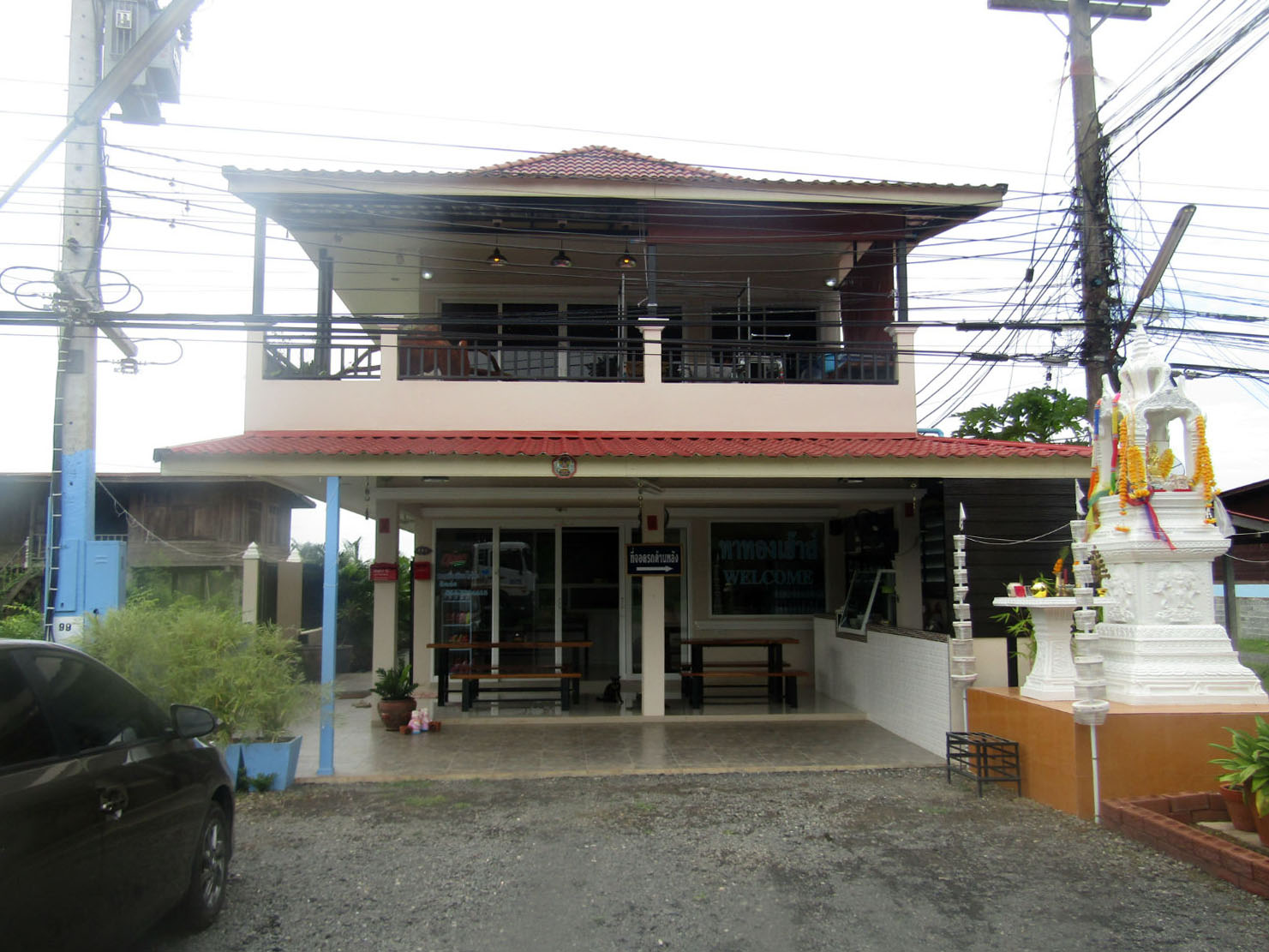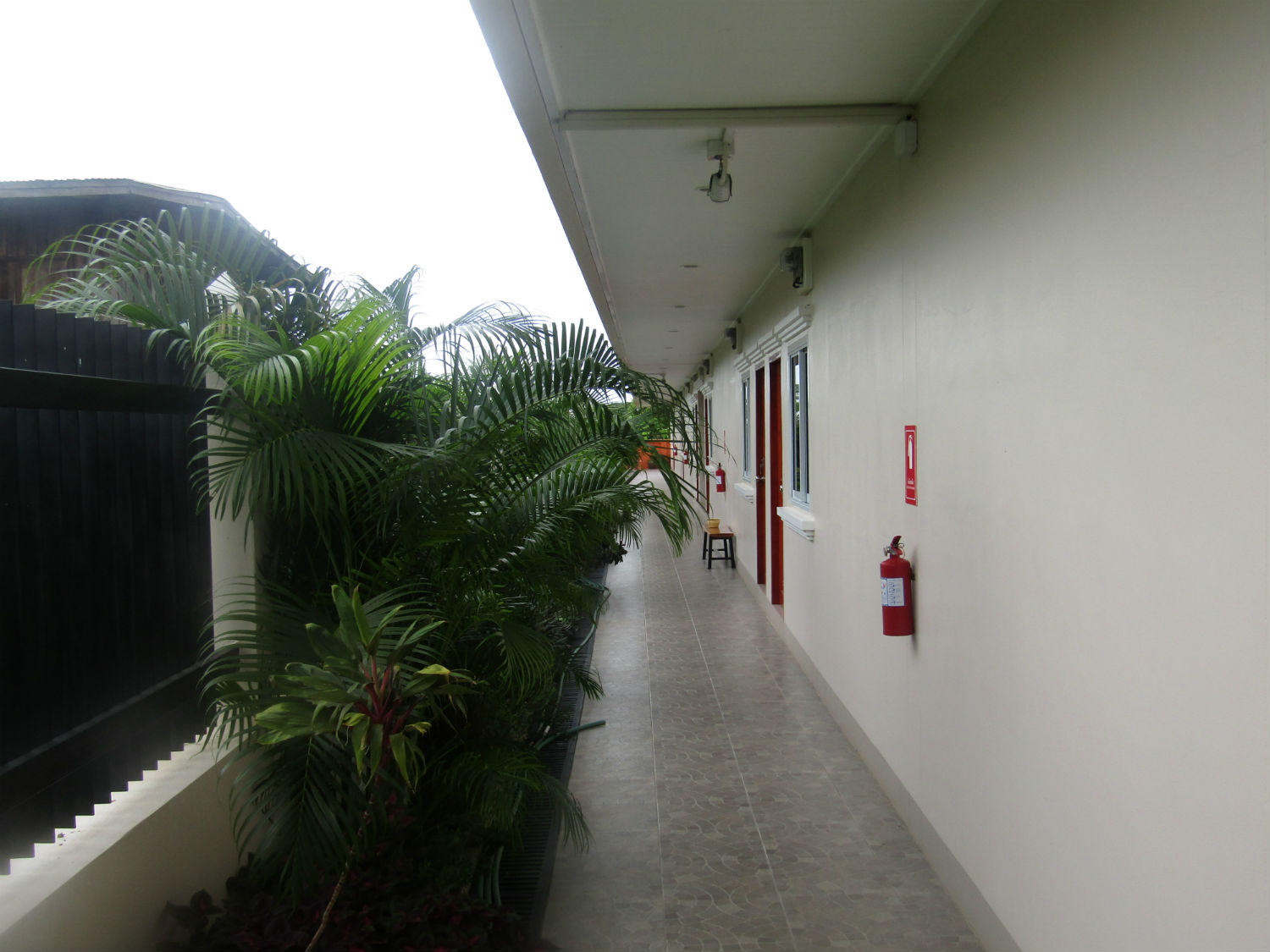 Thathong House, Kantharalak, Si Sa Ket Province


Moo Yang Gowlee……..
Katoon chooses a Korean BBQ/Grill (moo yang gowlee). It is really cheap but the downside with this form of dining is that it can take up a good part of the evening. After a late arrival it's 9pm and I have to get my head into my computer before lights out. As well as writing up my notes concerning our journey here, there is much planning to do as we need to explore this new province which was missed off our last tour at the end of last year. Inevitably the sort of sites we expect to see here will be somewhat similar.
Next Page.