Day 10, Thursday 6 June

Final hours…….. As I wake, the final hours of this tour are about to be played out. It's the tenth day of this tour and a combined total of 35 days travelling on this particular trip to Thailand. I'm sure I don't have to check to confirm that this is a record. With no breakfast included at Ava Resort, we make coffee in the room with breakfast cereal and pastries we always seem to have on standby. The stopover at Haad Mae Phim has served its purpose. With an early start we can take a leisurely drive around Rayong's interesting coastline and still arrive in Bangkok just 4 hours away, before the rush hour. I'm sure in the process I can find something to write about. I should mention that Rayong province has received little coverage since I started this website but its an area I know well from previous visits. As no time has been allocated to it, there's limitations on what I can report on, during the journey back to Bangkok.
Haad Mae Phim…….. As for this beach itself, I first became aware of it some 30 years ago. Then it was an almost deserted strip of coastline with a road running along it. Today it is much more developed along the model of perhaps Cha-am Beach in Phetchaburi province. All I can do today is make a note of it for future reference as we make our way along it heading west towards Rayong city.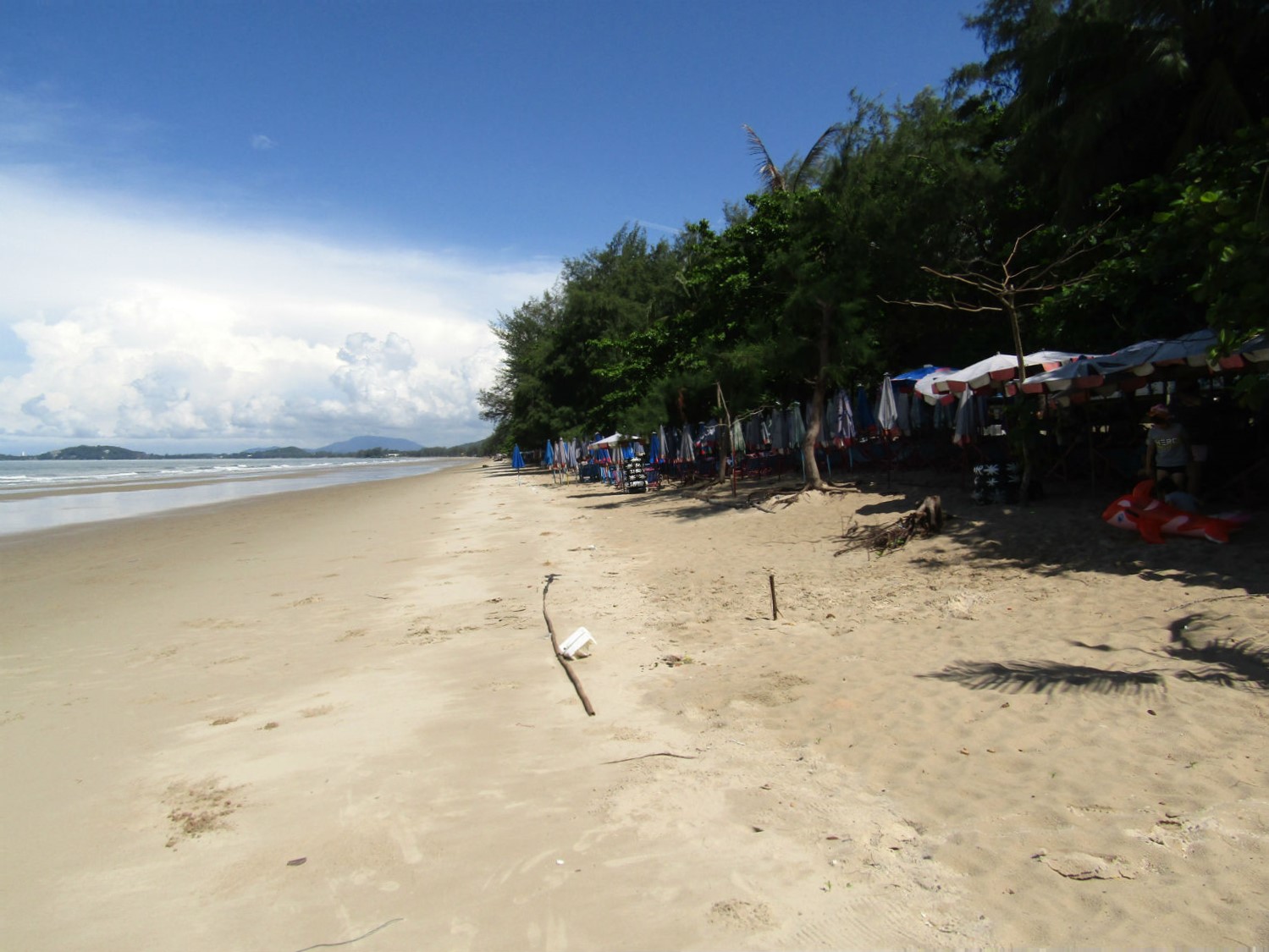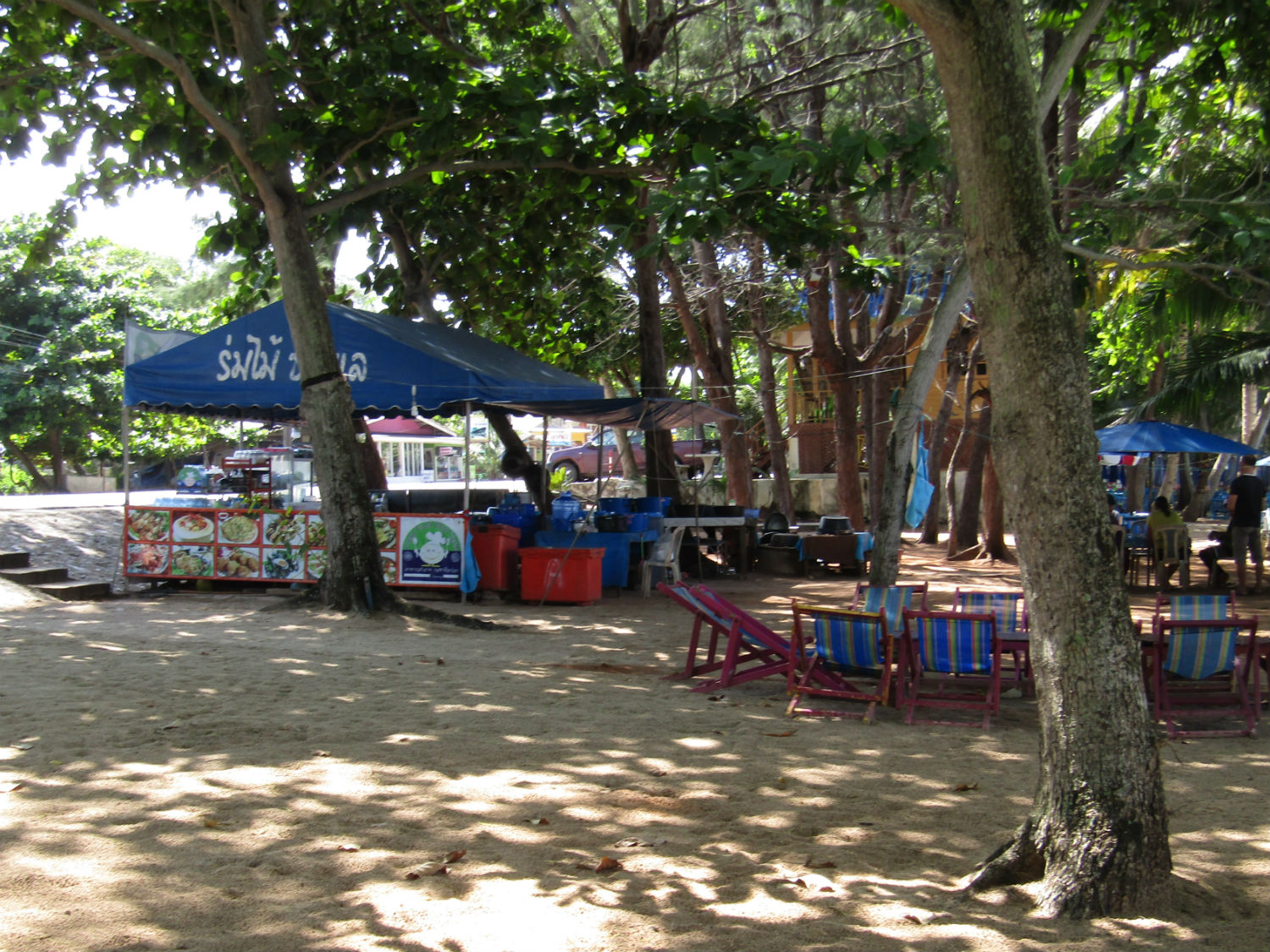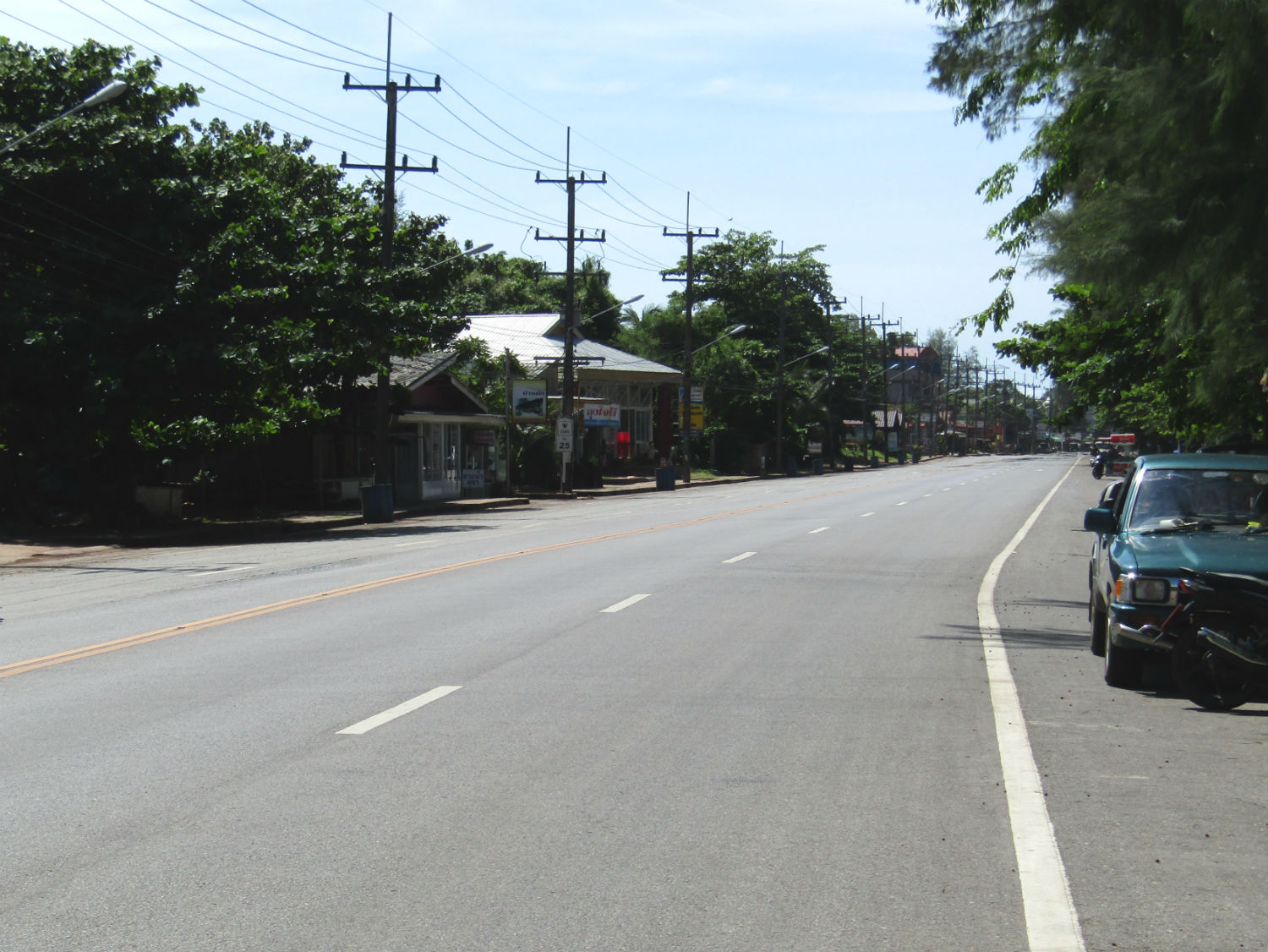 Haad Mae Phim, Klaeng District, Rayong Province


Ban Phe…….. Following local road 3145 hugging the coastline as best we can, we pass along Haad Suan Son, an attractive beach if it weren't for accumulated litter. The beach is secluded with an abundance of sea pine trees with the beach road passing through. Arriving at Ban Phe, it could not be more different than Khlong Yai where we were yesterday. Ban Phe is a busy coastal town with piers servicing the popular island of Koh Samet, another location I haven't visited for decades. I bet it's really changed now. For a start there's a new pier for ferry boats: The older one still exists and I remember the difficulty I had then getting on a small boat at low tide. The town itself if quite tourist orientated with everything you could possibly need for your travels and with seafood restaurants by the score.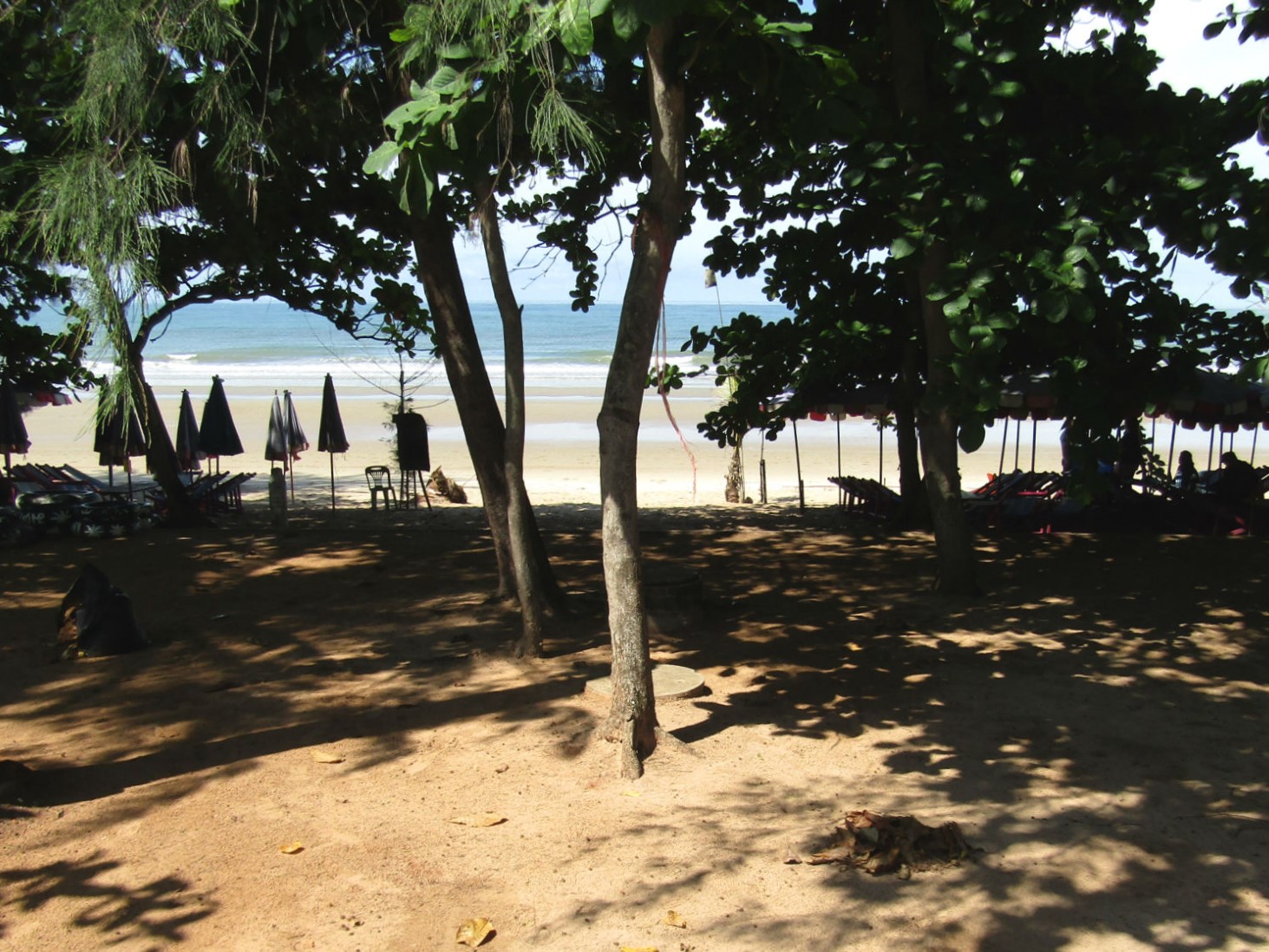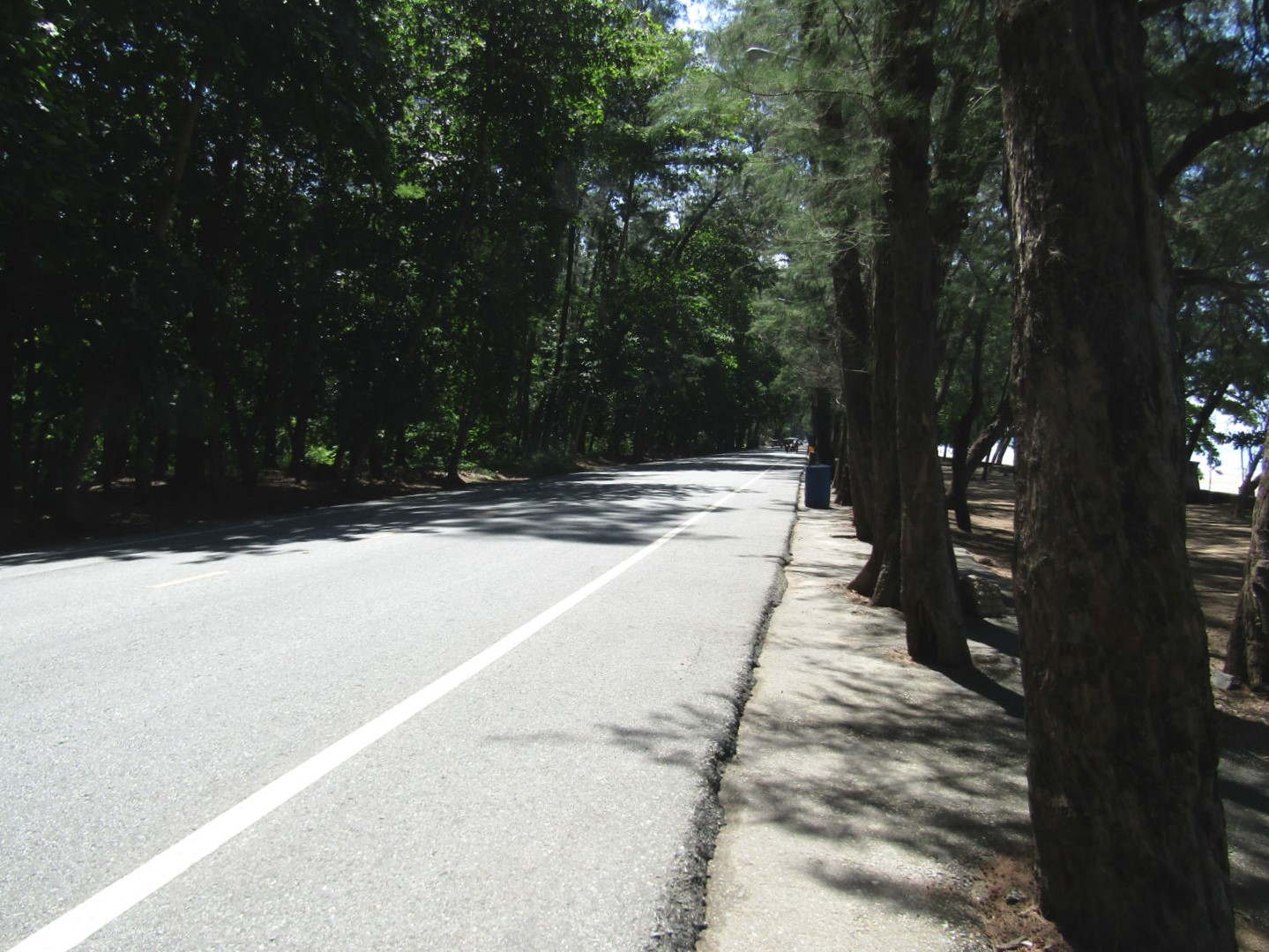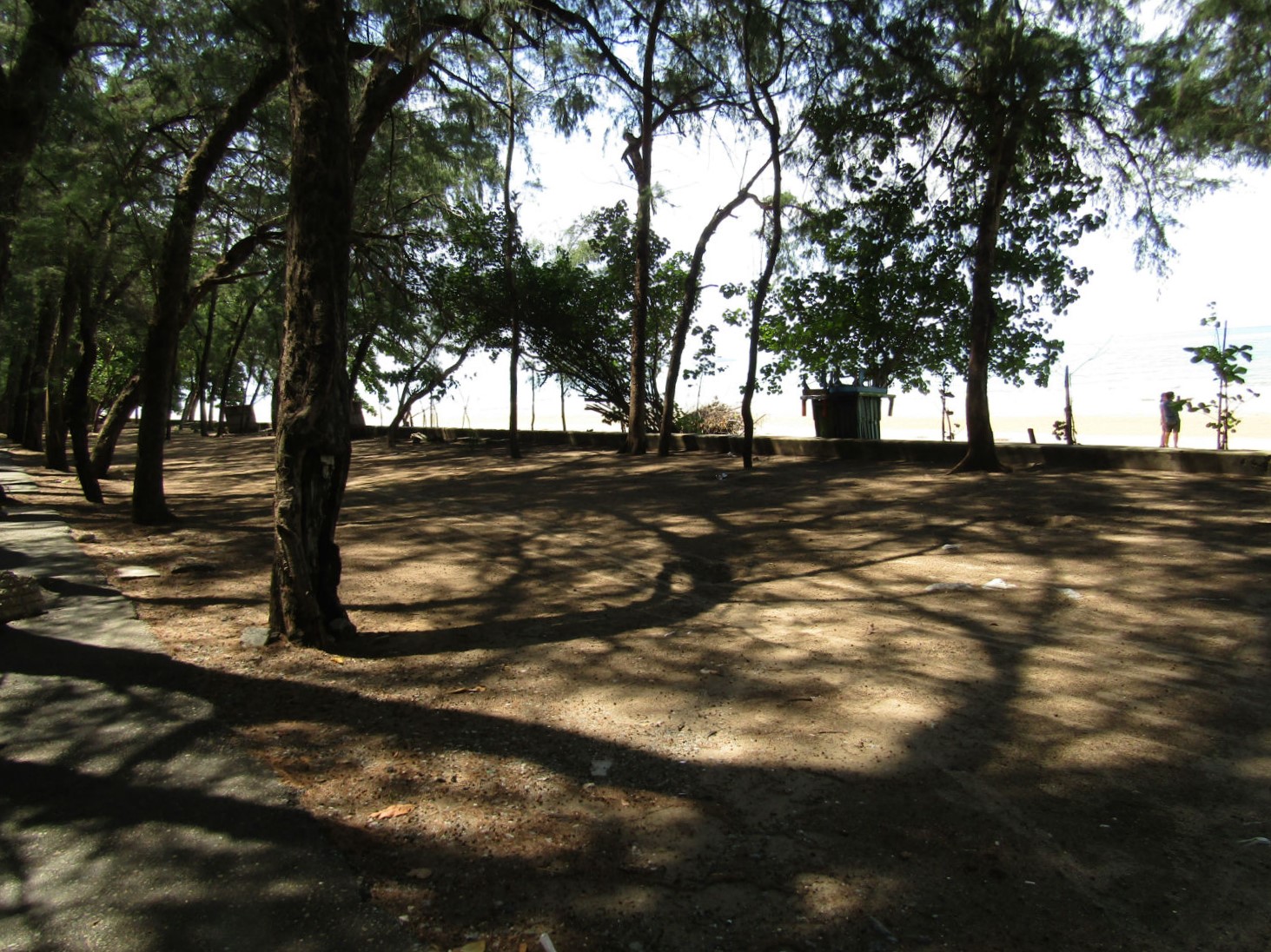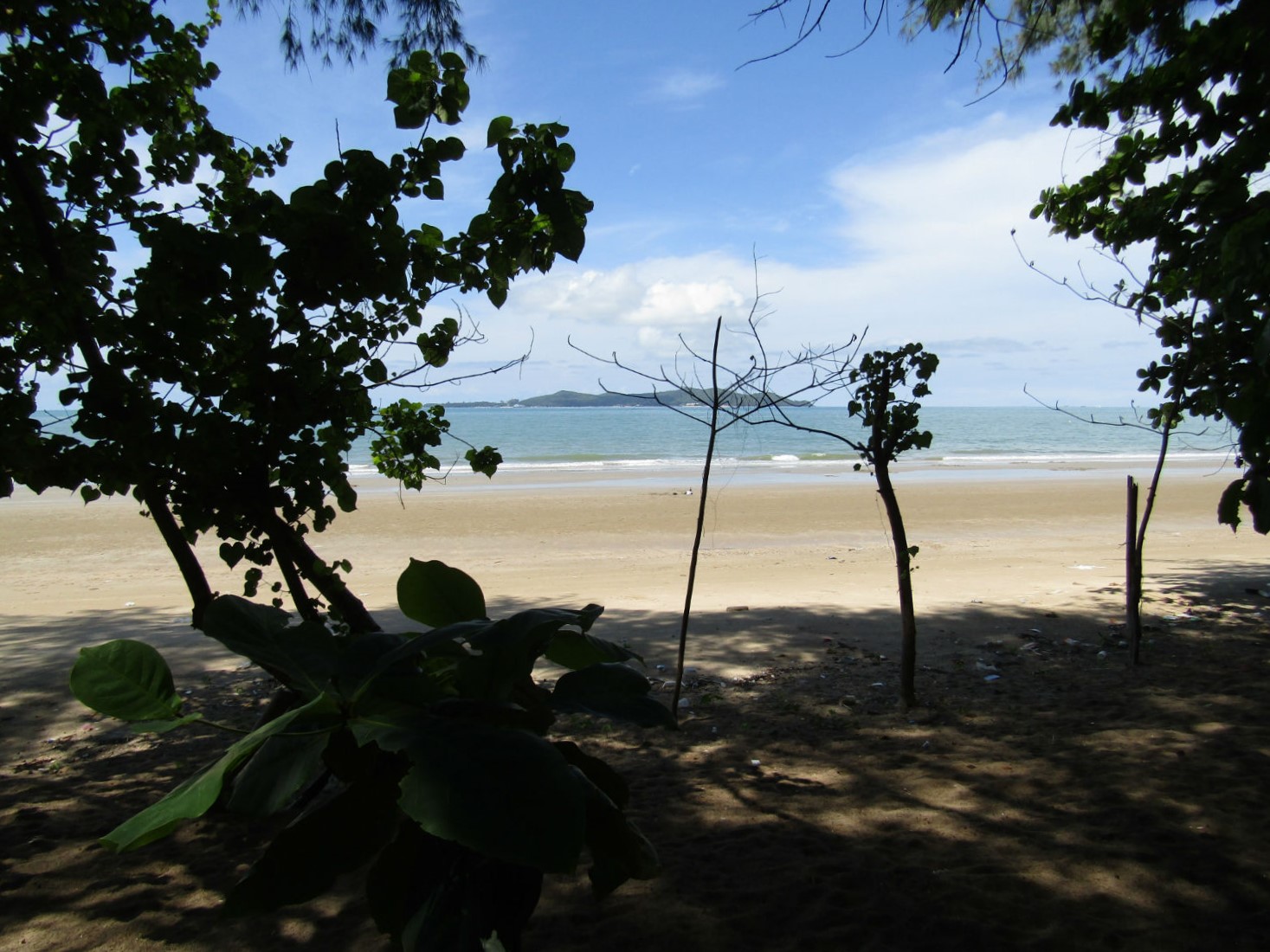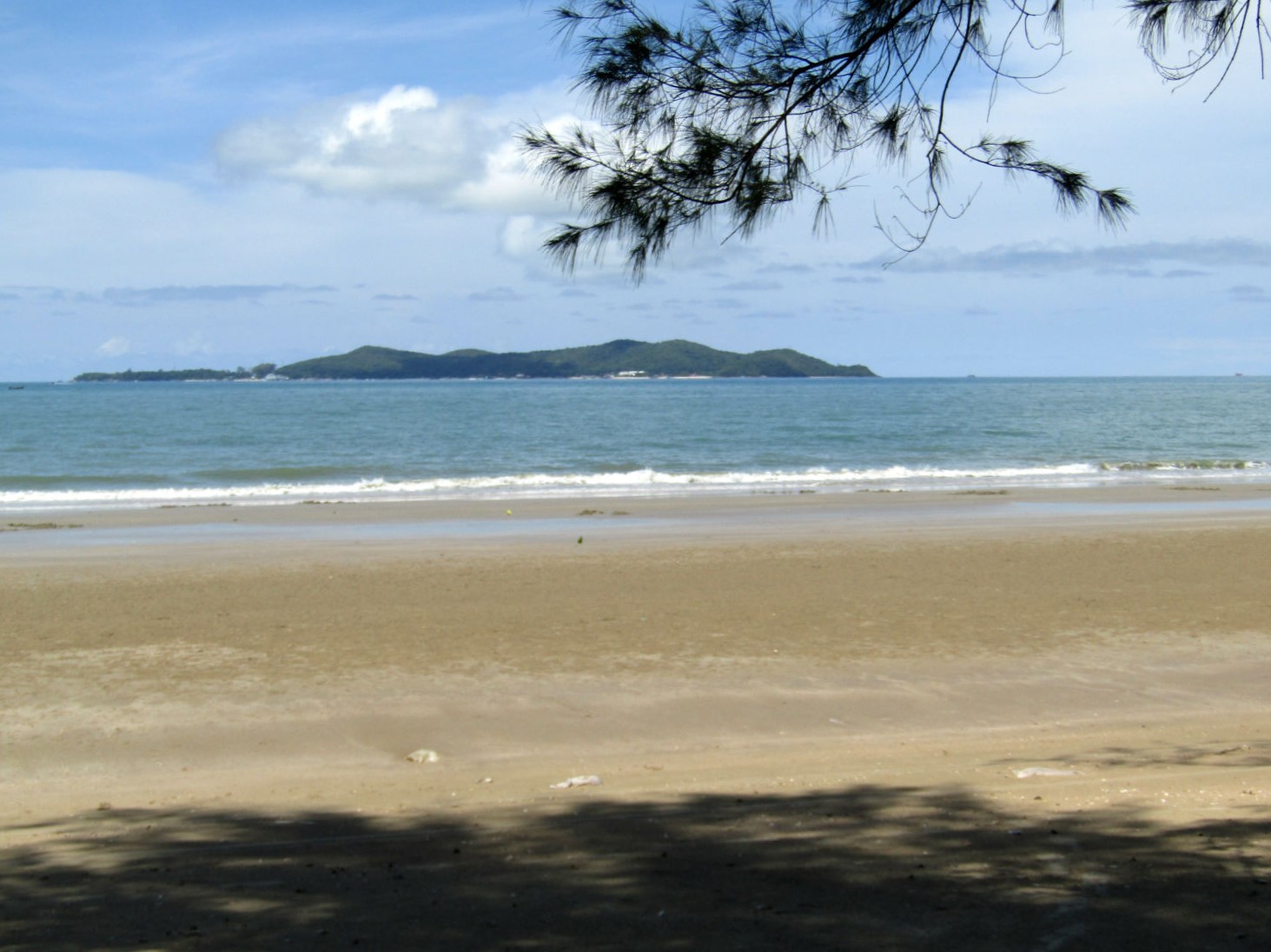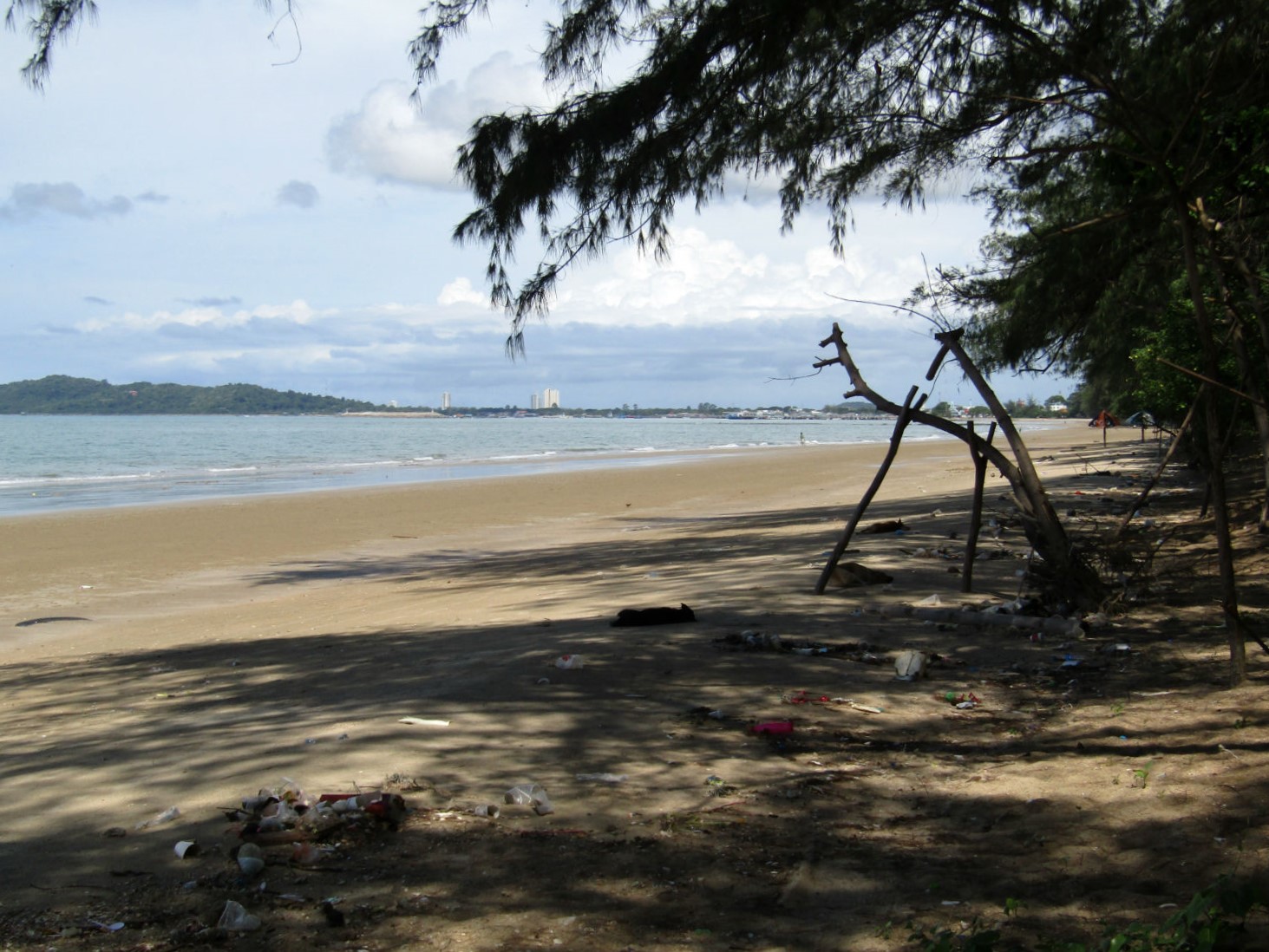 Haad Suan Son, Mueang Rayong District, Rayong Province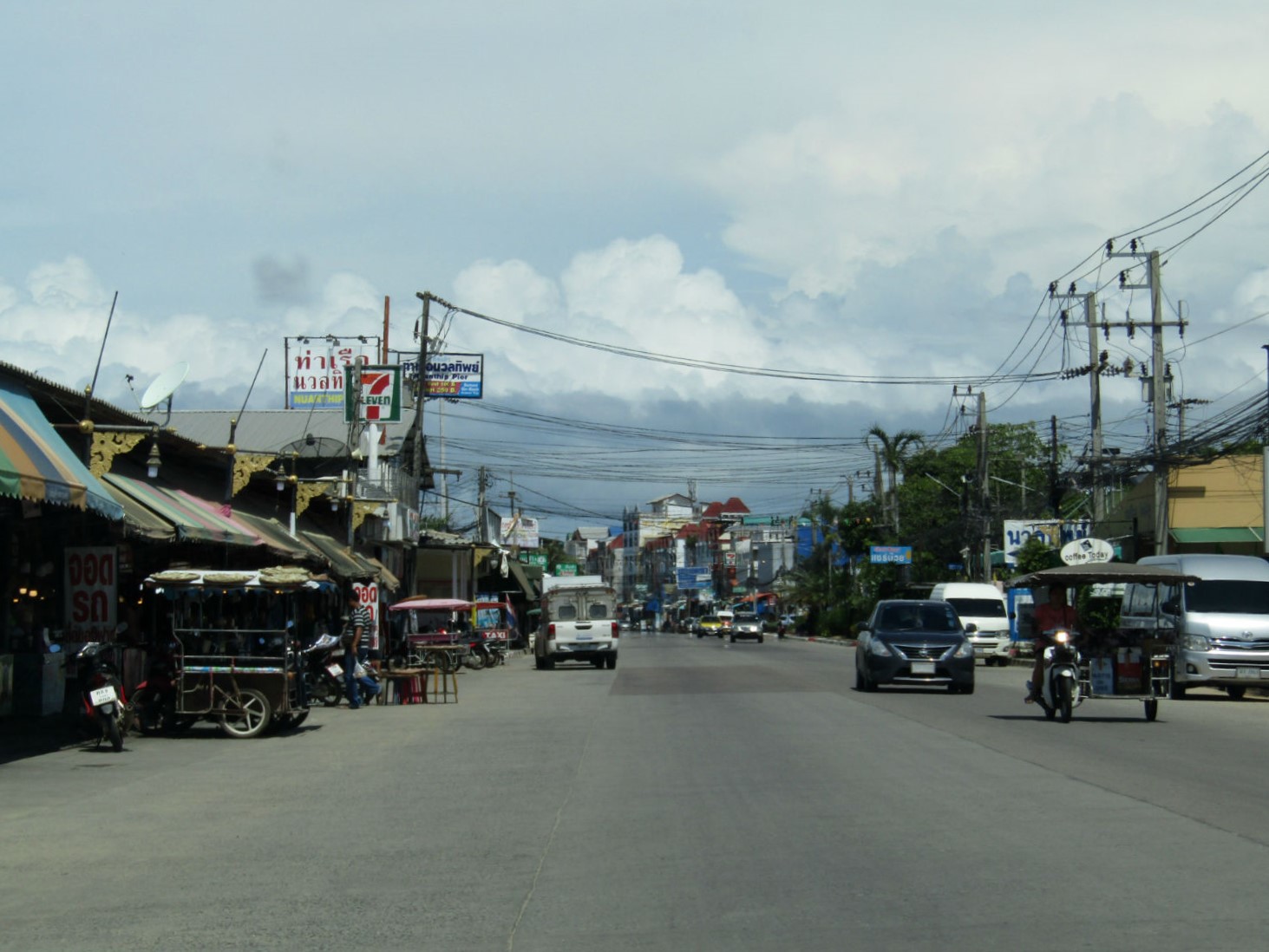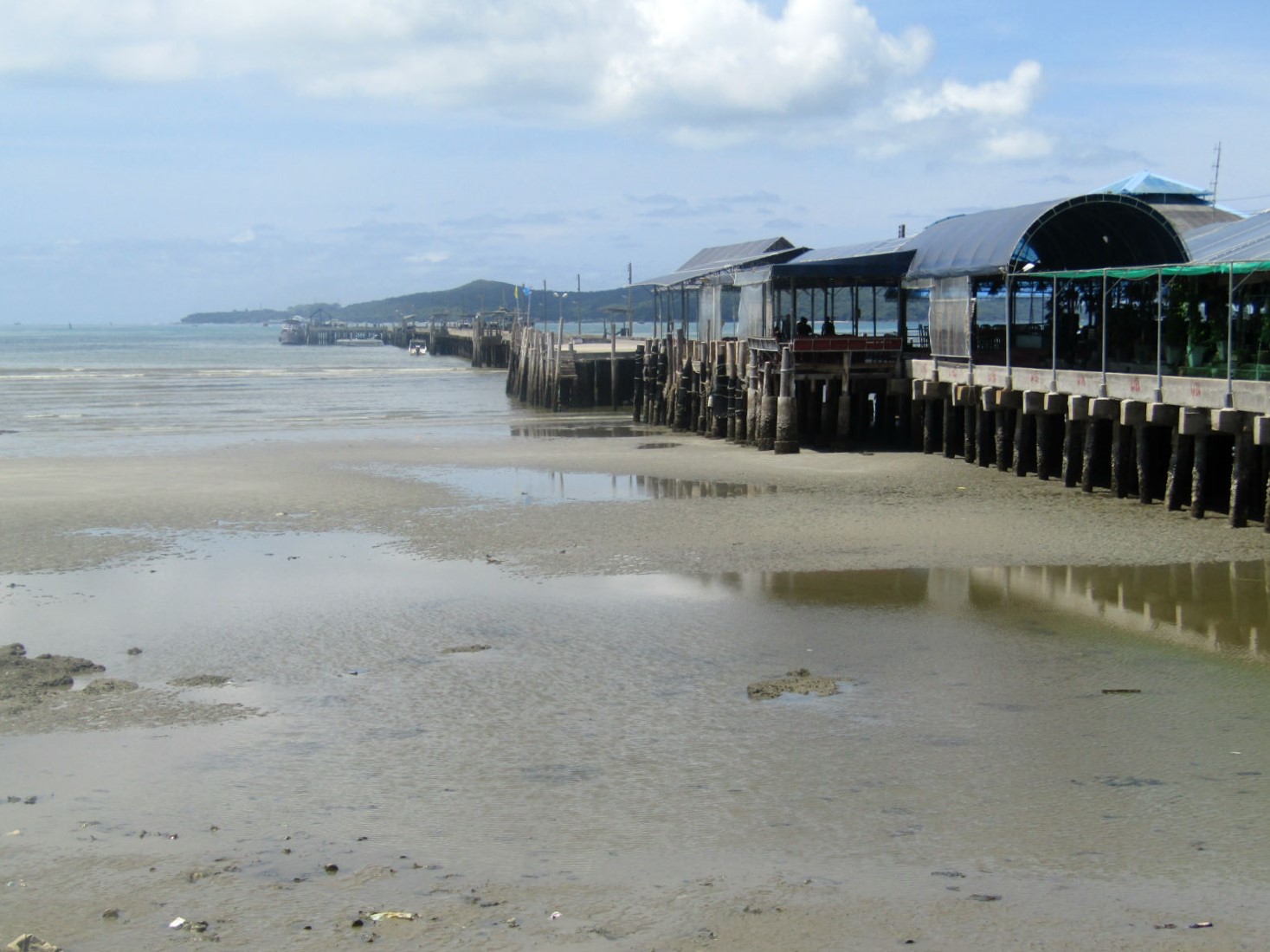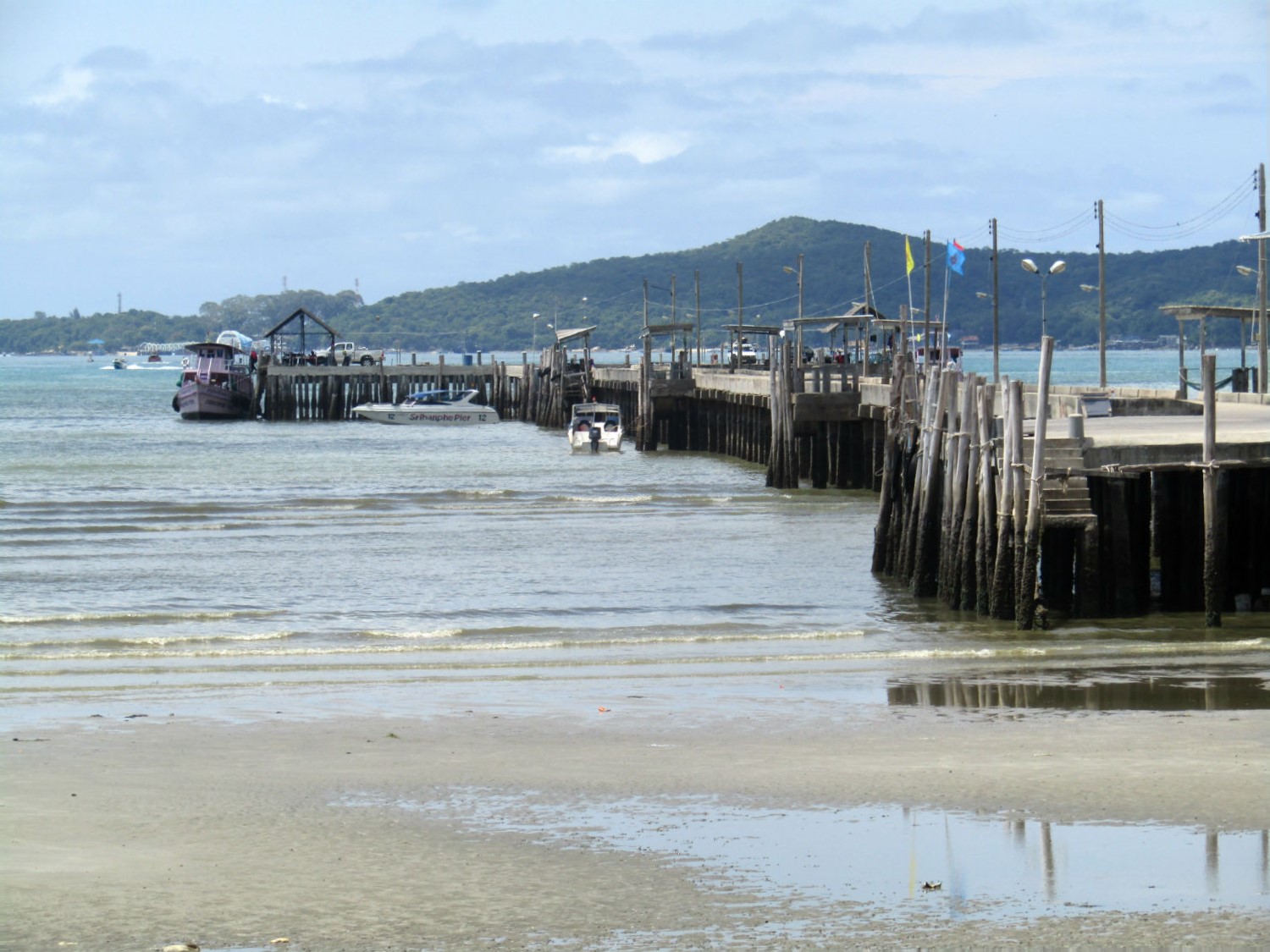 Ban Phe, Mueang Rayong District, Rayong Province


Khao Laem Ya–Mu Ko Samet Marine Park…….. Just a bit further on is Khao Leam Ya, a small forest park with a regrettable entry fee for foreigners. I'm not about to pay a visit now, never did in the past and probably never will. However it's probable that the 300 baht park fee here is also valid for the island of Koh Samet and other locations within the park. Khao Laem Ya–Mu Ko Samet is a Thai marine national park in the Gulf of Thailand off the coastline of Rayong, approximately 180 km southeast of Bangkok.
In 1981, the Royal Forest Department declared the archipelago of Ko Samet, along with nine other small islands, the headland of Khao Laem Ya, and the 11 kilometre Mae Rampeung Beach to be a national park, and thus these areas are under the jurisdiction of the national parks department. In August 2013, more than 500 national park officials were deployed to destroy three resorts —Muk Samet, Unseen, and Ploy Samet— which had been built illegally in the park.
Haad Mae Ramphueng…….. From Khao Leam Ya, Haad Mae Ramphueng stretches for 11 kilometres almost perfectly straight. Although quite close to the city, this beach is not as popular as Haad Mae Phim presumably due to the restrictions imposed by the national parks office. However, there is no shortage of accommodation here with a better range regarding price. Again it's just worthy of note at the moment. I certainly don't rule this beach out as part of a bigger tour in future.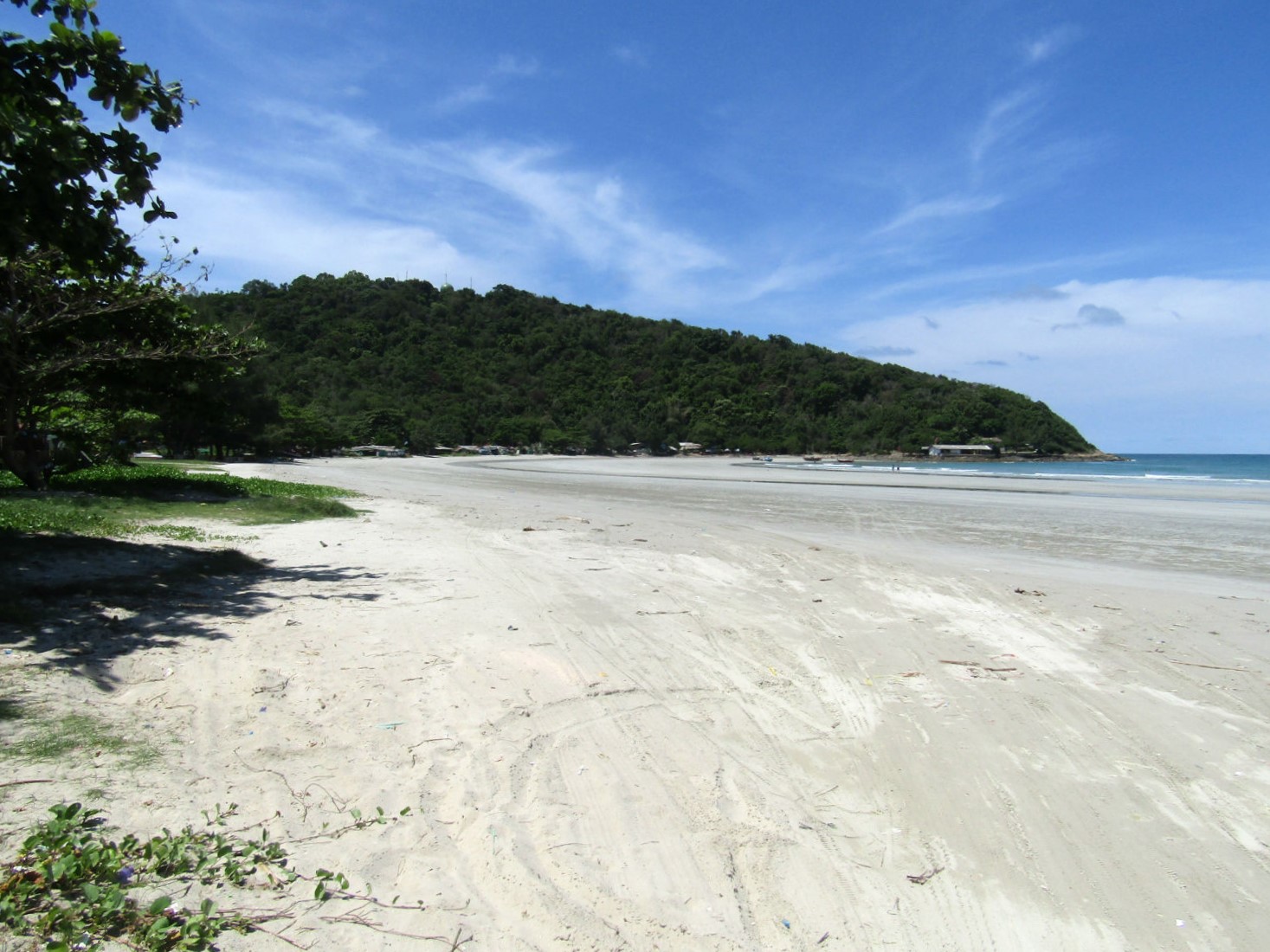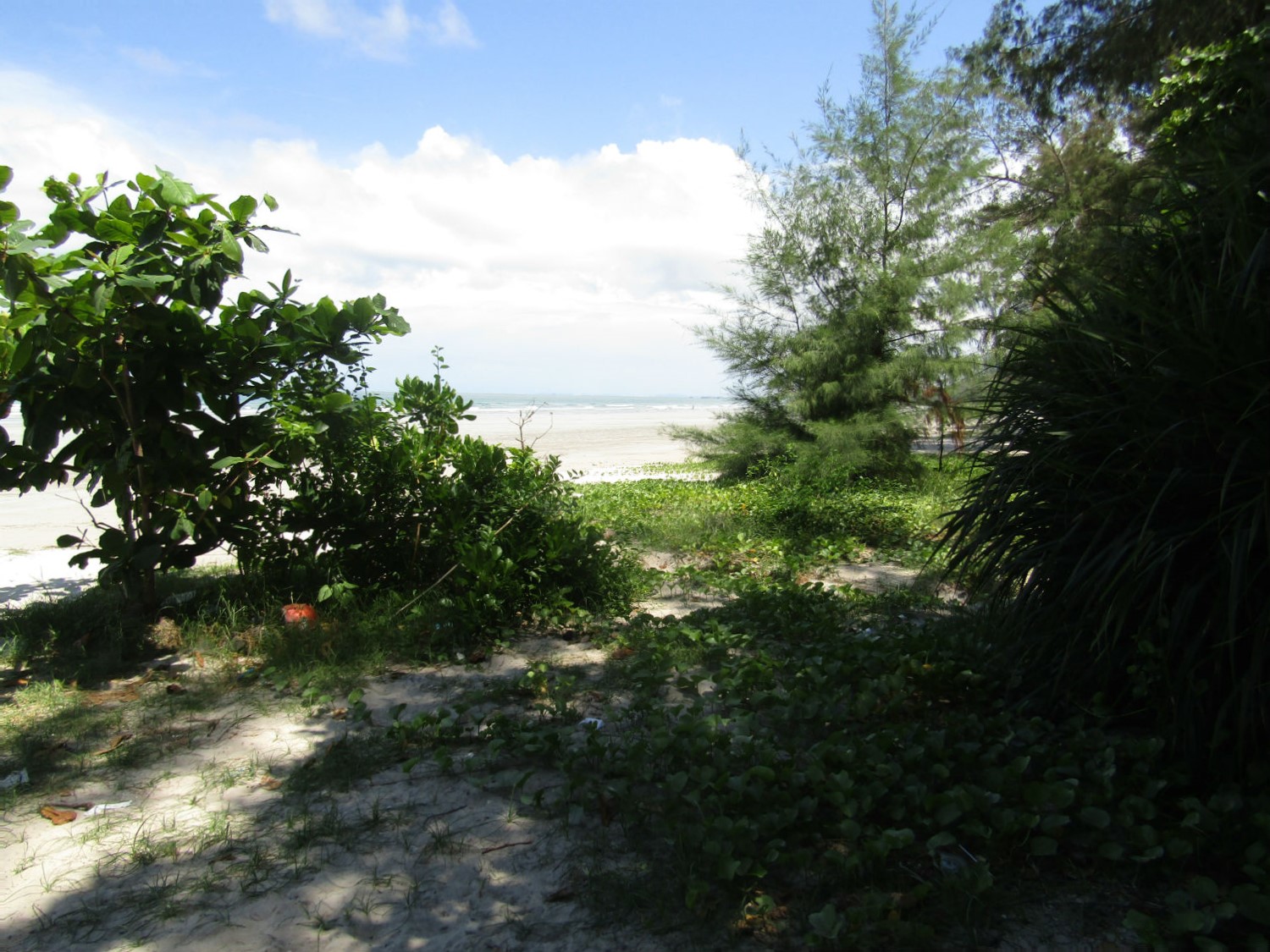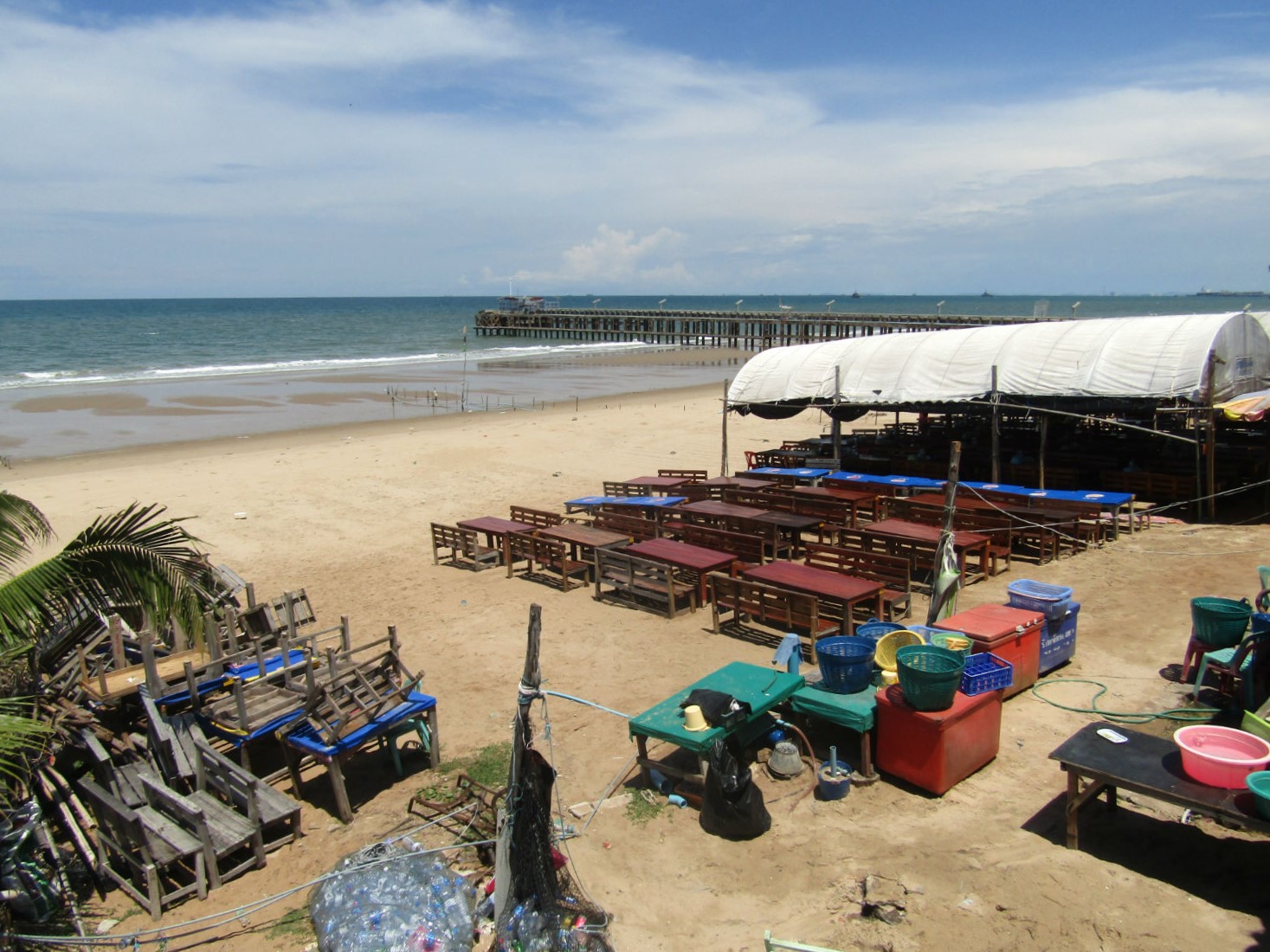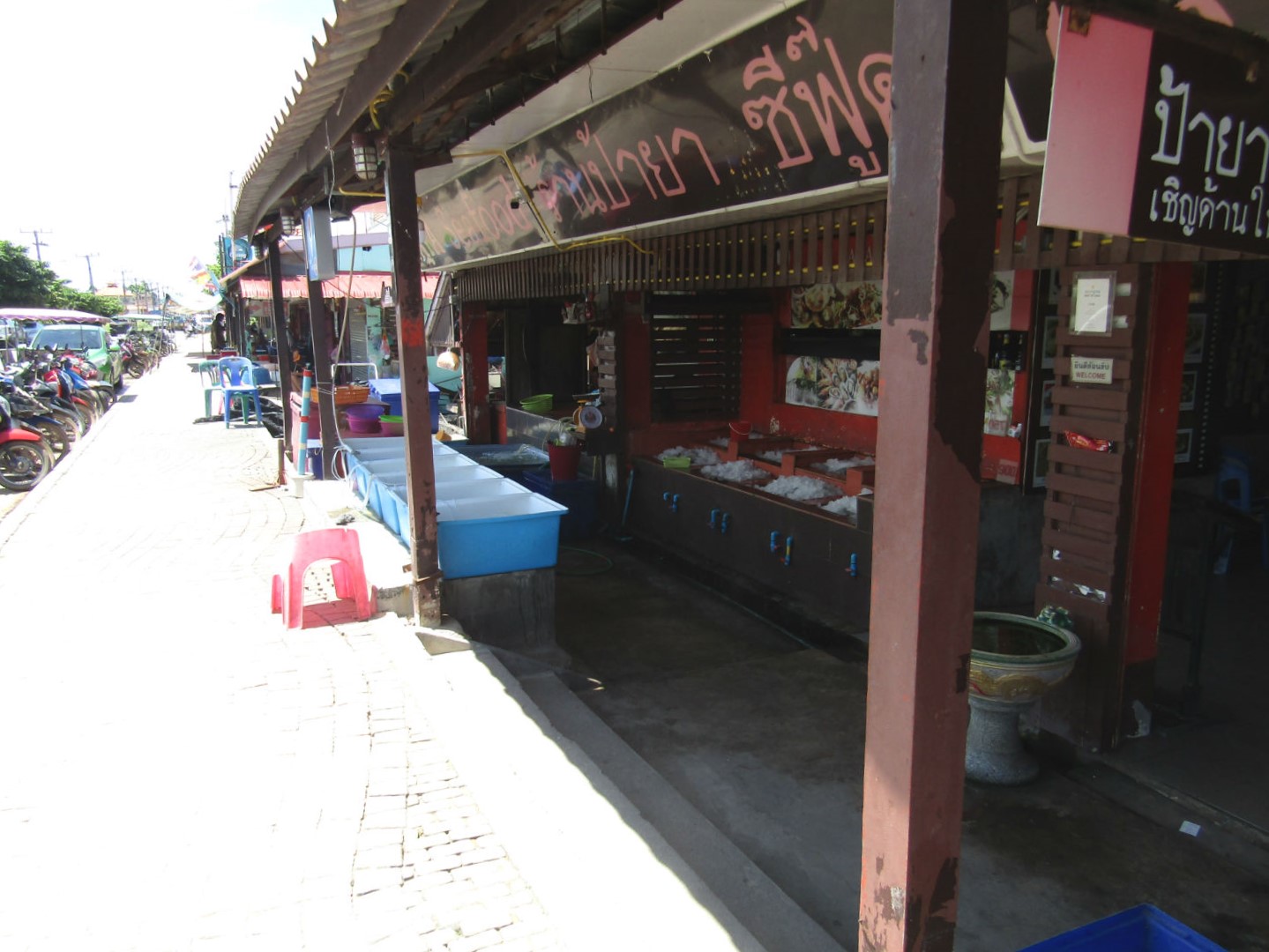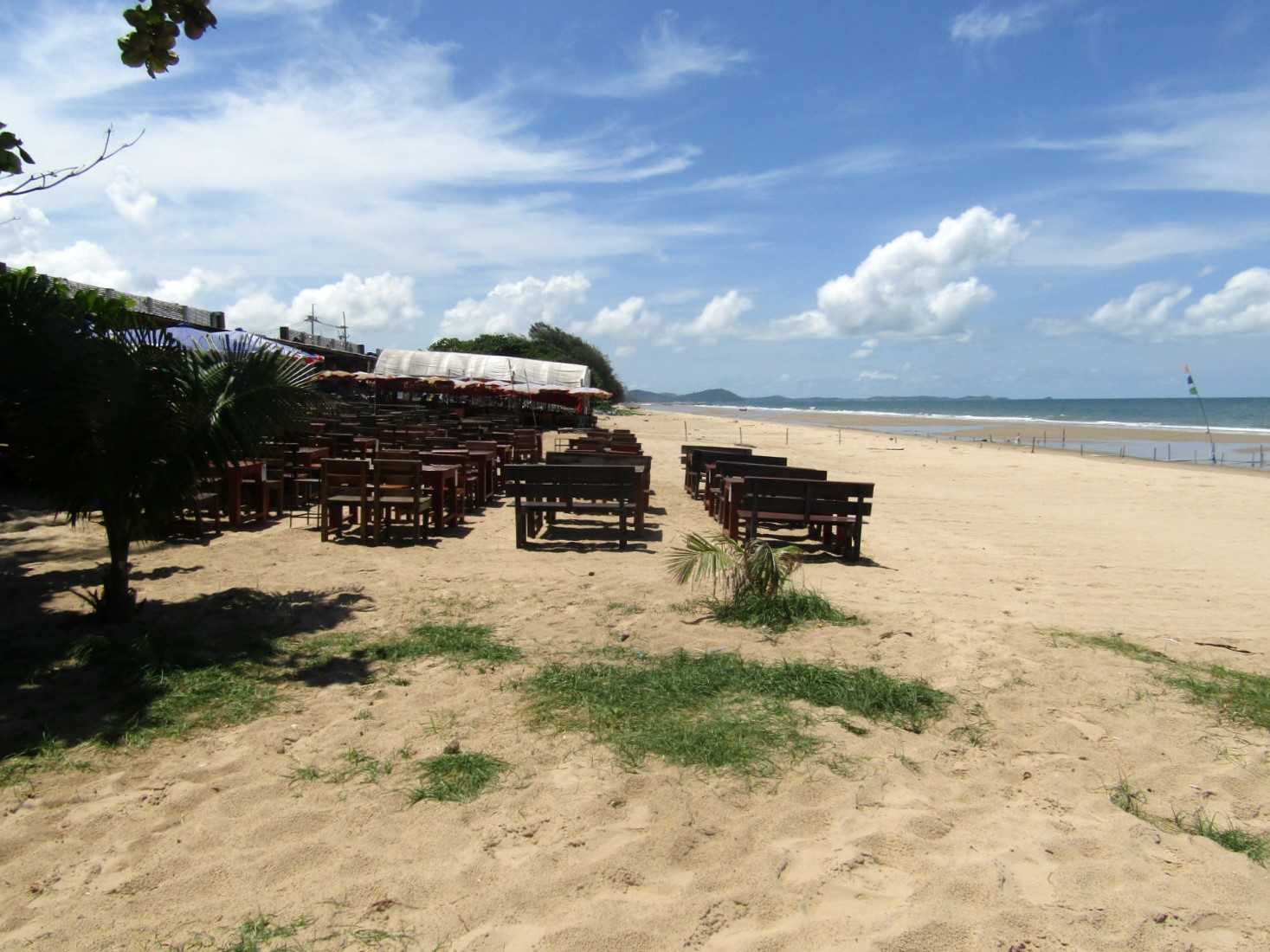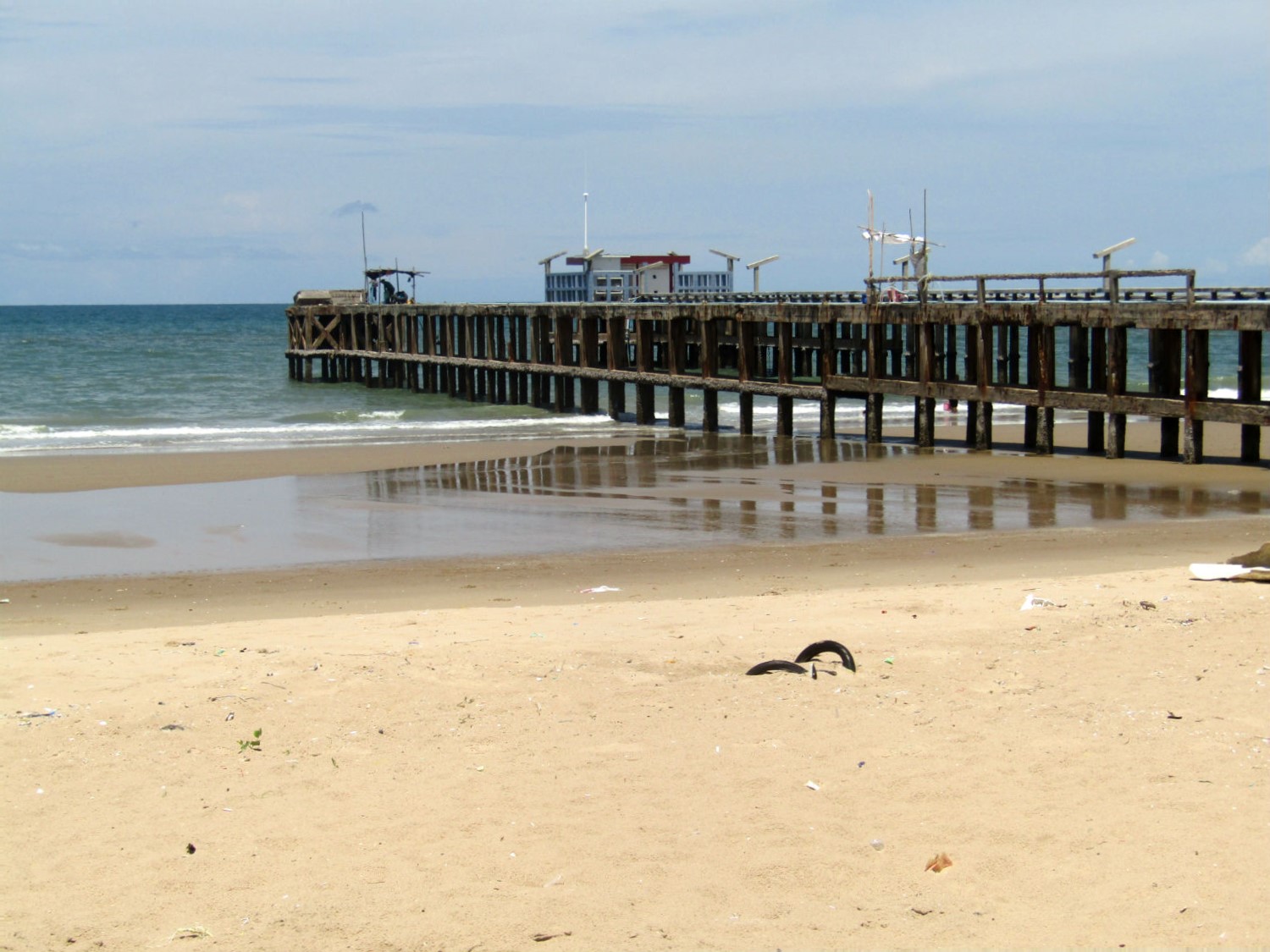 Haad Mae Ramphueng, Mueang Rayong District, Rayong Province


Loose ends……..
The next stop is a comfort break but with a chance to add more products to my list to take back. The final stop of the day is in Rayong city itself. I wonder if I can find a fish market to buy fresh fish to take back home to cook. We do locate the Star City market but Katoon for some reason doesn't seem interested. As markets go this one is quite large and seems cleaner that most.
Bangkok arrival……..
From Rayong heading along highway 36 we're soon in Chonburi province and join the inter city motorway 7 near Pattaya where it all started for me in 1986. Things are a lot different now I have a base in Bangkok and there we arrive just after 3pm during a thunderstorm.
Mixed emotions……..
With my next page being a conclusion to this tour there's not too much I need to add here. Amidst mixed feelings I've already realized that this tour was too ambitious as we fitted in far more than I expected. It's been one of the very few tours that's exceeded budget almost entirely due to the overspend on fuel. The distances covered in 10 days have been far to great. Tomorrow we will go travelling again but only to drop off the car. That will nail it. That will remove any more temptation for travel until my flight back to the UK next week. It's time to put my feet up and read a book although not under the conditions I would have preferred.
Conclusion