Day 8, Tuesday 4 June

Dreaming!…….. Khlong Yai district of Trat province is a curious place consisting of a coastal strip never more than 5 kilometres wide reducing to a mere 400 metres. Yet the strip is about 40 kilometres long and with the exception of a number of coves and headlands has uninterrupted golden sand beaches. I'm awake as the day dawns but inexplicable stay in the room working on my computer, which at the moment is completely unnecessary. It's as if I don't even know where I arrived yesterday. Several beaches occupy the strip but I've yet to learn their names.
Breakfast is included at Chanchom Resort and I make my way to the restaurant where I offered the choice of fried rice or rice soup. Toast and coffee are also available. It's more than I was expecting. Helping myself to a coffee I make my way to a beachfront table realising the restaurant is totally deserted. As I sit staring out to sea it starts to dawn on me how tense I've been leading up to the final days of this tour. Well the process of rehab starts here. This is a place I only ever dream about.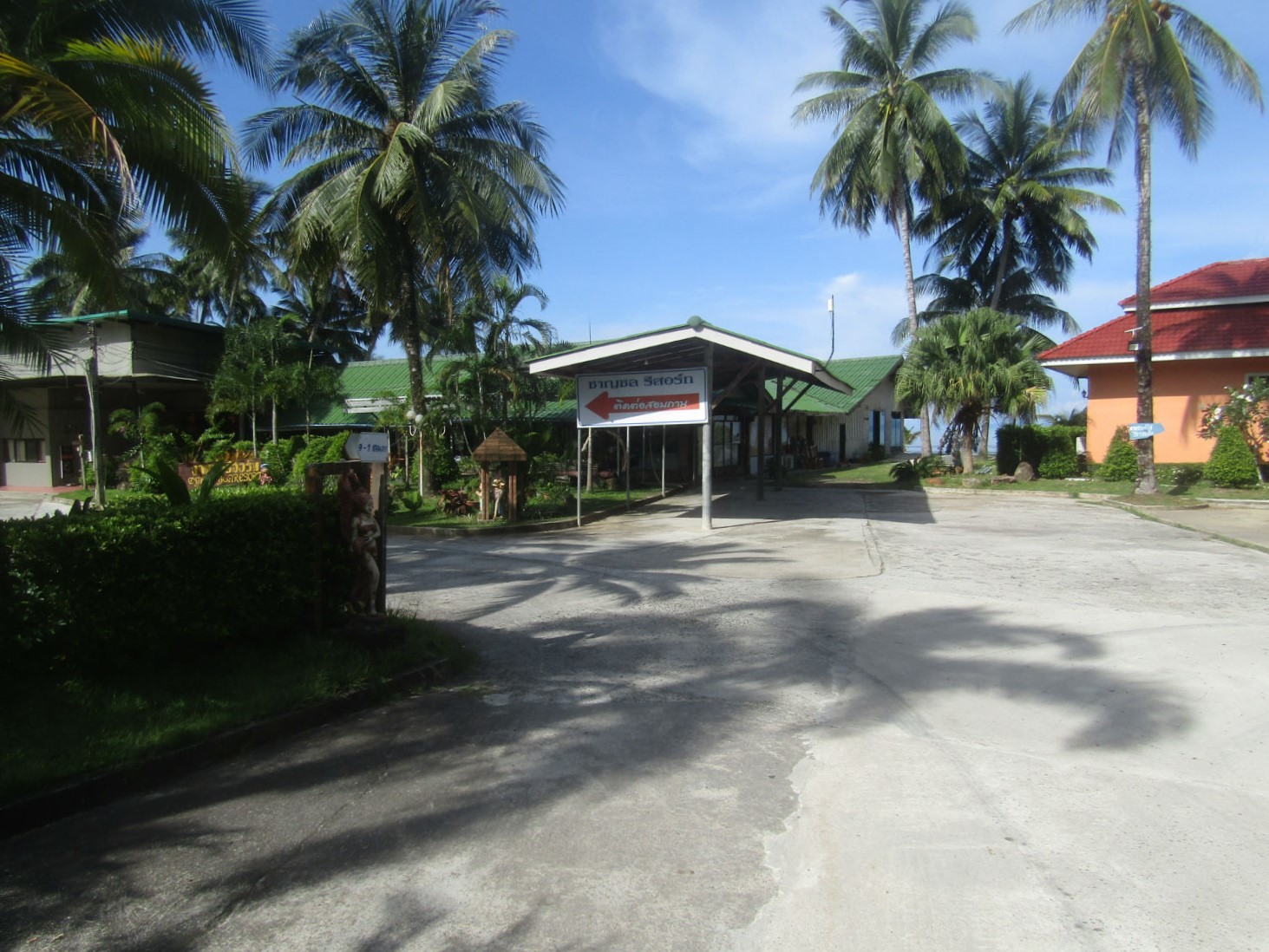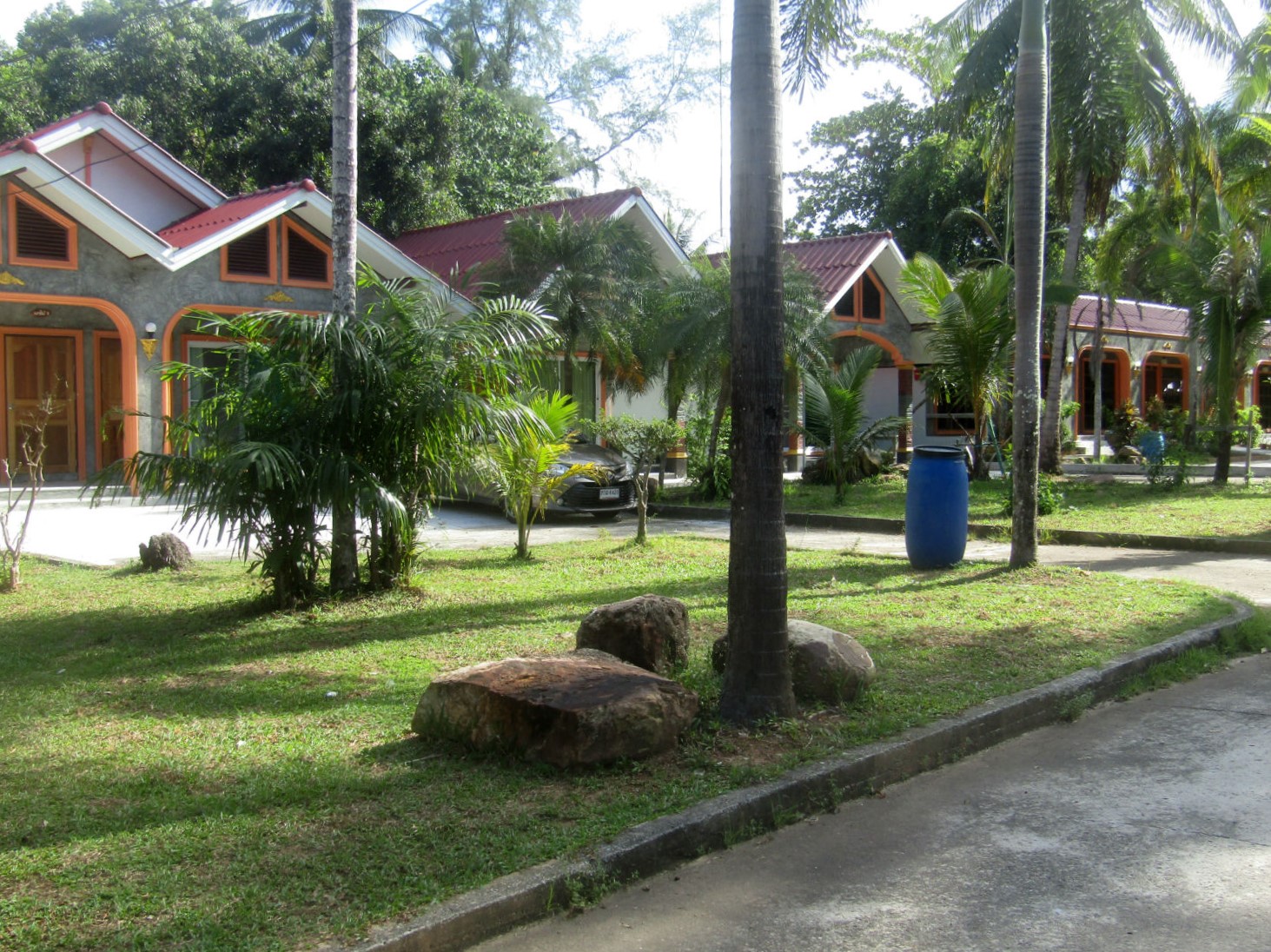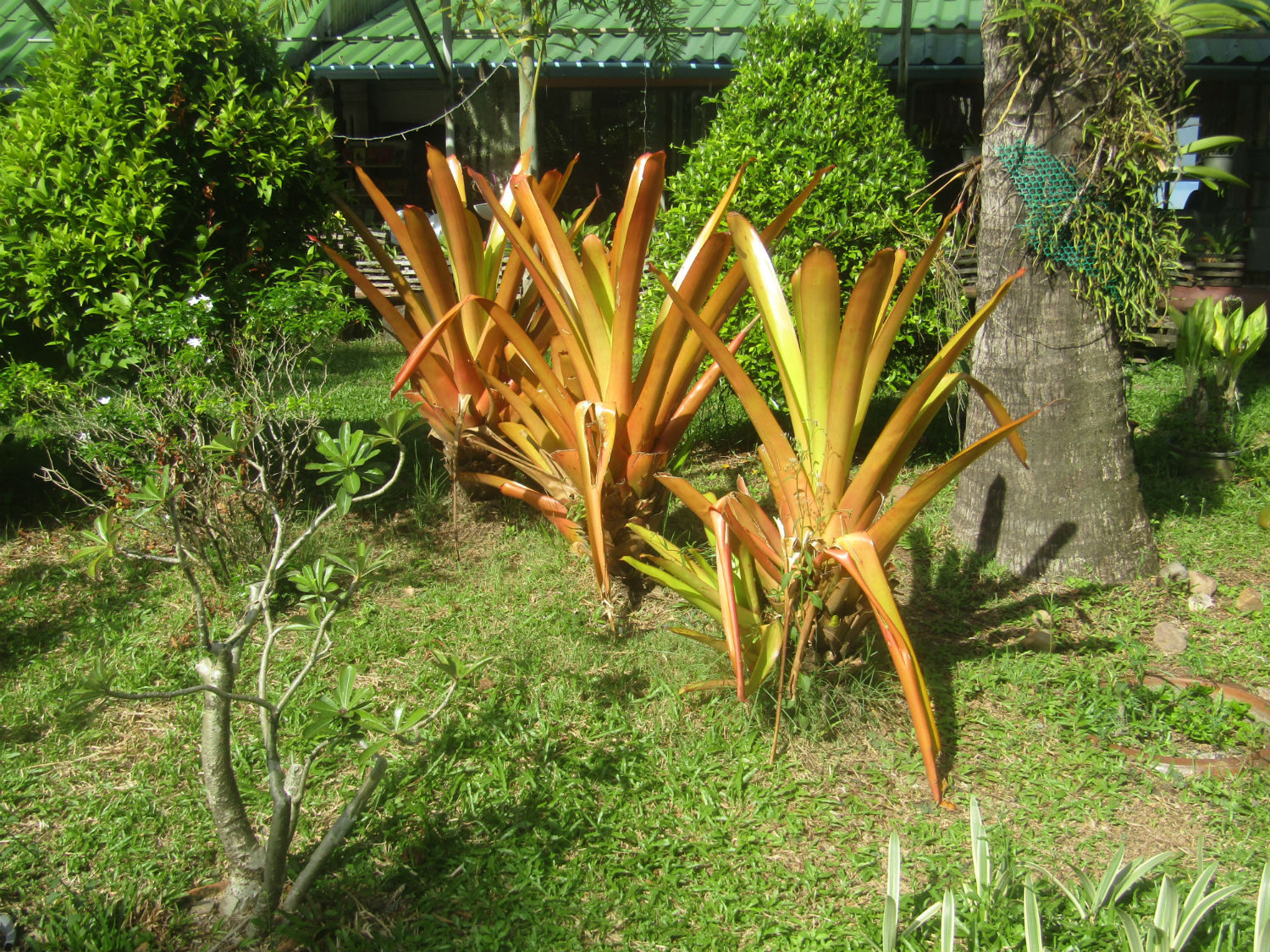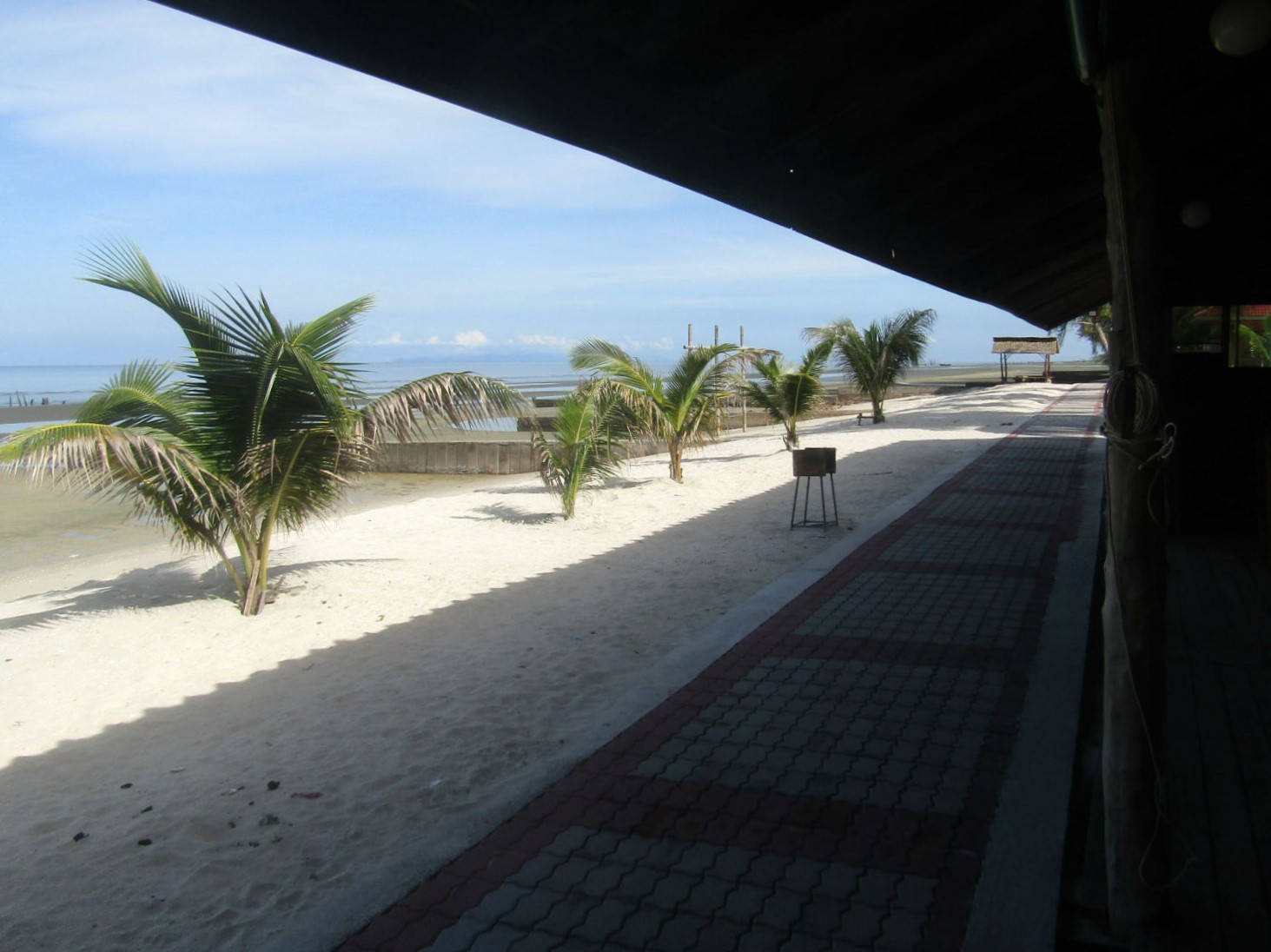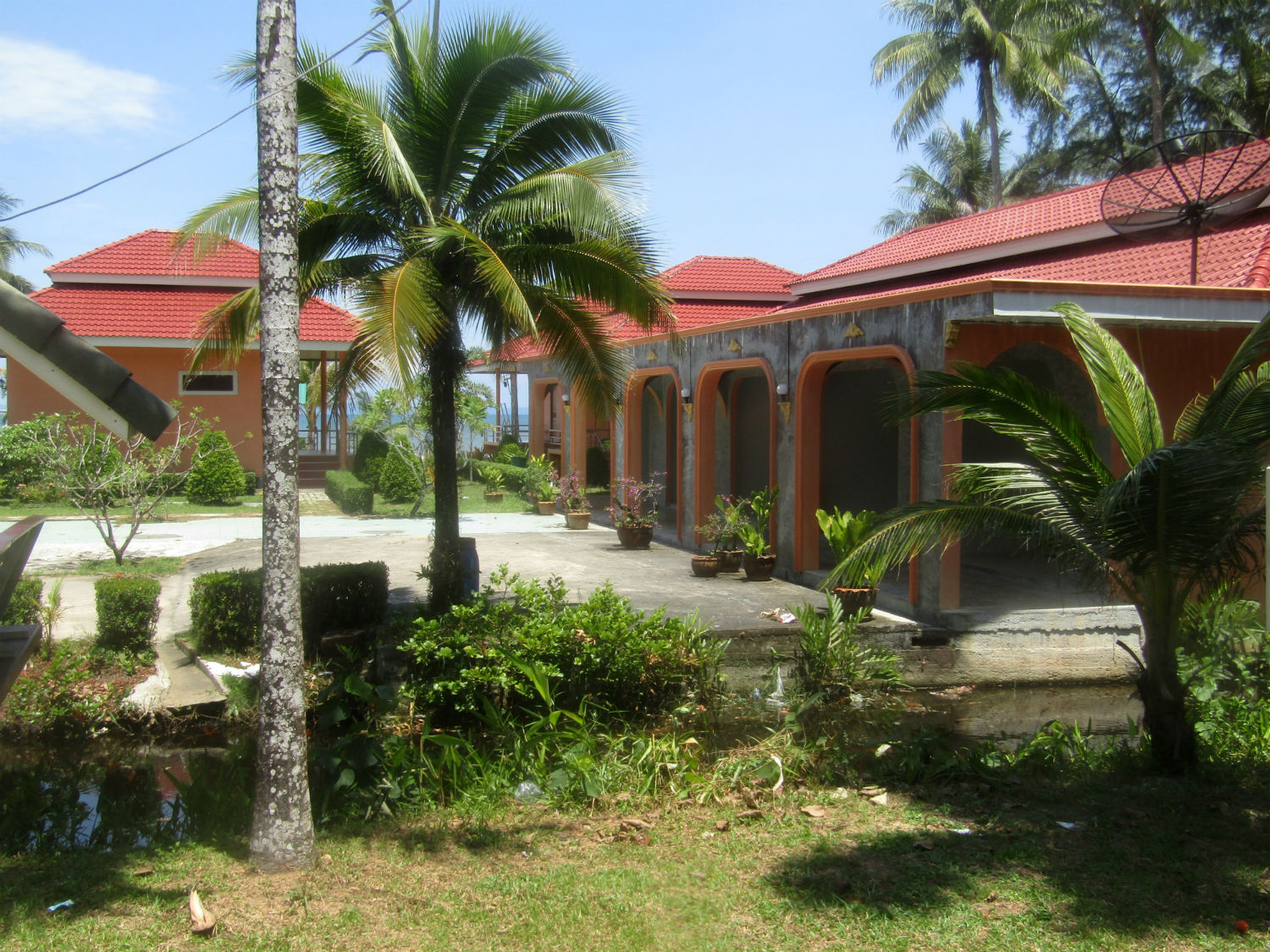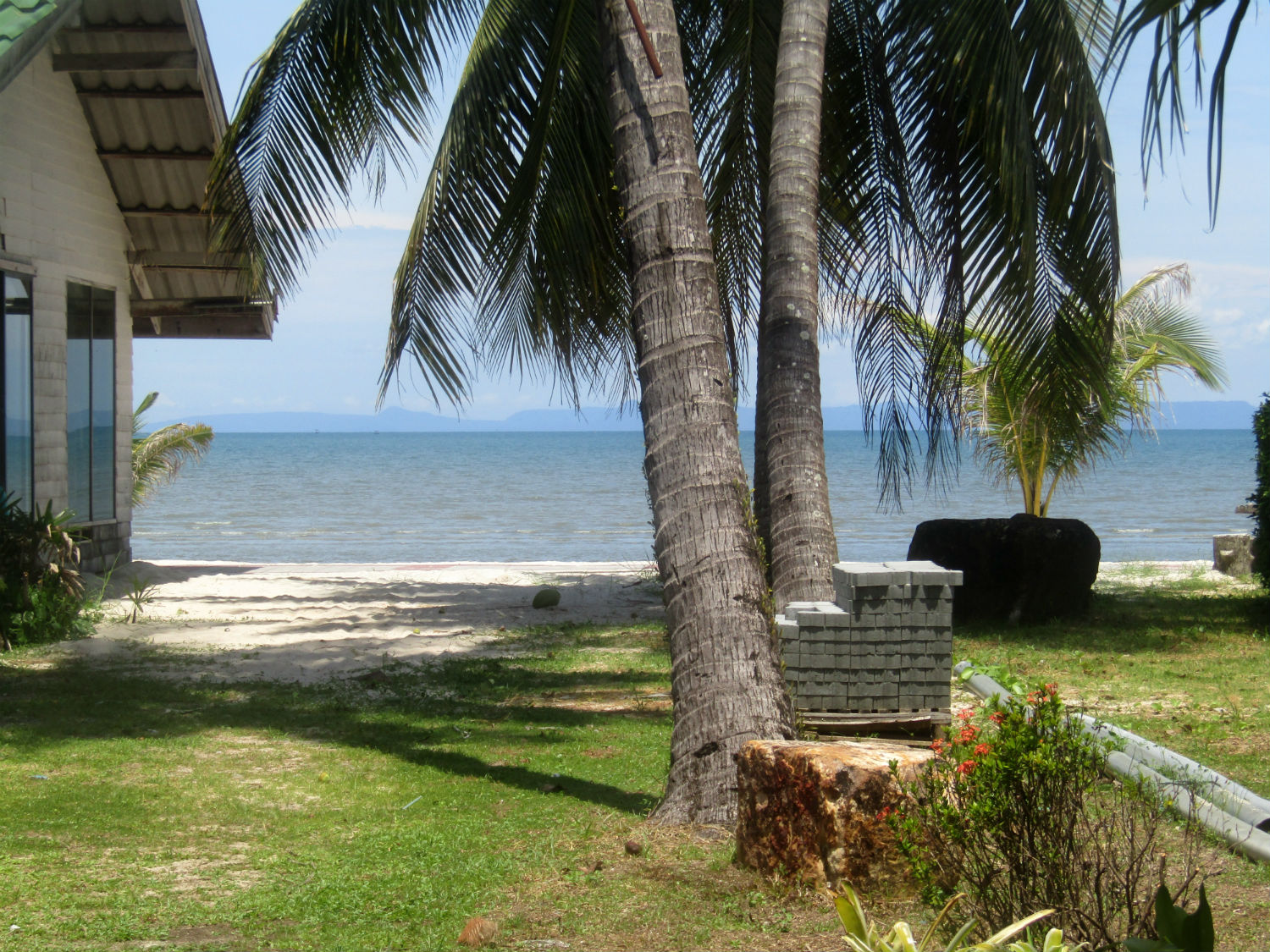 Chanchom Resort, Khlong Yai District, Trat Province


Mai Rut…….. Inactivity continues until midday but there are possibilities to explore. First there is the picture postcard Mai Rut estuary then following the river around into the fishing village there is another amazing photo opportunity at the road bridge then I realize that I am about half way along the length of this district and we can continue along the excellent new road, presently under utilised. Passing through Khlong Yai we head towards Ban Hat Lek. The first site I can review is not far away.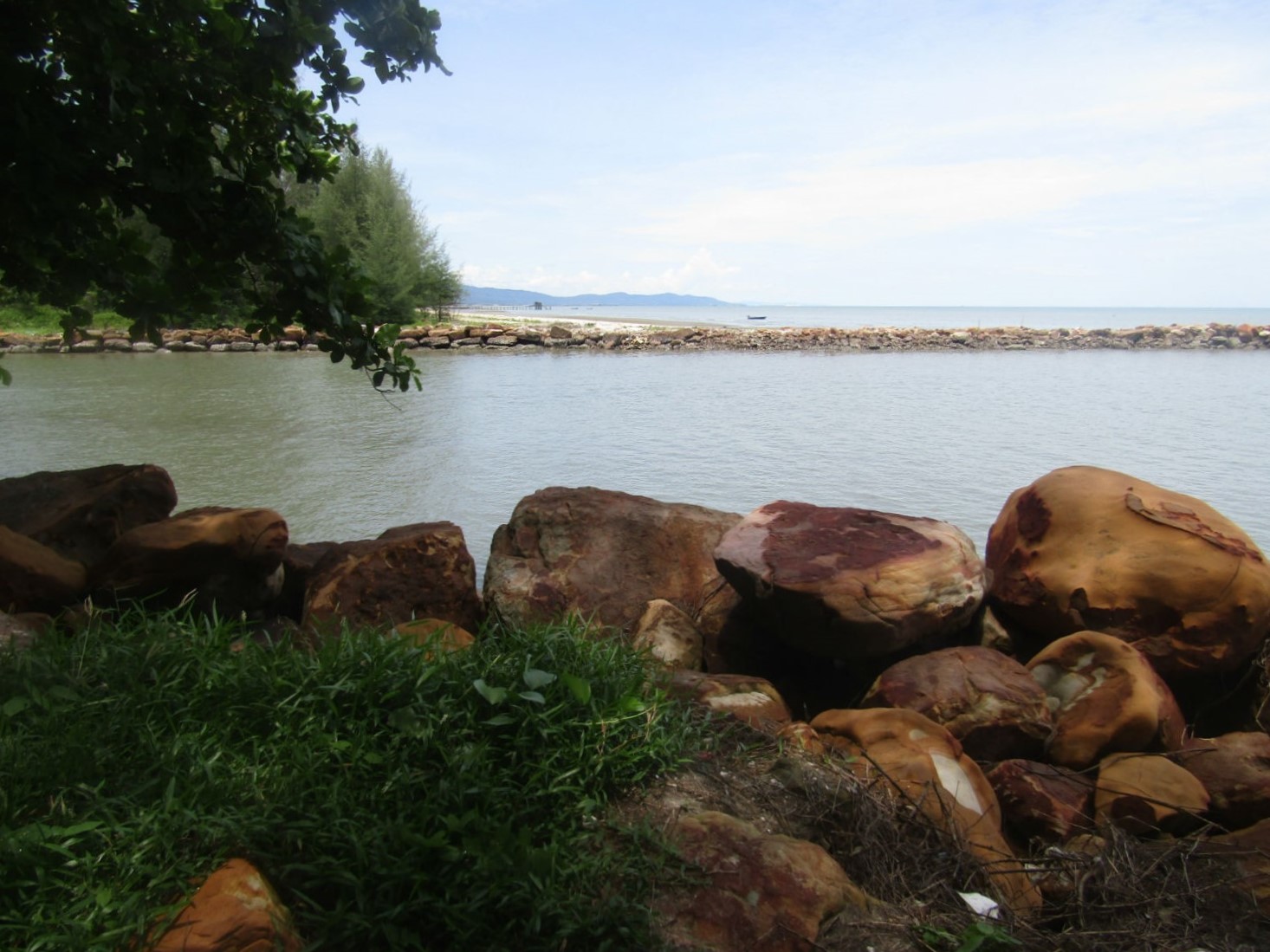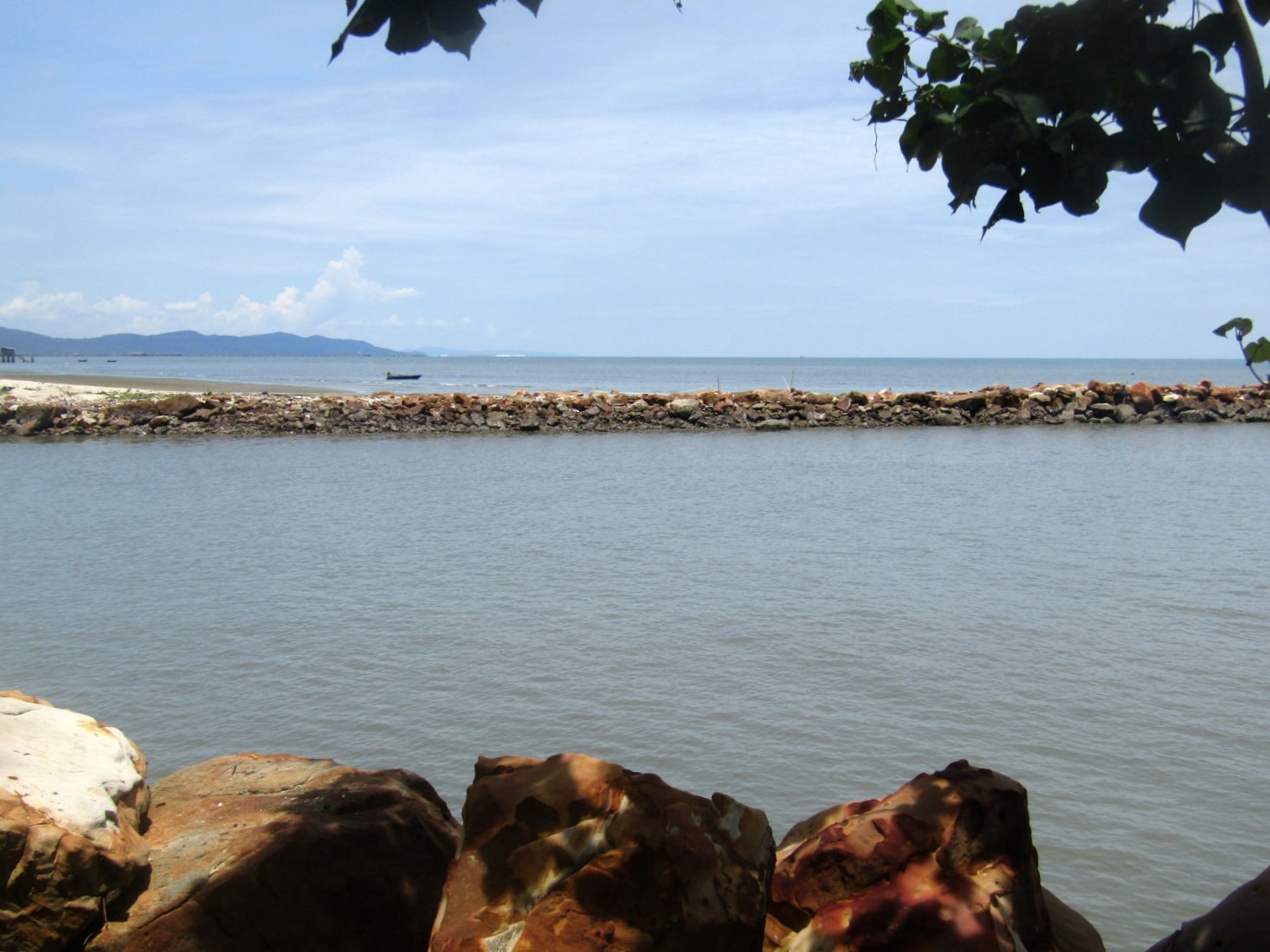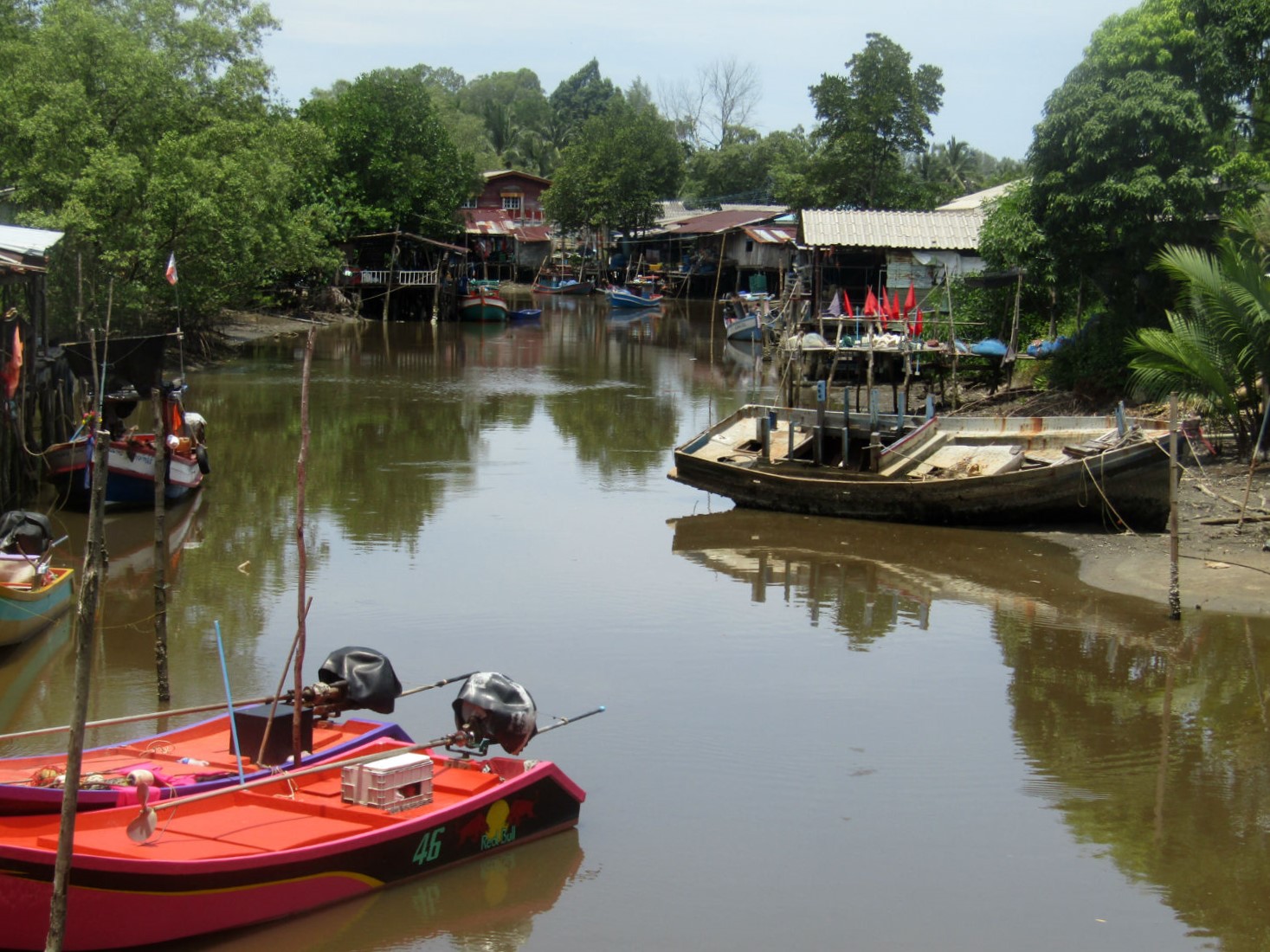 Mai Kut Estuary and Village (right), Khlong Yai District, Trat Province


Thailand's narrowest point…….. As mentioned, at one point the ocean and impenetrable jungle almost meet. Leaving just enough room for the road and a monument with viewpoint to be constructed. The gap is just 400 metres wide. Although hardly needed this makes an ideal rest stop and the opportunity to view the island Koh Kut in the distance.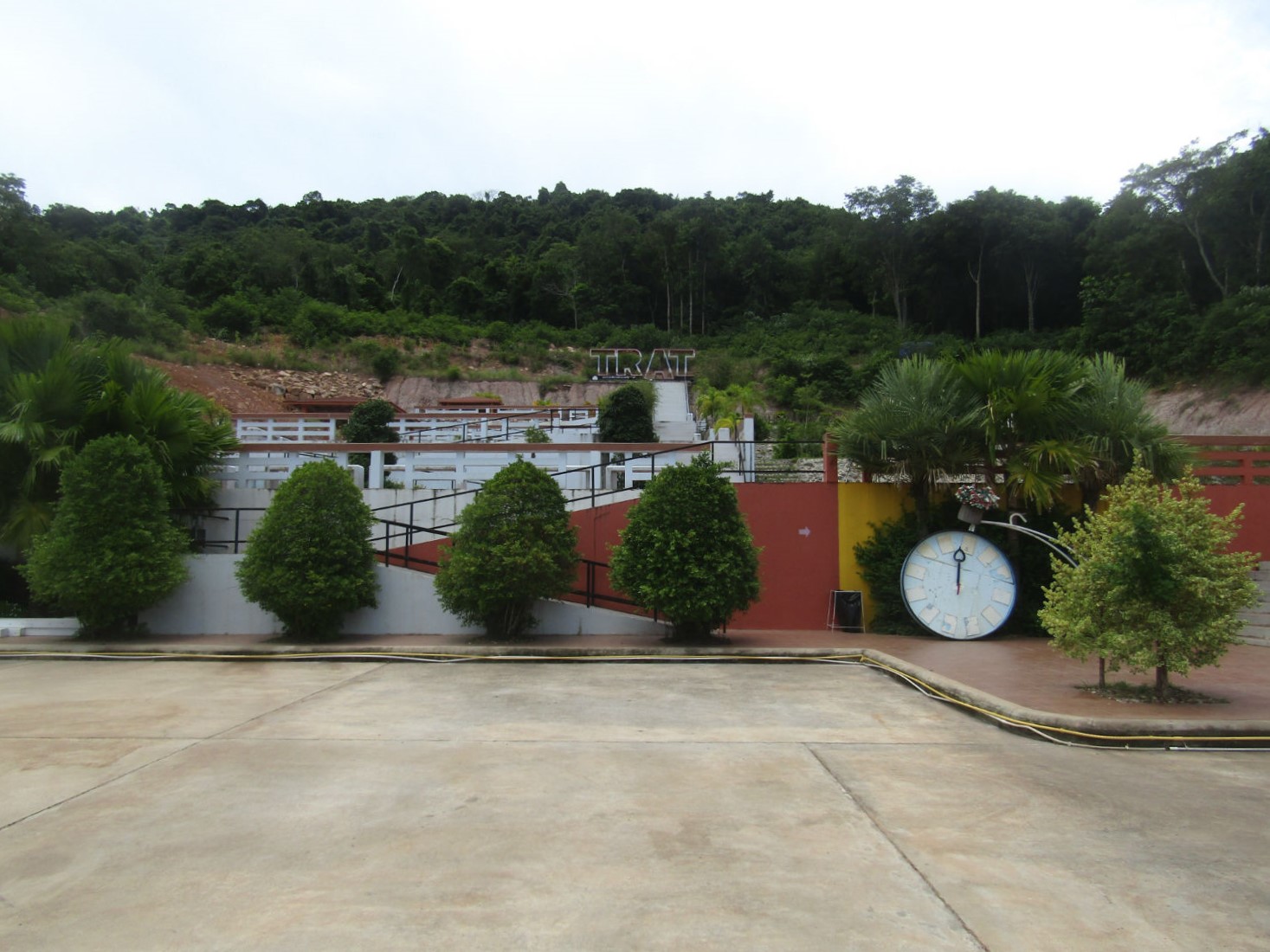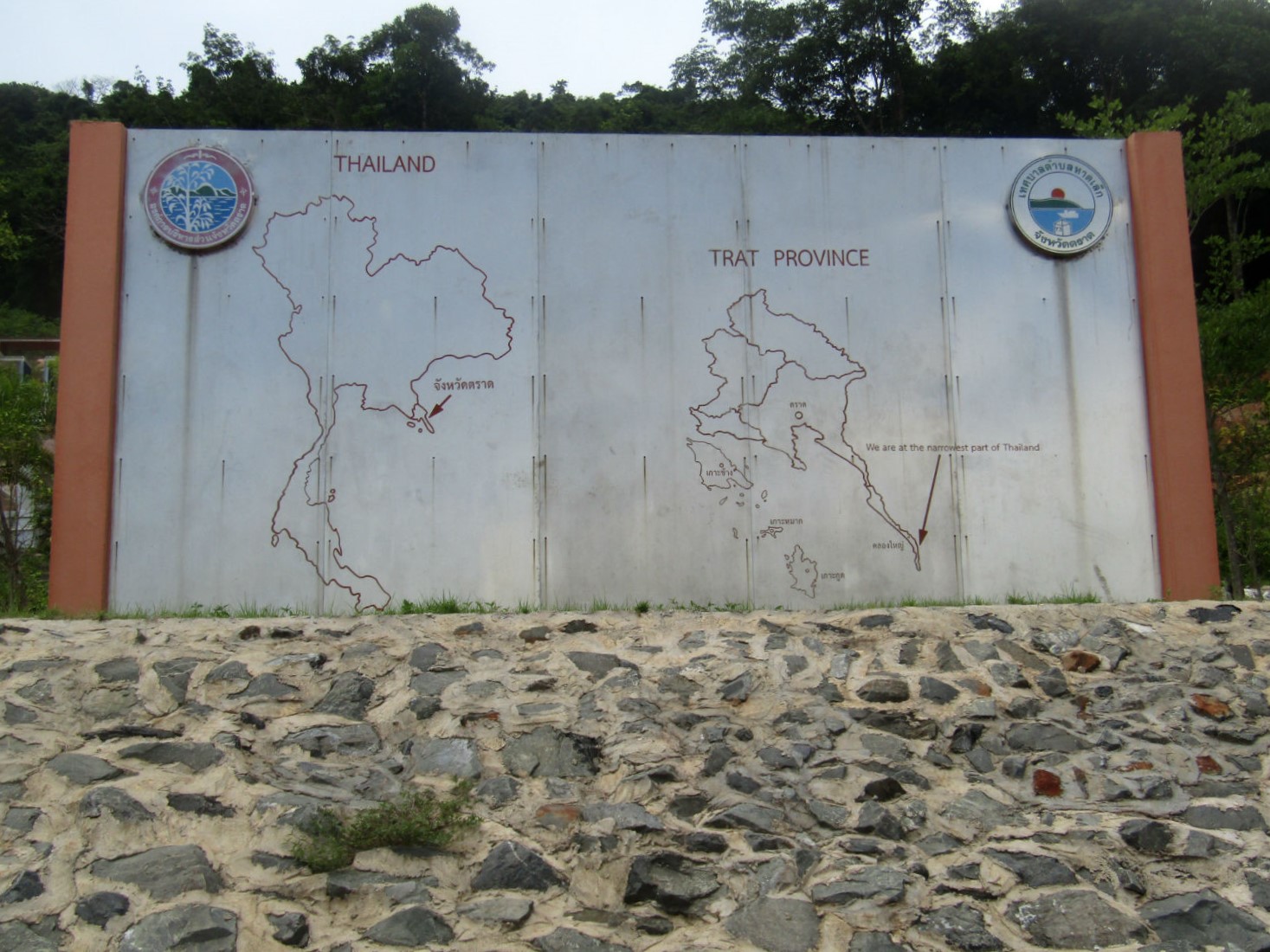 Thailand's Narrowest Point, Hat Lek, Khlong Yai District, Trat Province


Wat Hat Sai Deang…….. Just a short distance from Ban Hat Lek is Wat Hat Sai Deang (red sand beach). Here are a number of memorials including one to the renown 'father of Thailand's navy', Krom Luang Chumphon and one to King Naresuan. This site is still under construction and will serve as a significant memorial and viewpoint.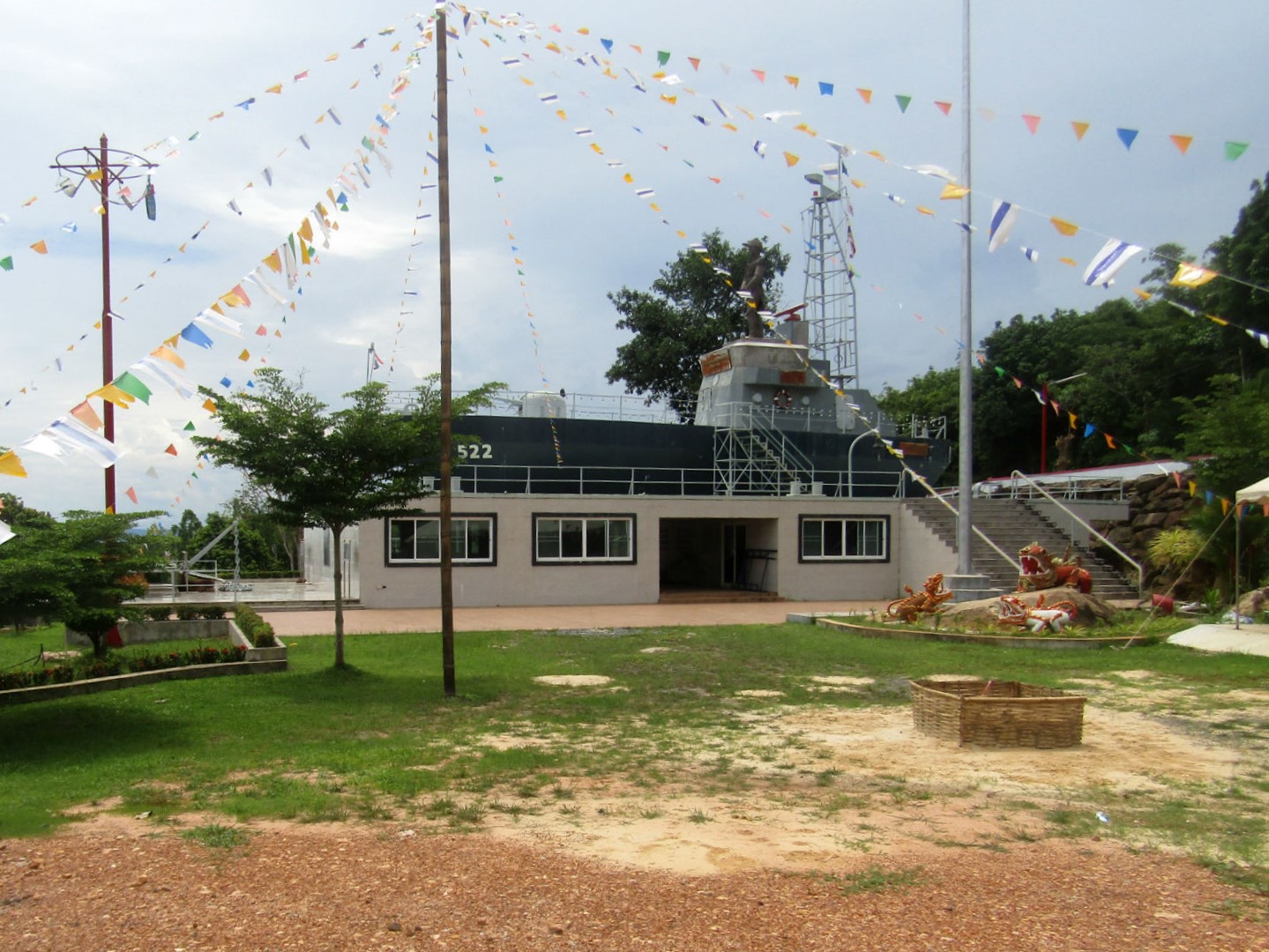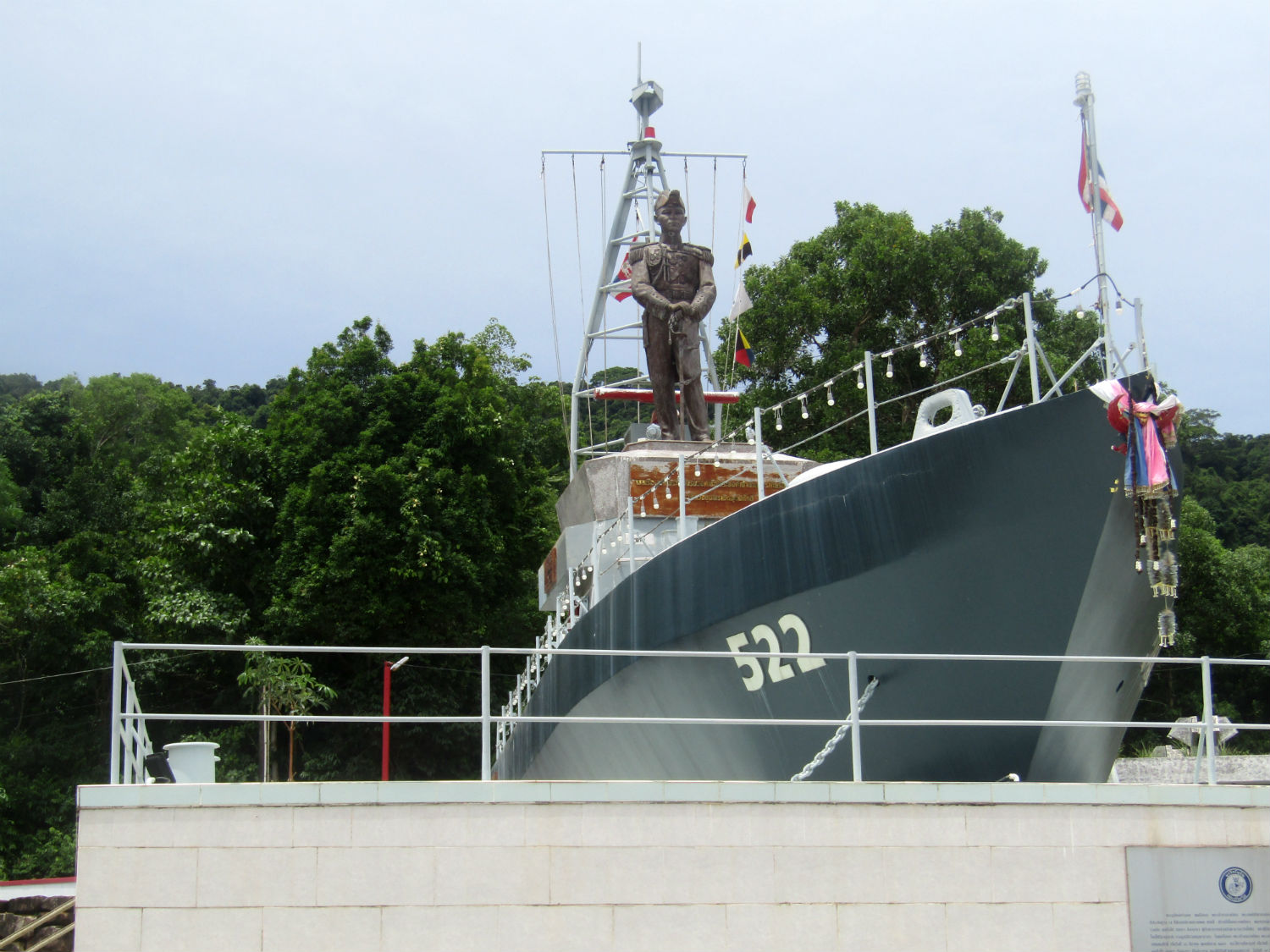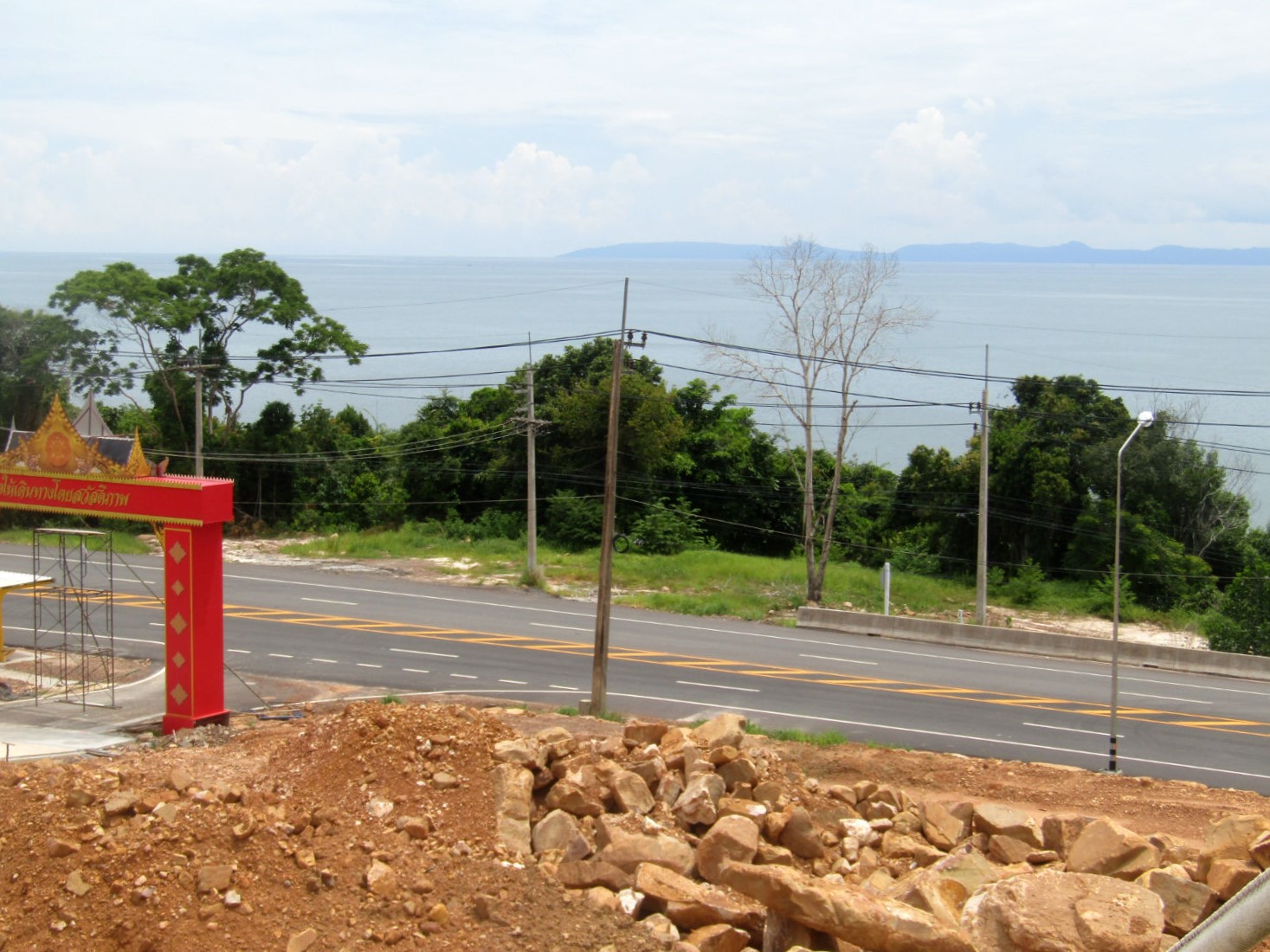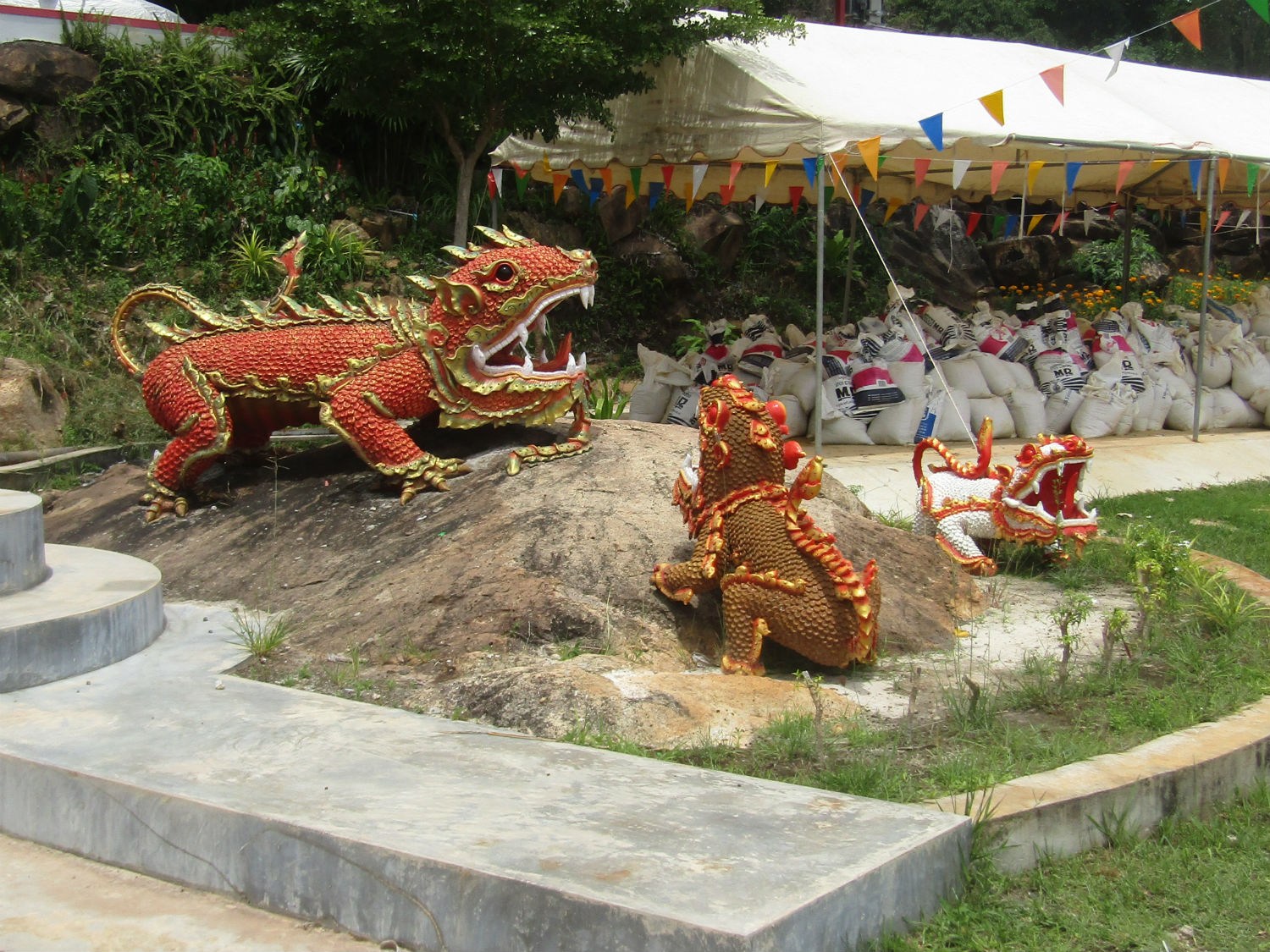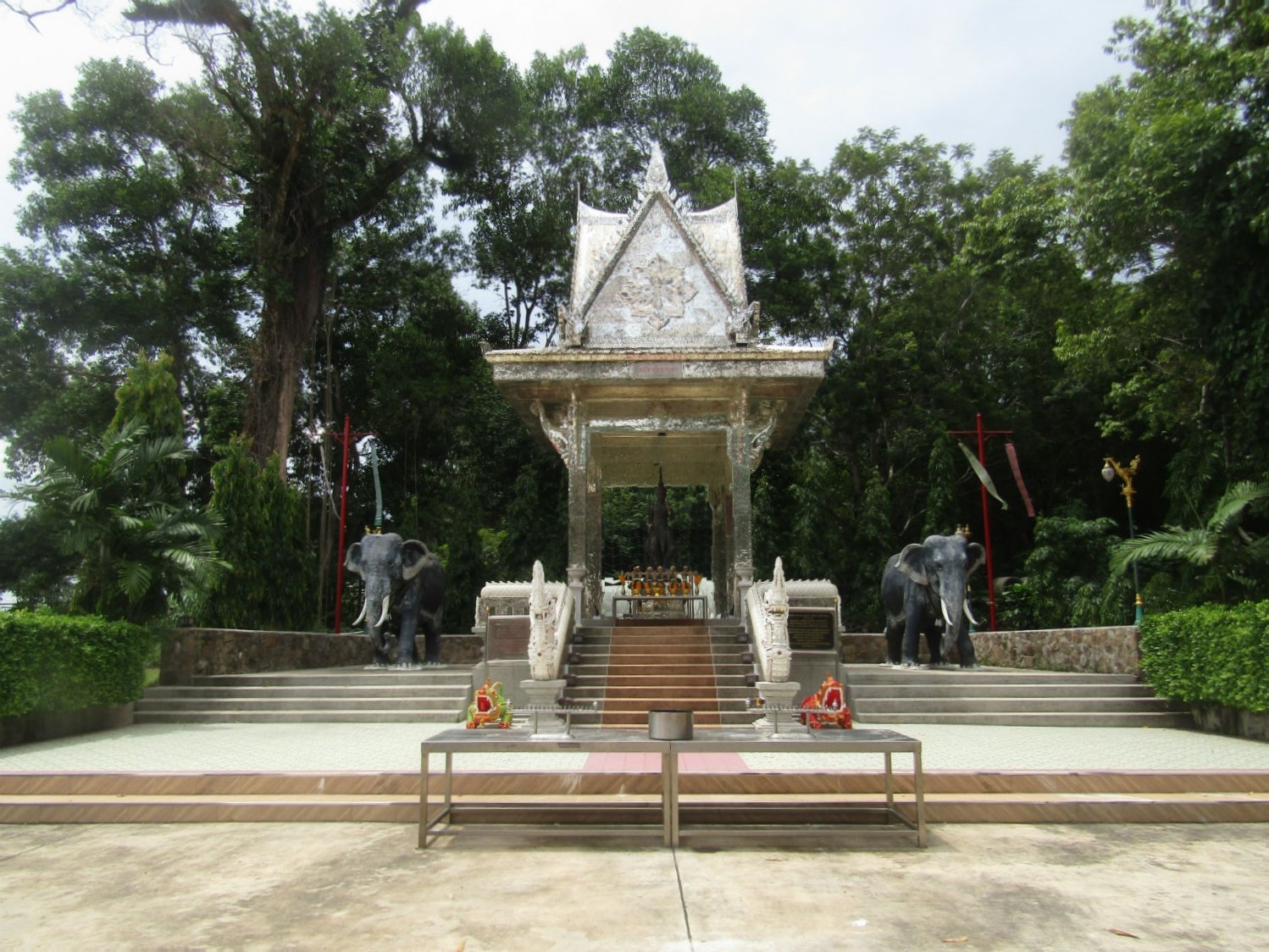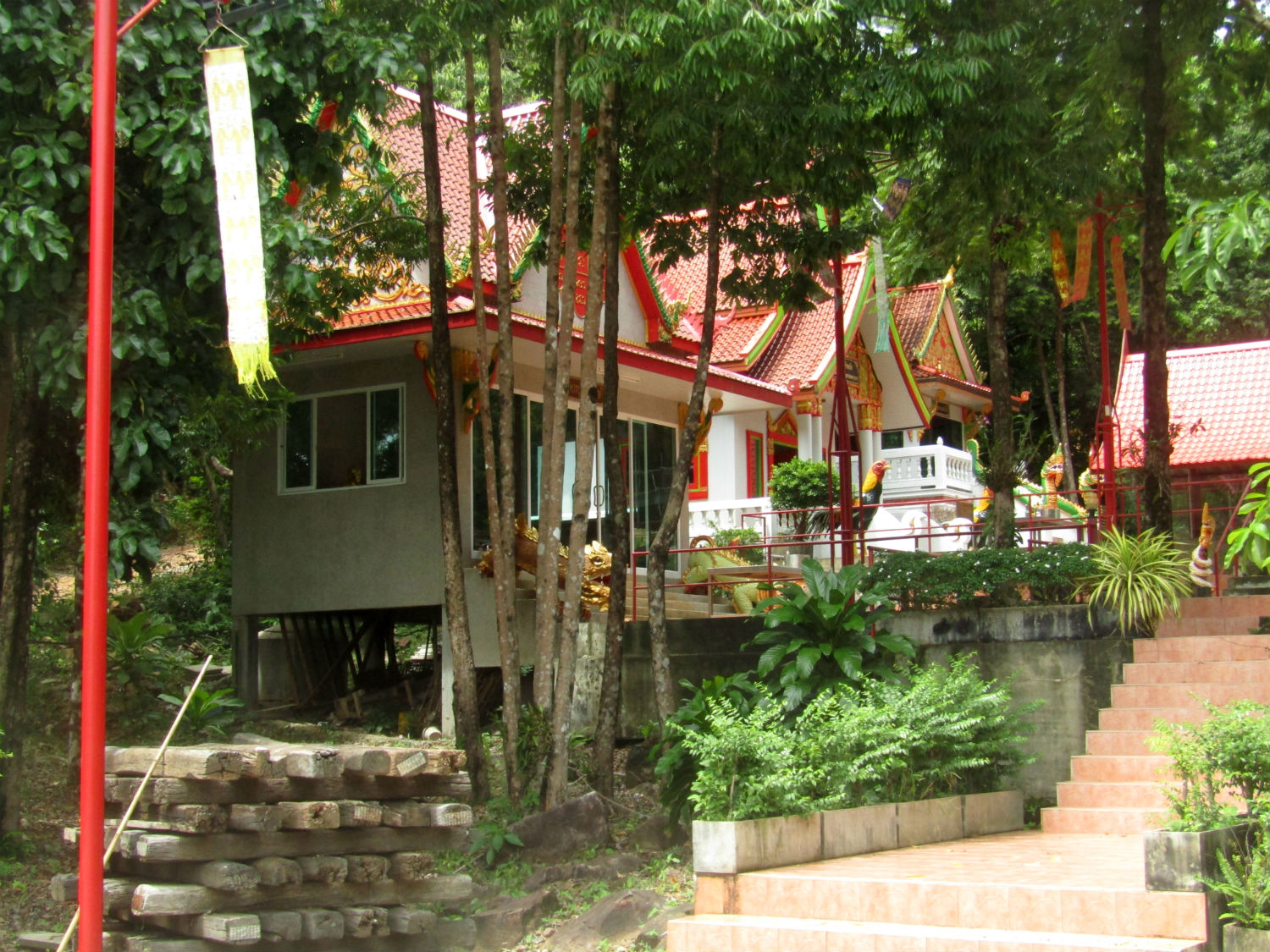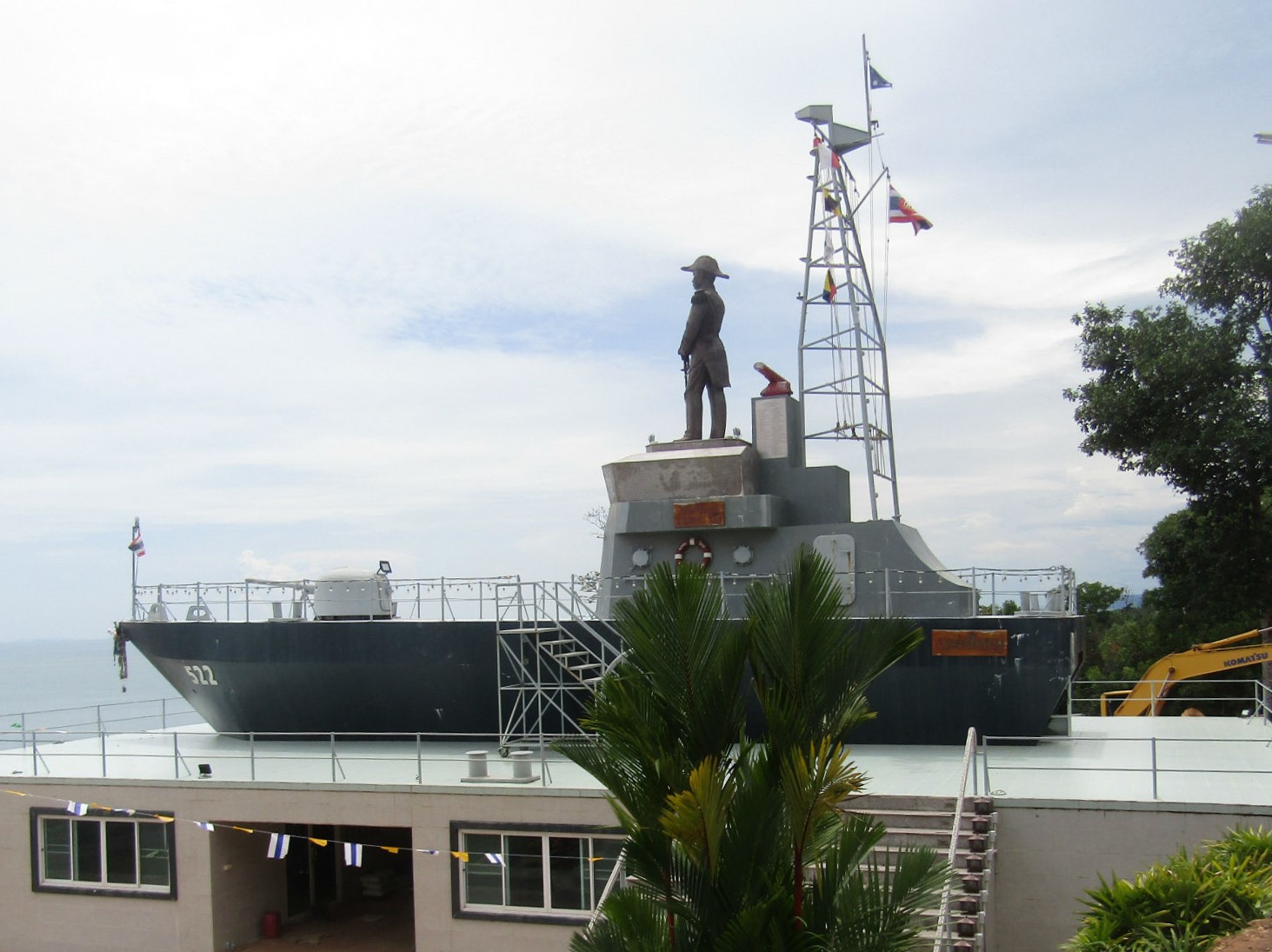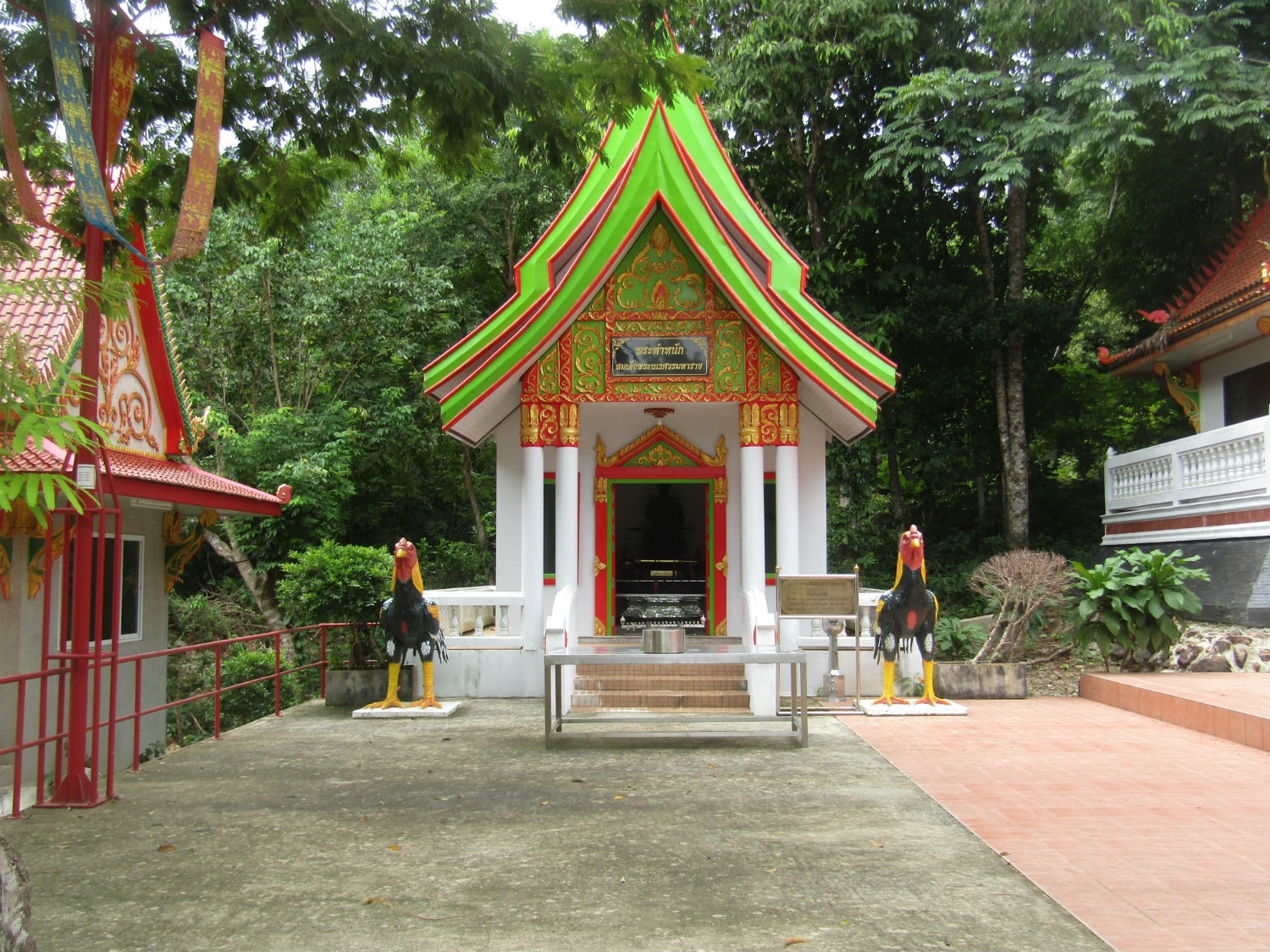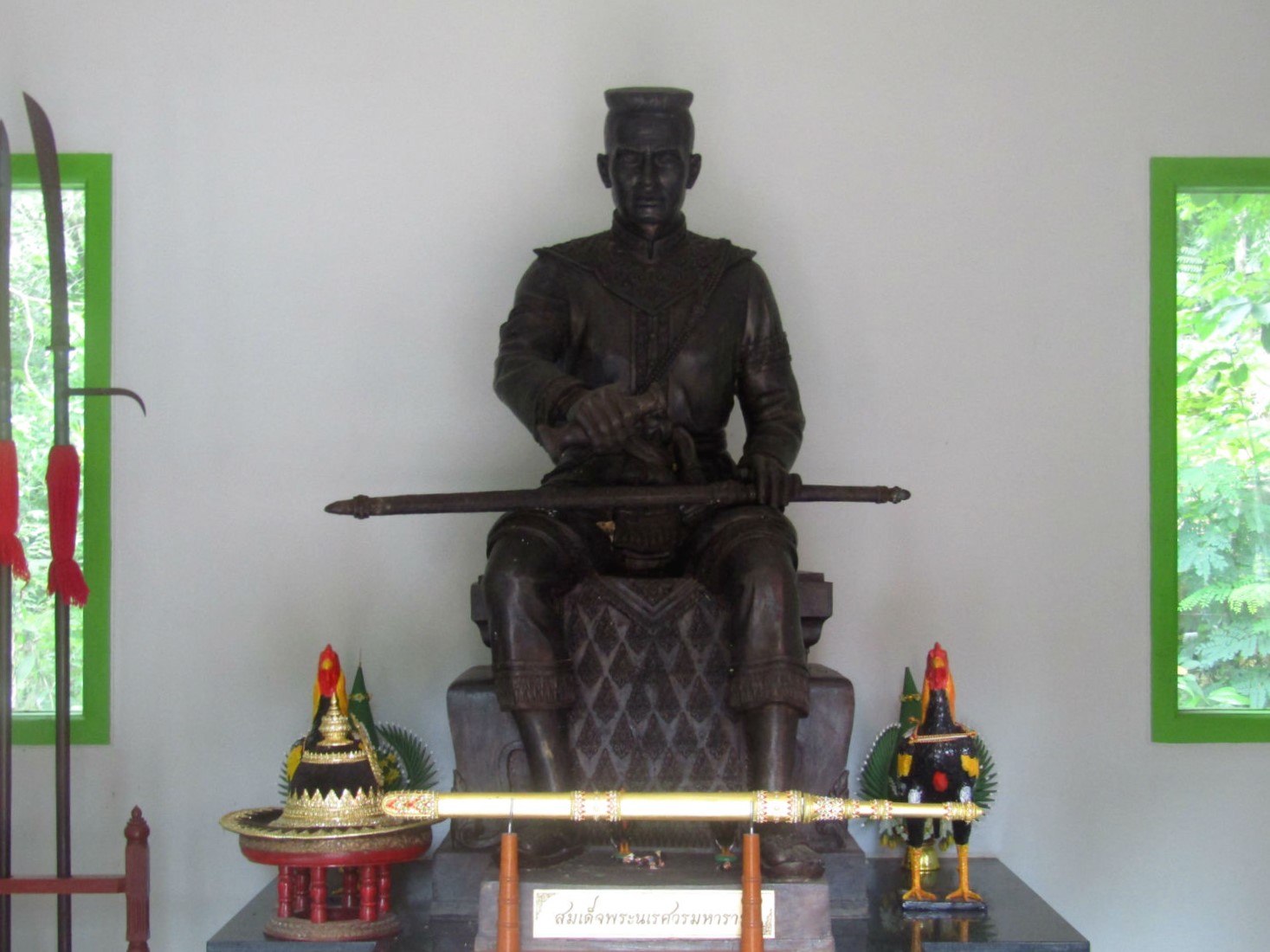 Memorials to Krom Luang Chumphon and King Naresuan (bottom centre and right) at Wat Hat Sai Deang, Hat Lek, Khlong Yai District, Trat Province


Ban Hat Lek…….. Ban Hat Lek is a small border town with immigration facilities to enter Cambodia. The town itself is a cross border trading post with a large selection of goods for sale. While Cambodian goods flood this market, a good proportion of it flows the other way, particularly consumer goods. Katoon doesn't see any advantage shopping here and we just wander around for 20 minutes.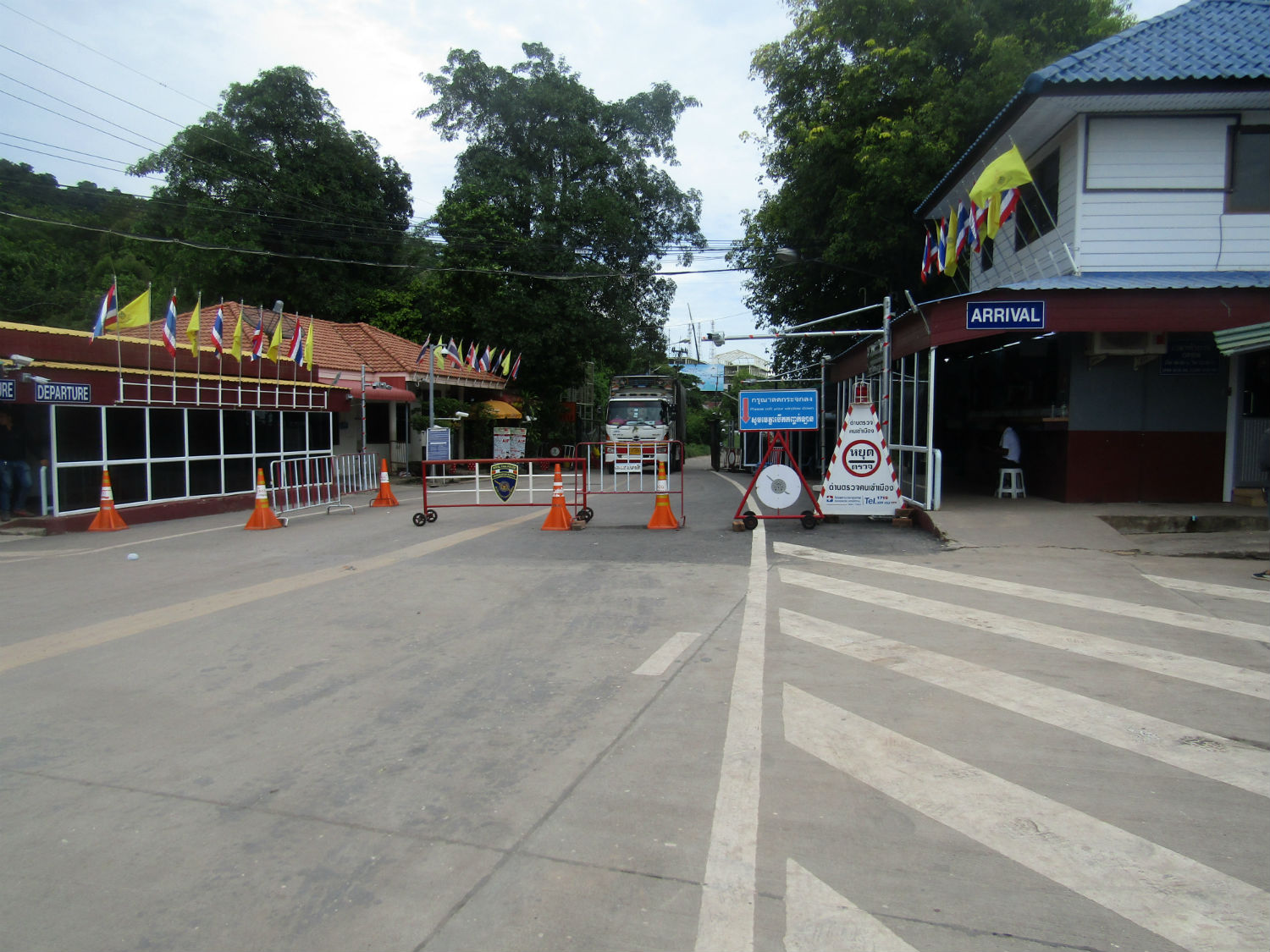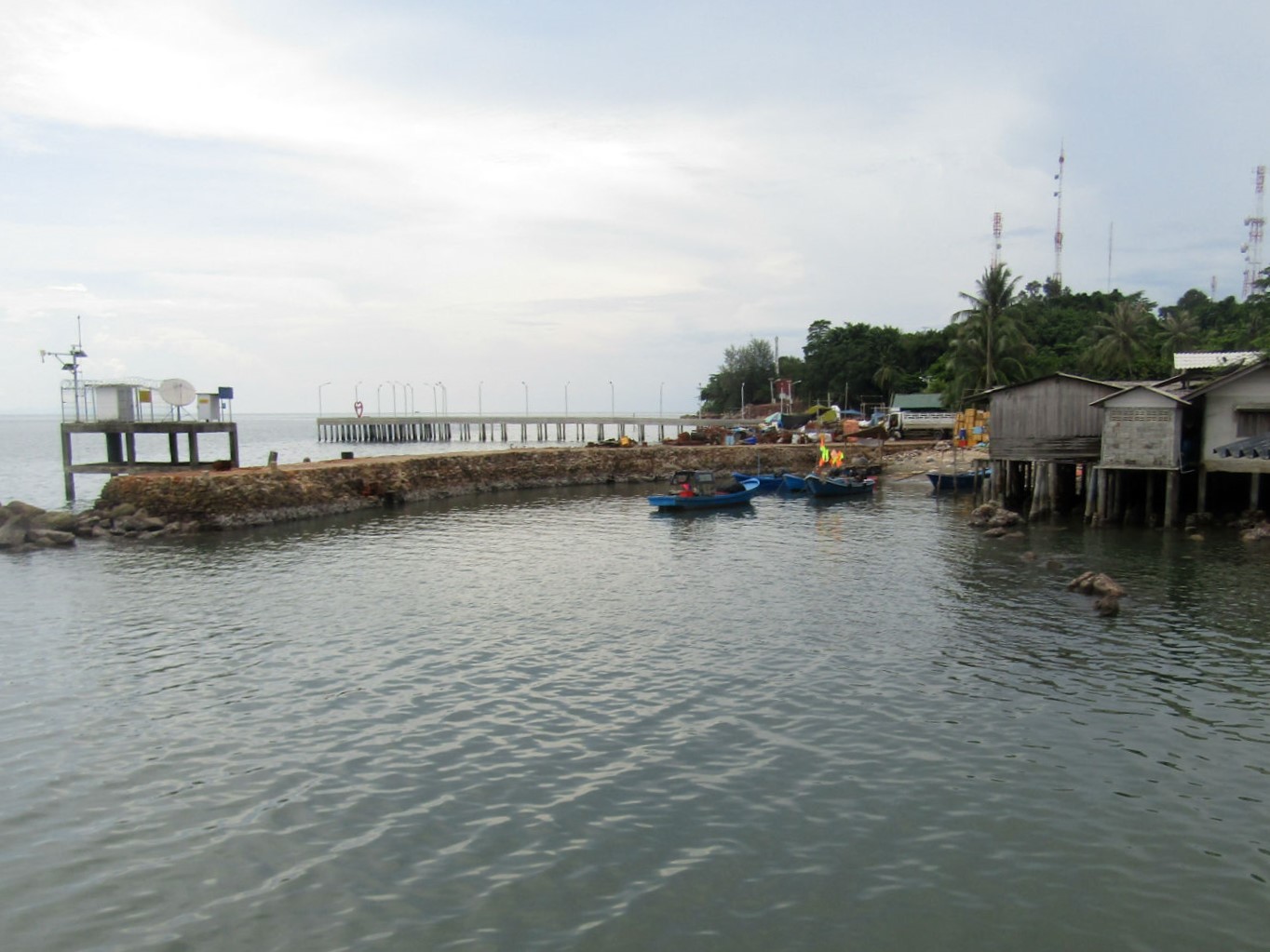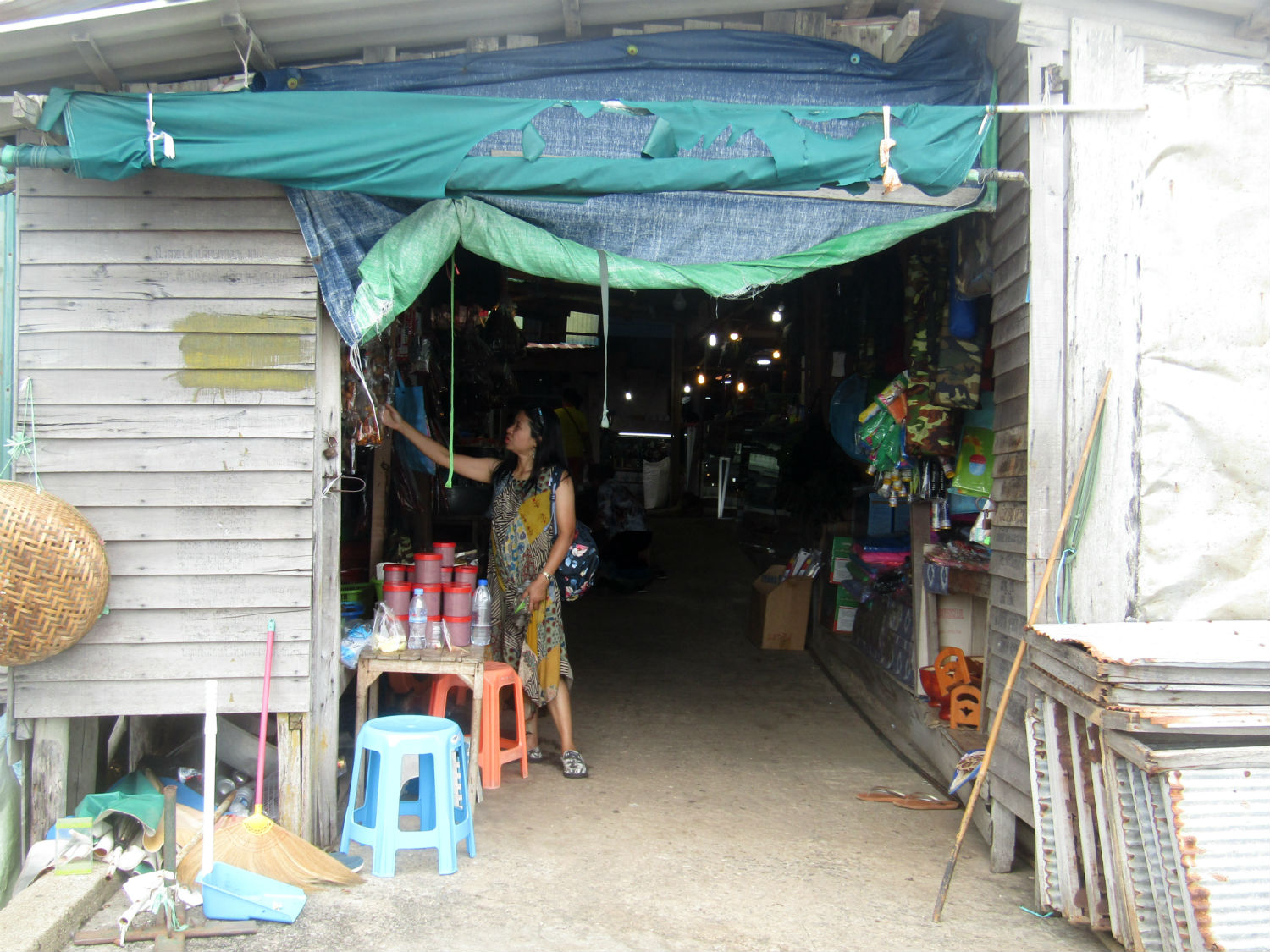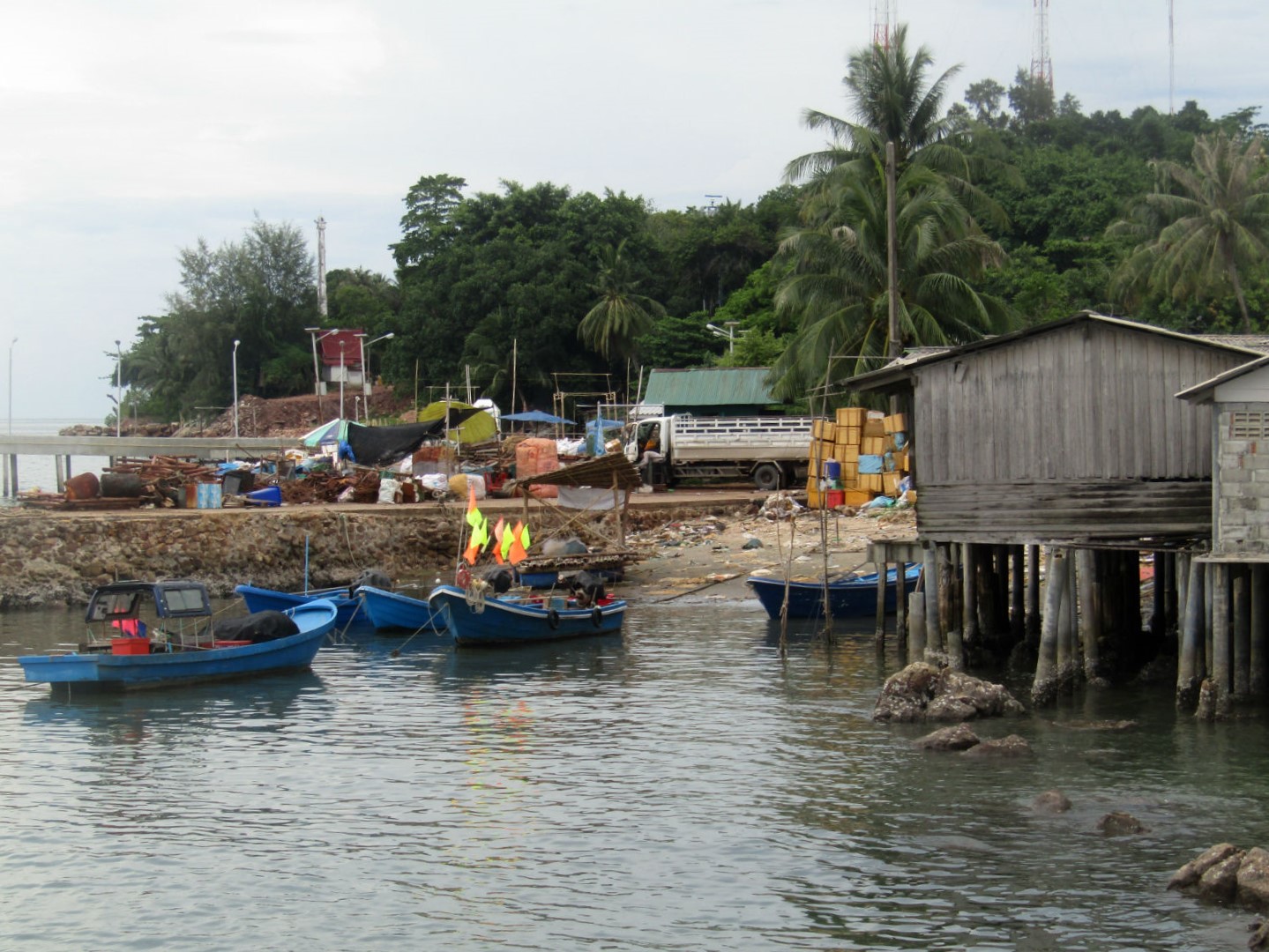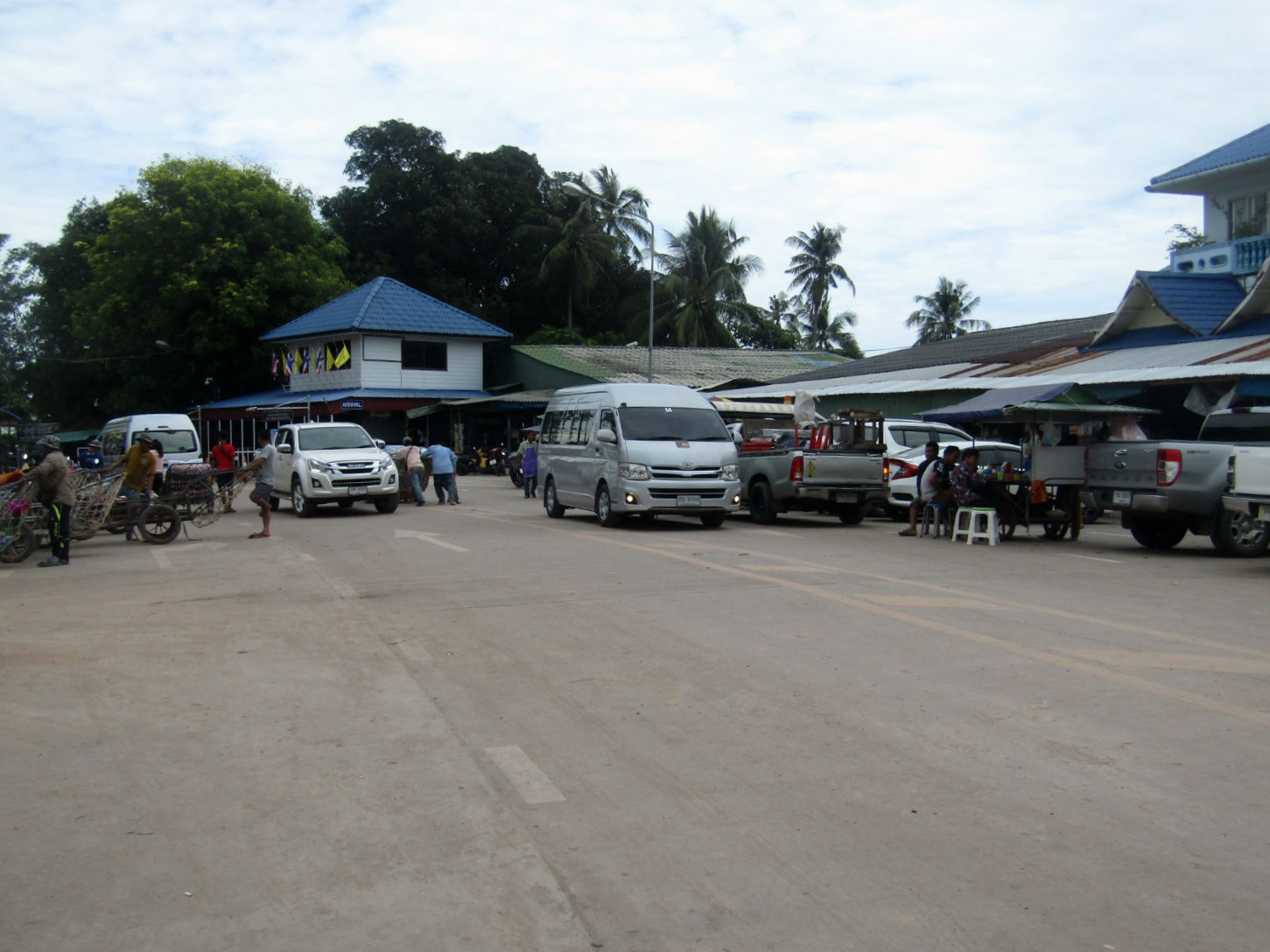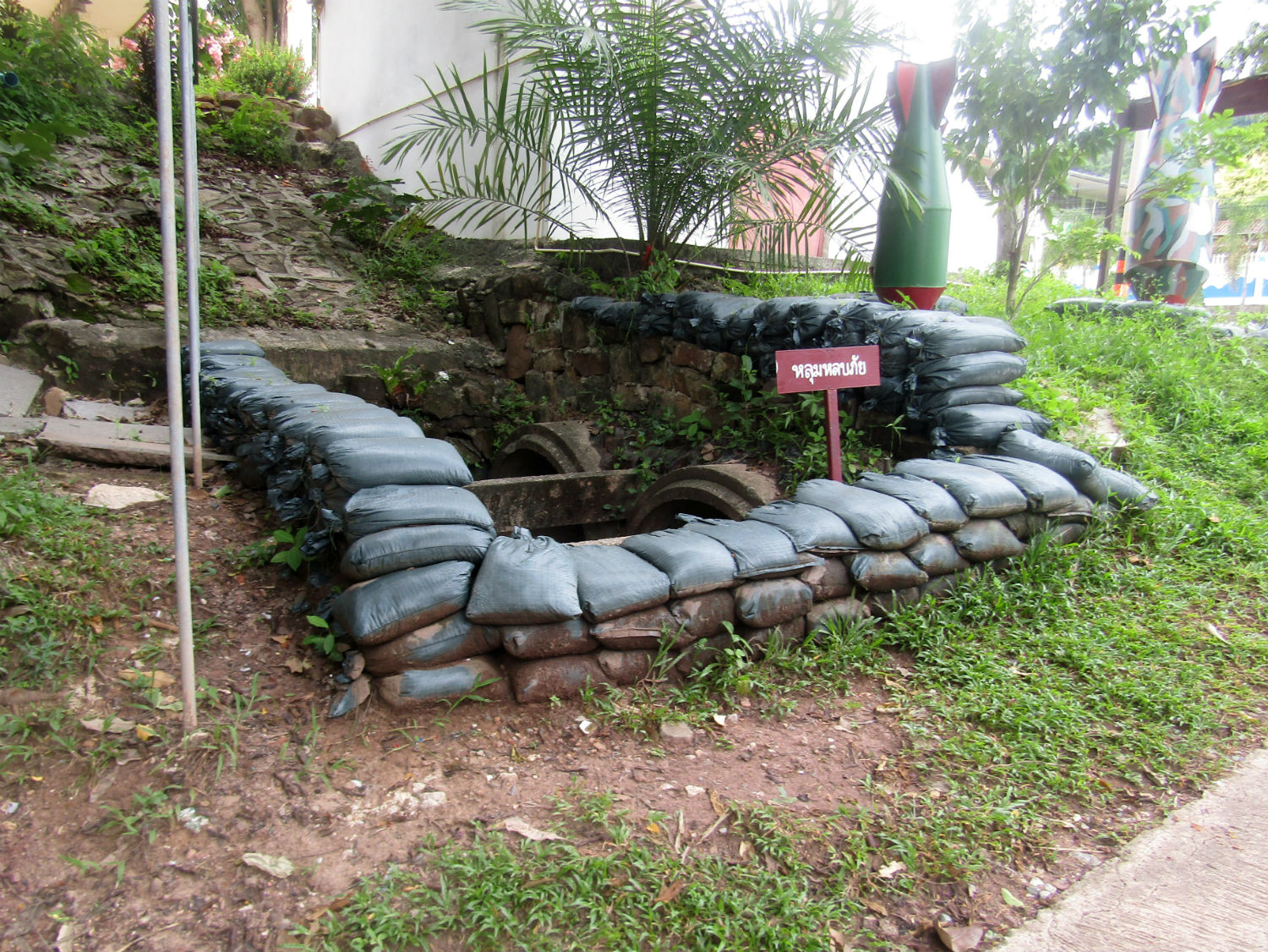 Hat Lek, Khlong Yai District, Trat Province


Memorials…….. Exiting the town there are more memorials. Somdej Phrachao Taksin Maharat Shrine is located at Wat Kasem Simaram. This is a shrine to the leader in the liberation of Siam from Burmese occupation after the Second Fall of Ayutthaya in 1767. Other shrines are to local heroes in their struggle to retain this area in Siamese hands.
It's often the case on these tours that there are stories to be told but sadly they are not regarded as significant enough for me to be offered a translation.
Takaway…….. Heading back to Khlong Yai, I cross swords with Katoon again. Wondering whether this is the penultimate day of this tour, it would be fitting to have dinner at dusk at Chanchom Resort gazing out on a glorious sunset. Katoon has other ideas and wants a glorious meal right now. She finds a restaurant and starts ordering food but I'm not hungry after a good breakfast. I refuse to join her and she ends up with a takeaway.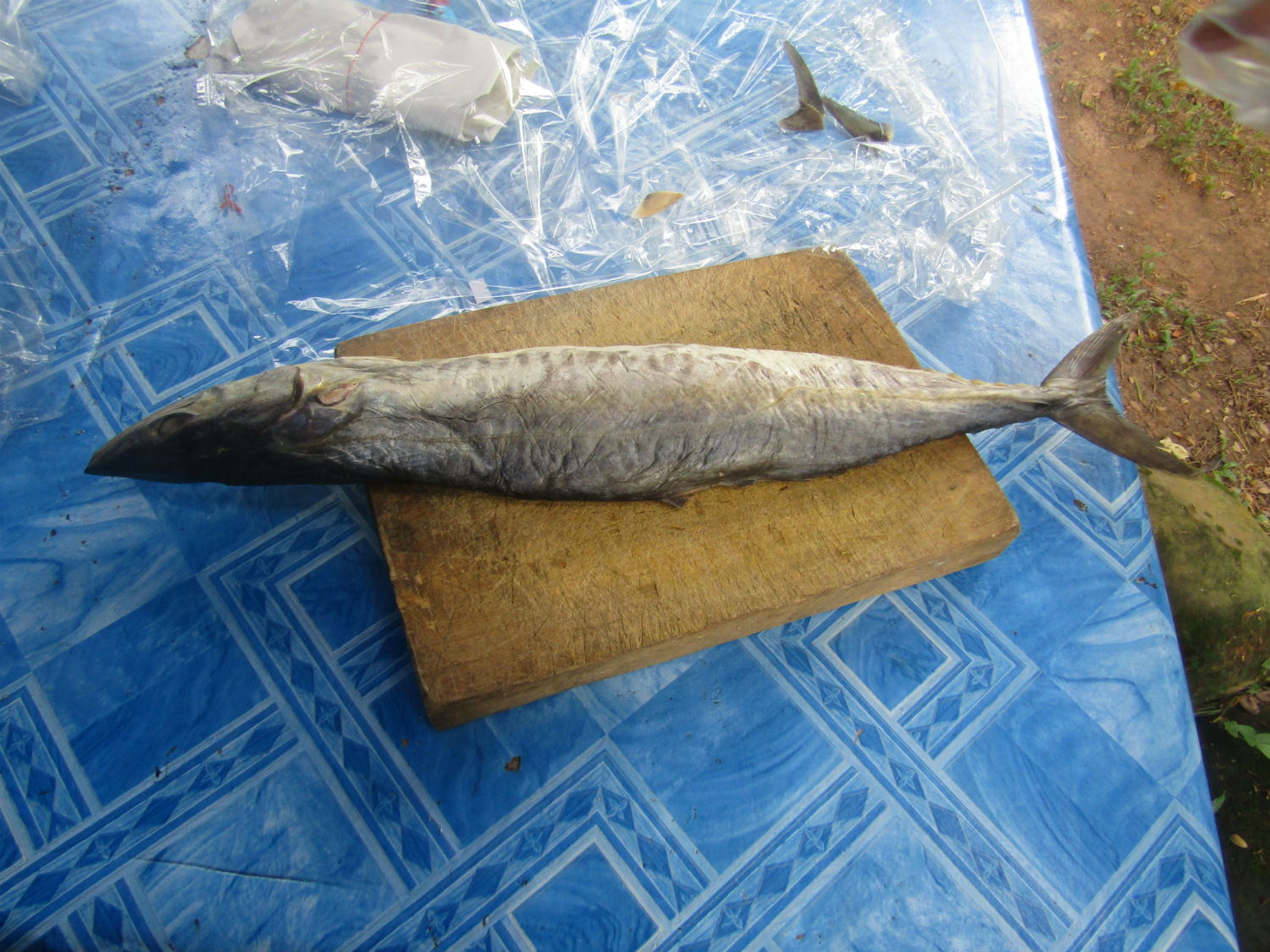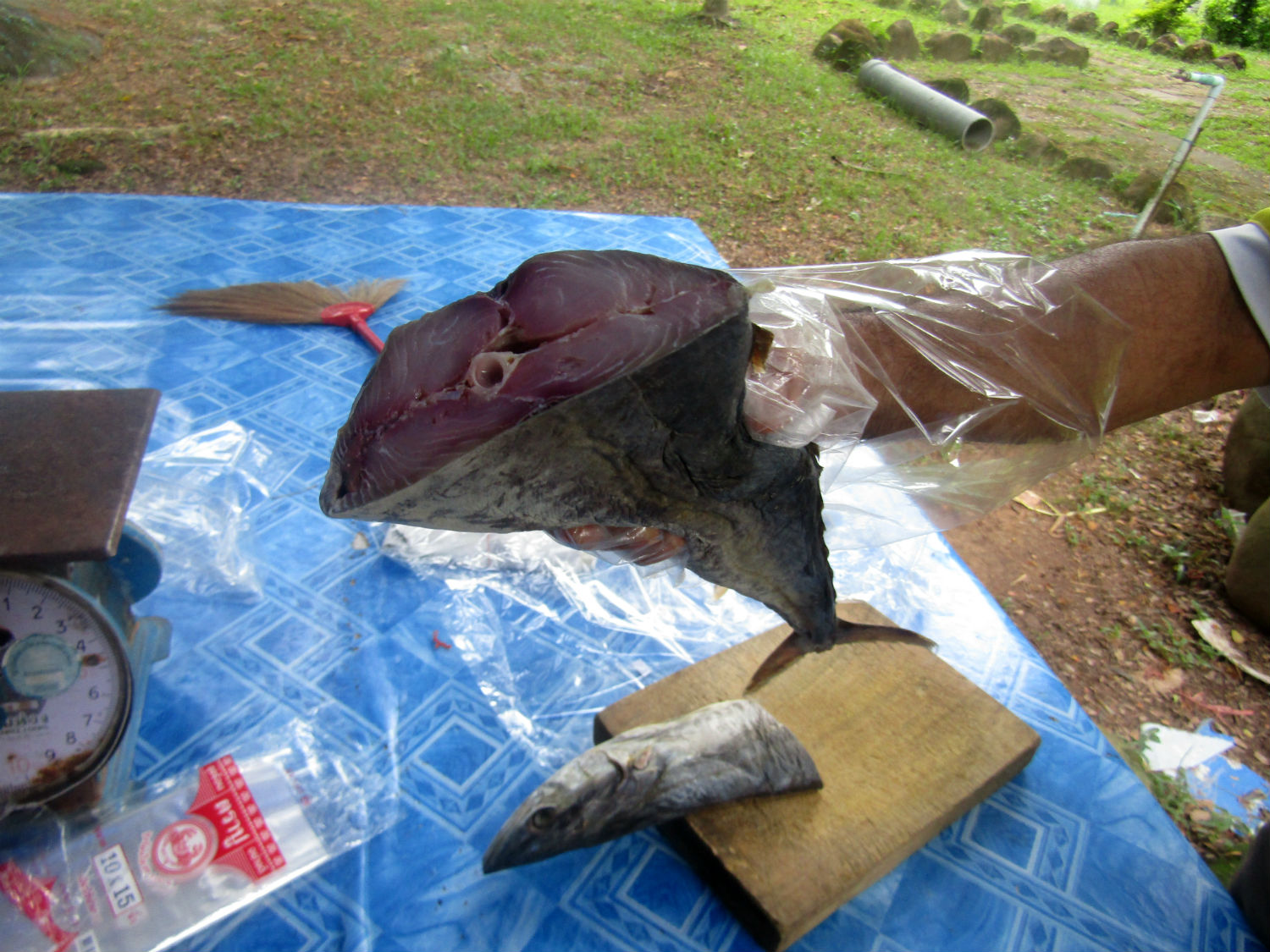 Somdej Phrachao Taksin Maharat Shrine (Hat Lek) and OTOP Salt Fish, Khlong Yai District, Trat Province


OTOP shopping……..
OTOP stands for 'One Tambon (meaning sub-district) One Product'. It is a local entrepreneurship stimulus program which aims to support the unique locally made and marketed products of each Thai tambon all over Thailand. In this tambon, one of the products is dried fish, squid and prawns. It would be a missed opportunity not to stock up with some interestingly tasty produce both to take back to Bangkok and also to the UK.
Siesta……..
Now at mid afternoon, we head back to the resort where Katoon tucks into her takeaway but after a drop of Burmese rum. I'm fast asleep until dusk. Wandering over to the restaurant, I find to my disappointment, it's closed. There are just no customers. Well perhaps Katoon was right after all but in terms of the need to eat, that's not a problem as we are always well provisioned. With not so much to write again today, it's a peaceful evening. Now it's just a case of making that final decision as to when to return to Bangkok. The window is still open to stay another night.
Next Page.