Day 9, Wednesday 5 June

Mixed blessings…….. There's been a good run of restful nights recently, despite other concerns but last night wasn't one of them as I've accumulated enough mosquito bites to cause a lot of itching. Maybe I thought I was immune as I hadn't traveled to the coast for a few years but some damage has now been done and at daybreak I resolve to return to Bangkok. Over at the dining hall we manage to get an American breakfast and that feeling of being at peace with the world returns as we are the only diners enjoying a calm sea watching small fishing boats return to port. The mixture of feelings calls for debate and we decide to go for a compromise delaying departure until just before lunch. However this means that we won't attempt to reach Bangkok tonight and decide on a stopover at roughly half distance. That will keep the door open for more site visits.
Sala Ratchakarun Thai Red Cross Centre Khao Lan…….. This Red Cross centre lies in an area between the upgraded highway 3 and Khao Lan beach in the northern part of Khlong Yai district. This location had shown up on Google map but I paid little attention until now when it's given me a bit of a shock to realize what it represents.
In 1979 this area used to be a red cross camp to hold 90,000 Cambodian refugees who fled from the murderous regime under Pol Pot. The refugees were allowed protection under the patronage of Queen Sirikit for 7 years on this 18. 08 hectare site. Today the site contains the Ratchakarun pavilion which is a museum erected to keep alive the memory of the plight of these refugees and to honour the Queen's birthday. While it's sad to be here anyway, it's also sad that the museum is closed today as I would really have loved to know more about this camp and the plight of the refugees.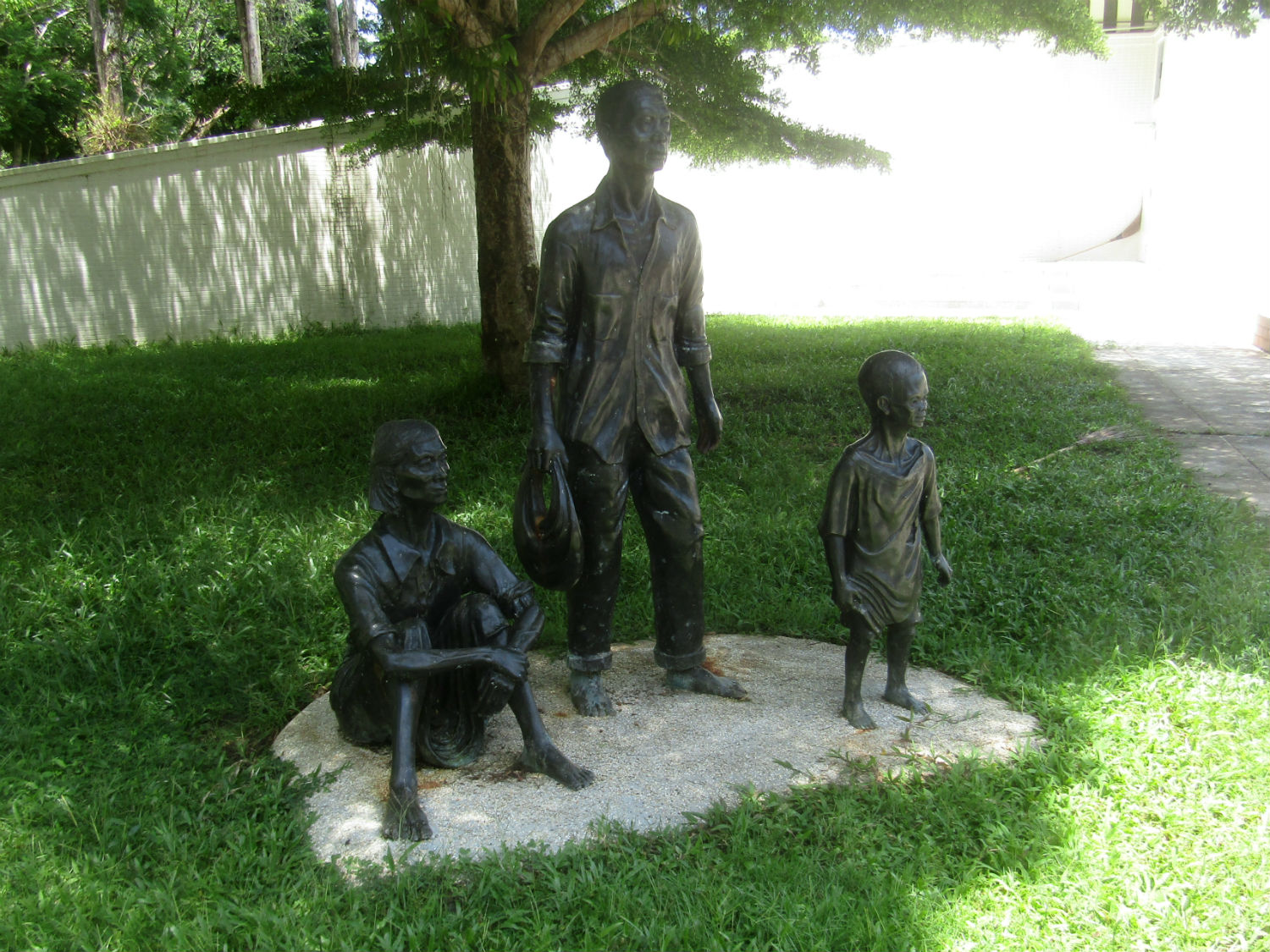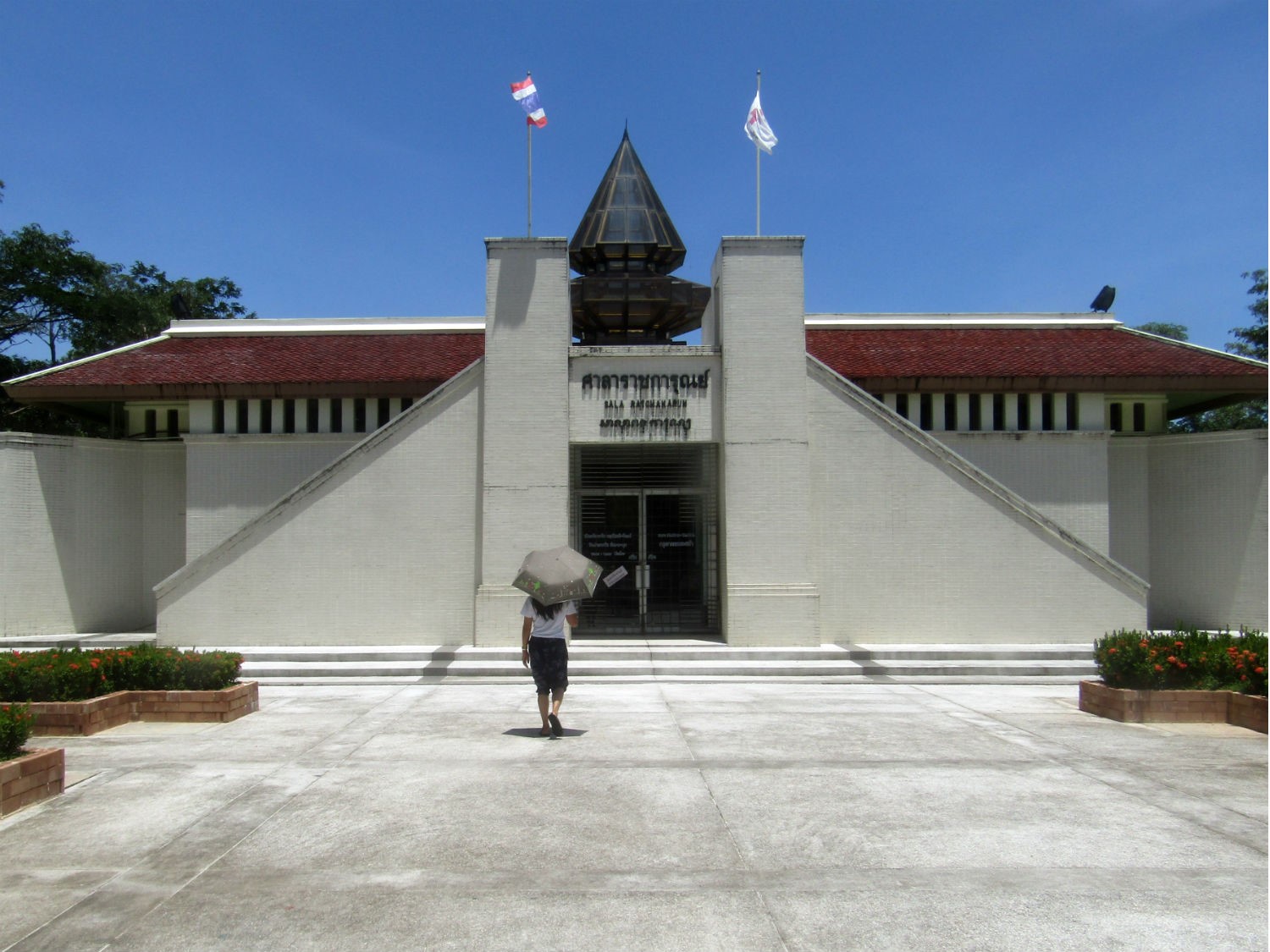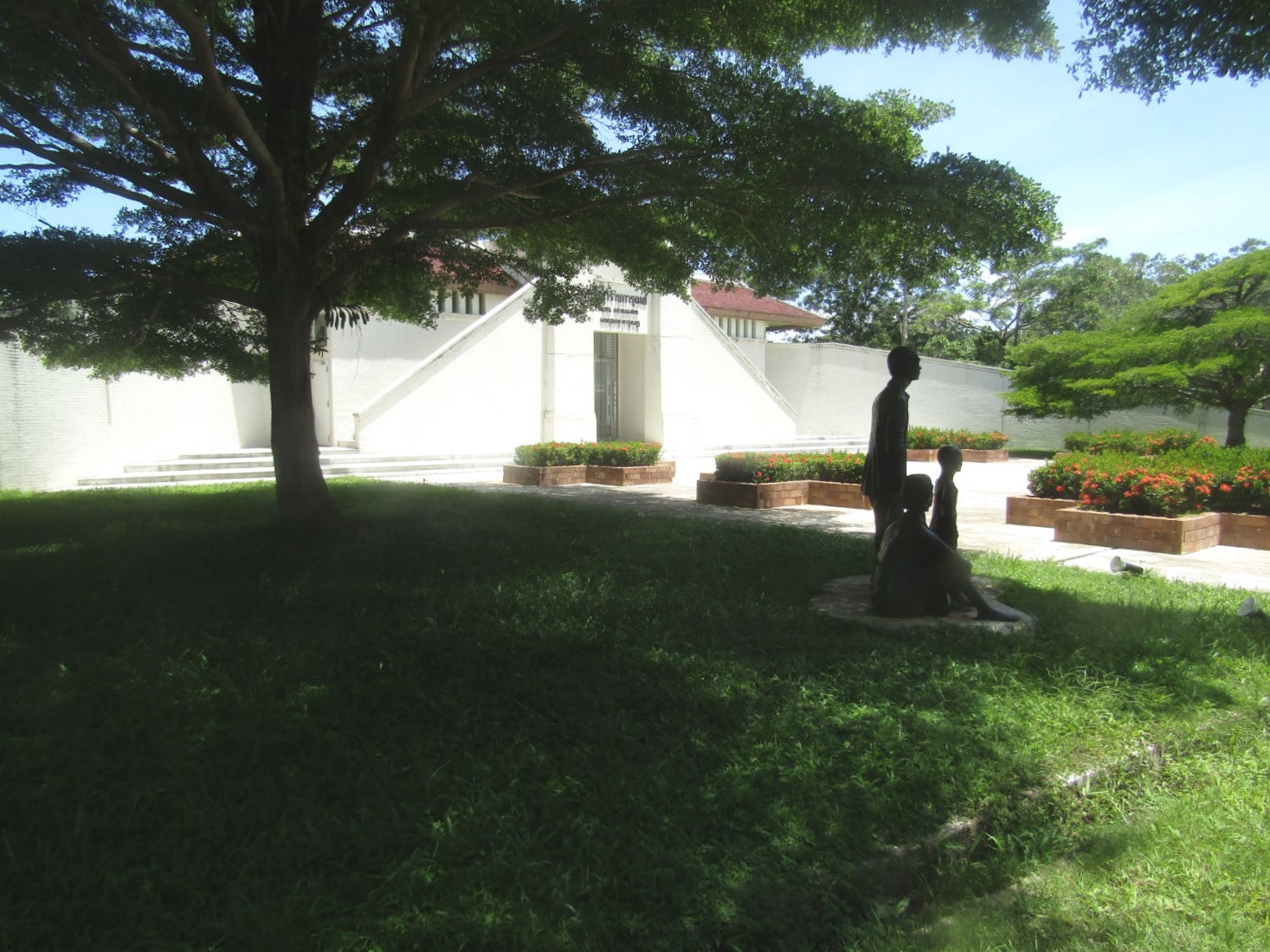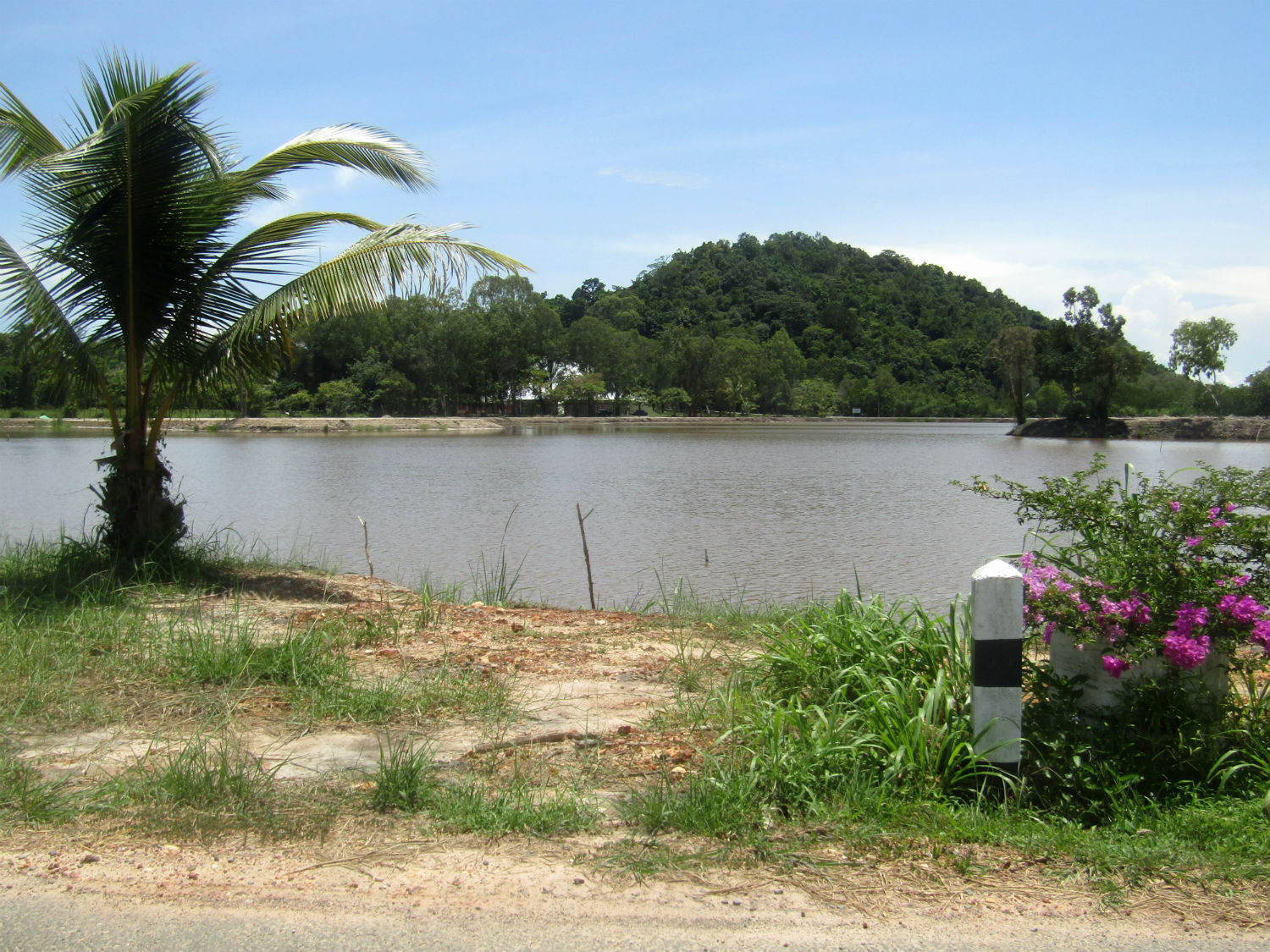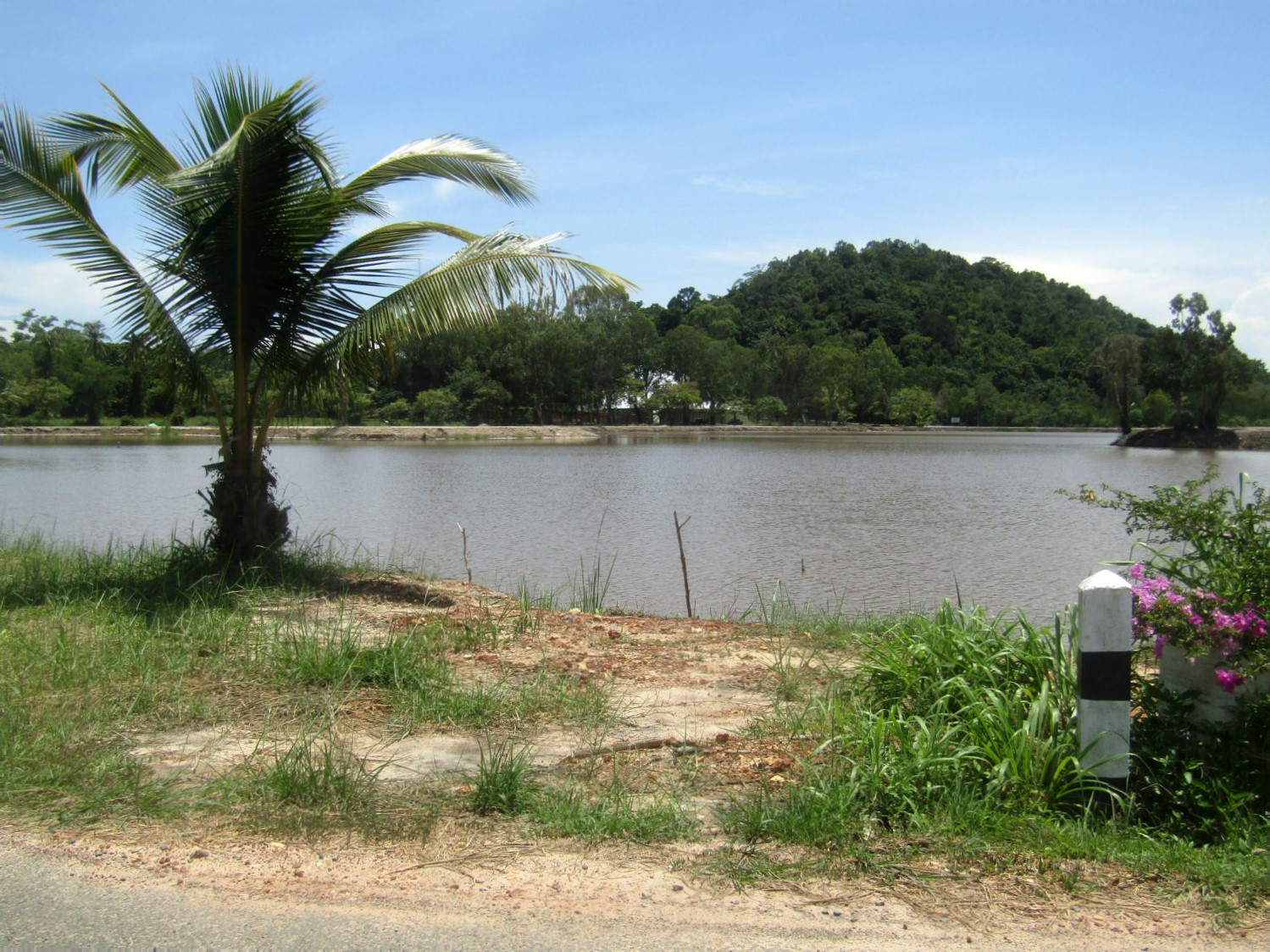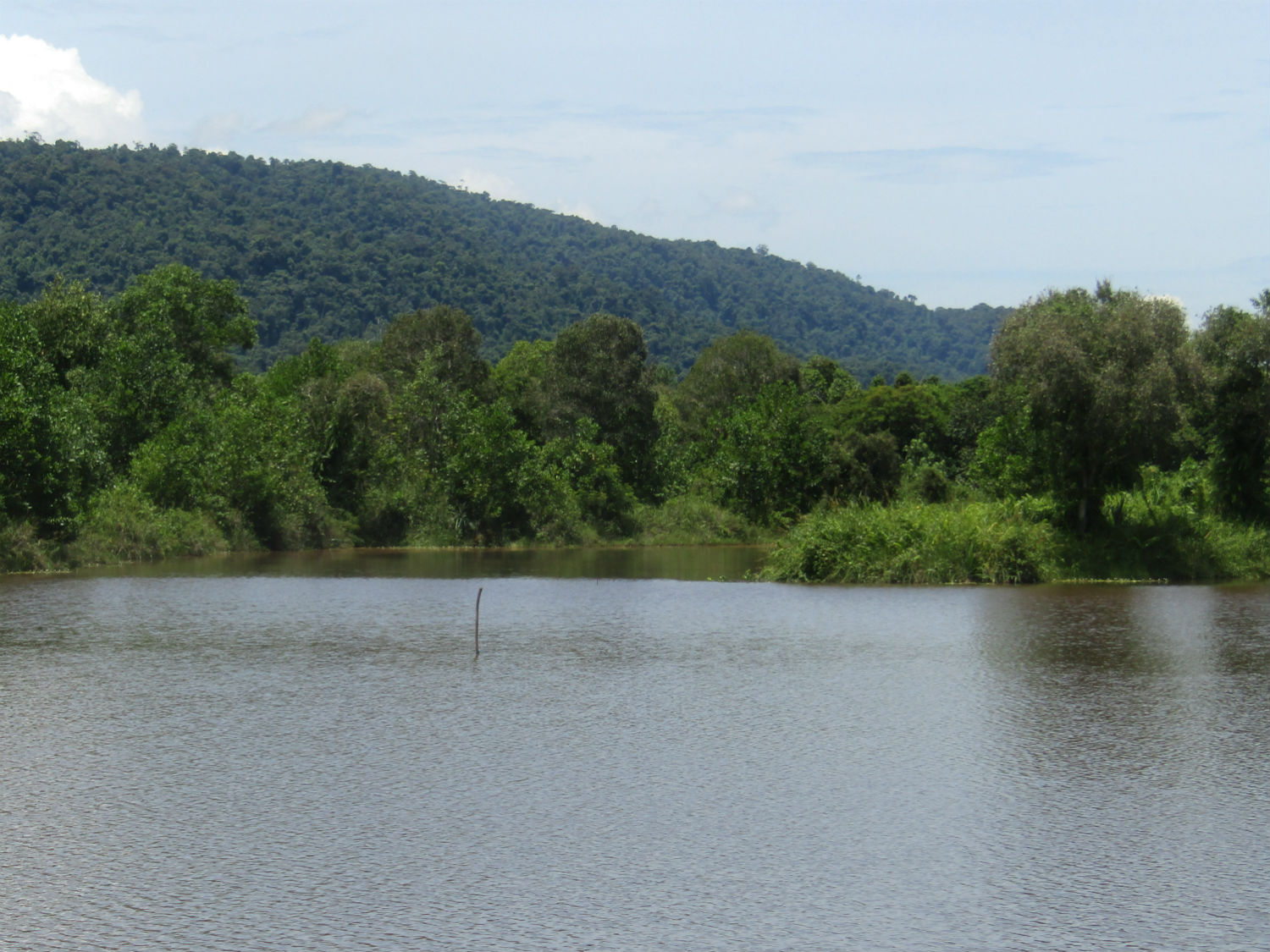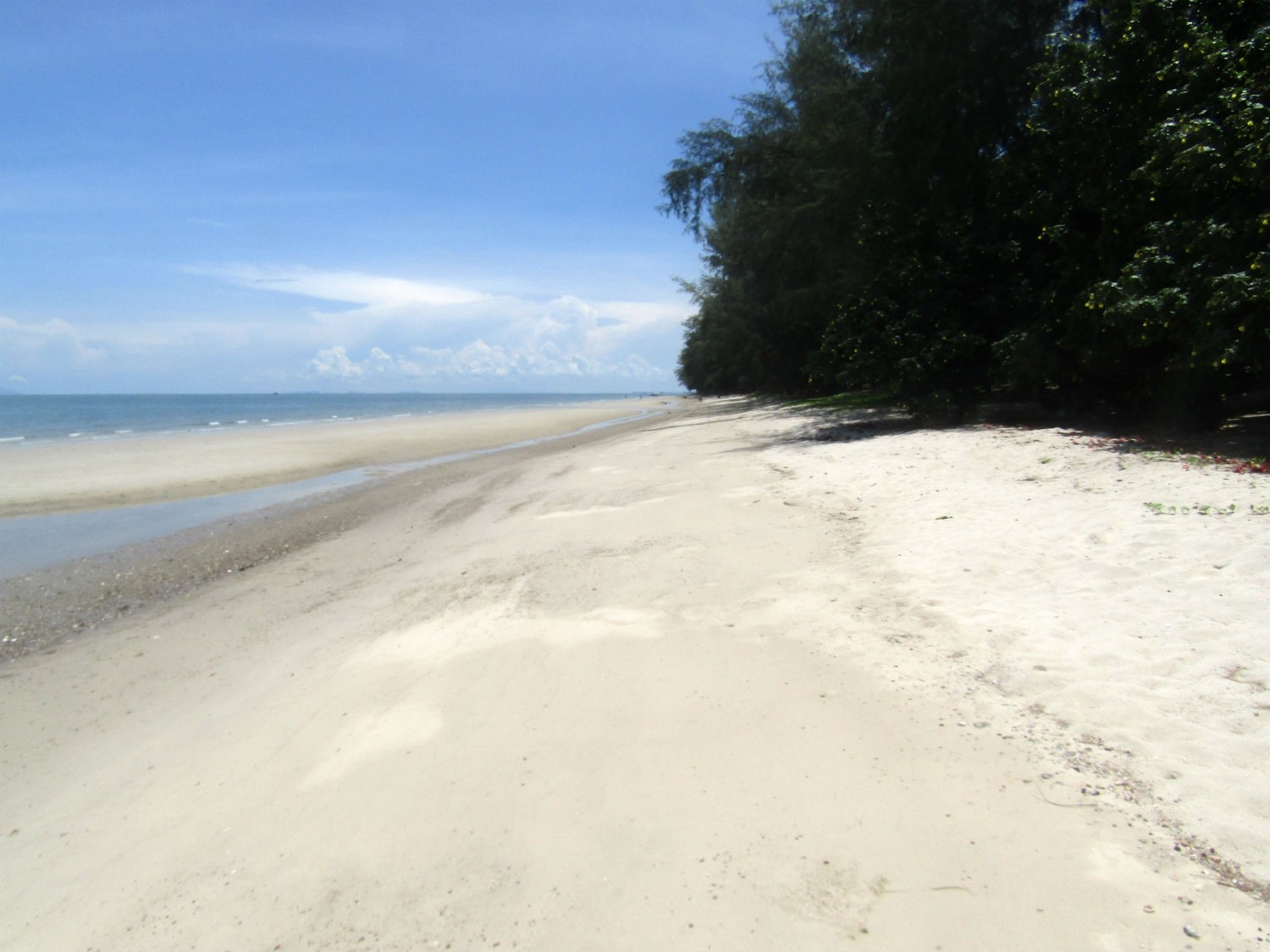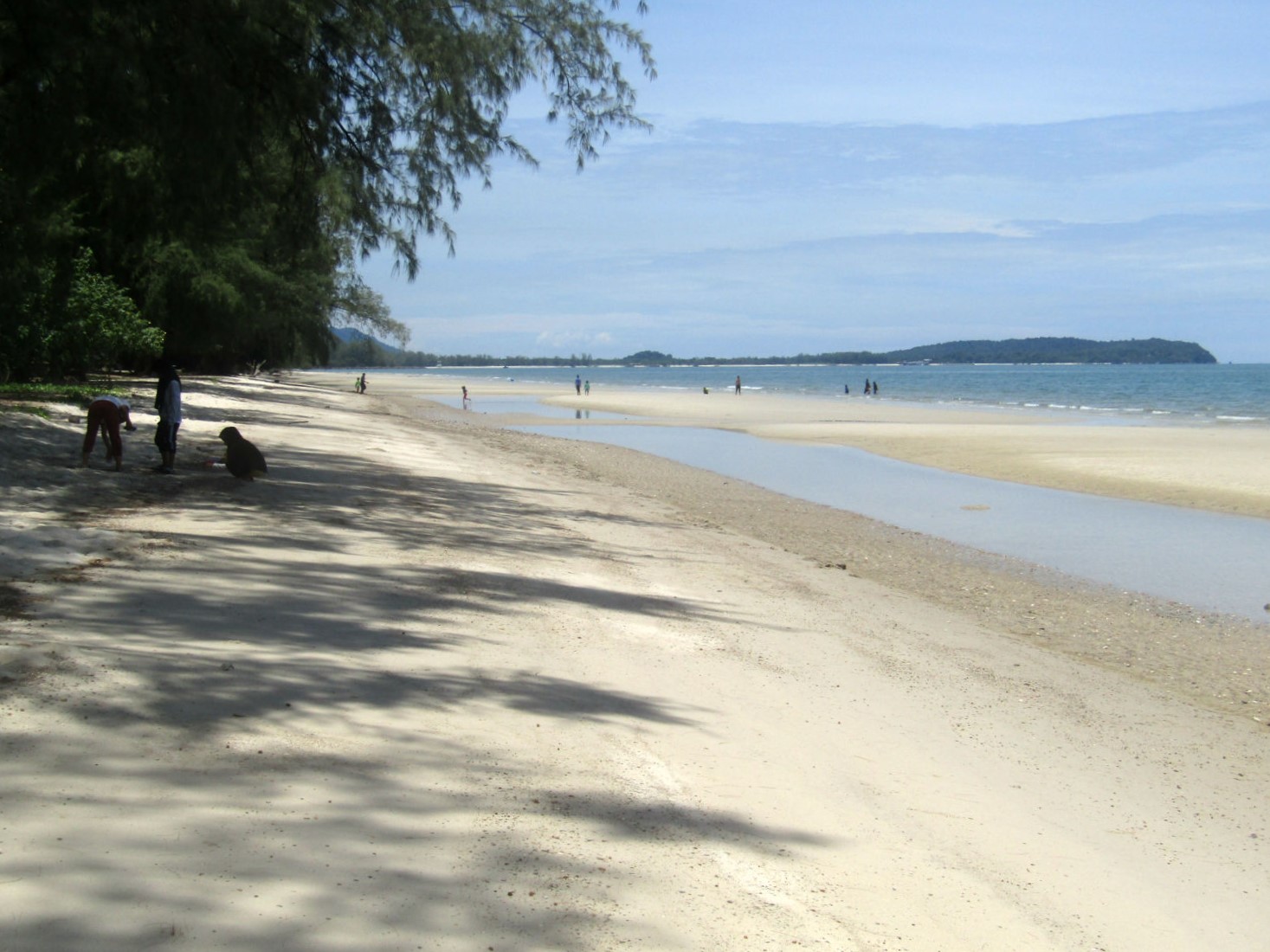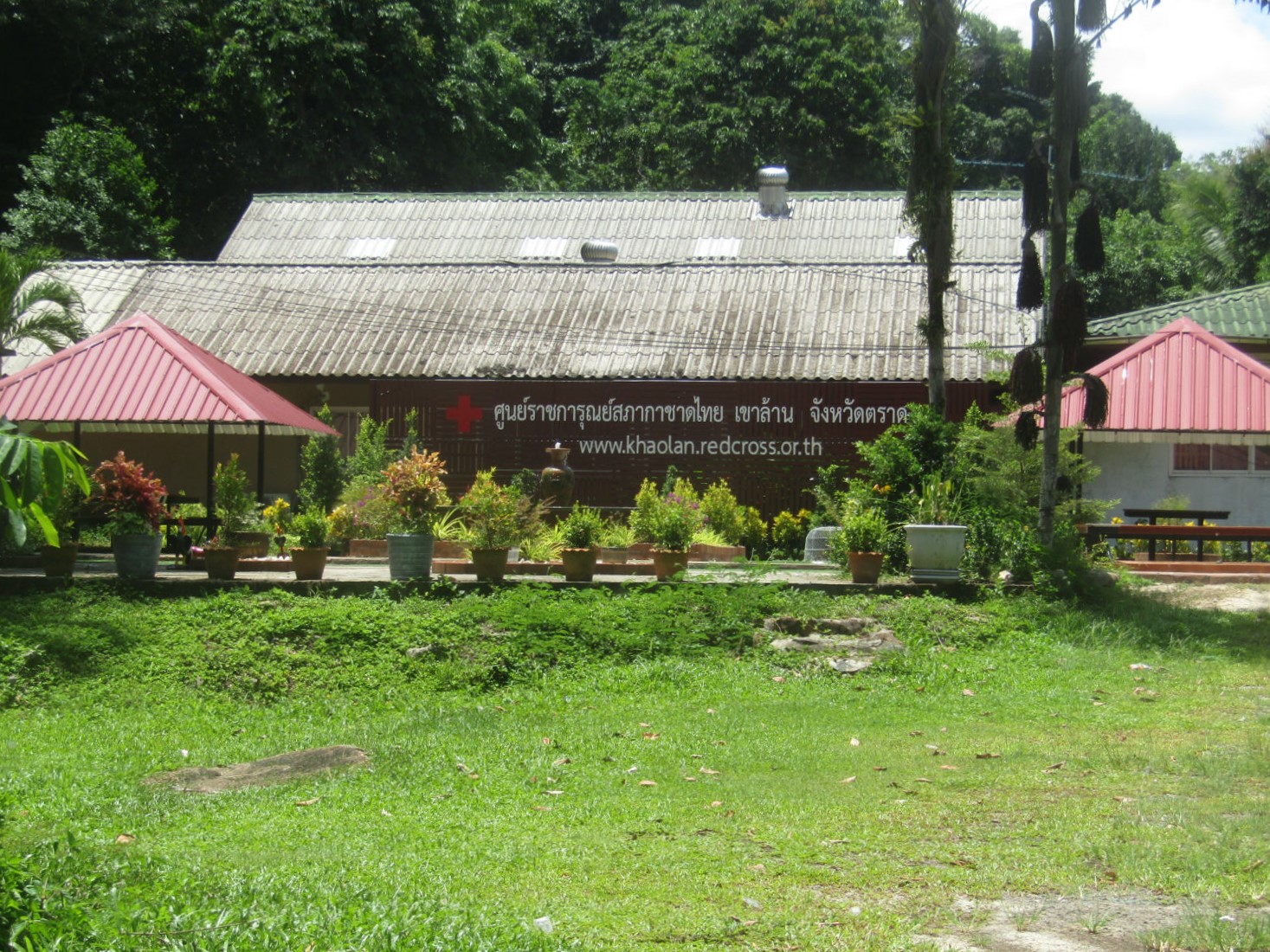 Sala Ratchakarun Thai Red Cross Centre Khao Lan, Khlong Yai District, Trat Province


While it's now already lunch time, the cooked breakfast means we can press on for another hour or so. Crossing the provincial border into Chanthaburi province once more we stop at an OTOP outlet to obtain local produce to take back with us. Just a half hour more takes us into Khlung district.
Pu Nim Restaurant…….. It's not often a restaurant appears on my site visit list but Pu Nim Restaurant is and attraction in it's own rite, located on the Wan Yao river. When Katoon mentioned that she would like to stop off in Khlung on the way back, I hadn't put 2+2 together but when I started doing my own research, I realized the significance of this location as a substantial mangrove habitat located around the Wan Yao estuary.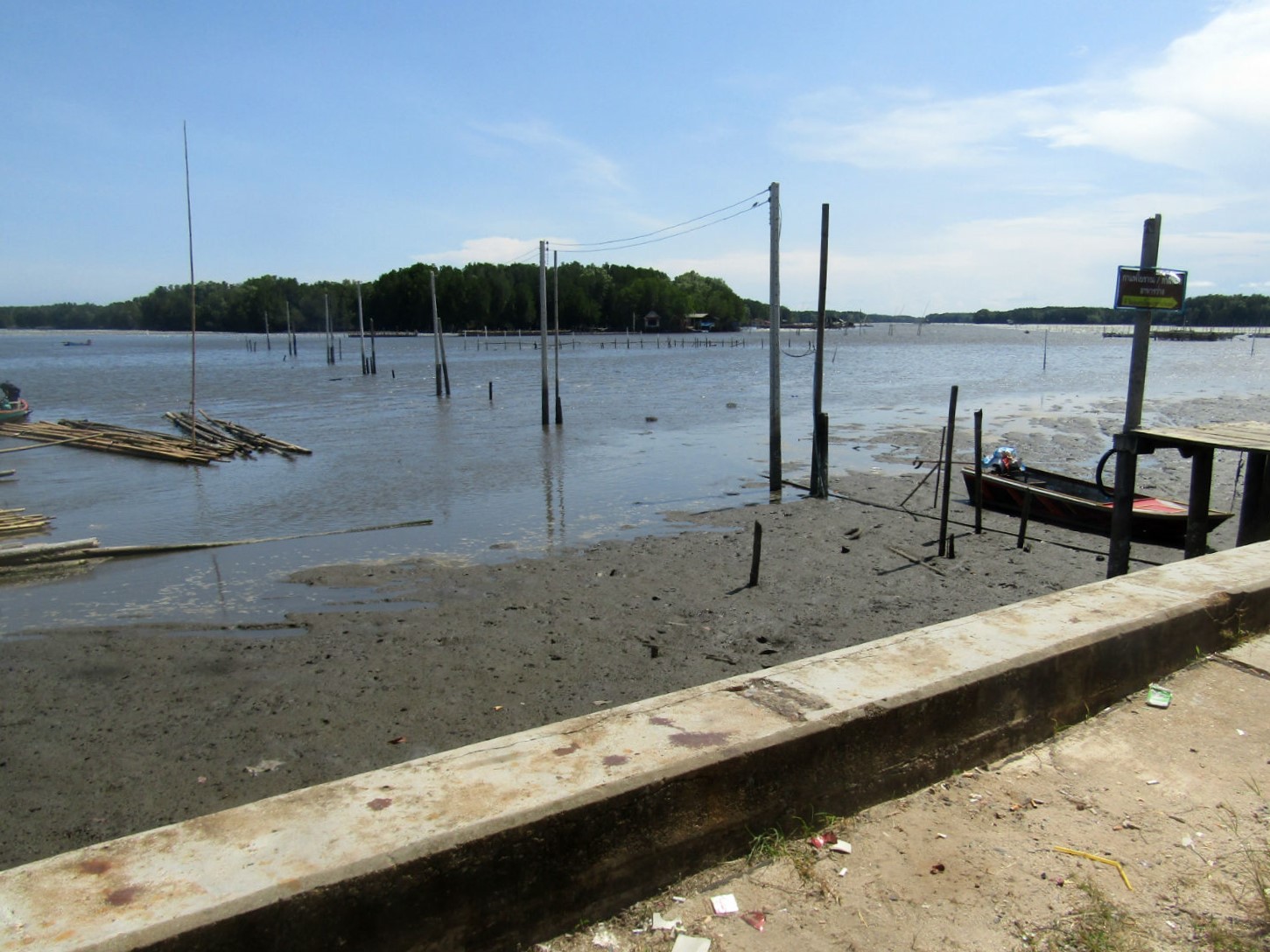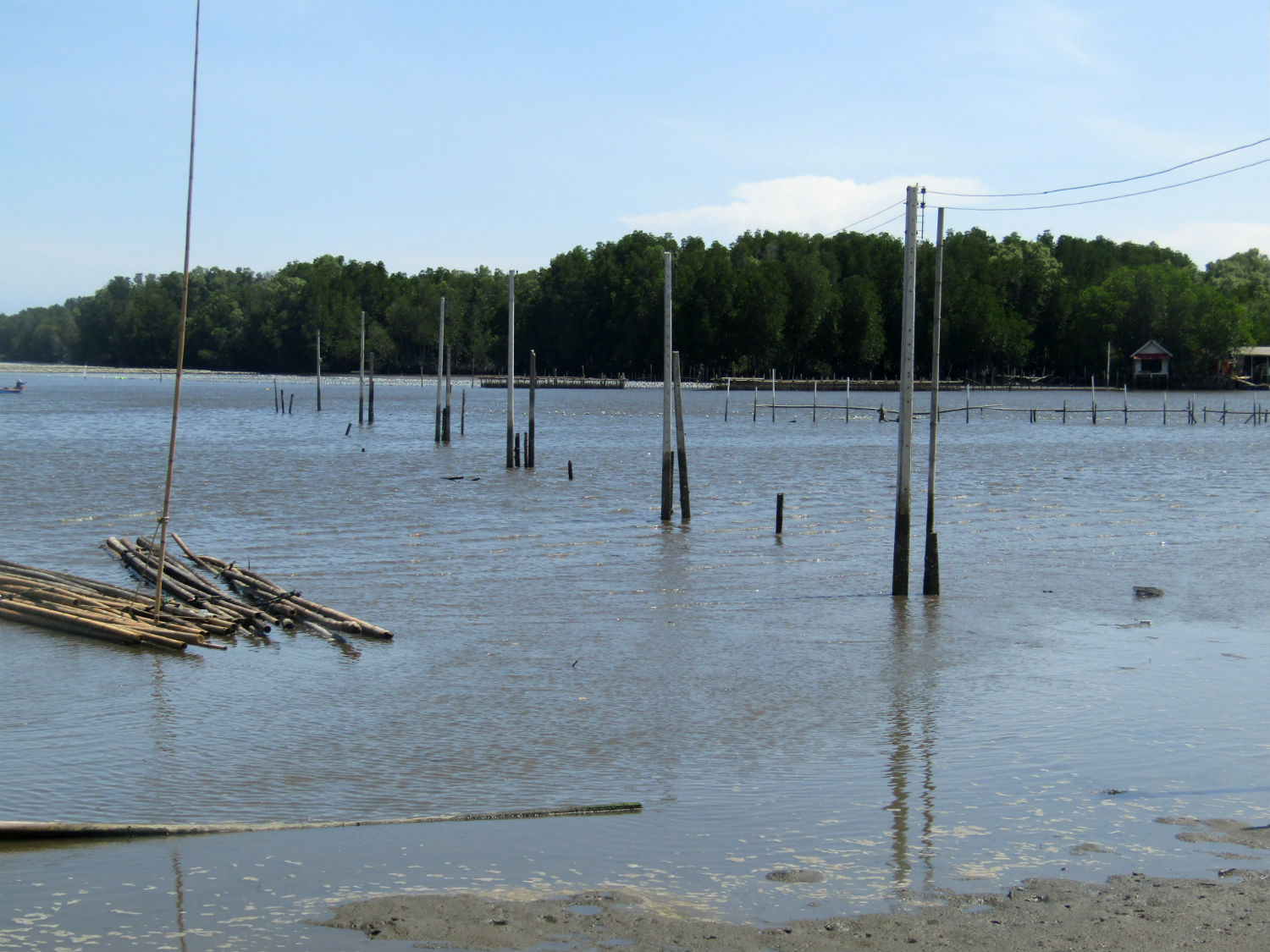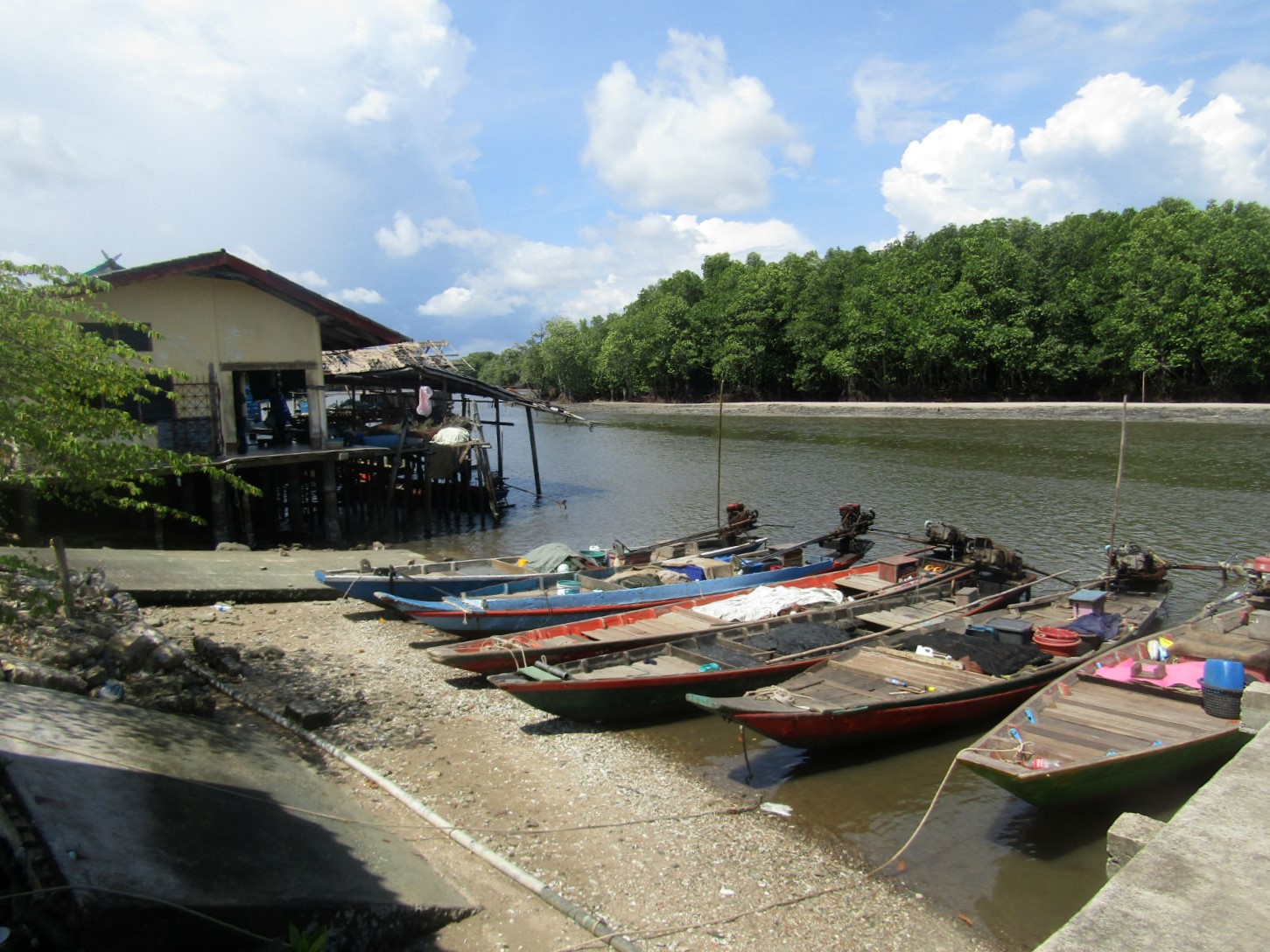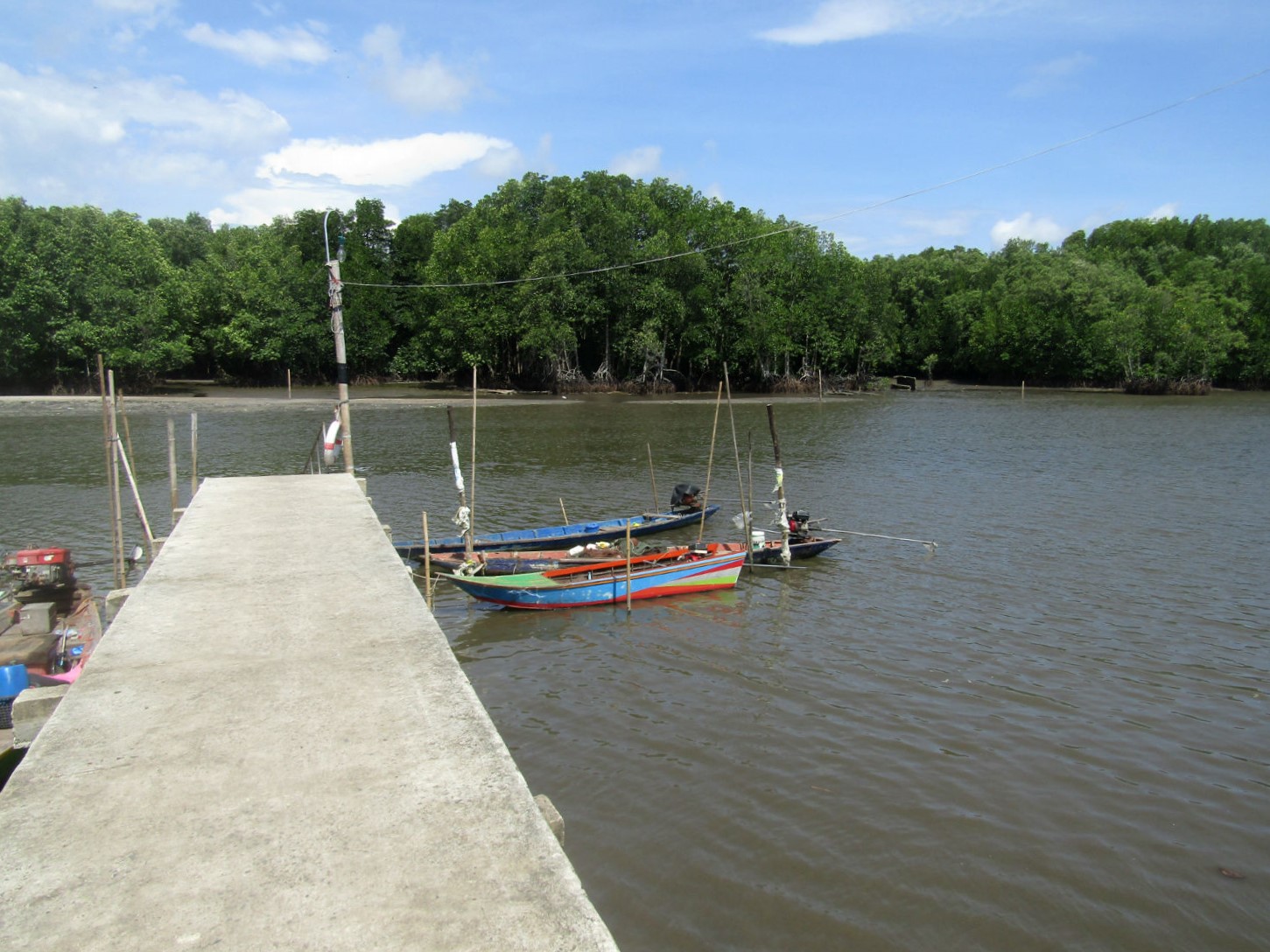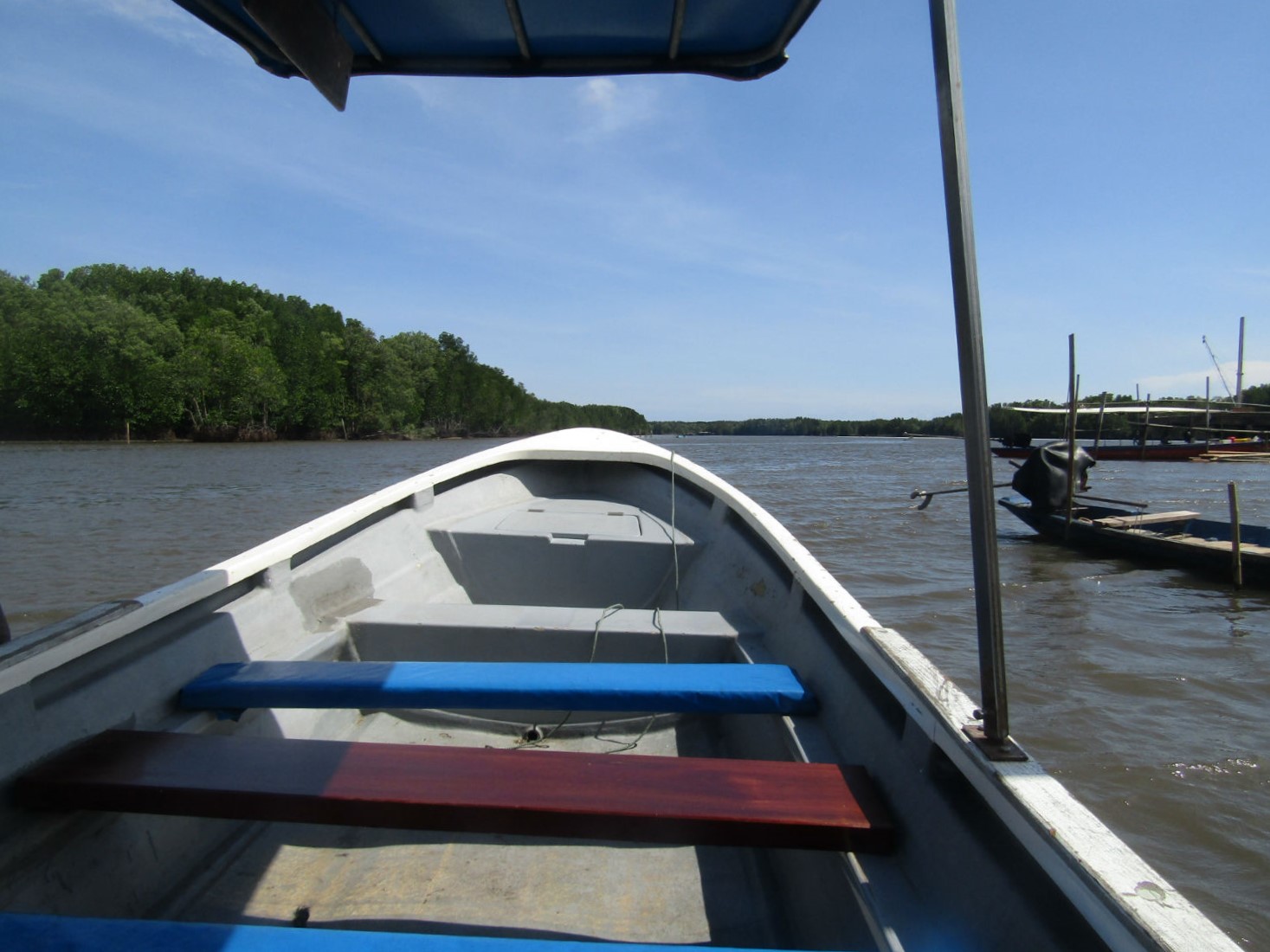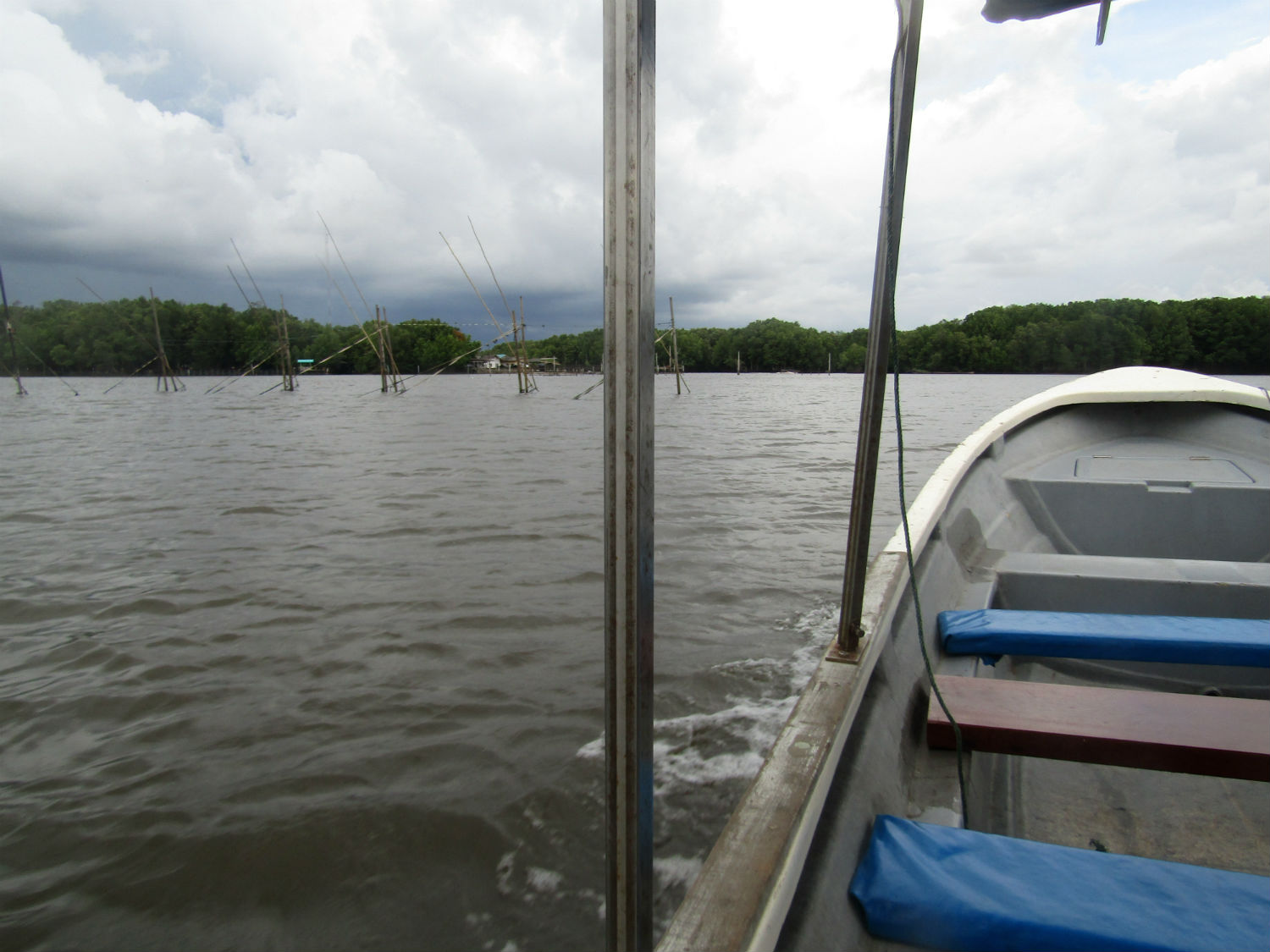 Wan Yao Estuary, Khlung District, Chanthaburi Province


Having identified the Pu Nim Restaurant before breakfast this morning, I could see it had good reviews but was surprised to learn that the only way to reach it was by boat. Arriving at the pier south of Khlung we soon realize we need to call for the boat to take us out across the estuary. Katoon makes the call and a shuttle boat soon arrives with a boat load of diners returning from the restaurant. With just the two of us, the boat head out once more into the estuary and past the oyster beds, a familiar feature from my last trip to Chanthaburi. This ten minute journey is an experience in itself and is actually free.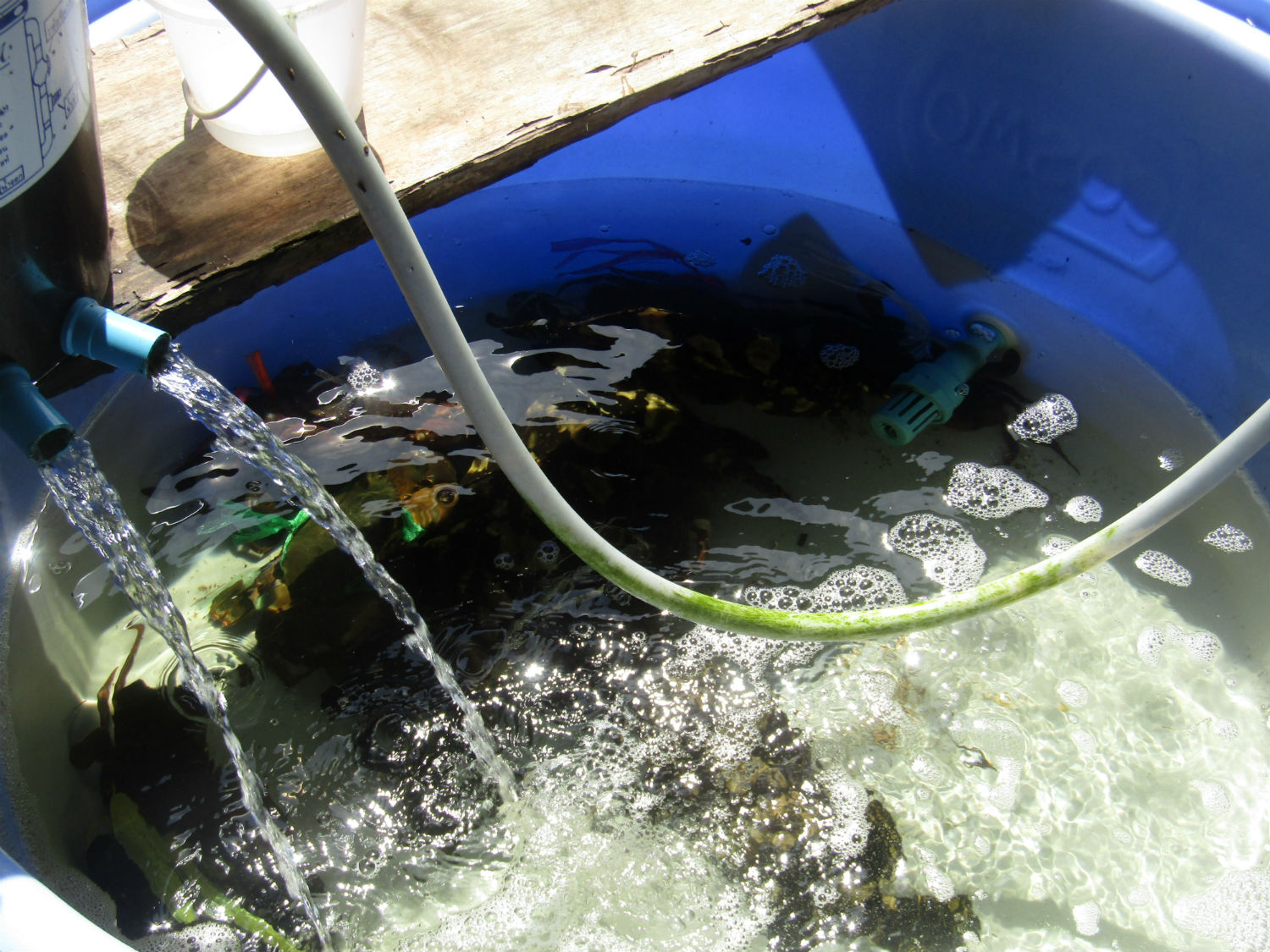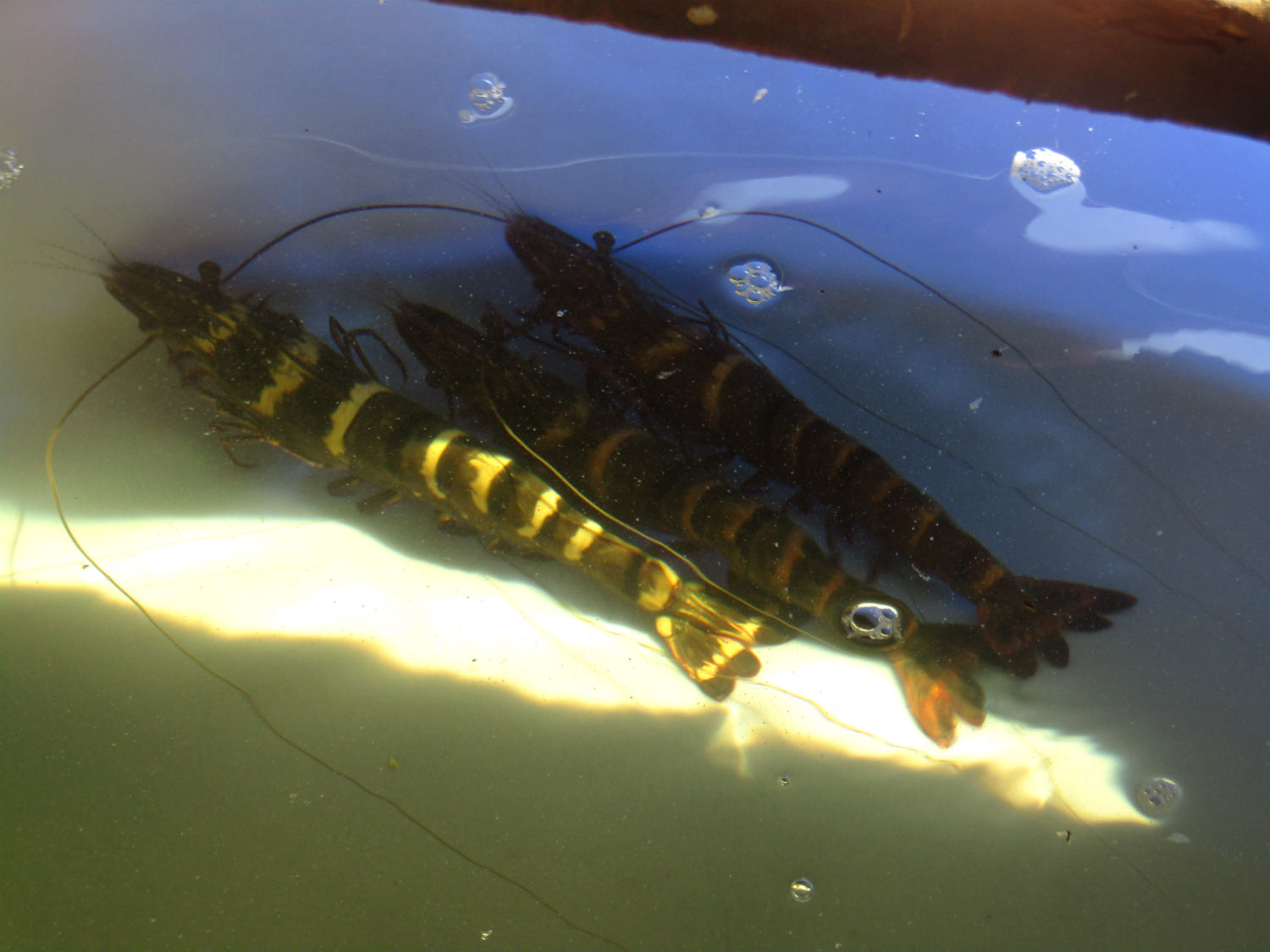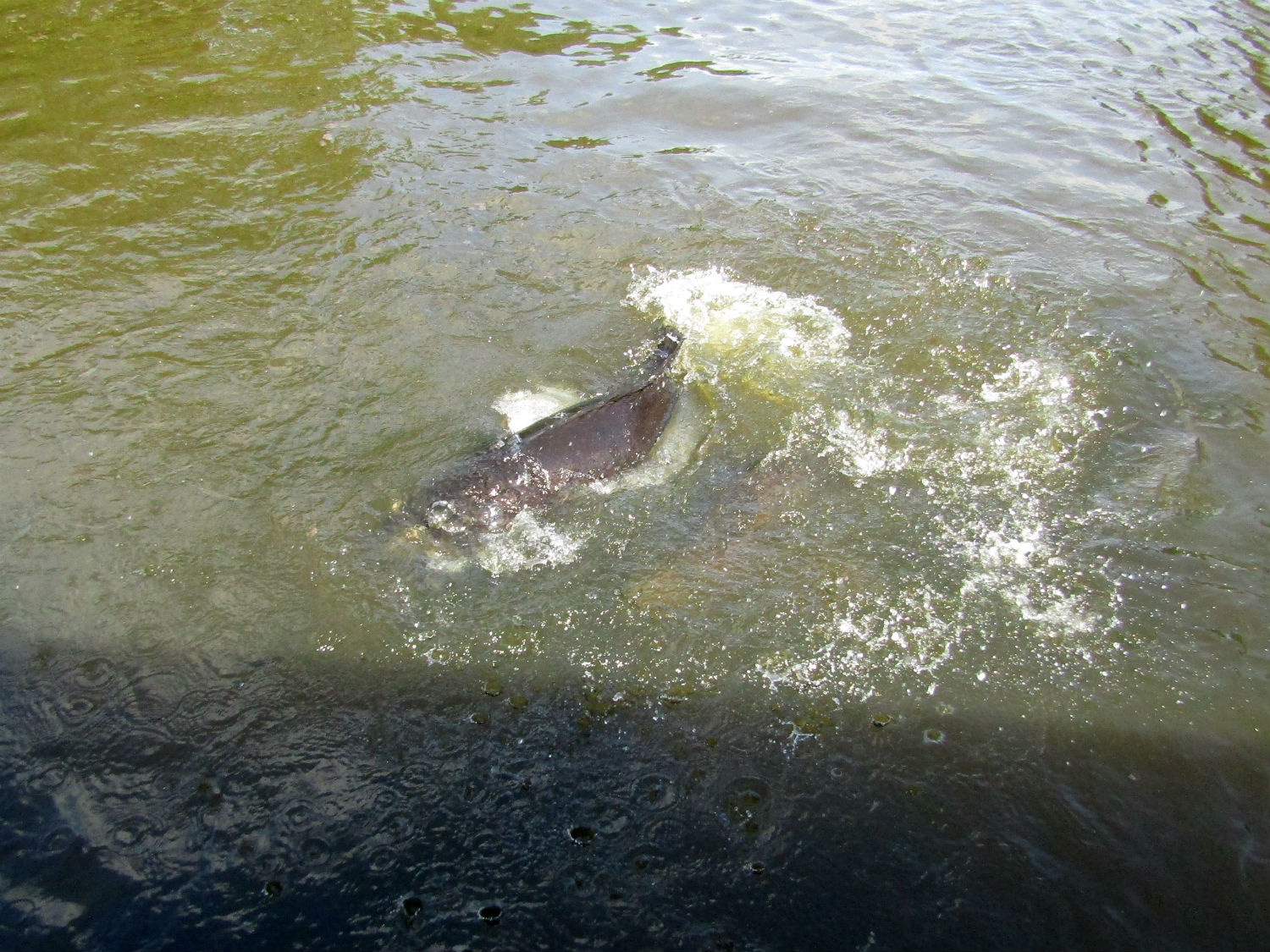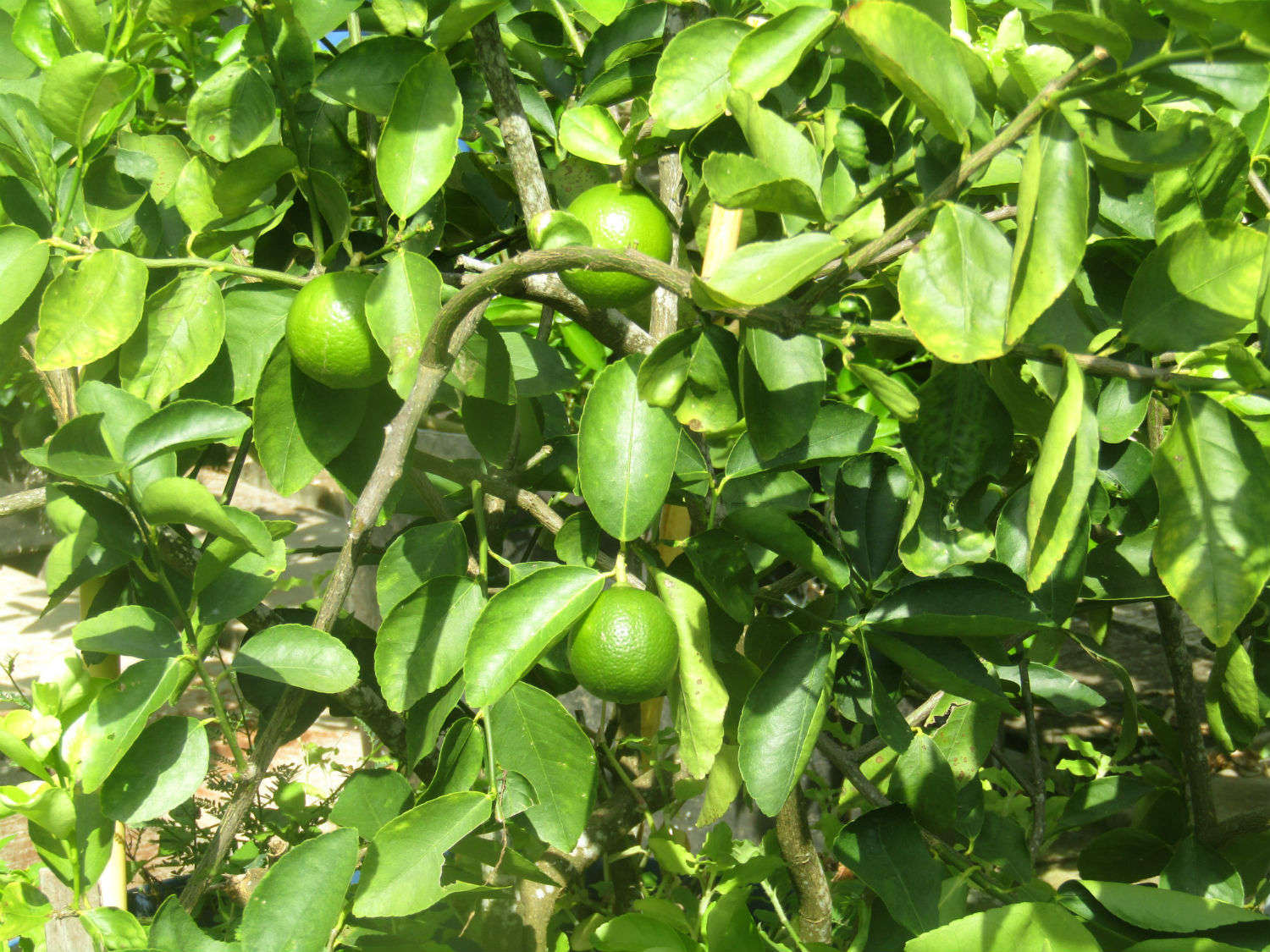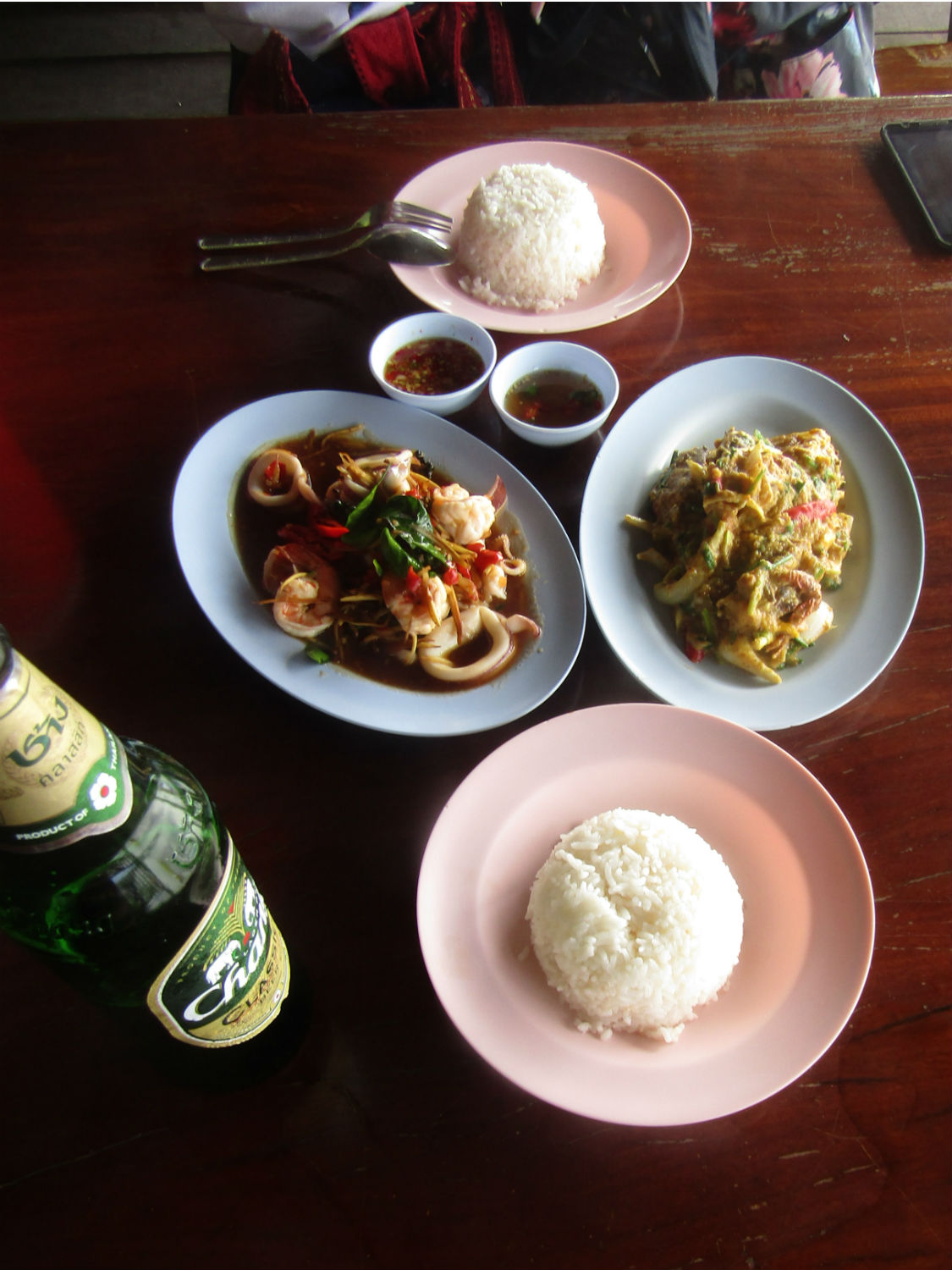 Pu Nim Restaurant, Wan Yao Estuary, Khlung District, Chanthaburi Province


Pu or Boo…….. Arriving at the floating platform we head for the dining area and study the menu. We agree on a spicy mixed seafood dish known as 'phat cha talay' (seafood with herbs) and a soft shell crab dish known as 'boo nim phat pong galee', both a special treat. I should mention now that I'm initially slow with translating the name of this restaurant since I've been used to seeing the Thai word for crab as 'boo'. Pu, I thought was a mountain in Lanna (northern Thai) but that can't be right since 'nim' I do understand as the word for 'soft'. Well 'pu' seems to be the word for 'crab' and that is on the menu and creating the name of this restaurant. So I've learnt something immediately that there is such a thing as soft shelled crab. When the dish arrives, I can confirm that is as it says on the tin; the crab is perfectly edible, shell and all. This must be a hybrid, a speciality of this region. The two dishes we order are a real hit and a beer inexpensive. The total of 500 baht is most reasonable especially with the boat trip here paid for by the hosts.
Monster fish…….. Apart from gazing out over the mangrove from Pu Nim Restaurant, there's another attraction here. For 20 baht you can feed the fish. When we are offered a bucket of sardines, I just know these are not your ordinary fish. Well it's feeding time for monsters: Giant carp that originated from Taiwan and when they party they really cause a splash.
Rayong…….. With this excursion using up a good part of the afternoon it's time to move on and having driven my stint, I've disqualified myself from driving the next leg. It's up to Katoon now to take us to our overnight stop and there seems to be the perfect place for that in an area very familiar to me. I direct Katoon into Rayong province and at Kleang turn once again towards the ocean keeping the theme of the last few days alive. It's now coming up to 6pm.
Haad Mae Phim…….. Haad Mae Phim is a popular beach location. Once almost deserted, it now has a good selection of accommodation particularly at the eastern end. The problem though is the price as we only intend it to be a stopover. The most expensive resorts are right on the beach road where the coaches from Bangkok arrive. Further along the beach to the west things are quieter and if we move away from the beach road a little, accommodation should be more reasonable.
Ava Resort…….. Ava Resort is located about 150 metres from the beach road, is quiet, modern and cheaper, less than what I thought I might have to spend. The downside is that it's bit on the small side and yet again, I cannot connect to a router. However, as it's definitely the last night on this tour, I can improvise.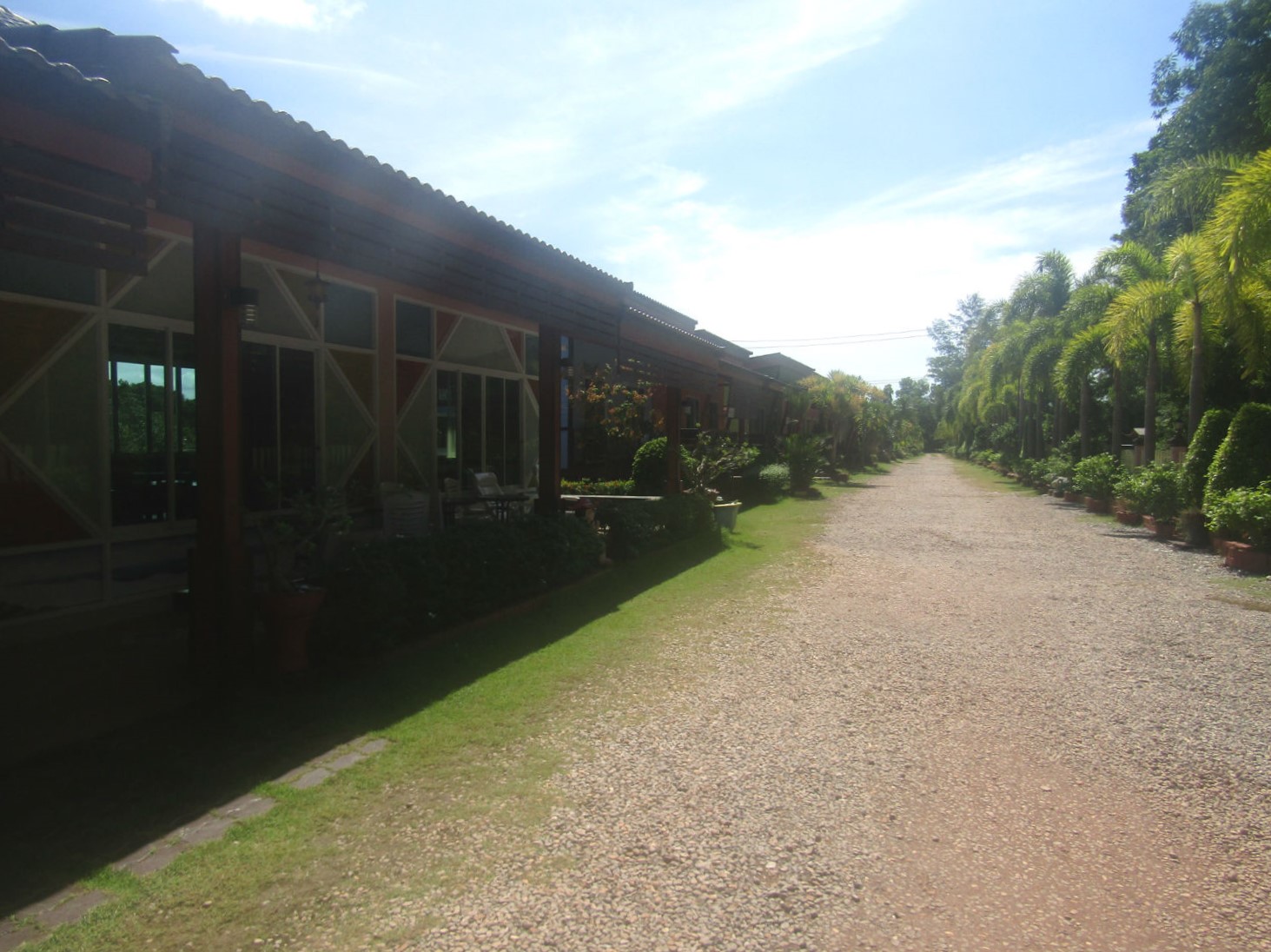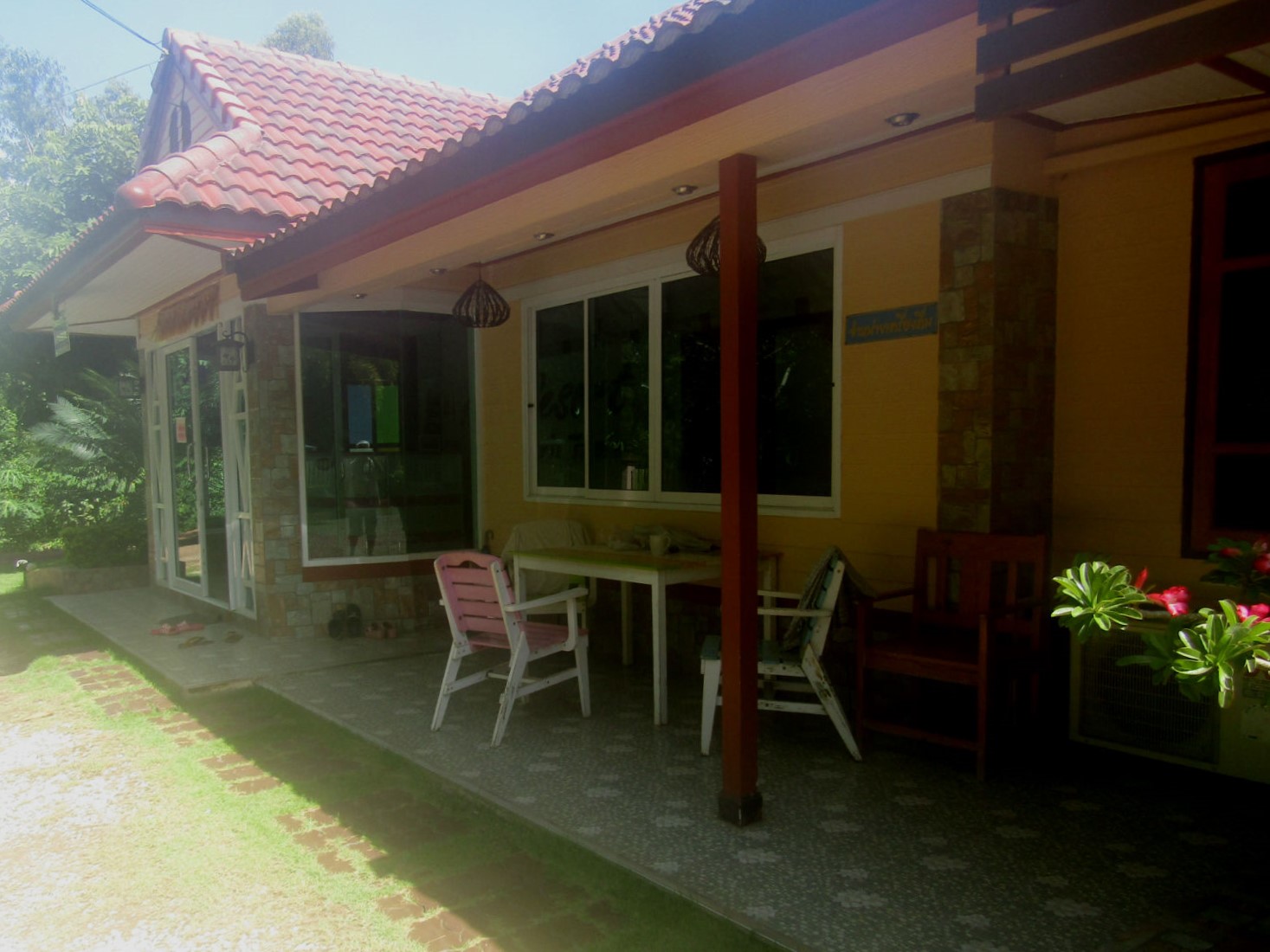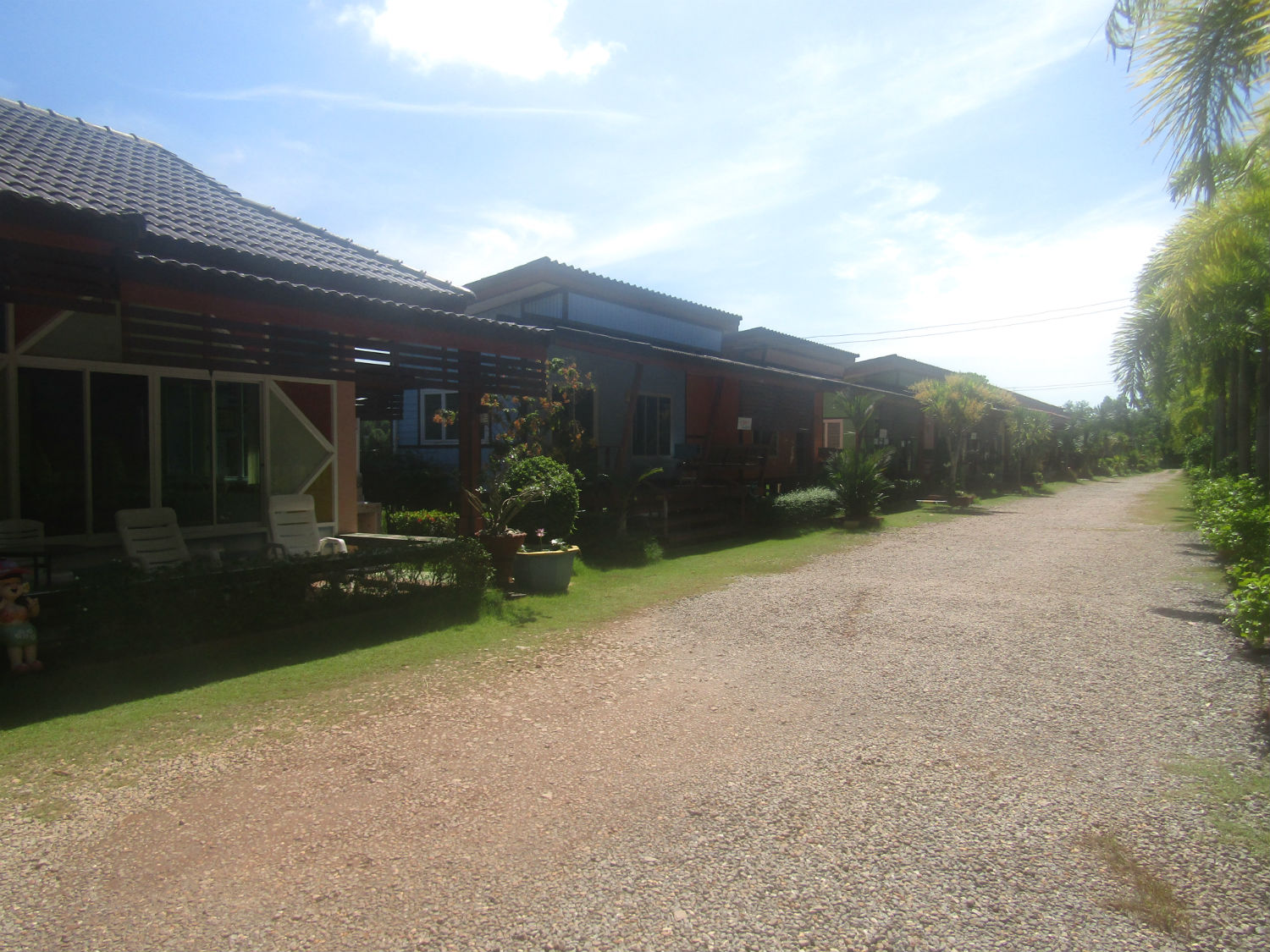 Ava Resort, Haad Mae Phim, Klaeng District, Rayong Province


Heading back along the strip we pick must more modest food from 7-eleven and that will do nicely for today.
Next Page.