Day 8, Monday 30 September

Eceabat Departure…….. Preparations for departure today begin with an early breakfast at 7:30am. This leaves ample time for packing and to get to a bank to change more money to last for the next few days at least. At around 10am all is set for our return to Istanbul. Our work here is done, or is it?
Akbaş Martyrs Memorial…….. Just five minutes drive up the coast is another Turkish cemetery, Akbaş Şehitliği. At this location was a hospital/medical station handling sick and wounded from the battlefield so the burials here are for those Turkish soldiers who did not survive treatment.
The onsite information explains that during the Dardanelles Battle, the first medical aid to Turkish soldiers who were wounded during the flighting and whose treatment was simple and short had been carried out in the immediate dressing stations composed of medical companies on the front as well as the temporary aid posts. The wounded, whose treatment on the front was not possible or likely to take time were transferred, after the basic treatment, to transportation hospitals at Ağadere and Akbaş wharfs by horses or on foot carts.
Akbaş was a very important hospital complex. It had different units with various functions such as facilities for intensive care and for treatment of common diseases as well as a transportation unit. Therefore it was intensely active during the Dardanelles Battle. It also had teahouses run by the Hilal-i Ahmer (Red Cresent).
1,213 soldiers became martyrs in the hospitals of Akbaş. Some became martyrs during their treatment after being wounded on the battlefield and some became martyrs, due to various illnesses which could not be treated. Names of 459 martyrs are written on vertical stones in the memorial and the names of 754 martyrs are written on the walls on both sides in relief.
The Akbaş Martyrs Memorial was renovated by OPET and gained its present appearance within the scope of 'Respect to History Project' under the protocol executed by the Çanakkale Governorship in 2013.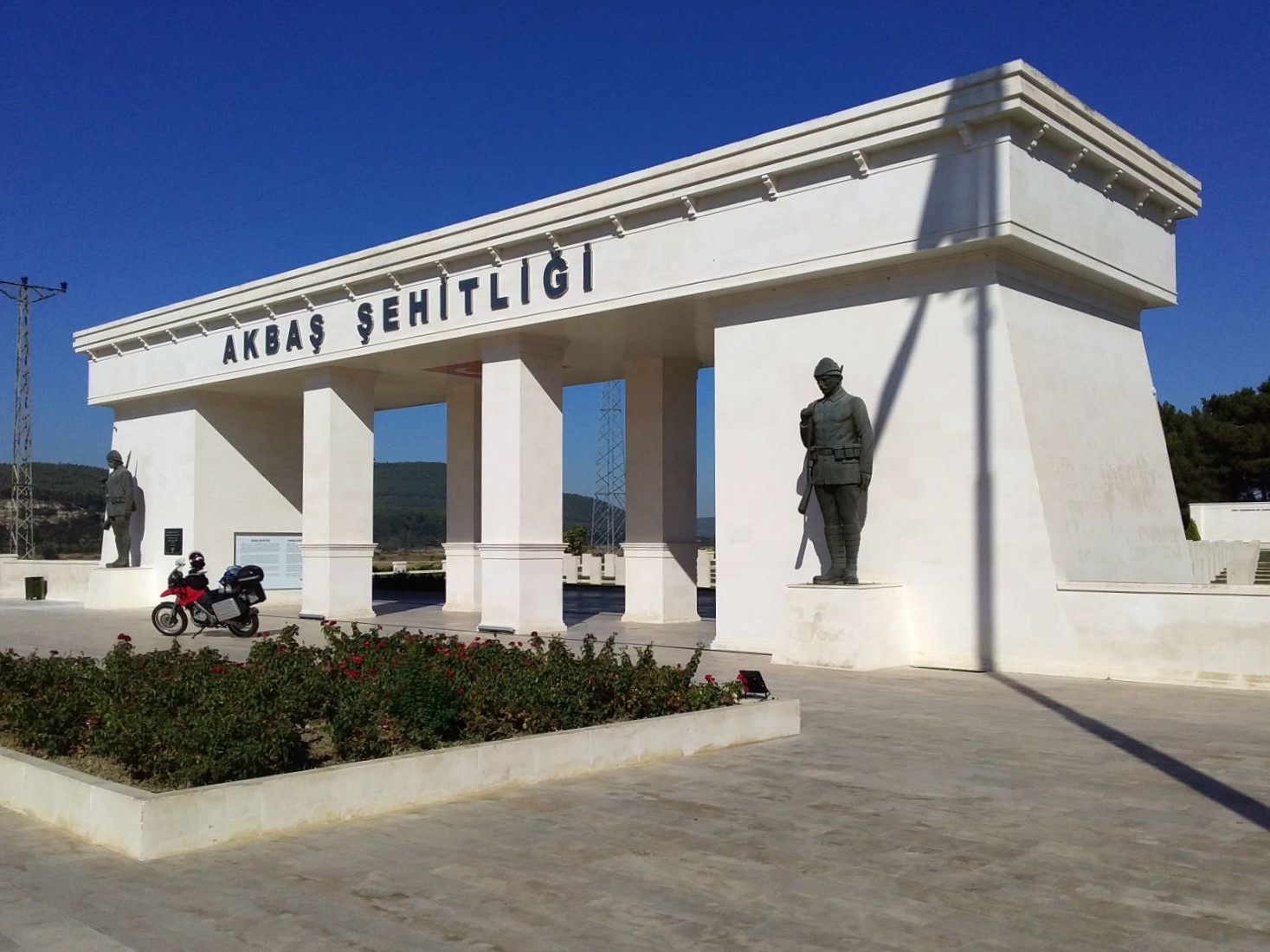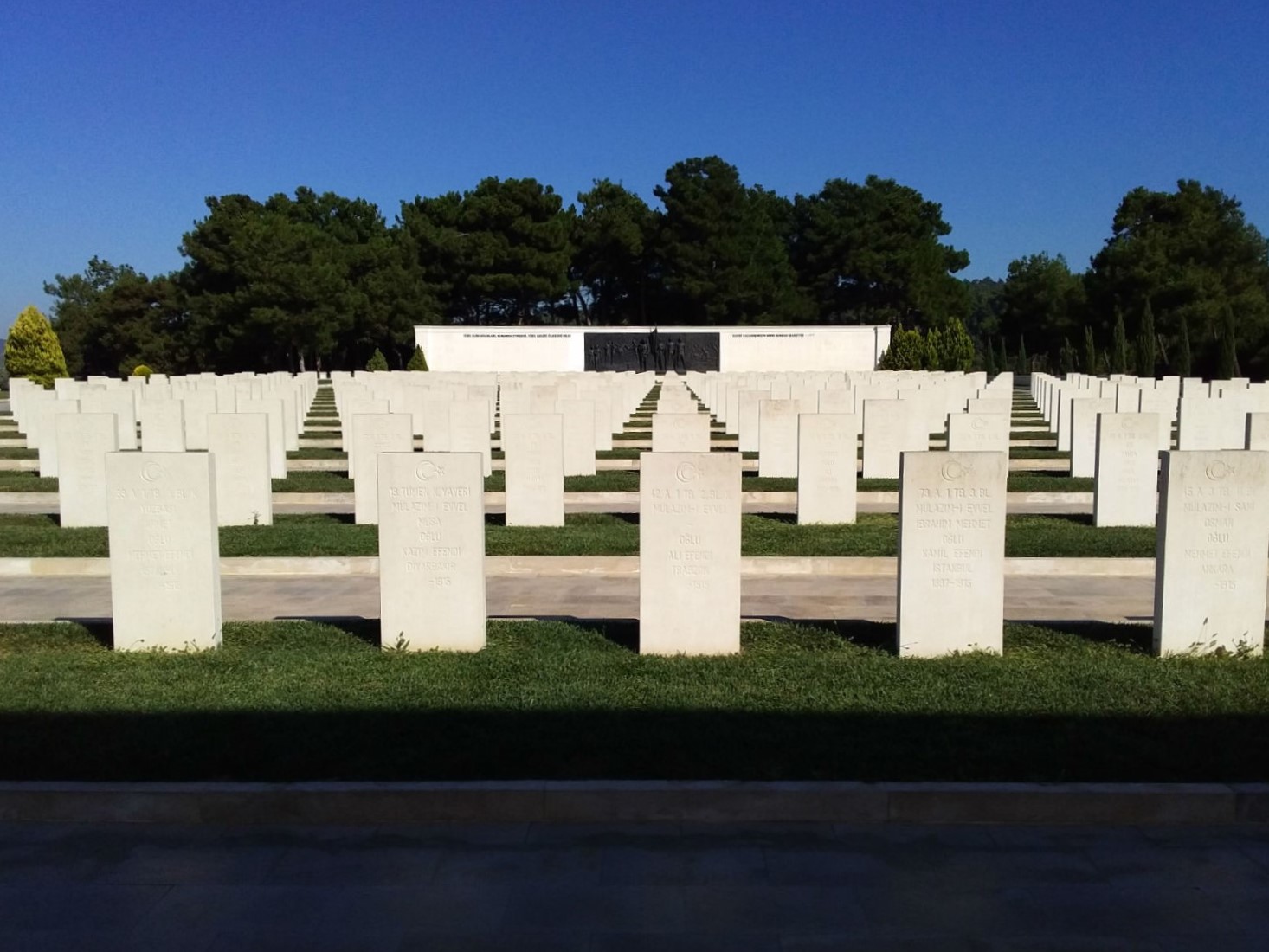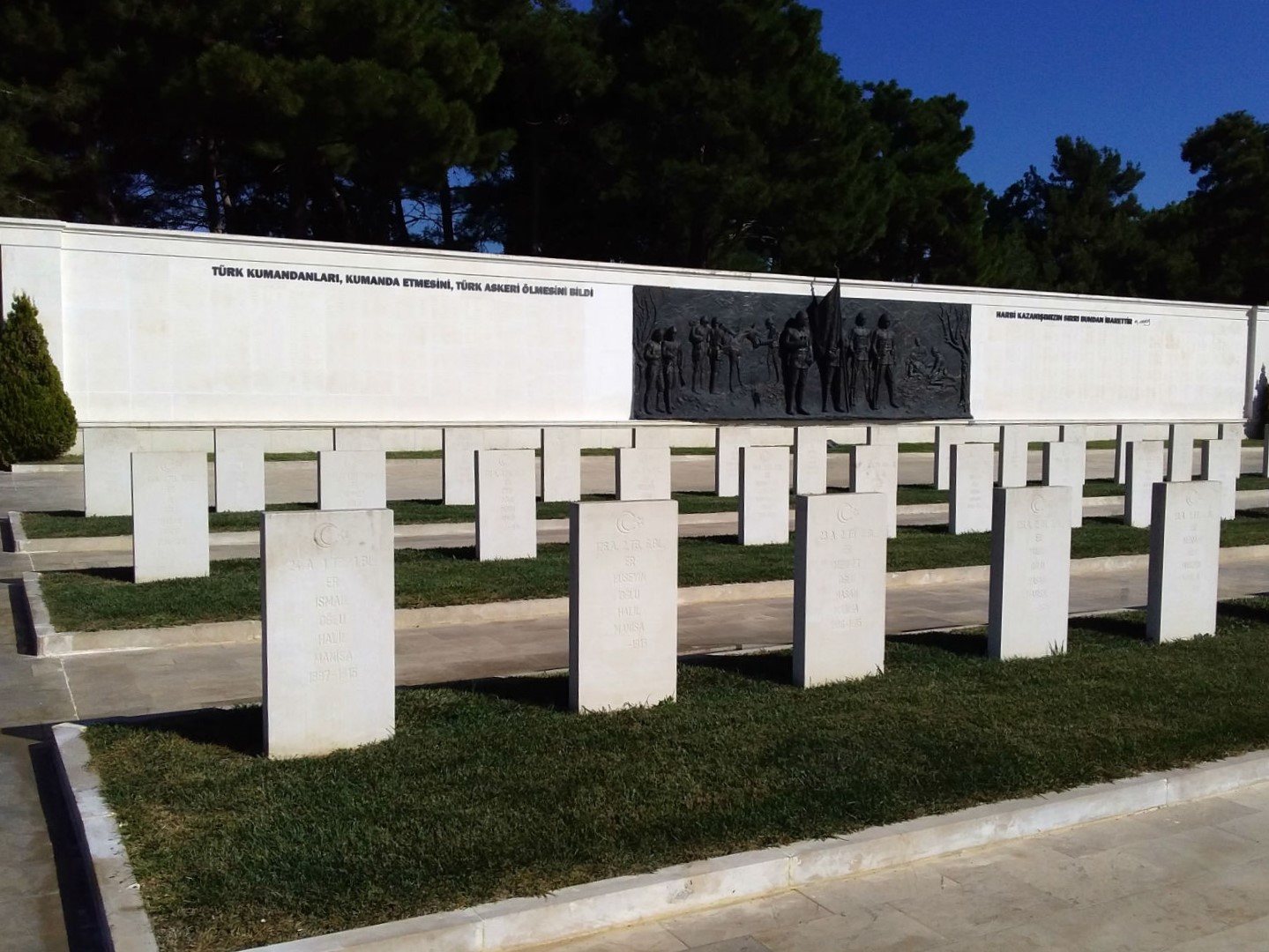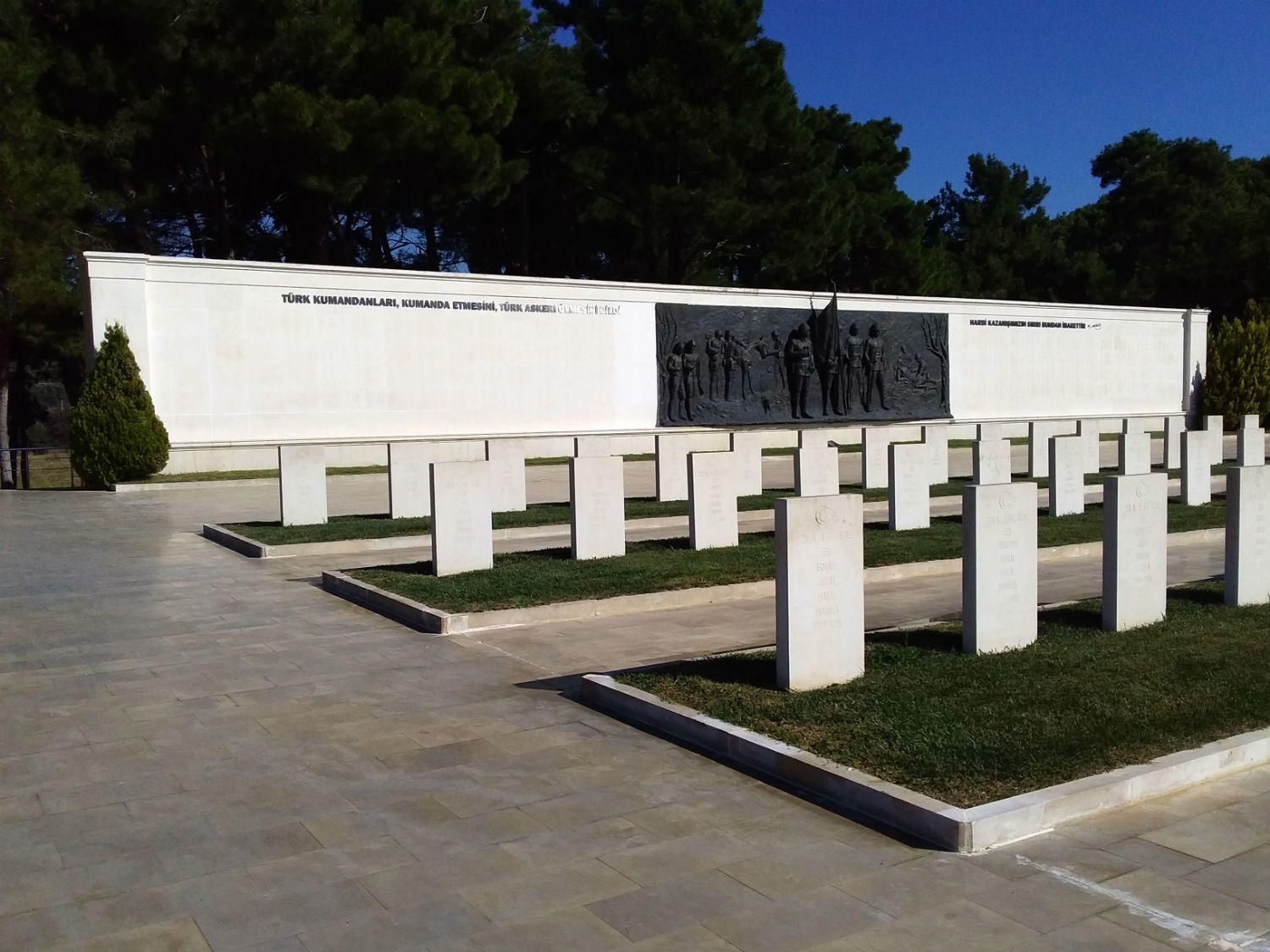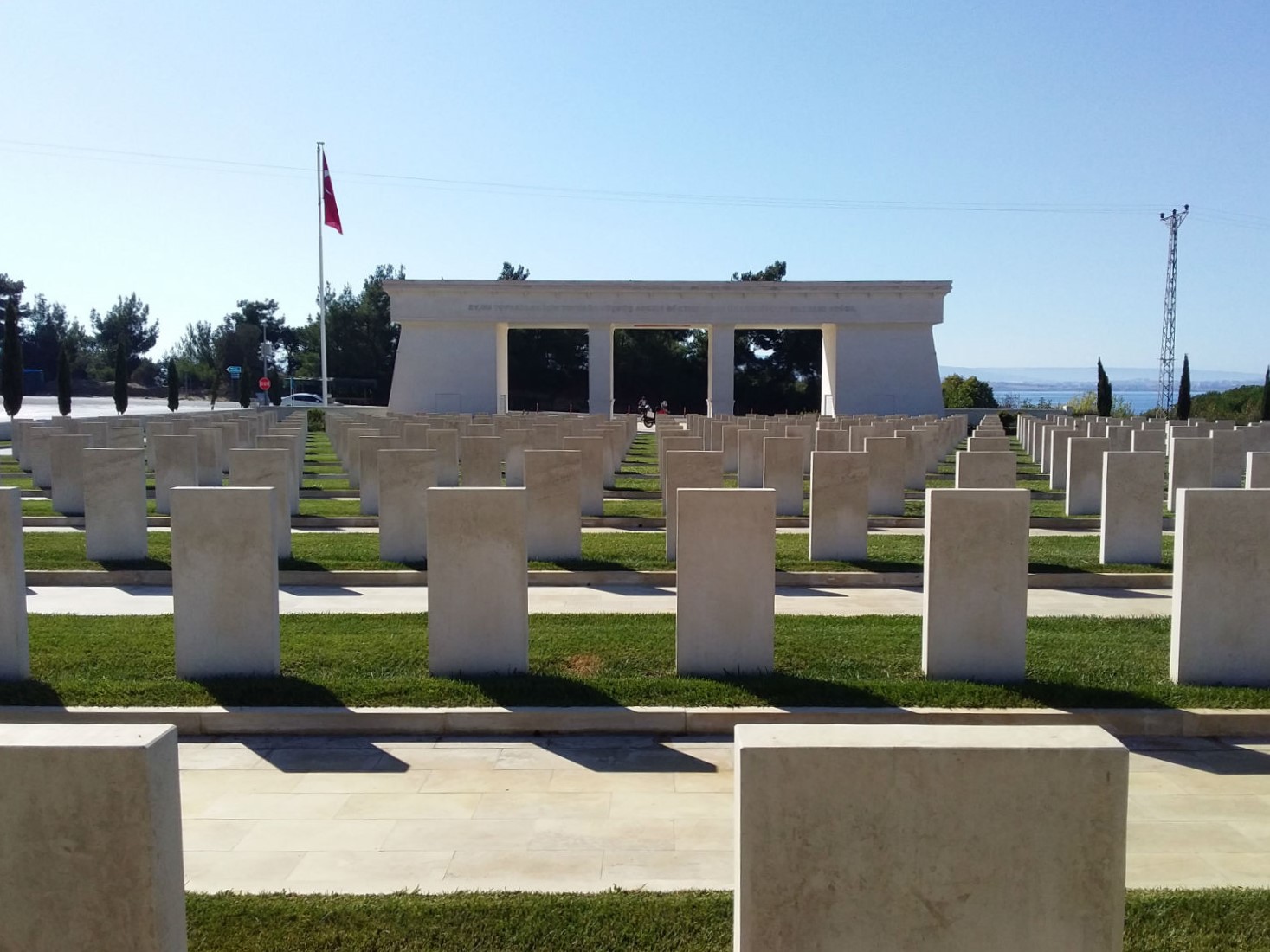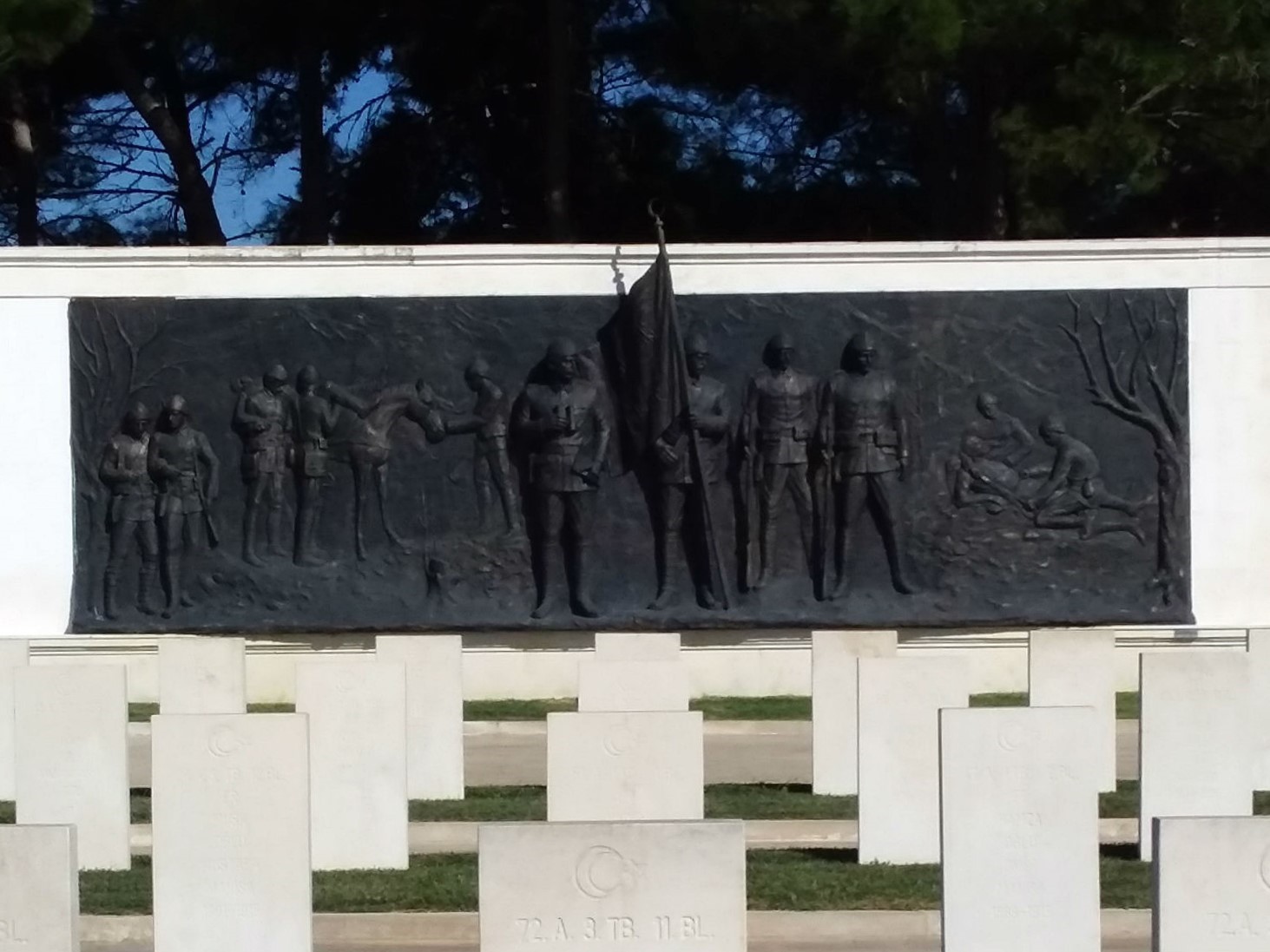 Akbaş Şehitliği (Akbas Cemetery), Eceabat District, Çanakkale Province


Back at Istanbul International Airport……..
The journey resumes which takes around four hours with just one brief rest stop. We should now arrive at our destination around 2:30pm where we will drop off the car at Istanbul International Airport. One issue is that we are low on fuel and may end up running on fumes but all is okay when we arrive. We now have to arrange the next stage, to make our way to Sultanamet in downtown Istanbul, a process that proves far from straightforward. Dave manages to figure out how to get an Istanbul Card and charge it up. I follow the same procedure seemingly but when I scan the card on the bus, the card is rejected. What? The lack of a service point is worrying and I make a payment on my bankcard. Trying to figure out what has happened will have to wait.
Trouble at Sultanamet Wooden House……..
The journey by bus IST-20, works out as 18 Turkish lira and takes more than an hour. Arriving near the blue Mosque in Sultanamet, we note no obvious form of transport to our hotel so I resort to GPS navigation. Finally getting my bearings, I realise it's just 700 m away. Arriving at Sultanamet Wooden House amidst confusion with other wooden houses, another issue arises. The owner is not expecting us and arrives more than an hour later. I then recall an email sent to me noting that there was an issue with my card payment which I thought was rectified. After checking I see the hotel has cancelled the booking. A debate continues as to what to do since the owner says he can put us up but there will be no discount on the price. Rightly or wrongly and with hindsight it proves the latter, we agree to pay the extra which puts pressure on the budget. If this isn't enough to make you cry then to add insult to injury, the room is really basic anyway and when we go out for dinner, there is no convenience or street food at all, only overpriced restaurants by the score. Over the next couple of days we will struggle unless we can find some inspiration from somewhere. We will just have to get our heads down and make the most of the couple of days at Sultanamet Wooden House.
Restless……..
For dinner, austerity starts to kick in as we eat at one of the many restaurants nearby but drinking beer or wine there is now out of reach. The best option is to use the terrace on the top level at Sultanamet Wooden House to meet these needs. It's now an early but restless night as yet again I grapple with the obstacles now put before me.
Next Page.