Day 10, Wednesday 2 October

Incredible…….. The only public area at Sultanamet Wooden House is on the third floor roof terrace, or so I thought. Yesterday I seem to have disturbed a few occupants, staff, friends or a combination of the two, at 8:30am. It's the only place I can get a decent Internet signal, a cup of coffee and a table to sit at. So this morning the door to the terrace is locked at 9 am. Finally the doors open and some dossers disperse. I would not intrude but a lack of breakfast here leaves few options.
Grand Bazaar…….. Surviving another morning, we head out with no particular destination in mind: Well there is just one. I pick up the location of the Grand Bazaar on Google map. We decide to walk in its direction, even though it's as far as I walked yesterday evening. After another hike around Istanbul's narrow streets, we arrive at the bazaar around 1pm and begin to explore. Almost at once on a positive note I find a money changer offering a good rate and decide to change all my remaining UK currency. It's now off to explore this amazing complex crammed full of arts and crafts, Turkish delights, tea and spices and other dried goods.
All the traders are eager to do business but Dave's options are now limited and mine must wait until the end of the tour. While one could spend all day in and around the bazaar we manage just one hour and take lunch near the tram station. This tram station in Beyazit Square is just two stops from Sultanamet tram stop and we embark on our first tram ride. From the tram stop I make my way back to the room for a rest as I did yesterday. Well, rest I will get plenty of shortly as the next infliction is a power cut allowing me no Internet access whatsoever. You couldn't invent it could you?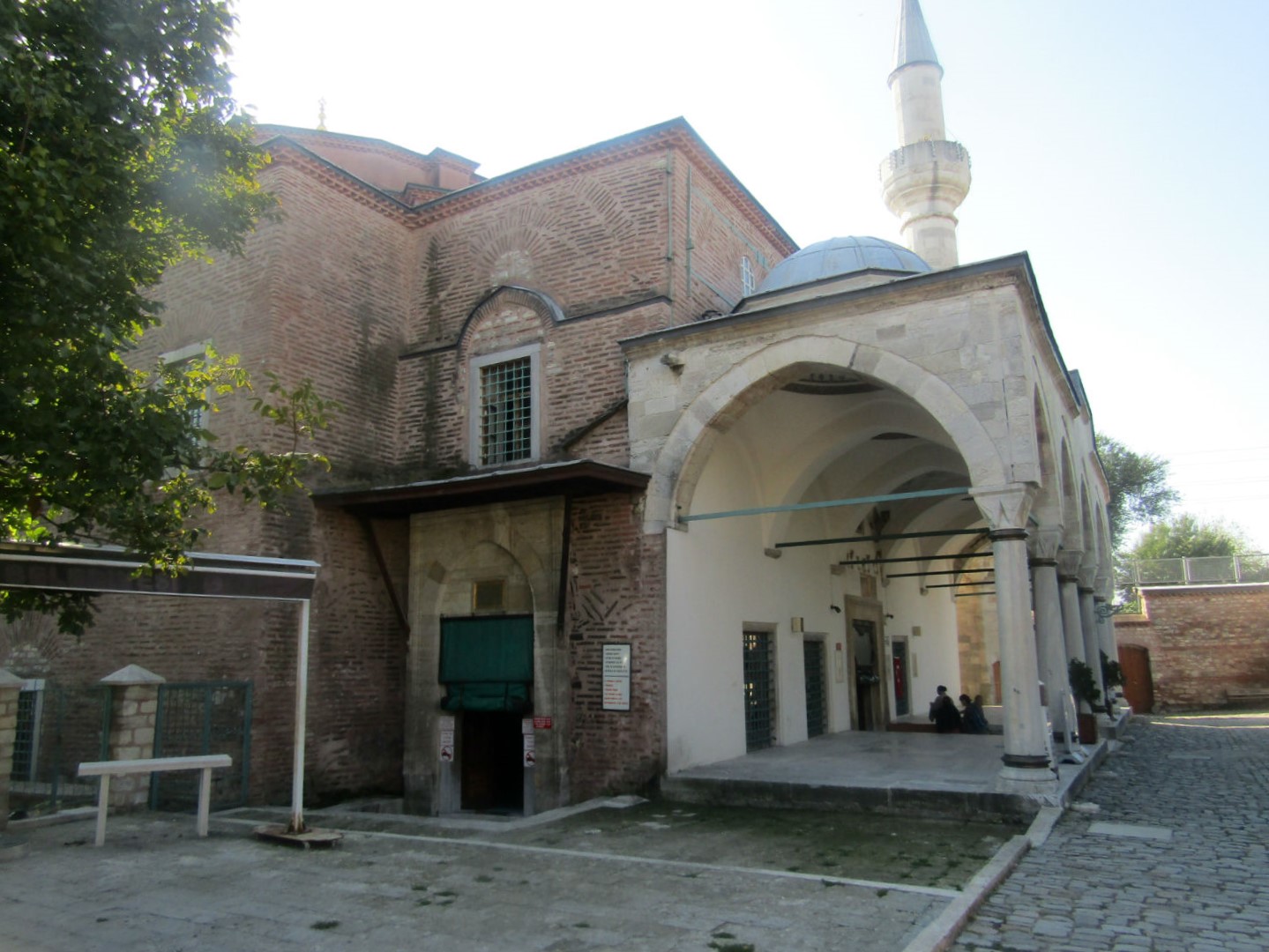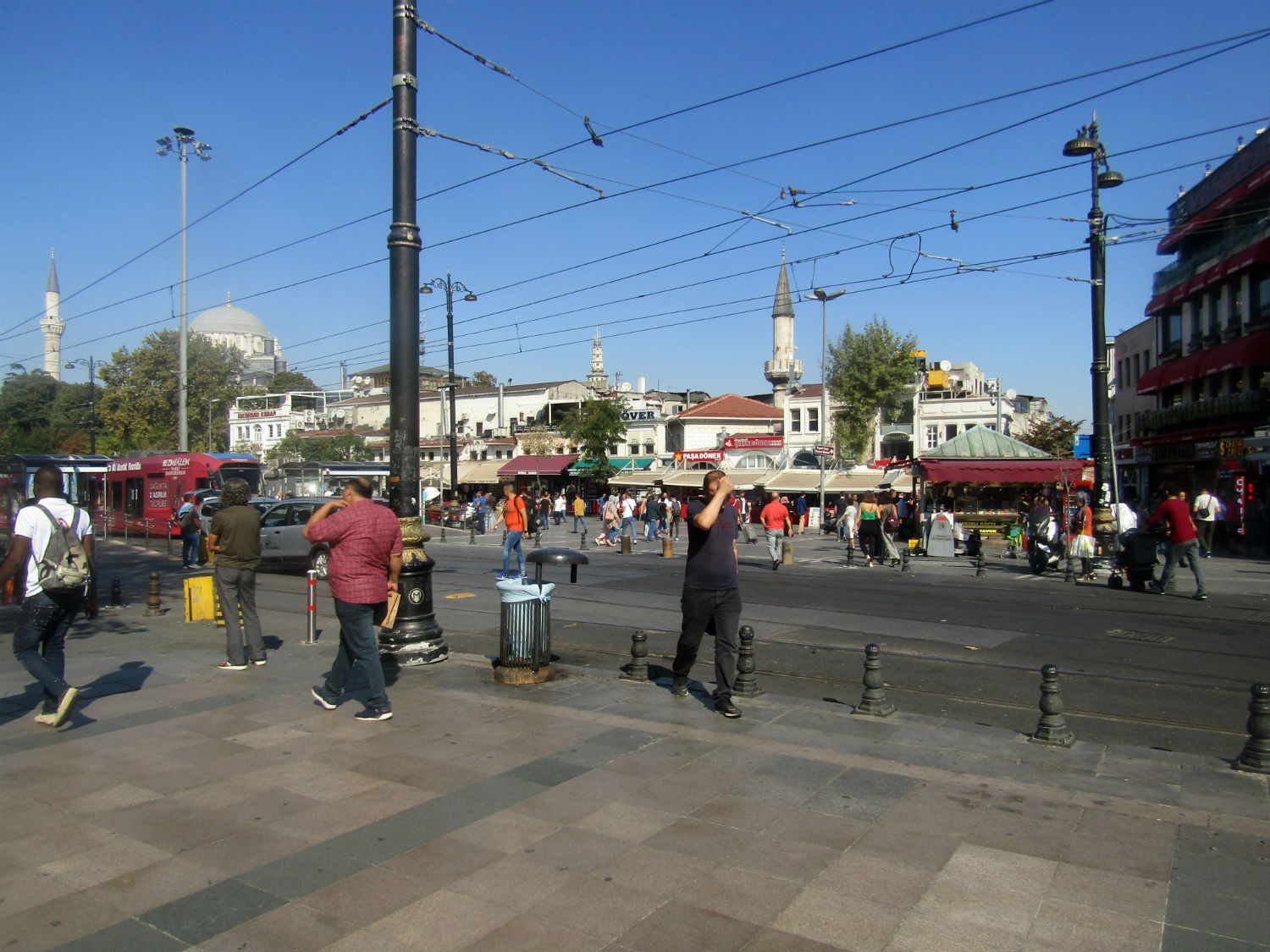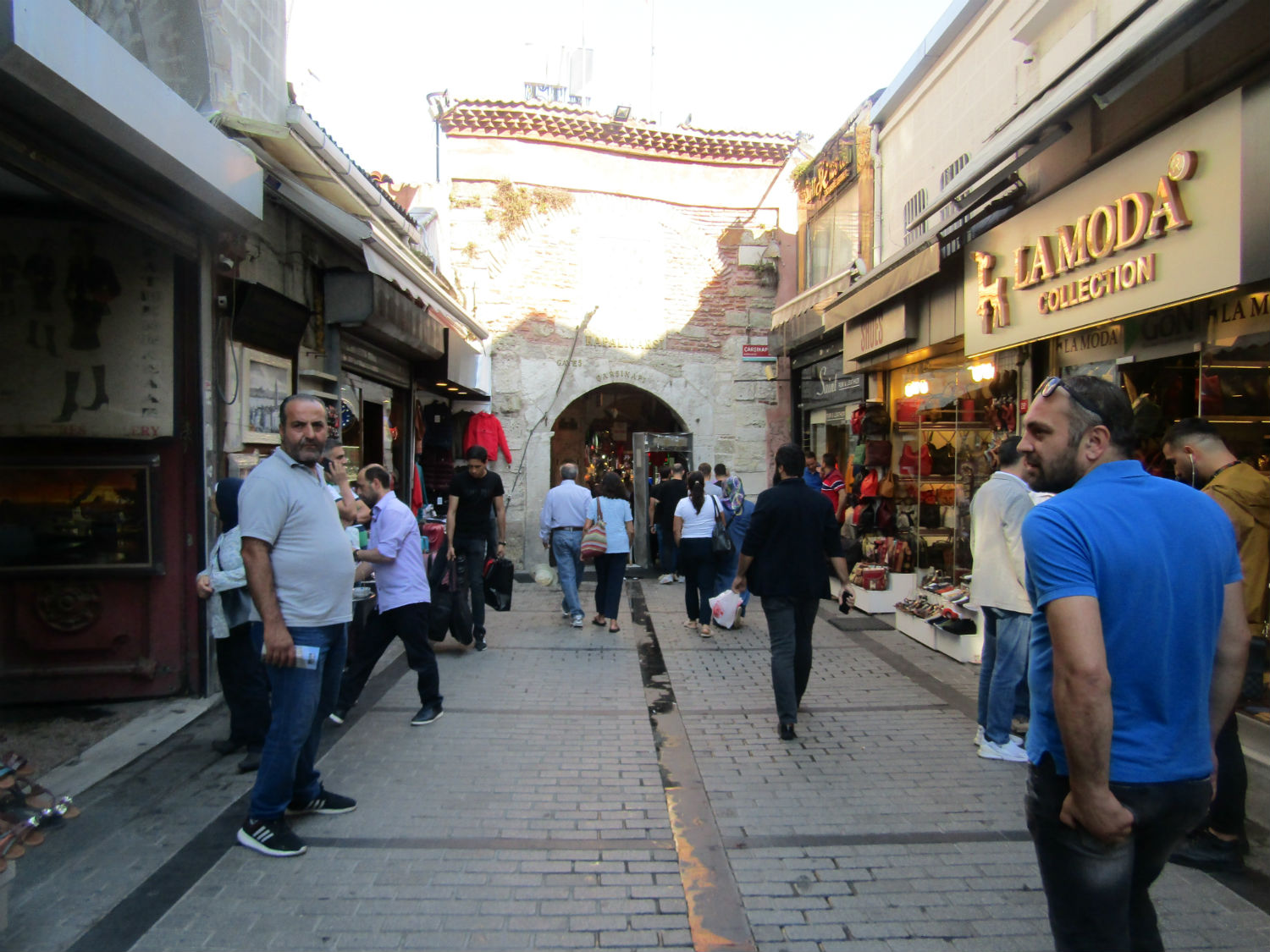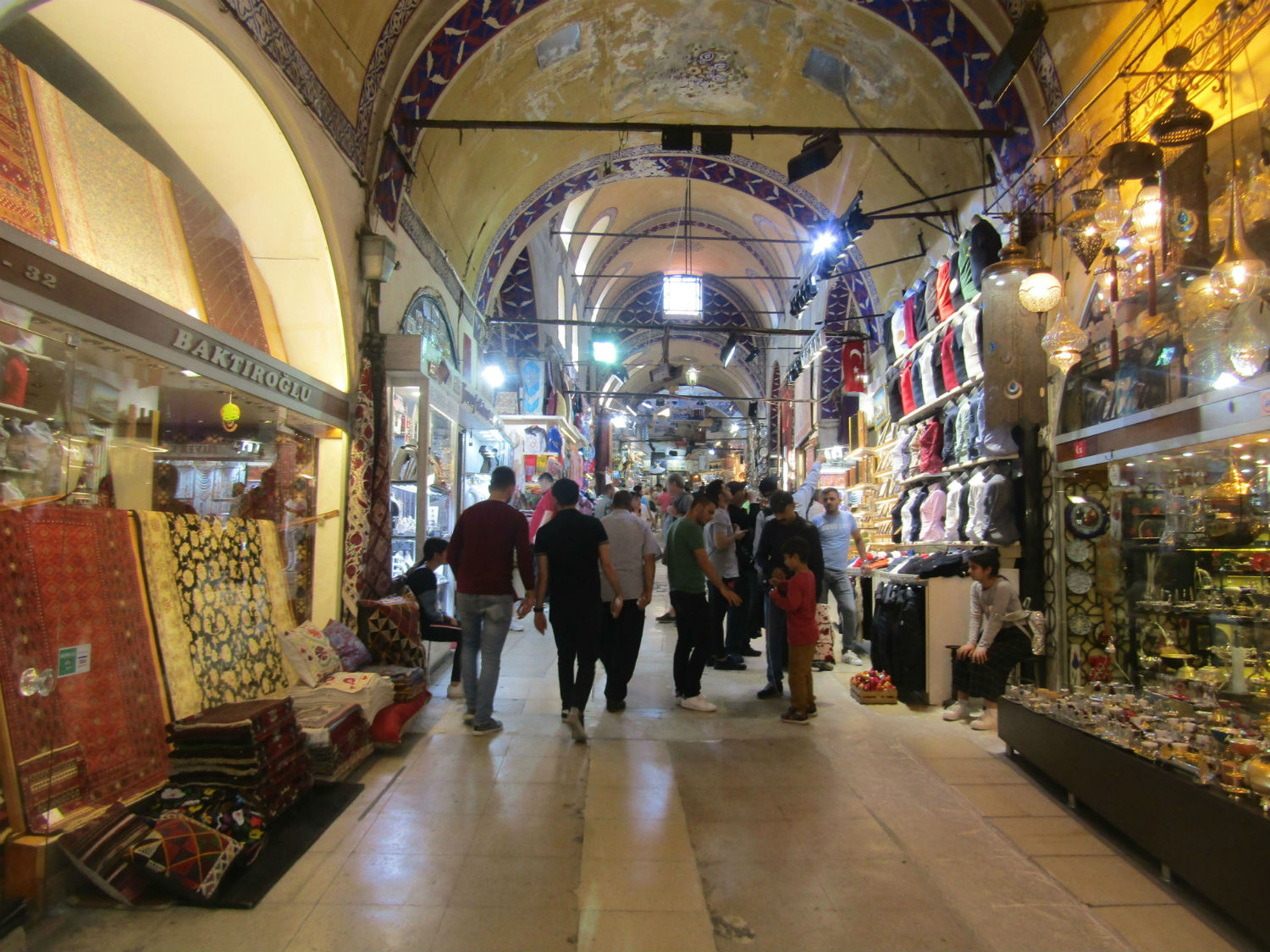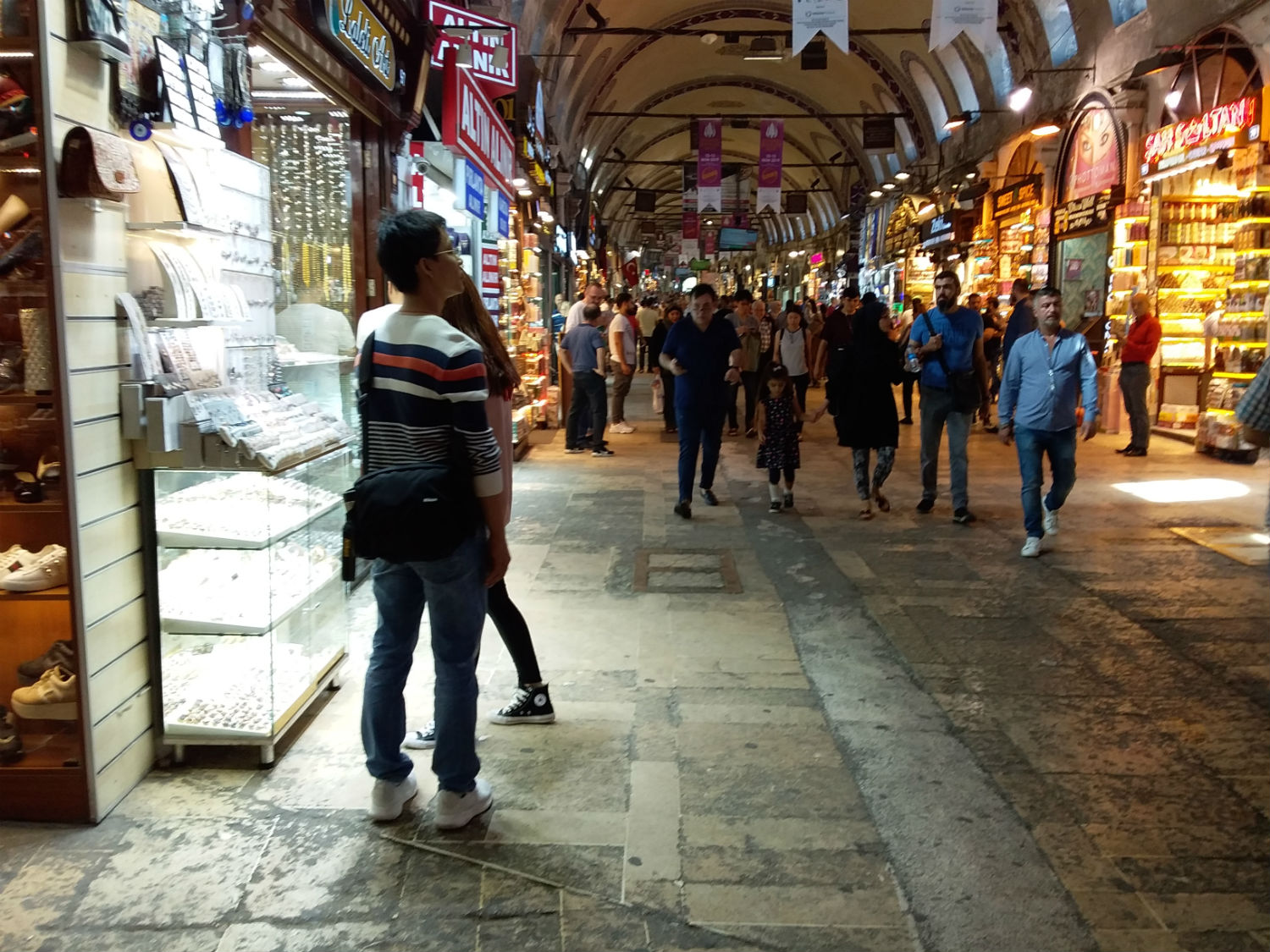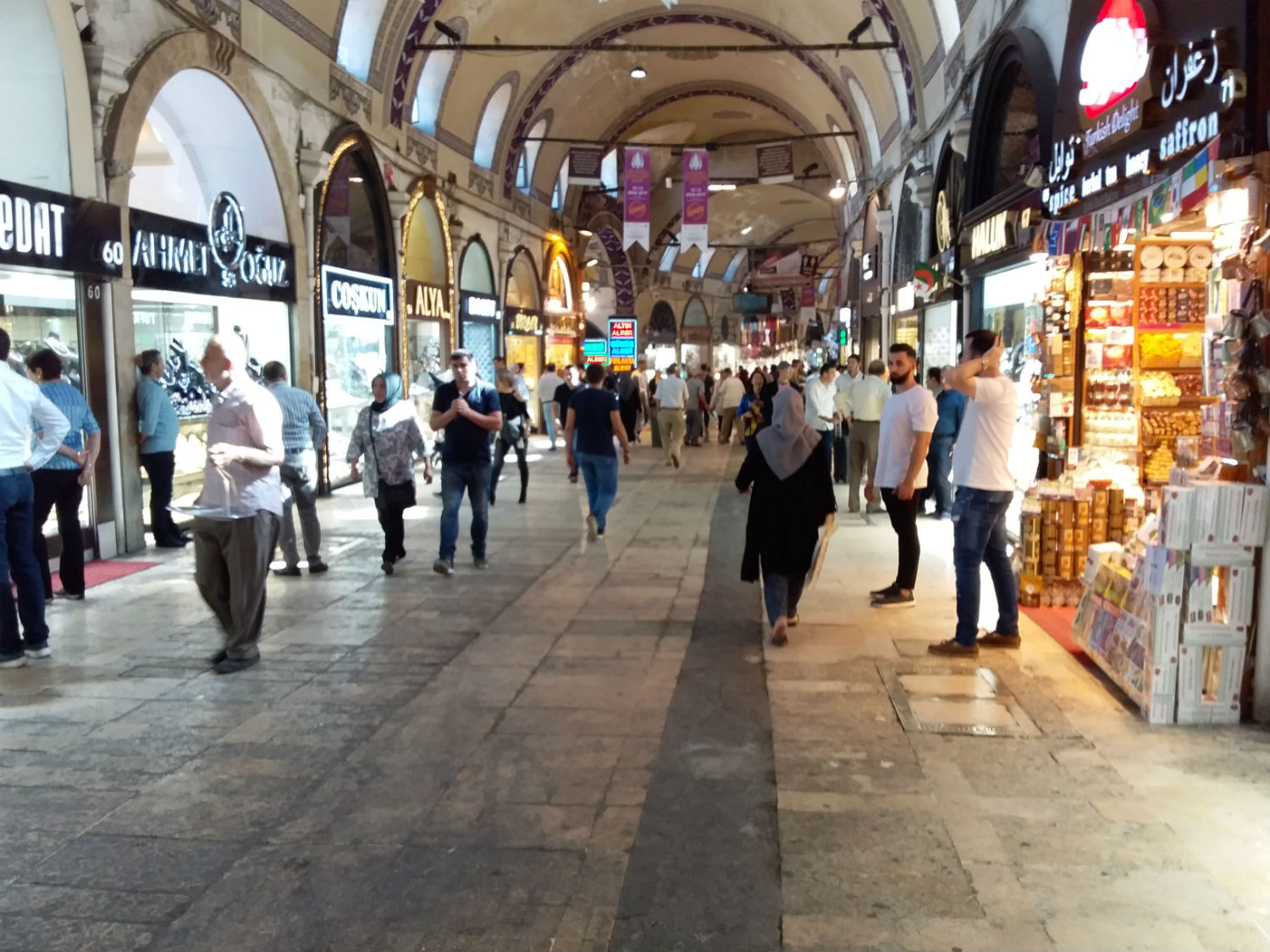 One of a number of Byzantine churches now converted to mosques in Fatih, this one built between 527 and 536 AD by Emporer Justinian I (top left),
Beyazit Square (top centre) and the Grand Bazaar, Beyazit Square, Fatih District, Intanbul


Excavations……..
Excavations of the type I wasn't expecting begin outside the front door. Getting the power back on seems like a long job to me. Just before it gets dark we head out for an evening meal and draw it out as long as we can. Fortunately when Dave returns to our accommodation to check, the lights are back on and the hole filled in. Returning to my room, I can only reflect on what an ordeal it's been for the last couple of days. Perhaps a grin starts to appear when I realise I will be leaving Sultanamet Wooden House tomorrow.
Day 11, Wednesday 3 October
Section 1 Ending……..
As I turned in early last night, I'm awake to bid farewell to Dave as he leaves for the airport at 6.15am. As he hands over his room key, departure today will close Section 1 of this Turkish tour as I try to get more sleep but this day of transition leaves me with plenty to think about. At this point, it's right to pause and reflect on section 1 and come to some conclusion. Section 2 of this tour has completely different objectives with the exception perhaps of uncovering more ancient history. All I can add here now is that I believe we've achieved as much as we dared hope in our travels around Gallipoli. However, my recollections of the first night in Istanbul and here at Sultanamet Wooden House has been an embarrassment to me, as I selected the accommodation. The last couple of days had no objectives set and little was achieved leaving me to wonder why we left Eceabat. No real justice was done for Istanbul. Would that change in Section 2?
Conclusion.