Day 9, Tuesday 1 October

Objectives…….. Arriving in Istanbul we intend to spend days 9 and 10 in the city. When Dave returns to the UK on the morning of the 11th day (3 October), that will complete the first section of my Turkish tour. The two days were planned to give Dave the option to see something of the city before he returns home but for my part I have nothing planned as I will have the options in section 2 of the tour.
Now on this first full day in Istanbul the first objective is to arrange something for breakfast as there is nothing provided in Sultanamet Wooden House except for coffee and tea. Fortunately there is no shortage of small shops in the area but the options are limited. However, bread with salami and cheese or with jam should be adequate and we can go up to the roof terrace and eat it there.
Sultanamet Wooden House…….. On all my travels it's normal to add a paragraph about accommodation but I'm afraid at Sultanamet Wooden House I fear my analysis will be disrespectful. Let's just say for the moment that this accommodation is backpacker style at a ridiculous price and it's been an awful long time since I needed that. The only thing in its favour is the location which, of course, is deep in the old city now a UNESCO World Heritage site.
Orientation…….. At about 10am we trace our steps from yesterday back to the coach drop-off point beside the Blue Mosque. Dave will need to familiarise himself with this route for his return. An essential part of the stay here is to have an exit strategy for onward travel.
Sultanamet Square…….. The Blue Mosque is an important attraction in this UNESCO World Heritage site located in Sultanamet Square. It was built in 1616 and contains the founder's tomb. The Square itself contains remnants of the ancient hippodrome while a number of other historic sites are in proximity. Opposite the Blue Mosque is the Hagia Sophia Museum. It's a must see attraction but as Dave seems happy to give it a miss, I can add it for later. Close to the mosque is the Obelisk of Theodosius, an Egypian relic from the ancient past that managed to find its way here while in view is the Museum of Turkish and Islamic Arts.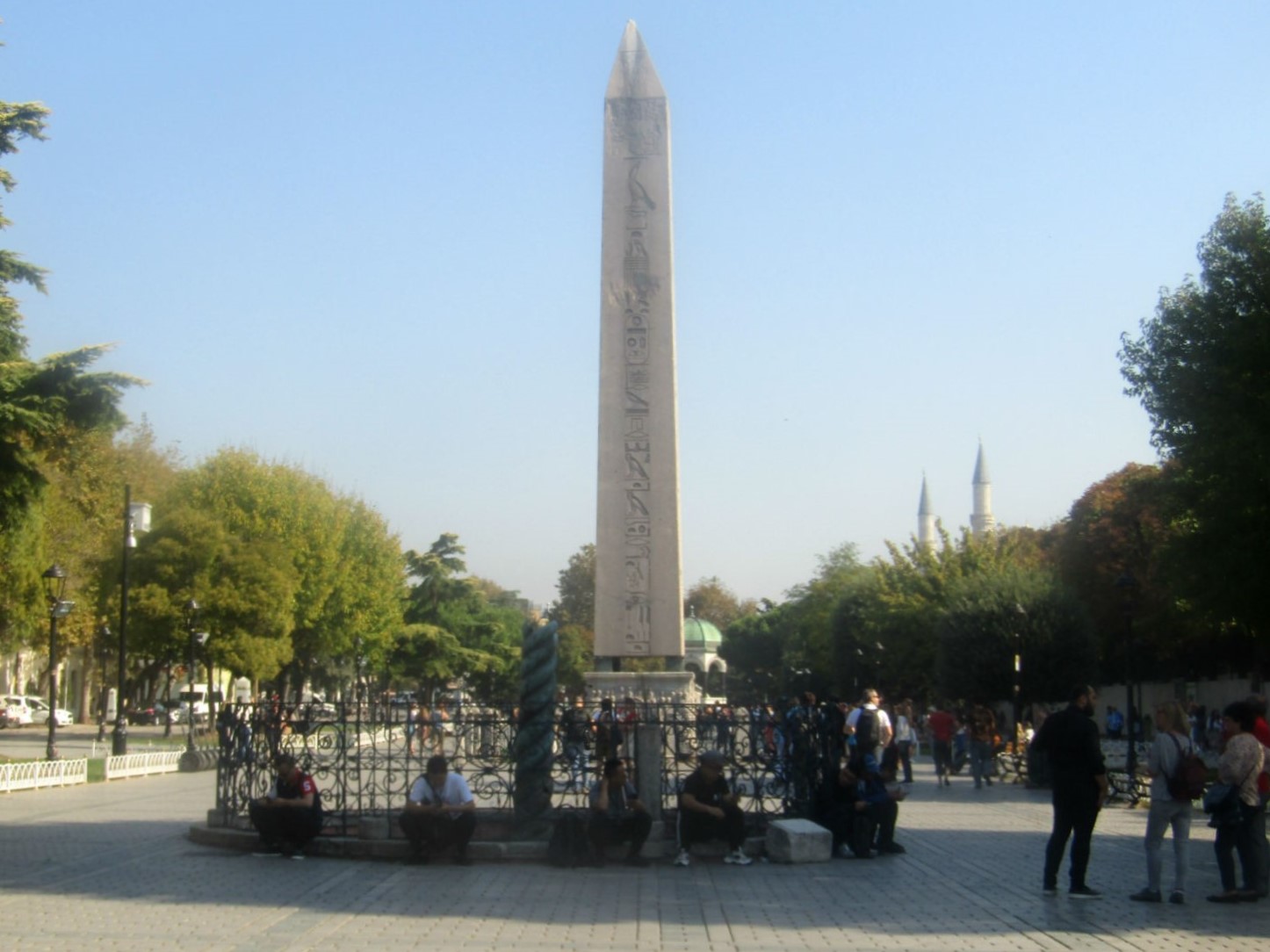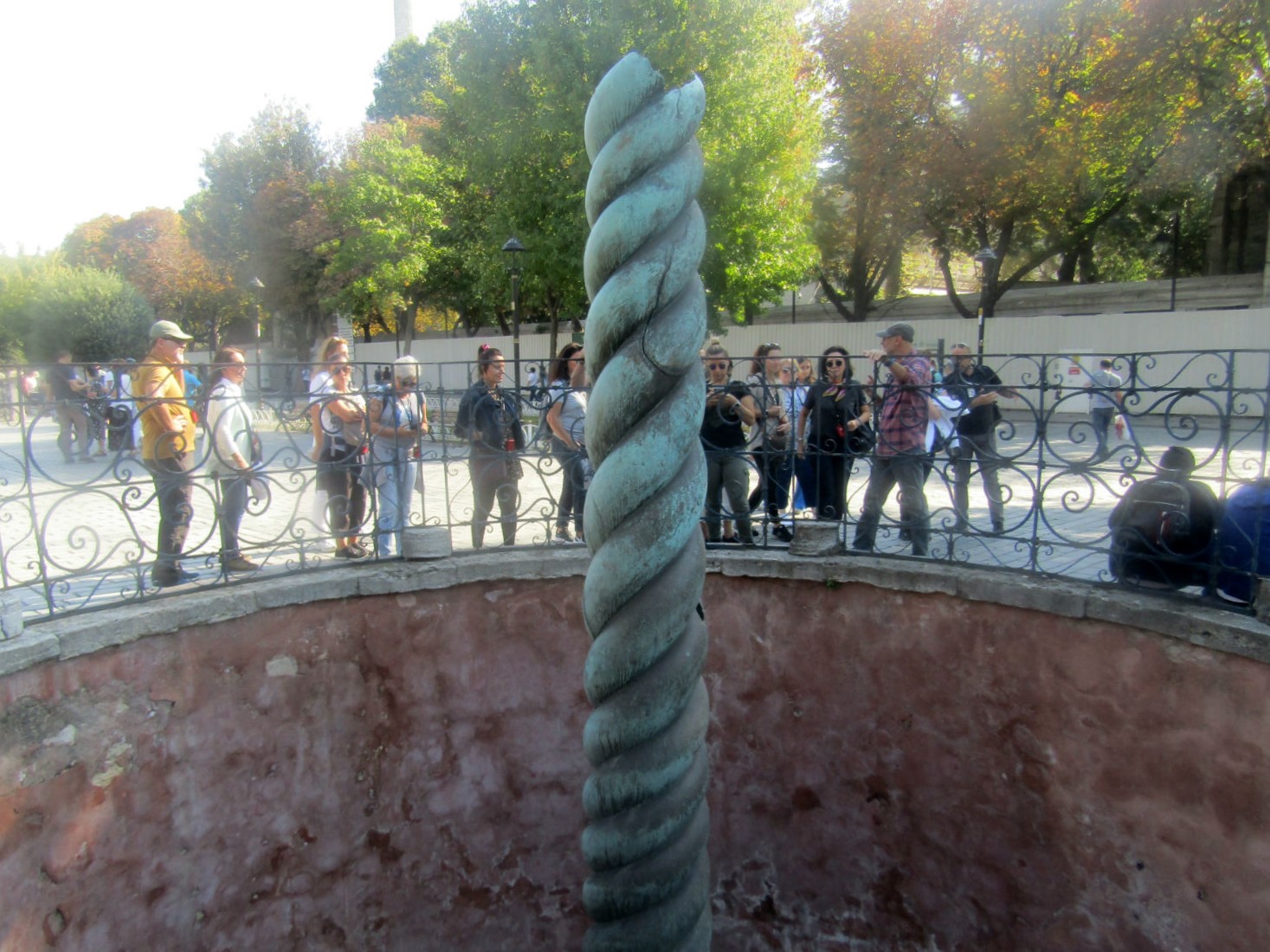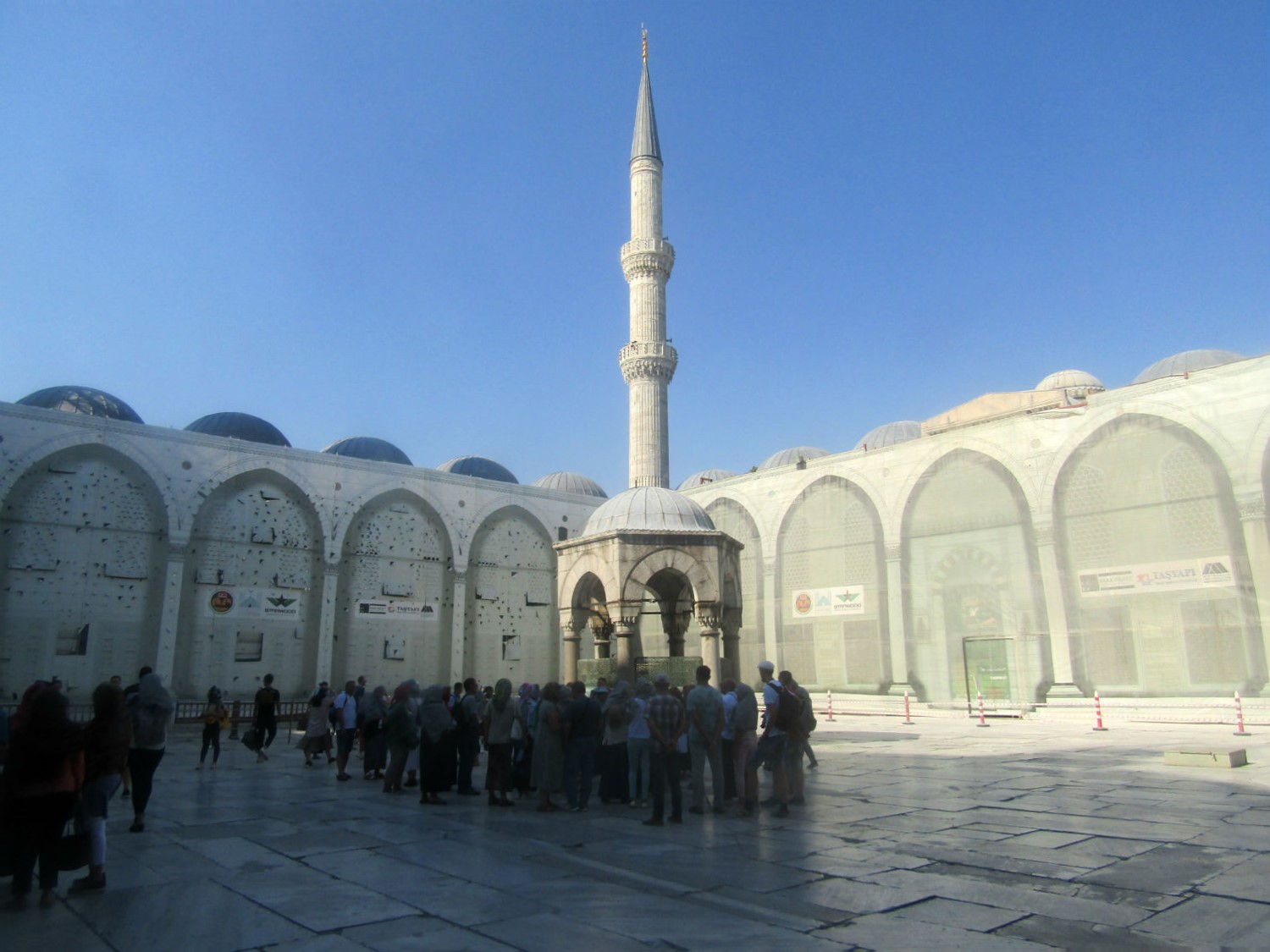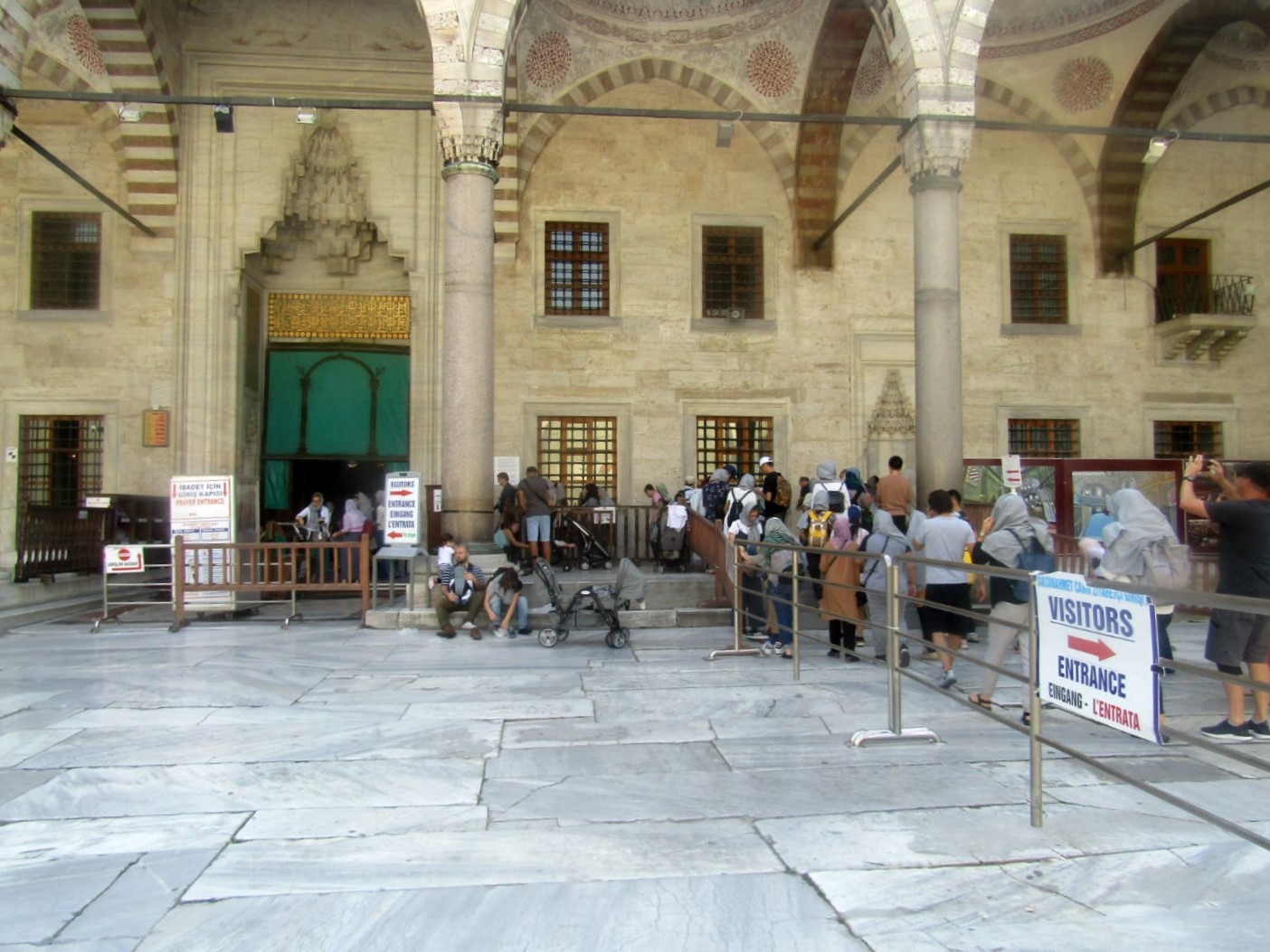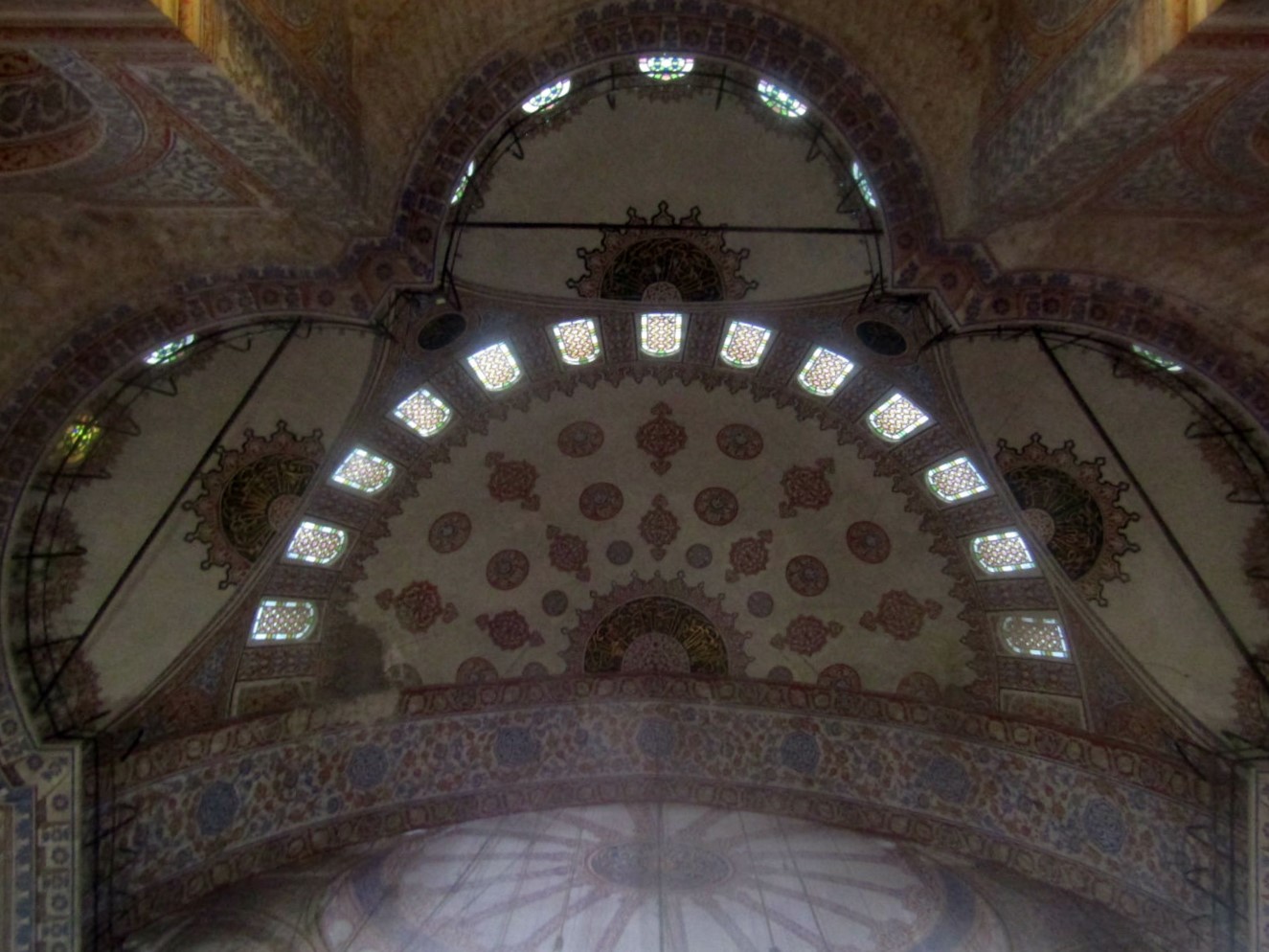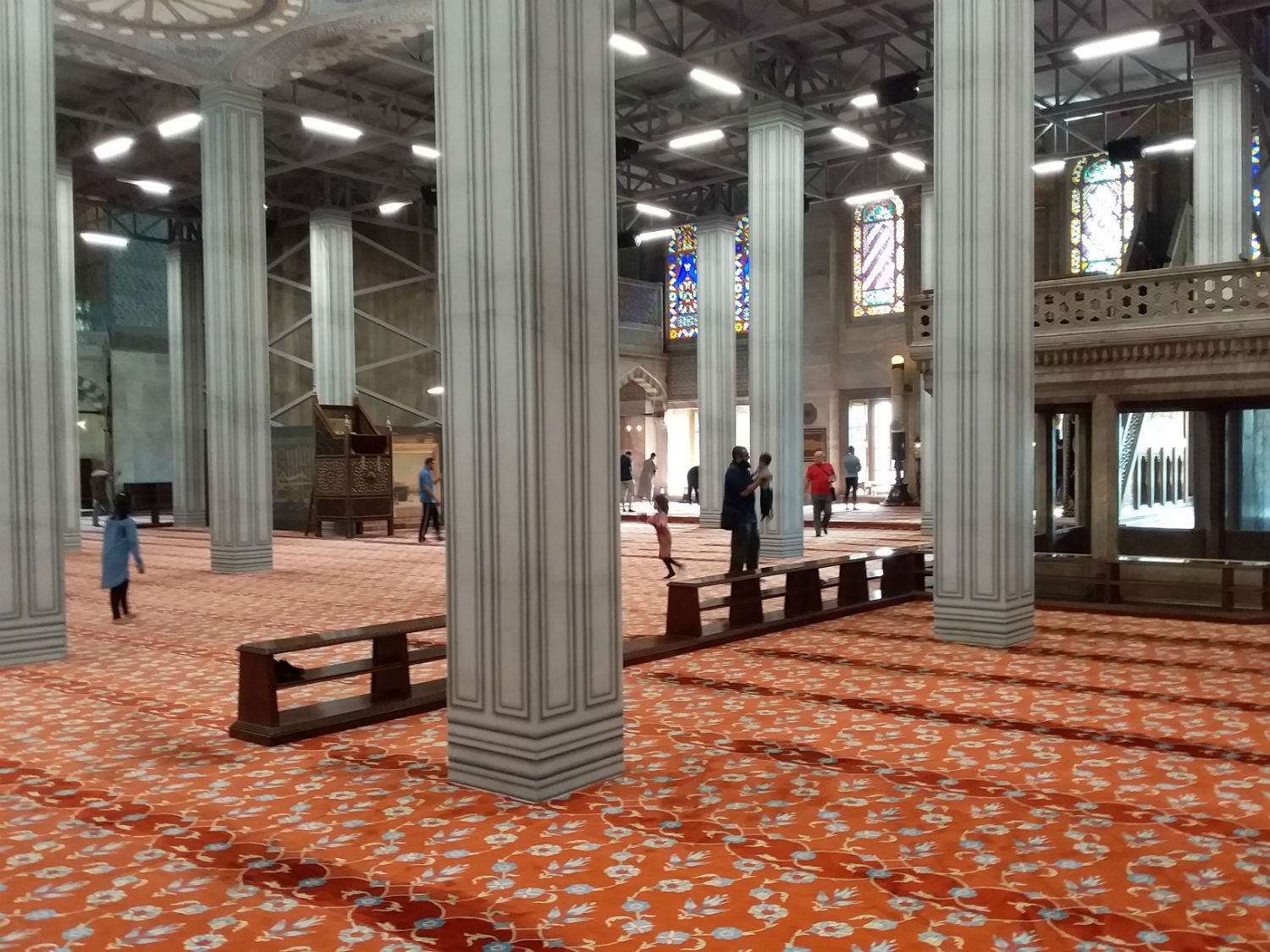 Obelisk of Theodosius (top left), Yılanlı Sütun (top centre), Blue Mosque, Sultanamet Square, Intanbul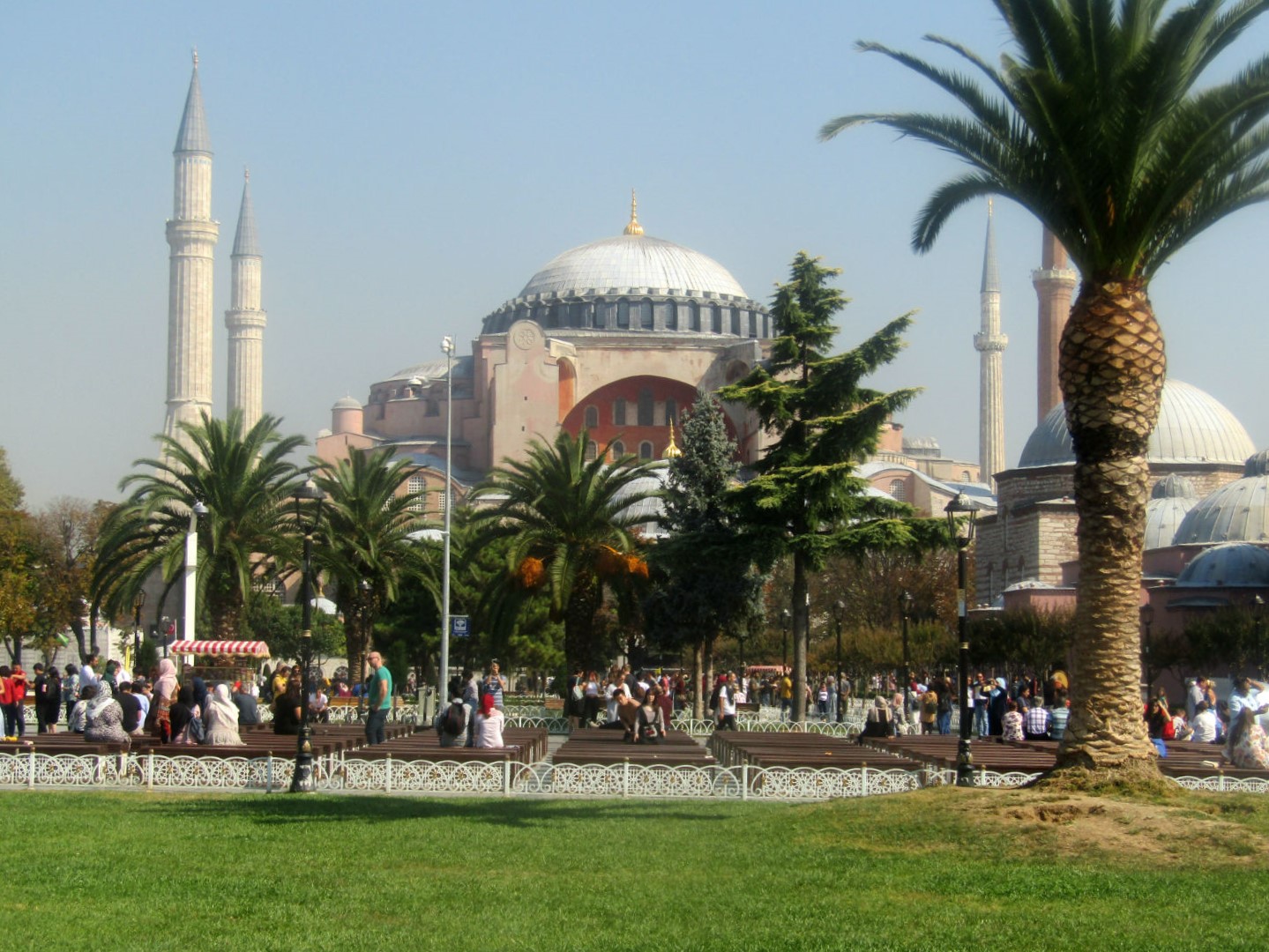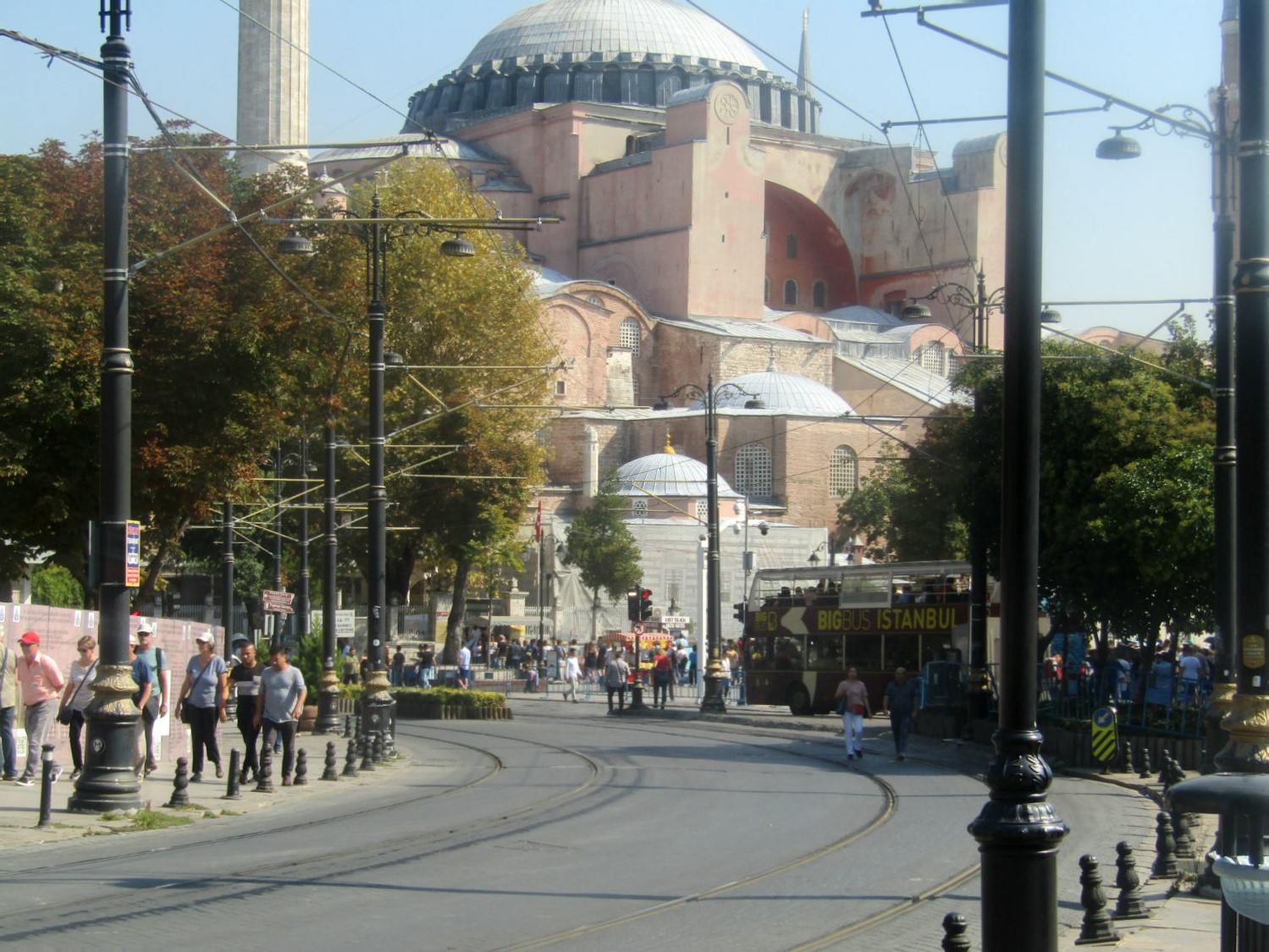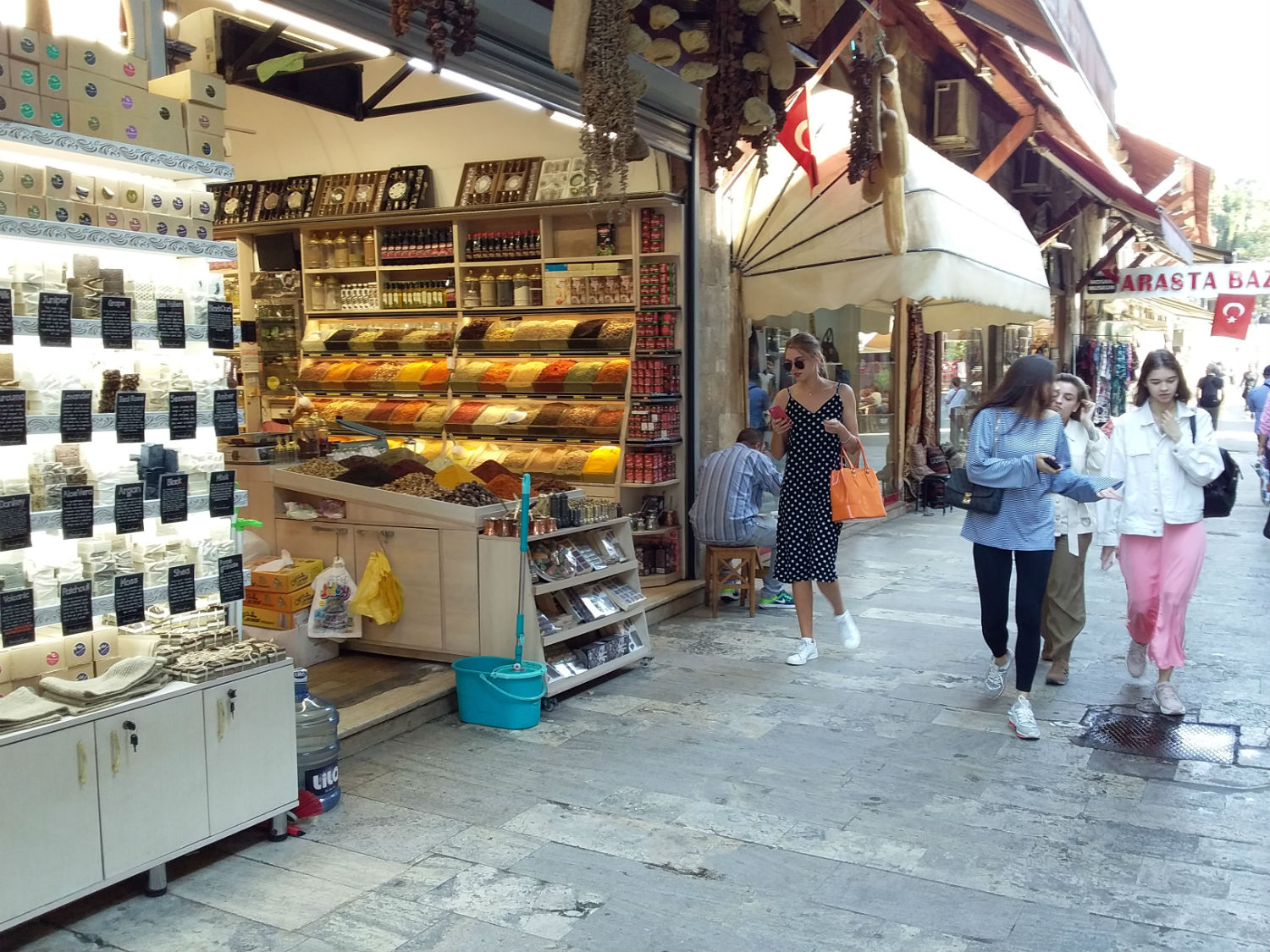 Hagia Sophia Museum, Arasta Bazaar (right), Sultanamet Square, Intanbul


Disconnected…….. Around this time, curiously, I lose my phone signal and get a text message saying that I've been disconnected and should call at the Vodafone shop. What? The nearest shop is around 400 metres along Yeniçeriler Caddesi where there are many shops and restaurants. When I locate the shop there is bad news. My number has been cancelled by the government apparently, for no reason, a situation seemingly not uncommon. I had great expectations for my visit to Turkey but this latest event has added to a steadily growing number of inconveniences. Thankfully I had a connection where it was most needed when we had the car travelling around Gallipoli Peninsula. After a budget meal we split up and I head back to the room for a siesta while Dave continues exploring and shopping.
Muhsine Hatun…….. Back at the room the toilet won't flush. Whatever next? At around 4 pm I decide to determine my own exit strategy which is different to Dave's and will be needed to set up section 2 of this tour. I will be moving to different accommodation and decide to make the 20 minute walk to look for Palmera Old City Hotel. As well as getting my bearings, I will know what to expect after I move. When I do locate the hotel, it doesn't look backpacker style to me and within the narrow streets packed with everything I will need, I'm far more hopeful of a decent level of comfort. I sorely need it!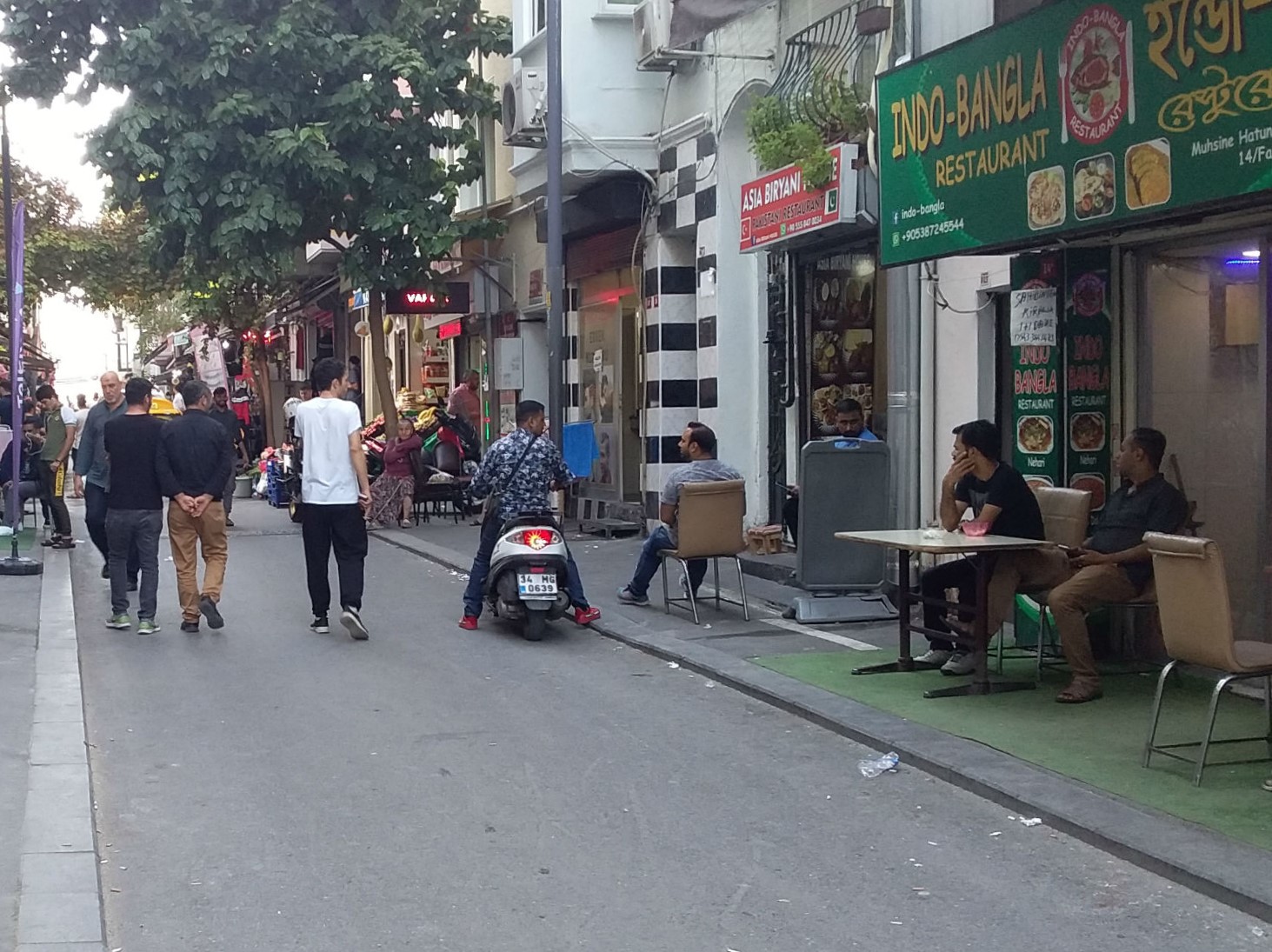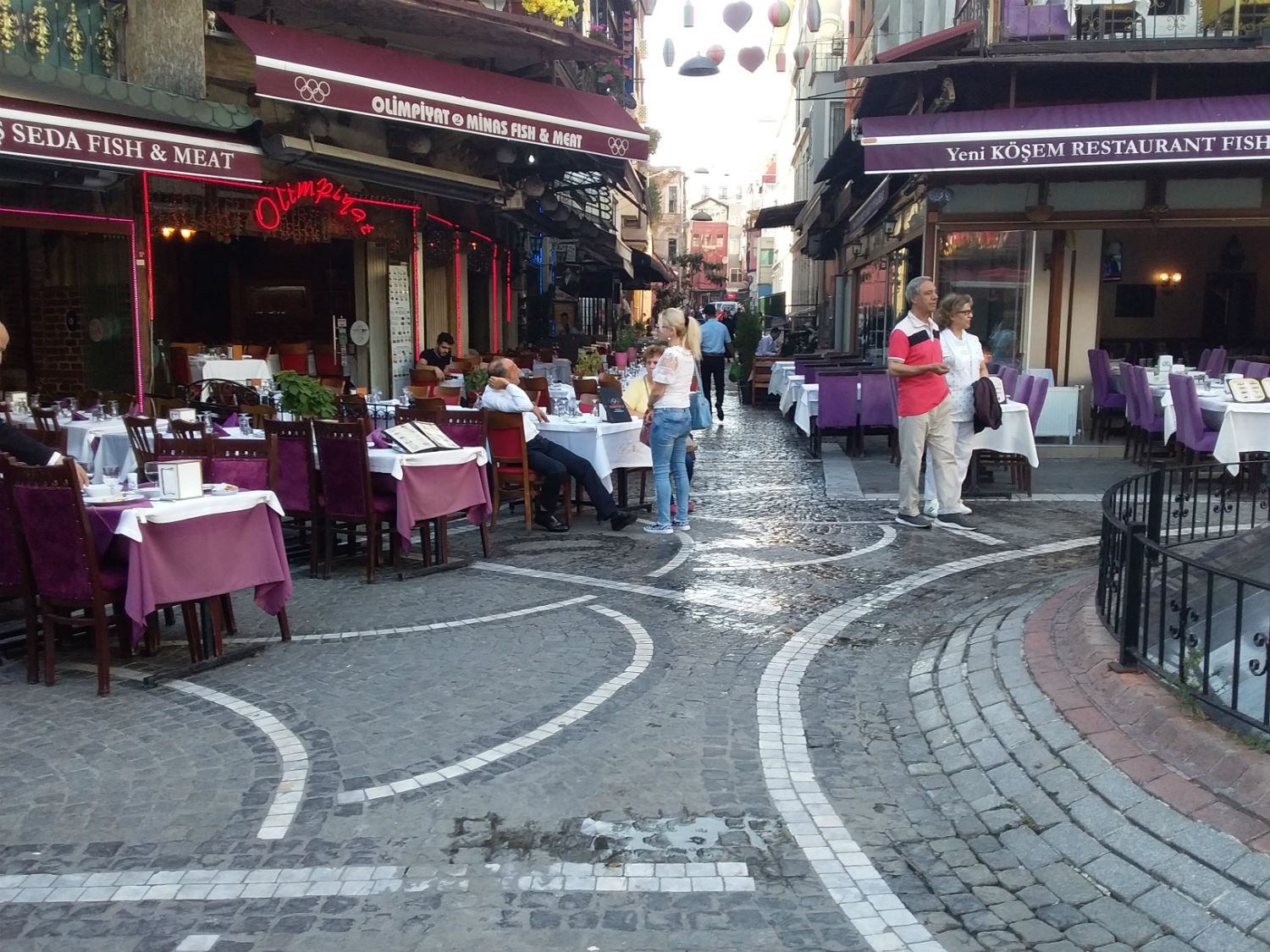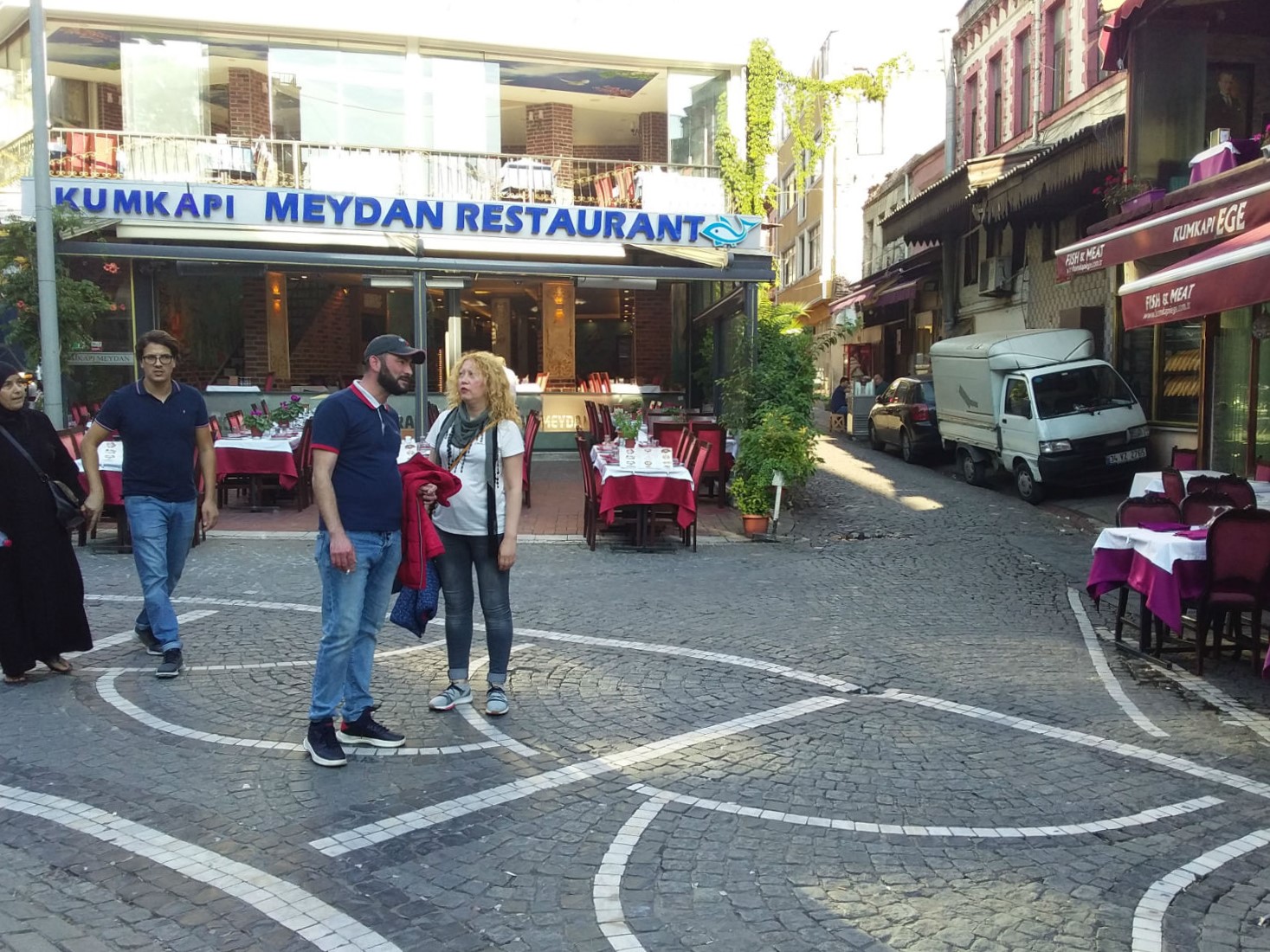 Muhsine Hatun, Fatih, Intanbul


Sultanamet Broken House……..
Back at the room the manager explains that I have to open and close the stop valve to fill the cistern (really high-tech stuff). Today has been a case of preliminary exploration and insuring things are set up for the next few days here at least which includes adding a little more local currency. At around 6.30pm I reconnect with Dave and we air on the cautious side looking for a better value for money than yesterday. The day ends as we take a beer back to the roof terrace for a summing up of the day. Oddly this is also the place where the manager takes the bookings and realising I will be staying longer in Istanbul he asks me if I want to extend my stay. Naturally I am polite but mention to Dave that I thought he was having a laugh.
Next Page.