Day 5, Friday 24 May

Relief…….. The final night at Crystal Palace has thankfully resulted in a good night's sleep spanning some 10 hours. Awake at 7.30am, I write up my notes before breakfast. During this time a quite incredible amount of human waste is discharged coinciding with toilet flush that looks like it just came out of a coffee pot. Similarly opening the basin tap produces similar results before the water runs through: Not exactly the best teeth whitener in the world. The robust bowel movement suggests to me that I've been constipated for the last few days and probably accounts for my drowsiness over the last couple of days. At breakfast my appetite is slowly returning but I air on the side of caution being a bit picky but overall I'm feeling a lot better and not only because we will be returning to Bangkok later. Back in the room we decide how to spend the rest of the day before that.
Verdict…….. As a final verdict on my stay at Crystal Palace I would give it 8/10. There was the initial issue of our being placed in the 'pigeon loft' but since then the service has been excellent and the staff most helpful and polite. Such rarities as having the door opened for you as you pass are rather alien these days almost anywhere. There have been some minor issues likely outside the hotel's control. Apart from the water issue I mentioned there is obviously a power issue in Yangon with several power cuts per day. Each time the power is back on in a minute or two suggesting that there is a generator on standby. In the room there is an internet service but it's slow and often cuts out.
Checkout…….. At 10pm, Katoon without the benefit of TV in her own language, has her head stuck in her mobile phone and is still trawling through the list of attractions in Yangon. Over breakfast we've already decided on two sites on our way to the airport. It will require carrying our luggage with us but there's barely 20 kilos between us. I agree that there is the option to head back into town for a couple of hours to see what else we can find but not showing too much enthusiasm I decide to stay in the room until check-out at 12.00. Streaming of the latest Falcon 9 rocket launch with 60 Starlink satellites seems to me to be more important. At midday we head for our first site visit.
Kaba Aye Pagoda…….. The journey to Kaba Aye Pagoda takes us halfway to the airport. At the entrance we deposit our footwear and also our bags and head up to the temple along a corridor of steps lined with stalls selling all kind of religious and other memorabilia, souvenirs and general merchandise.
At the top, the pagoda is the central feature, the style and shape very similar to the Shwedagon Pagoda which seems to be a model for most pagodas in Yangon. I should mention that the bell-shaped pagodas here are also common in Thailand where they are called chedis. As I've noted at other sites, the pagoda itself encloses a circular room which serves as a prayer hall, then within that is a smaller chamber containing religious artefacts clearly of immense spiritual value to the community. Returning back to the passageway, I note there is a booth suggesting there is an admission fee of 3000, Kyat but it's unmanned. Retrieving our belongings, we head of to the next location by taxi.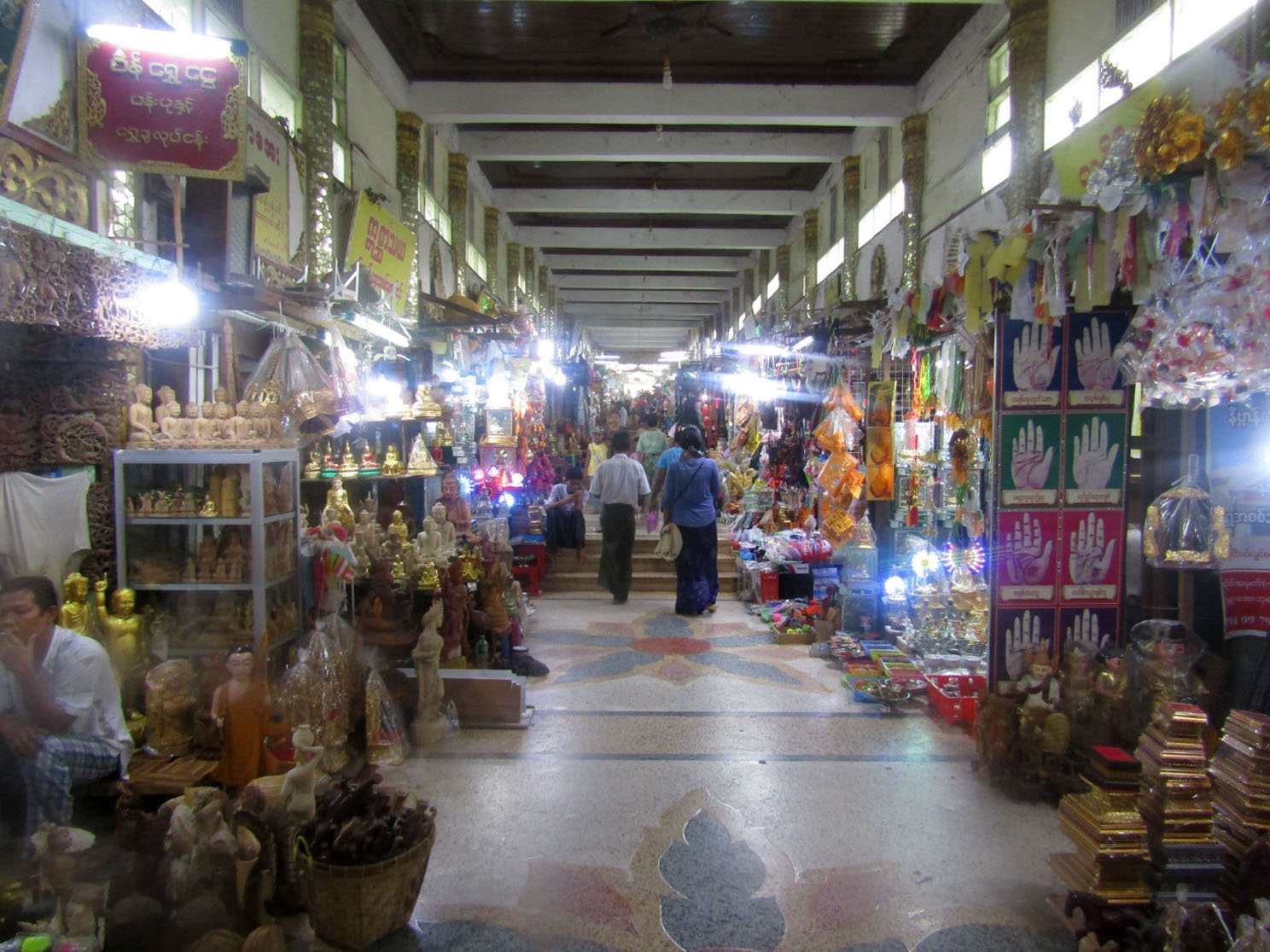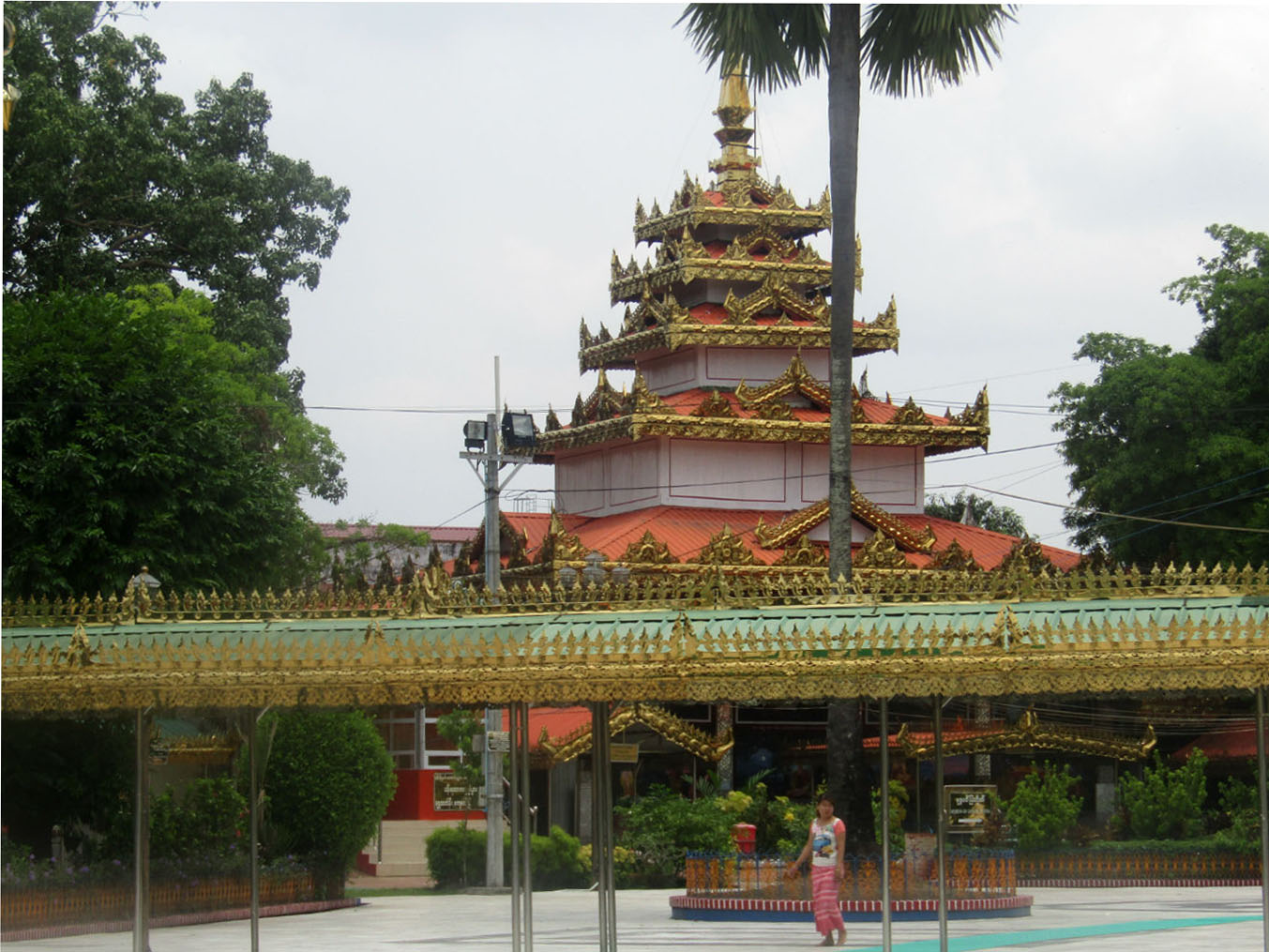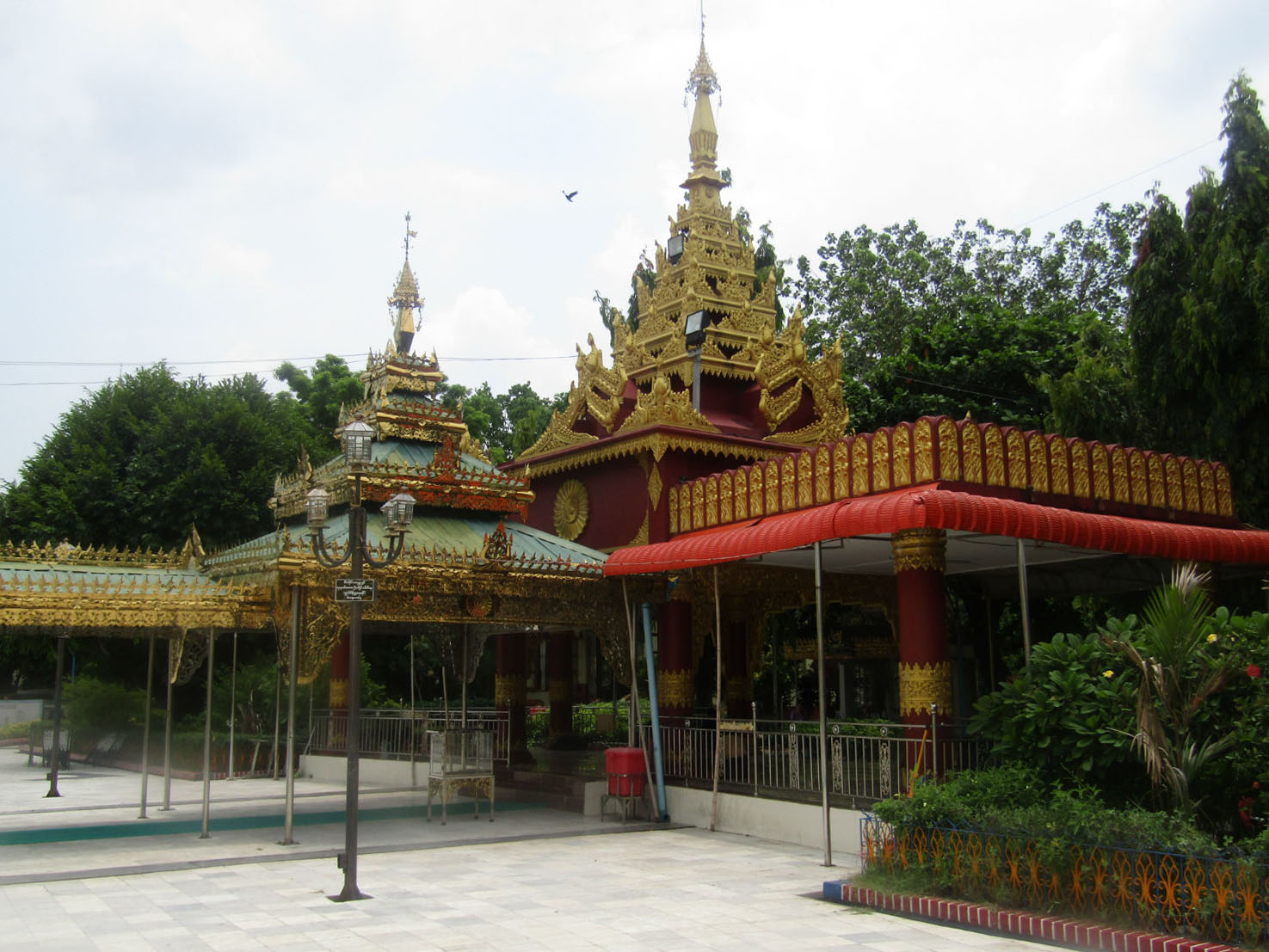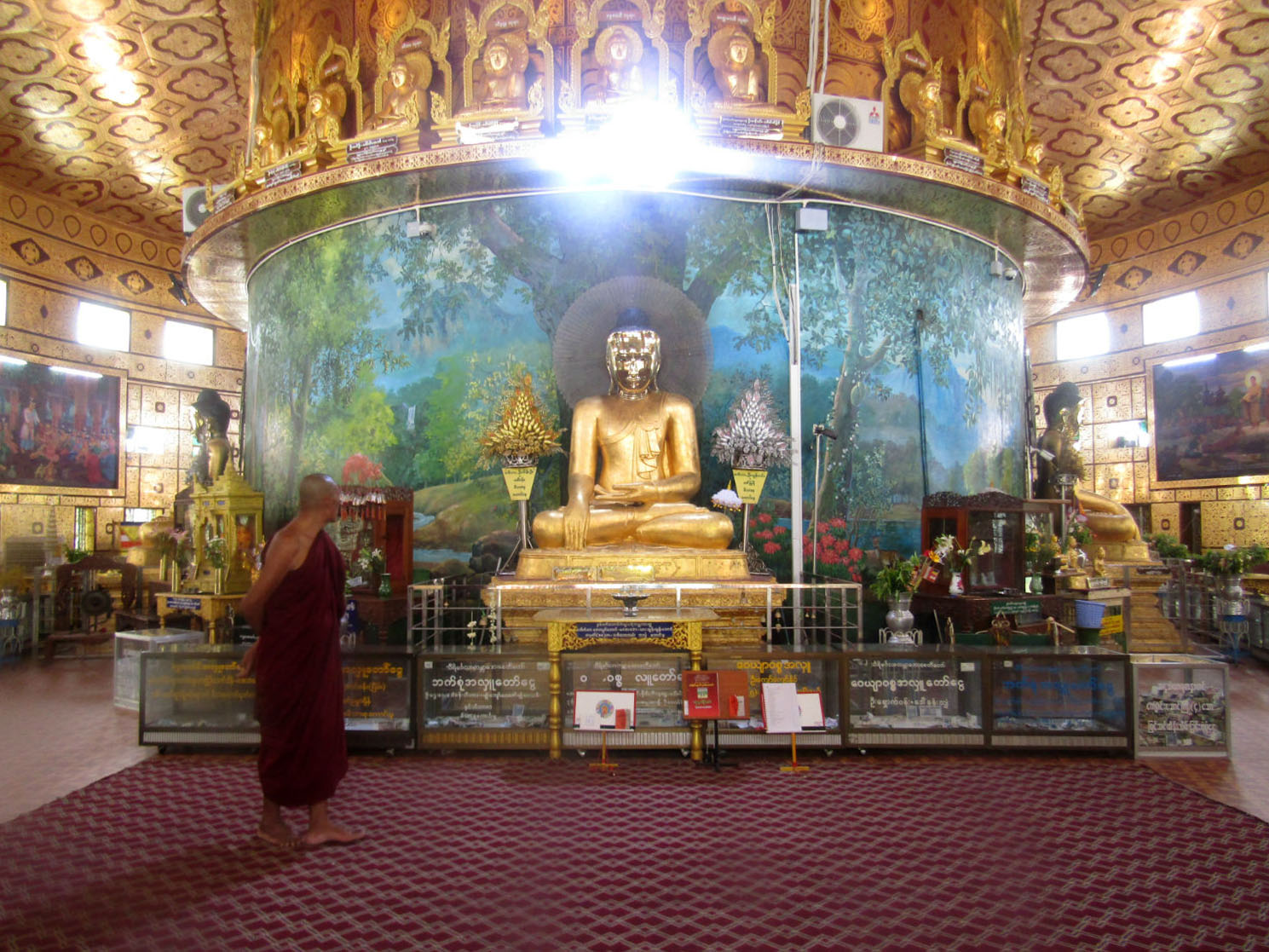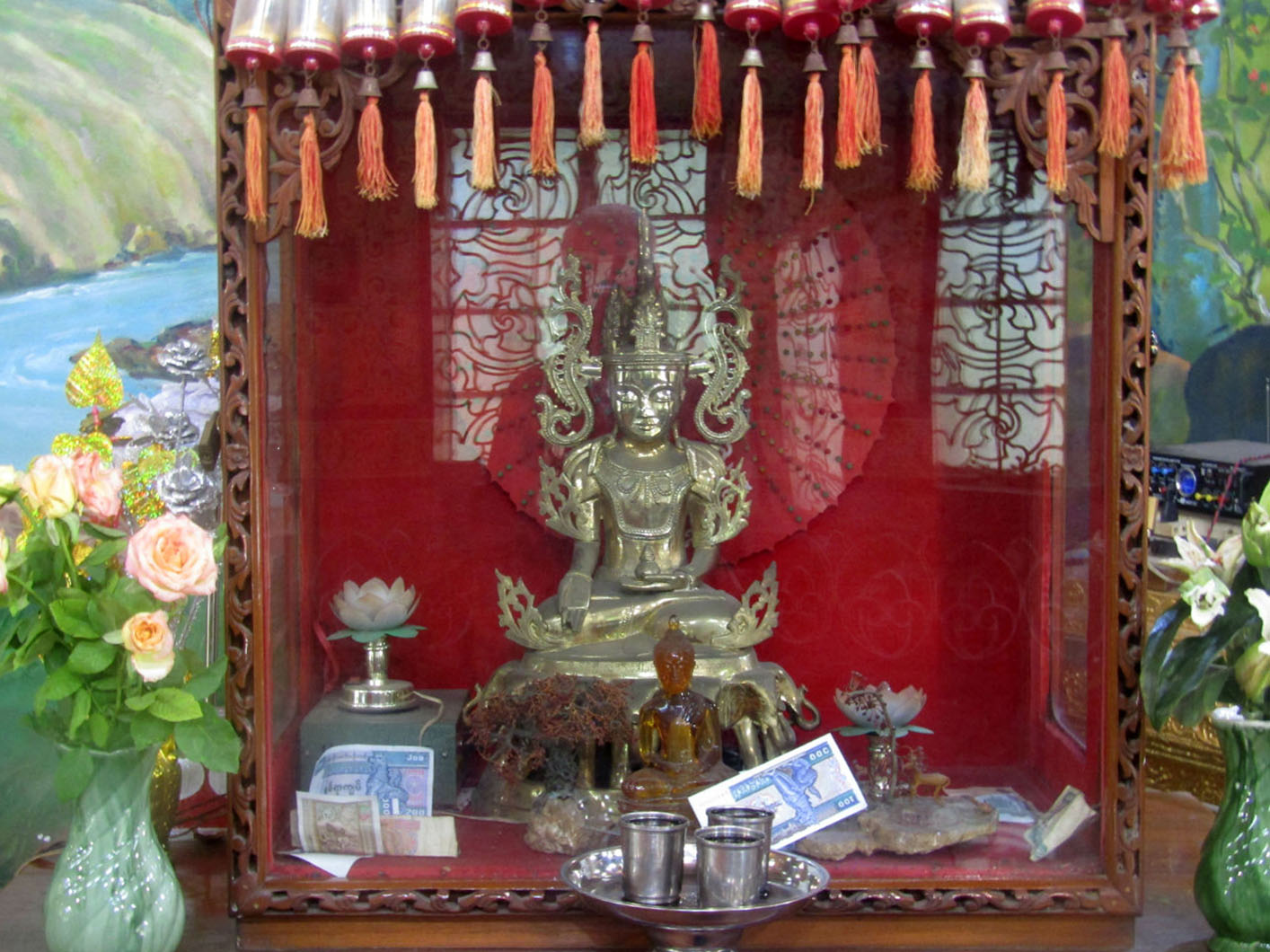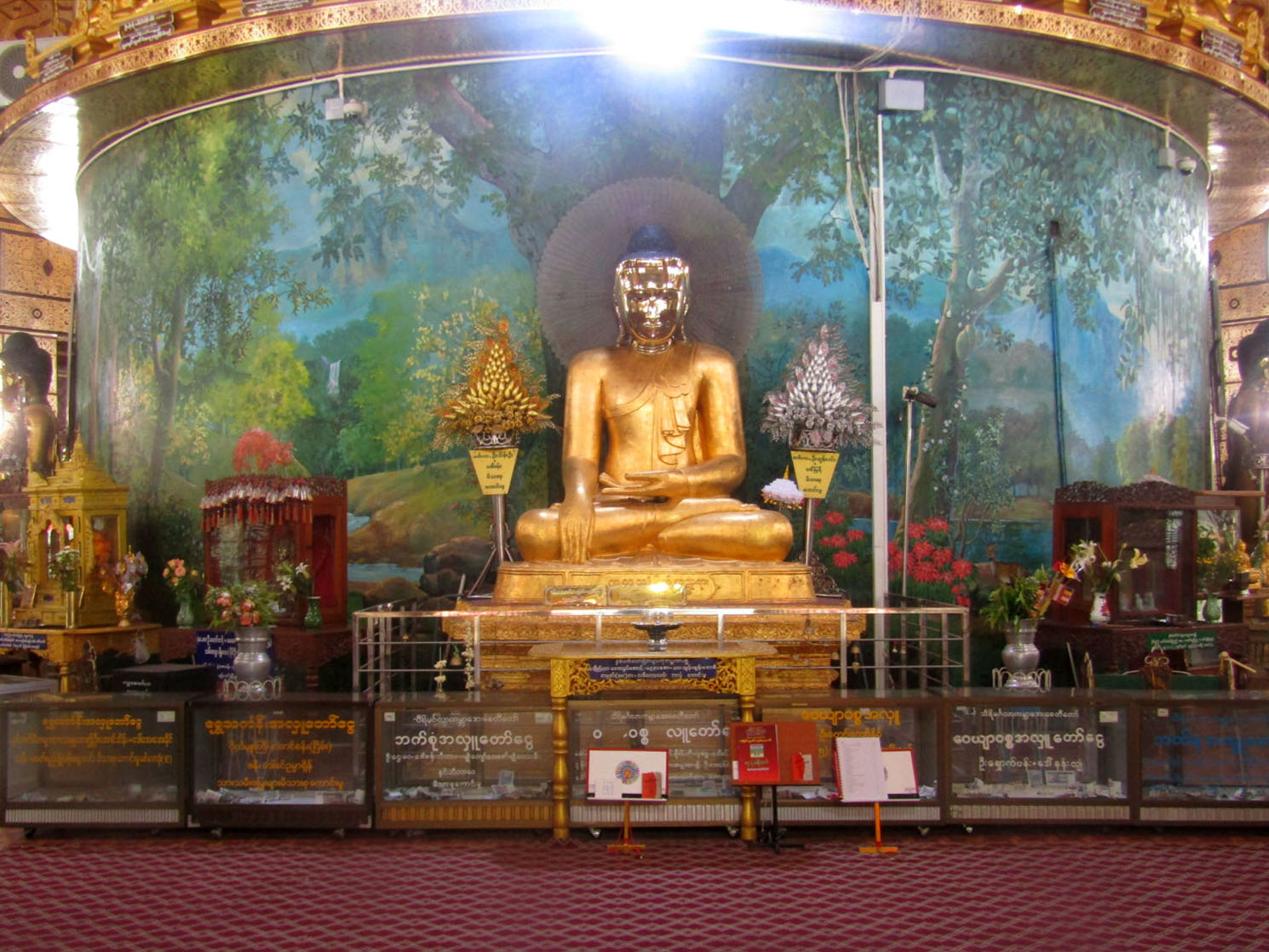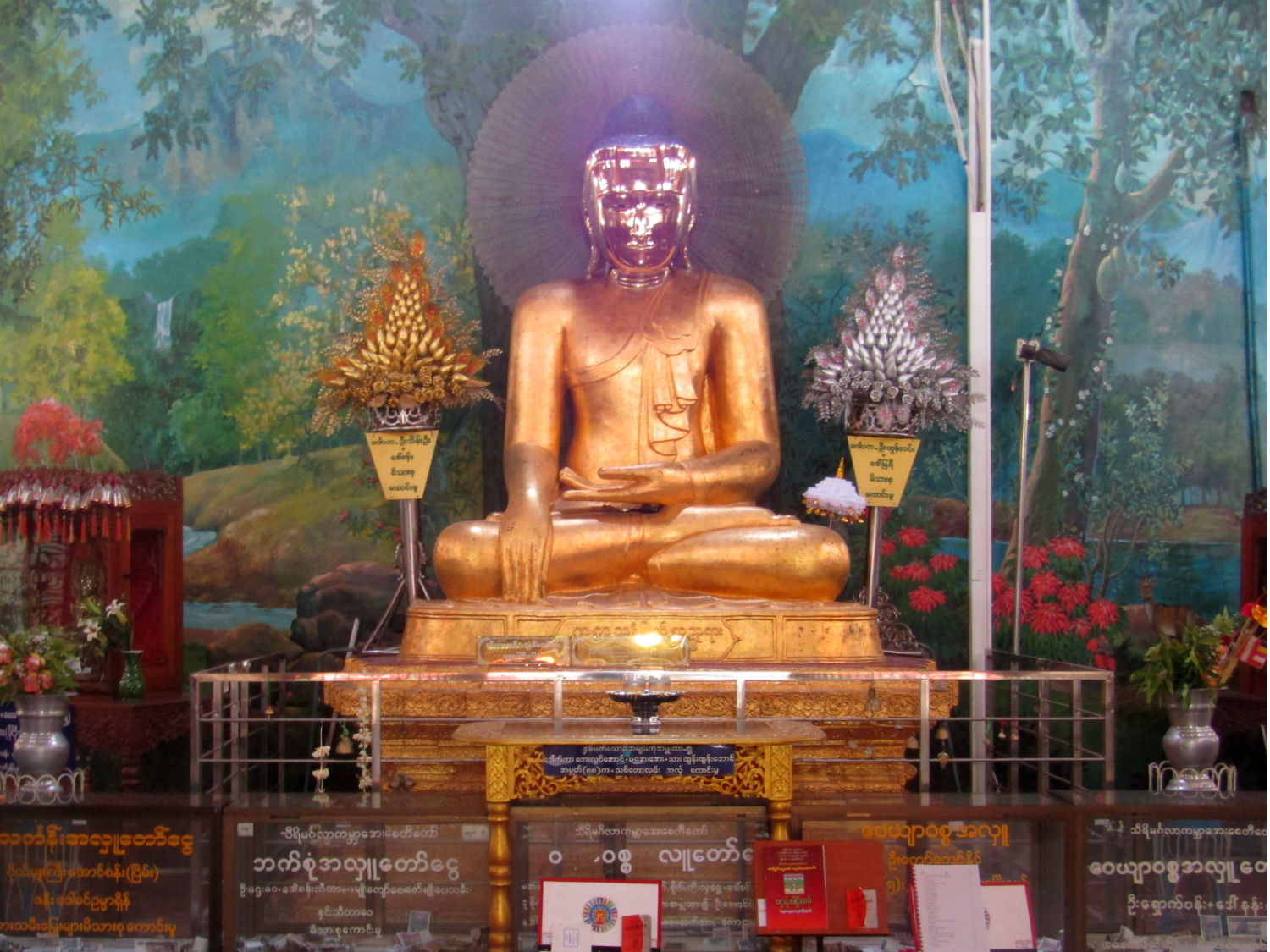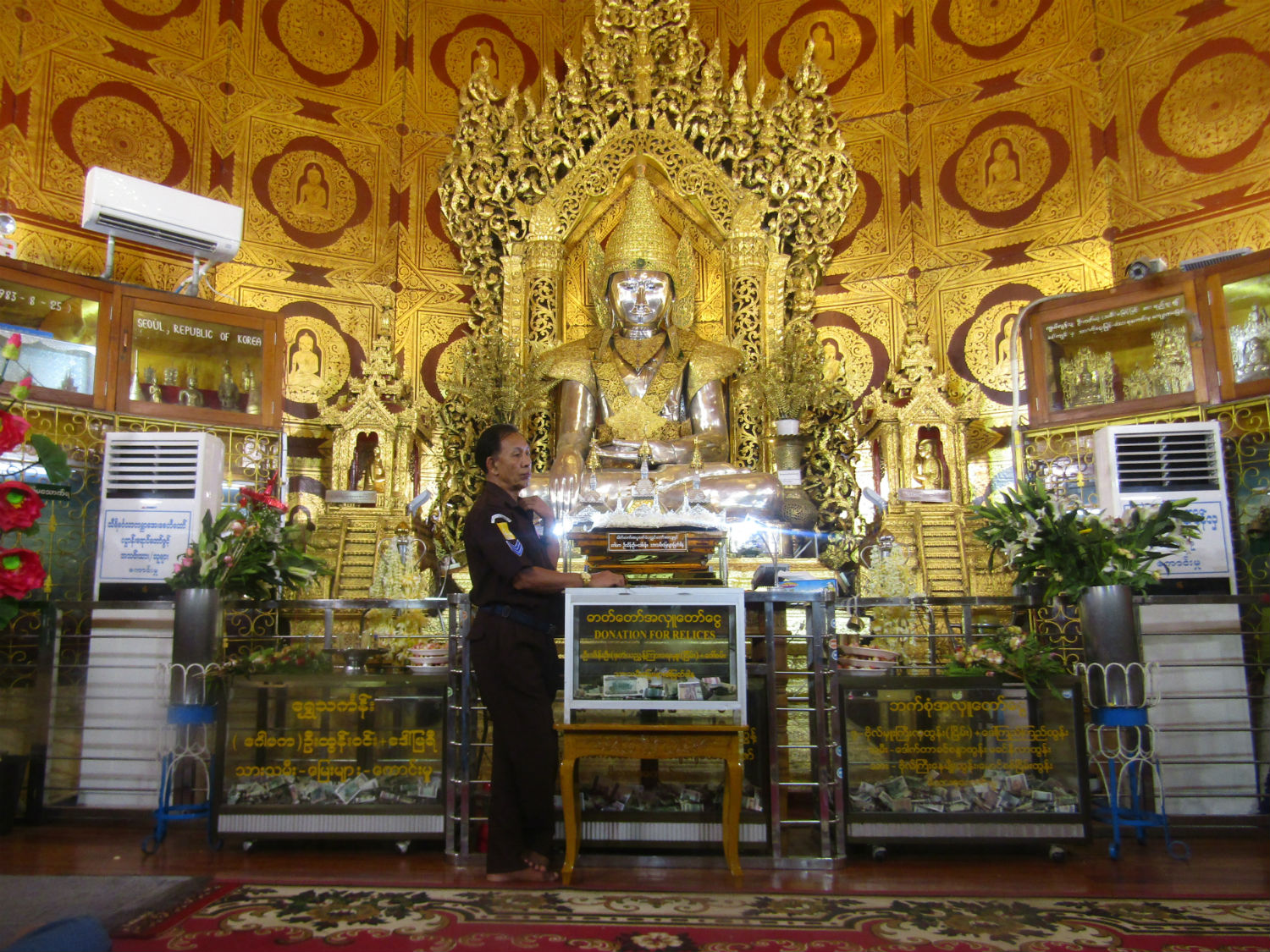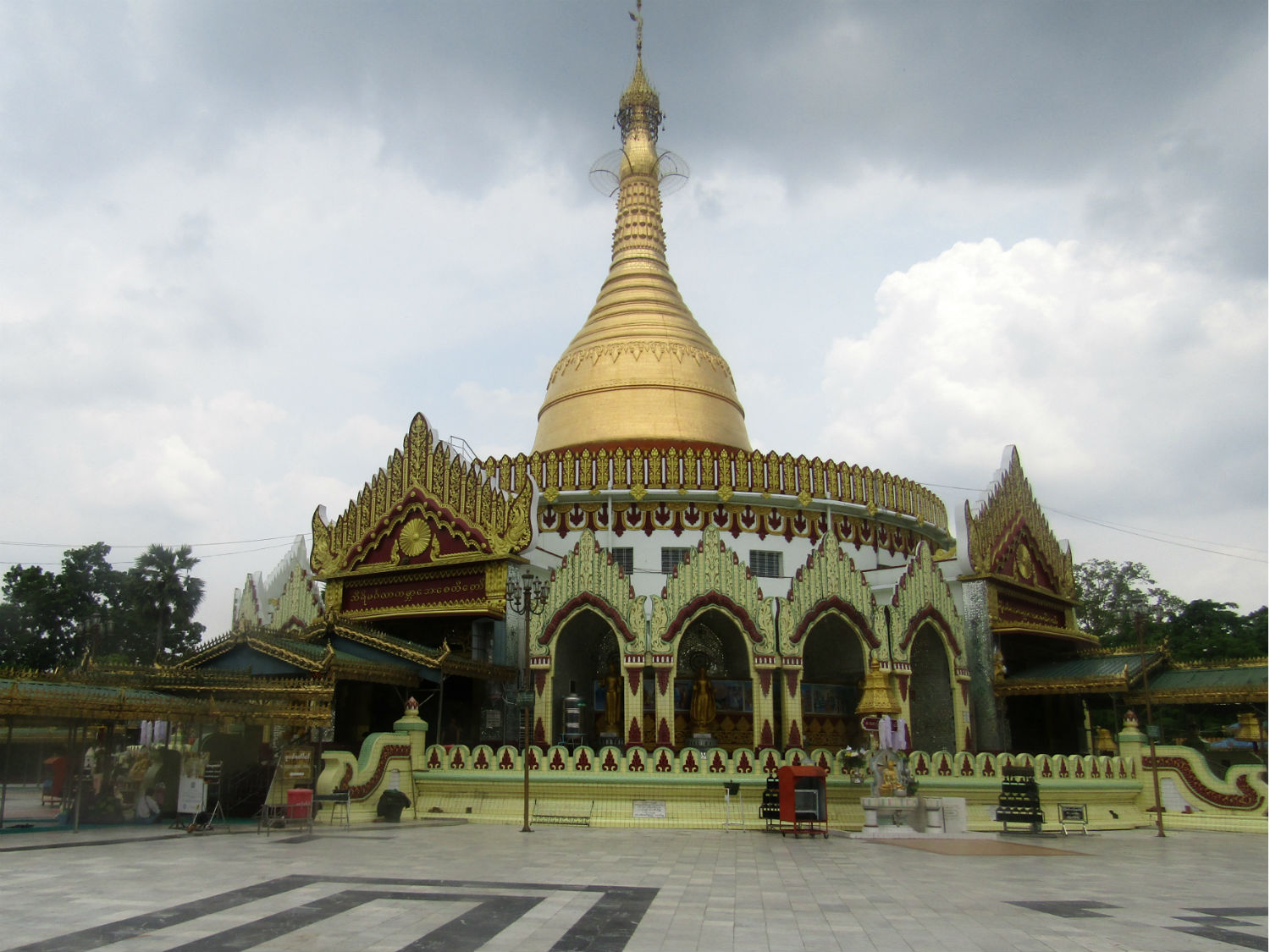 Kaba Aye Pagoda, Yangon


Swe Taw Myat Pagoda (Tooth Relic Pagoda)…….. The Swe Taw Myat Pagoda or Tooth Relic Pagoda is not far away and is a more significant site on account of its status. As this site there is a similar entrance fee of 3000 Kyat and this time we have to pay. The pagoda itself is of slightly different design but the interior reveals a circular area for prayer directed at a small golden pagoda in the centre within a glass container. This is where a tooth relic of the Buddha is said to be enshrined. Within the dome of the pagoda is unusually a domed ceiling and you could imagine removal of all the golden embellishments, it could be the inside of a mosque or a Byzantine church. I just wonder whether there were some external architectural influences here.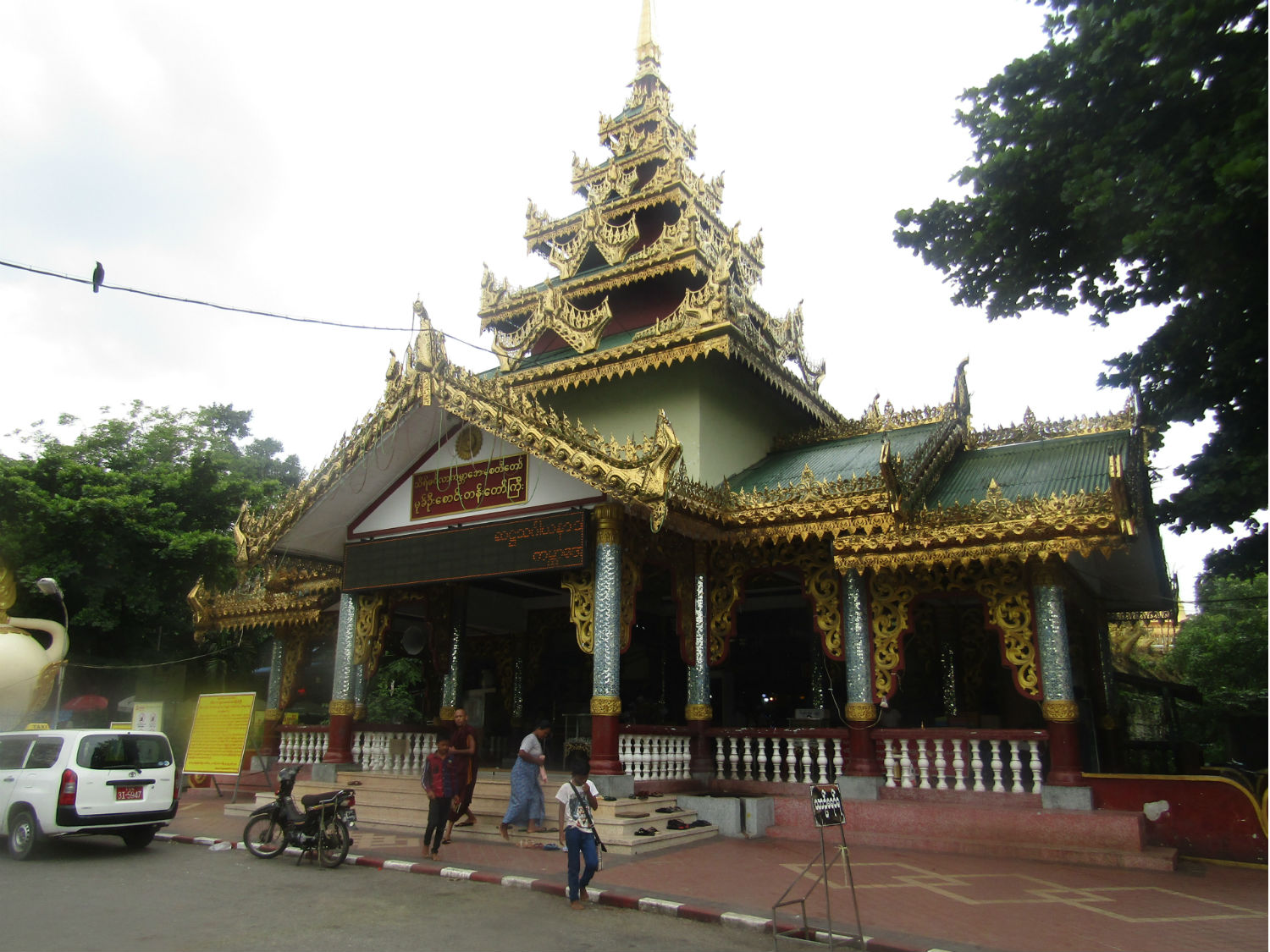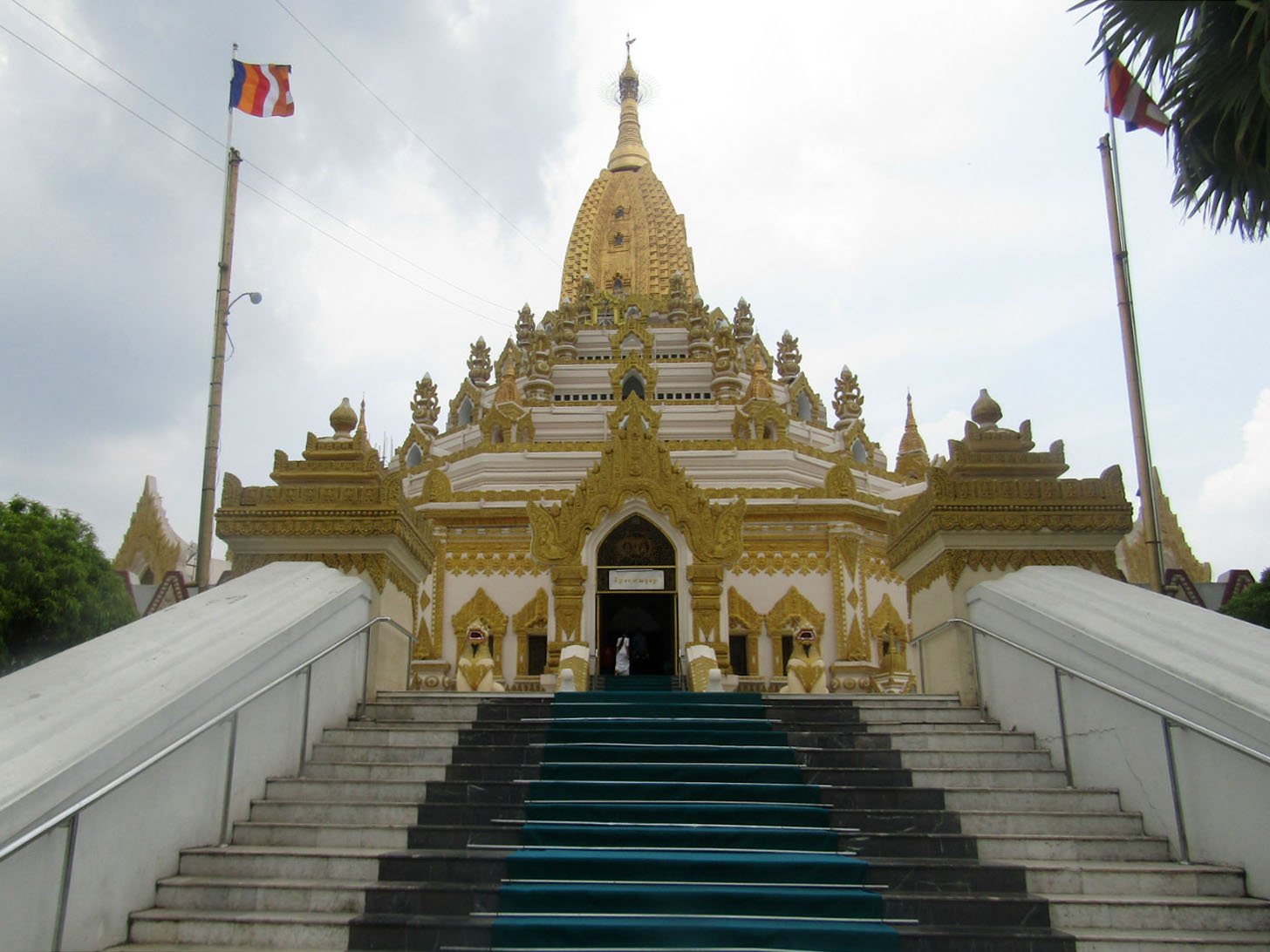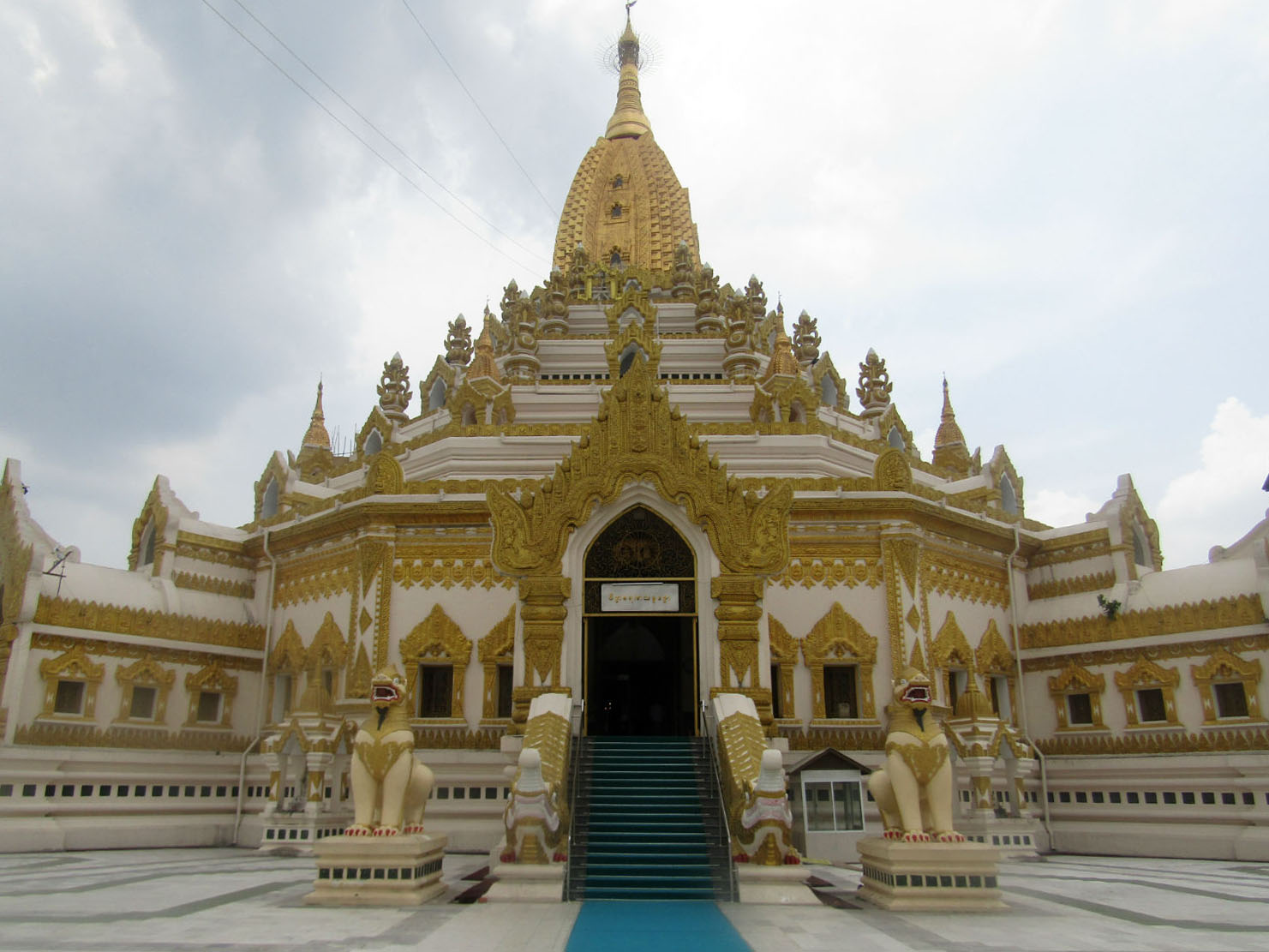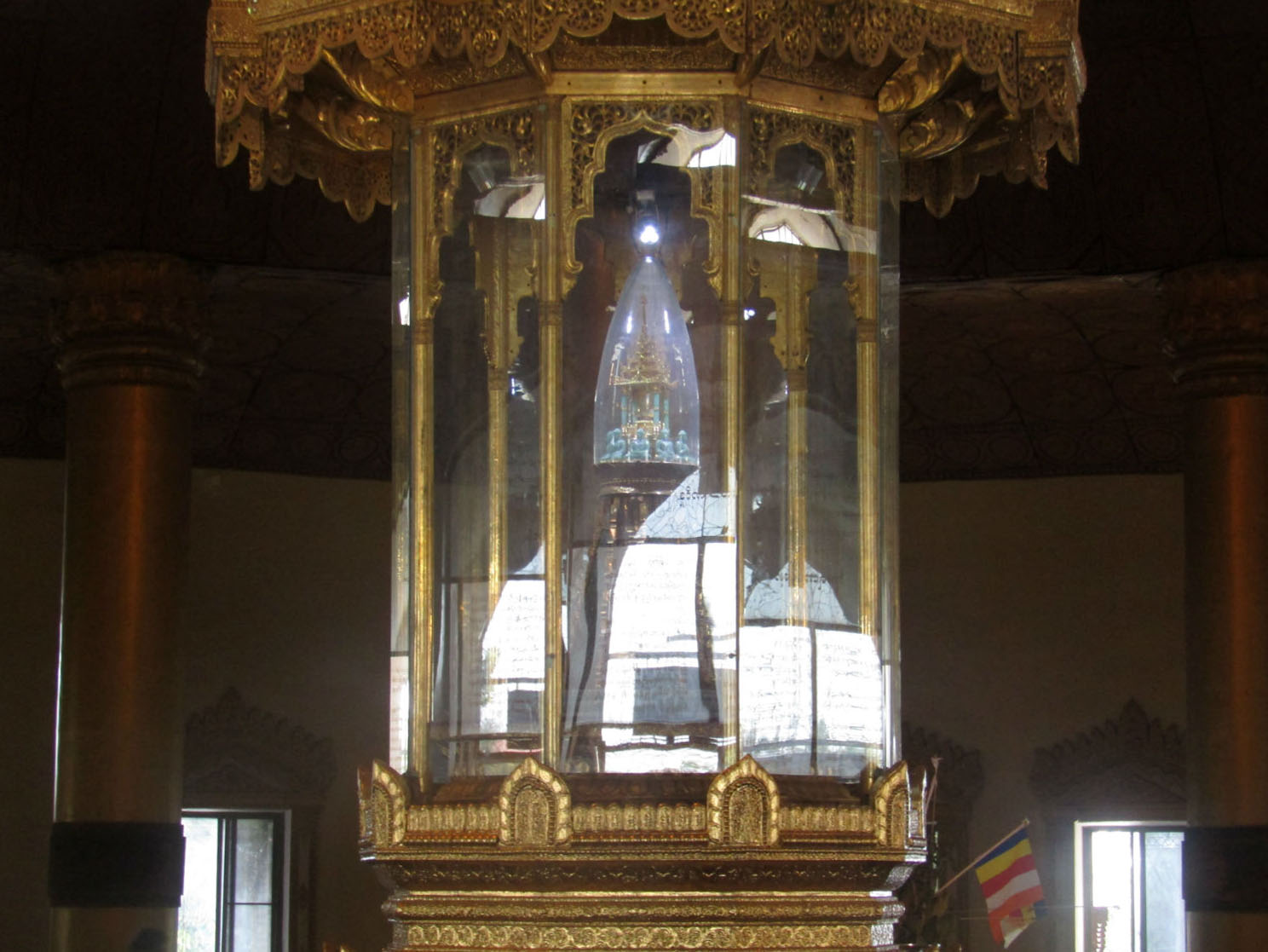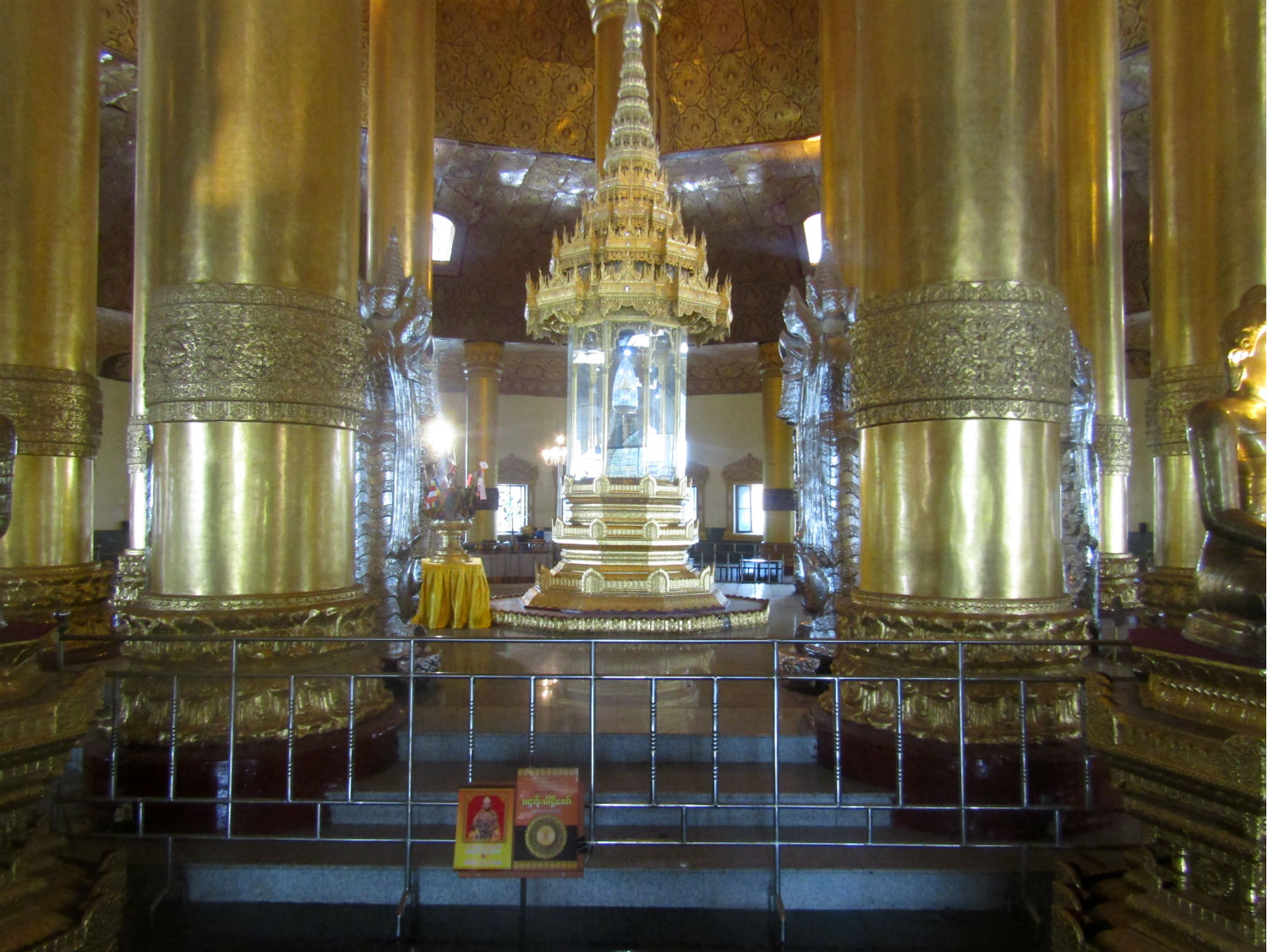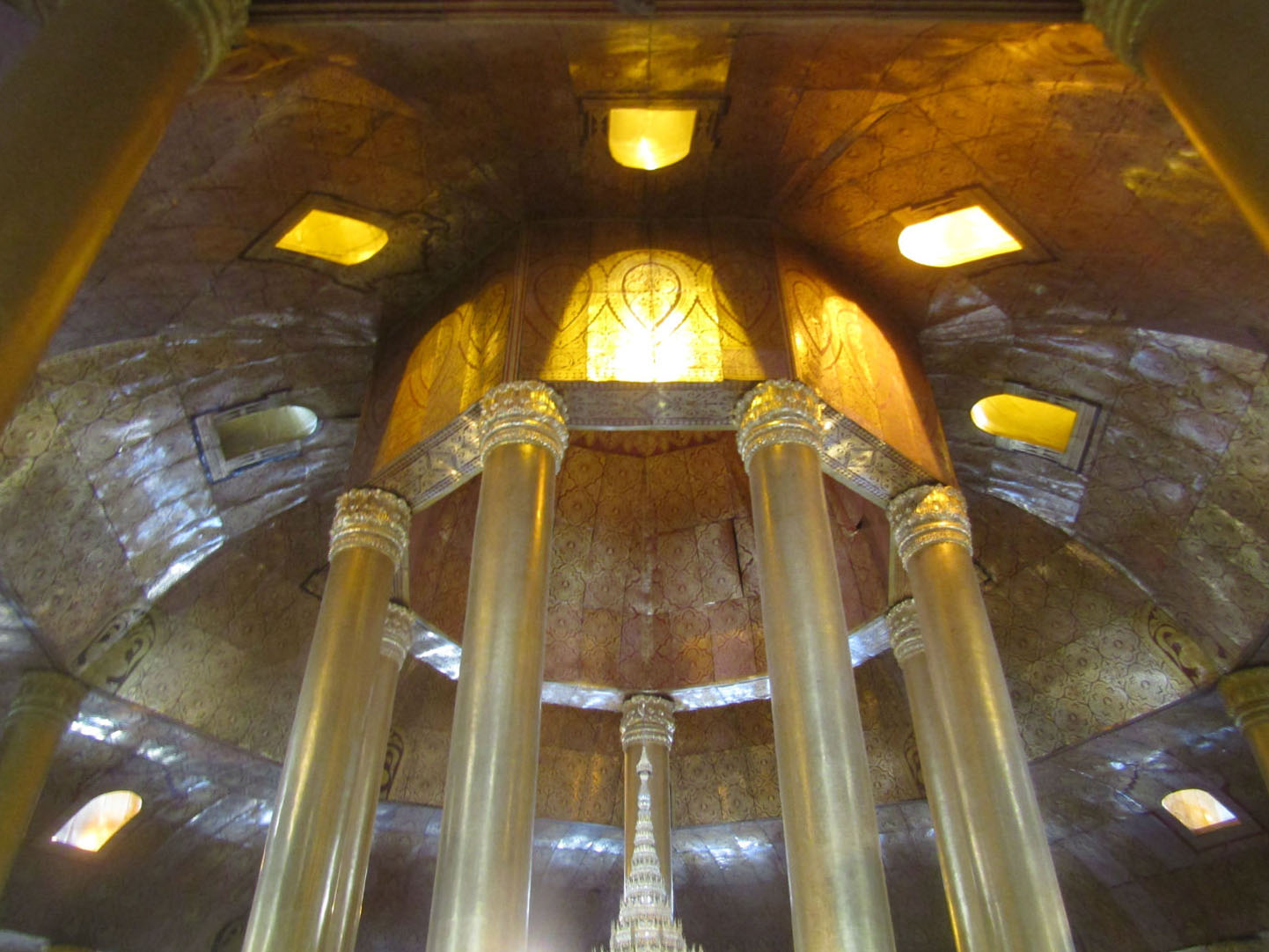 Swe Taw Myat Pagoda (Tooth Relic Pagoda), Yangon


Retreat……..
These two sites haven't used up as much time as I thought and it's really too early to go to the airport causing me to wonder if we should after all have spent another couple of hours in the city but I guess the experience over the last few days had a bearing on that. Oh well! It's too late now as we take a taxi to the airport arriving the best part of 3 hours early. At least the airport has a branch of KFC and that will have to do for lunch. Passing through immigration and customs is far less time consuming than I expect it to be at Don Mueang later and we use up some time walking around the duty free shops. Apart from international brands of alcohol which are unavailable locally, many of the items are similar to those available at Bogyoke Aung San Market but far more expensive. Finally we settle in at the gate, initially almost deserted and prepare for a wait of well over a hour but at least is comfortable here, modern and air-conditioned.
AirAsia FD 254……..
Finally the aircraft from Bangkok arrives more or less on time. The turn around is typically around 30 minutes and we're soon airbourne though light drizzle. Above cloud level things are clear and heading further away from the effects of cloud in the Bay of Bengal, things steadily improve as the light fades. In almost complete darkness we coast over the mass of lights that make up the city of Bangkok in stark contract to Yangon. As we touch down at Don Mueang, it's 7.25pm local time and you just get the feeling you're back in the 21st Century. The taxi ride through busy street takes us to the residence maybe 12 kilometres away and we arrive at 9pm consuming leftovers from our final day in Yangon. The journey is over but the core of my blog and analysis is yet to start but not tonight. Consuming leftovers includes a super strength beer and a tot of Myanmar rum and Friday 24th May fades into history.
Conclusion.