Day 3, Wednesday 22 May

Transportation…….. After two days in Yangon at least there's one aspect we can start to rely on and that's transport. Three types exist, buses, trains and taxis, The white taxis, normally ancient models withdrawn in Japan, are so numerous that they account for the majority of traffic on Yangon's roads and are the main cause of congestion in the city. Unusually, motorbikes are not allowed within the city limits. Would I be wrong in suggesting that the government derives a substantial income from licencing these taxis that they might not recover from the public? However, it is strange to see compared with Vietnam.
Another form of transport is public buses the like of which we used from the airport. Within the city and elsewhere, these are plentiful and very cheap. They are often more comfortable too if you can get a seat, as the main routes are covered by air conditioned vehicles. The downside for foreigners though, are that they are not so friendly as there seems to be no route guide in English. One aid to identification is the livery used on each line. If this could be matched to a route planner, it would help foreigners a lot. Another difficulty is the use of ancient numerals rather than the international version as they do in Thailand but most of the main routes now have both.
With a bit more understanding and help from GPS, we can now afford to be more adventurous and that allows me to set up my primery site visit which is the best part of an hour's drive from Crystal Palace Hotel. After that super breakfast I'm sure Katoon was waiting for me to make a start. For the outward leg we decide to use a taxi but have gotten used to using the hotel attendants to call one for us. It is much better that they get run over than us, since the road is so close to the front door of the hotel.
Htauk Kyant War Memorial Cemetery…….. The journey to Htauk Kyant War Memorial Cemetery takes about 50 minutes, the journey along highway 1, busy for the most part and even this major highway to the north, not in particularly good condition.
Although I've seen photographs, it's not until you get to the cemetery, that you appreciate its size resembling some of the WW1 cemeteries on the Western Front. Here, although of a different design, it could be a Tyne Cot, The Menin Gate or Thiepval. Apart from the mass of graves with plaques similar to the ones in Kanchanaburi, the huge columns that form the central structure running horizontally across the cemetery, are made of the same type of sandstone typically found at CWGC sites. I regret I didn't count the columns but I guess around 100. These contain the names of soldiers who have no named graves, the vast majority from the Indian Army. Regarding the burials it seems that they are identified according to the area of the country where they perished which occurred at different times between 1943 and 1945.
Recognition of some of the units represented here has resulted from my reading a book, 'Burma Victory', by David Rooney which I brought with me. I started reading it on the flight to Bangkok and have been dipping in and out of it ever since. My last chore here is to sign the book of remembrance. For such an important cemetery which was set up to bring in all the casualties of Empire lost on campaign in Burma, it is rarely visited by Westerners. It looks like less than 6 visitors have signed the book this month which is quite sad. But other visitors do come here. The Burmese wander around the cemetery, some taking selfies, other sitting or sleeping in shaded spots with seemingly nothing else to do. For the younger generation in Myanmar, I doubt if this place means anything at all since they would be aware that little sympathy would be expected for any of the protagonists in this war.
The Htauk Kyant War Memorial Cemetery also known as the Taukkyan War Cemetery is a cemetery for Allied soldiers from the British Commonwealth who died in battle in Burma during the Second World War. The cemetery is in the village of Taukkyan, about 25 kilometres (16 mi) north of Yangon on Pyay Road. It is maintained by the Commonwealth War Graves Commission.
The cemetery contains the graves of 6,374 soldiers who died in the Second World War, the graves of 52 soldiers who died in Burma during the First World War, and memorial pillars (The Rangoon Memorial) with the names of over 27,000 Commonwealth soldiers who died in Burma during the Second World War in the Burma Campaign but who have no known grave. There are 867 graves that contain the remains of unidentified soldiers. It is one of the most high rated war sites of all Asia.
The cemetery was opened in 1951 and the remains of Commonwealth soldiers who died in Meiktila, Akyab (Sittwe), Mandalay, and Sahmaw were transferred here and the graves are grouped together by these battles. A large number of the 27,000 names of Commonwealth soldiers are of the Indian Army and African soldiers who fought and died in Burma. Of the total, 1,819 graves are Indian soldiers.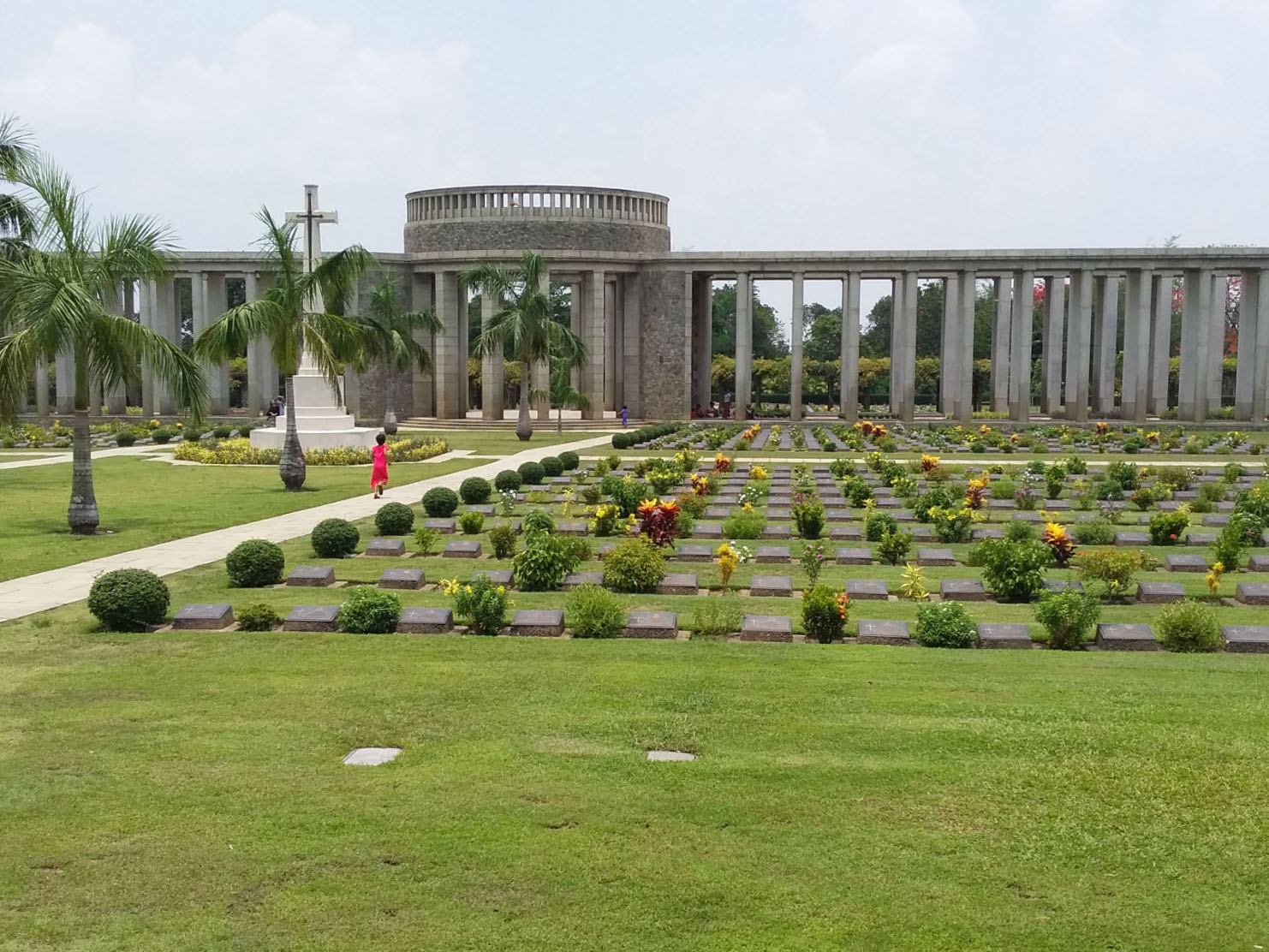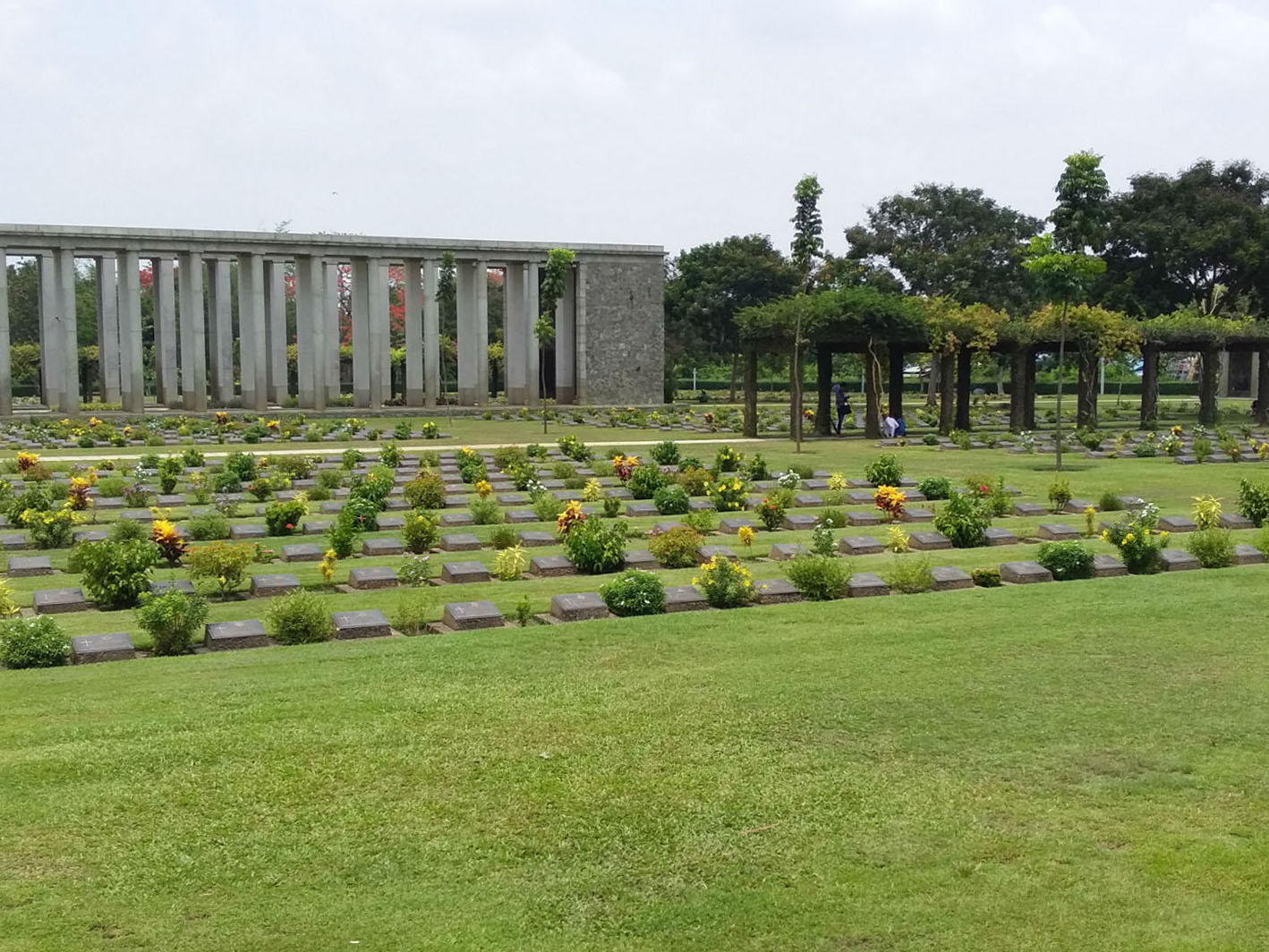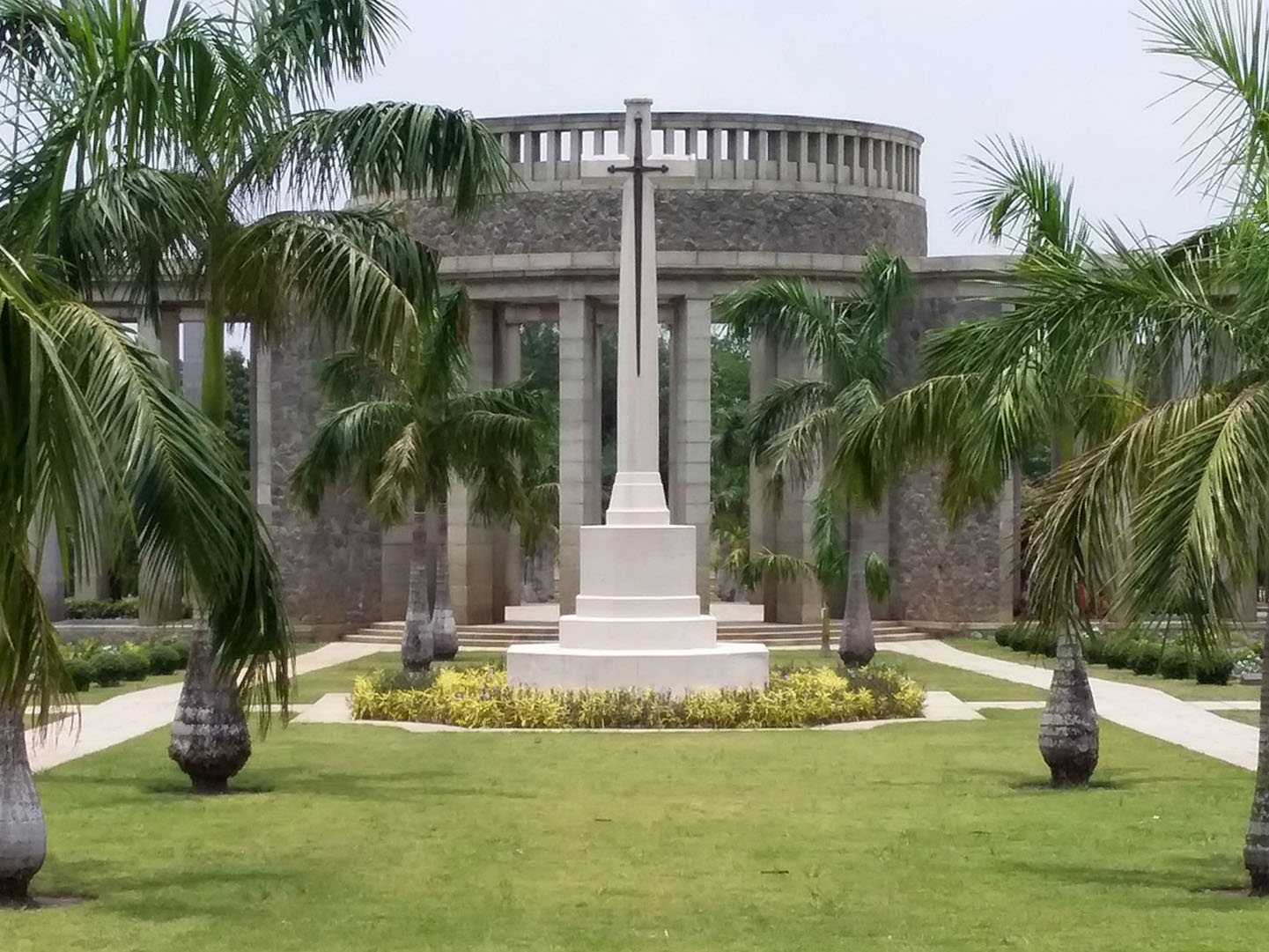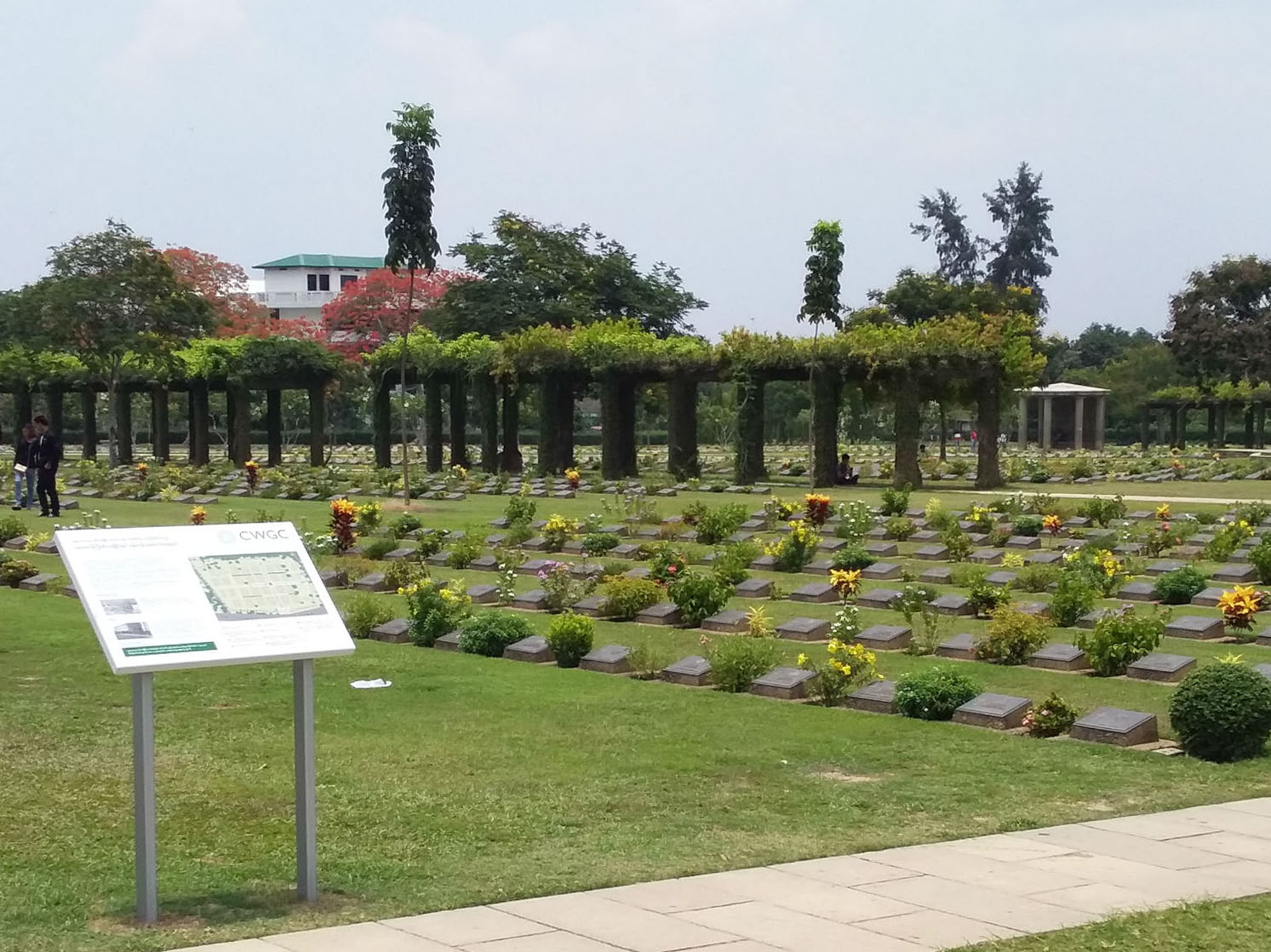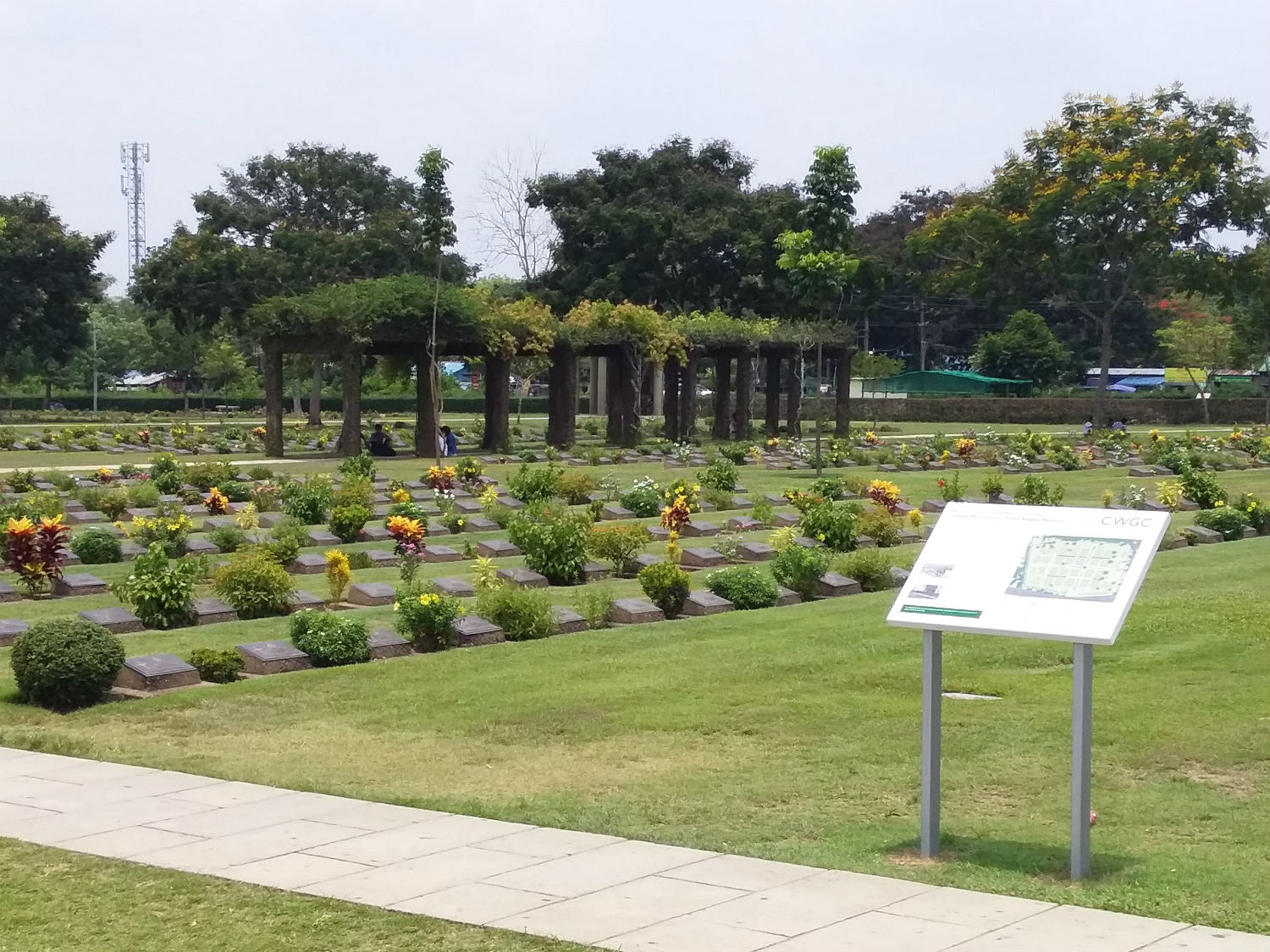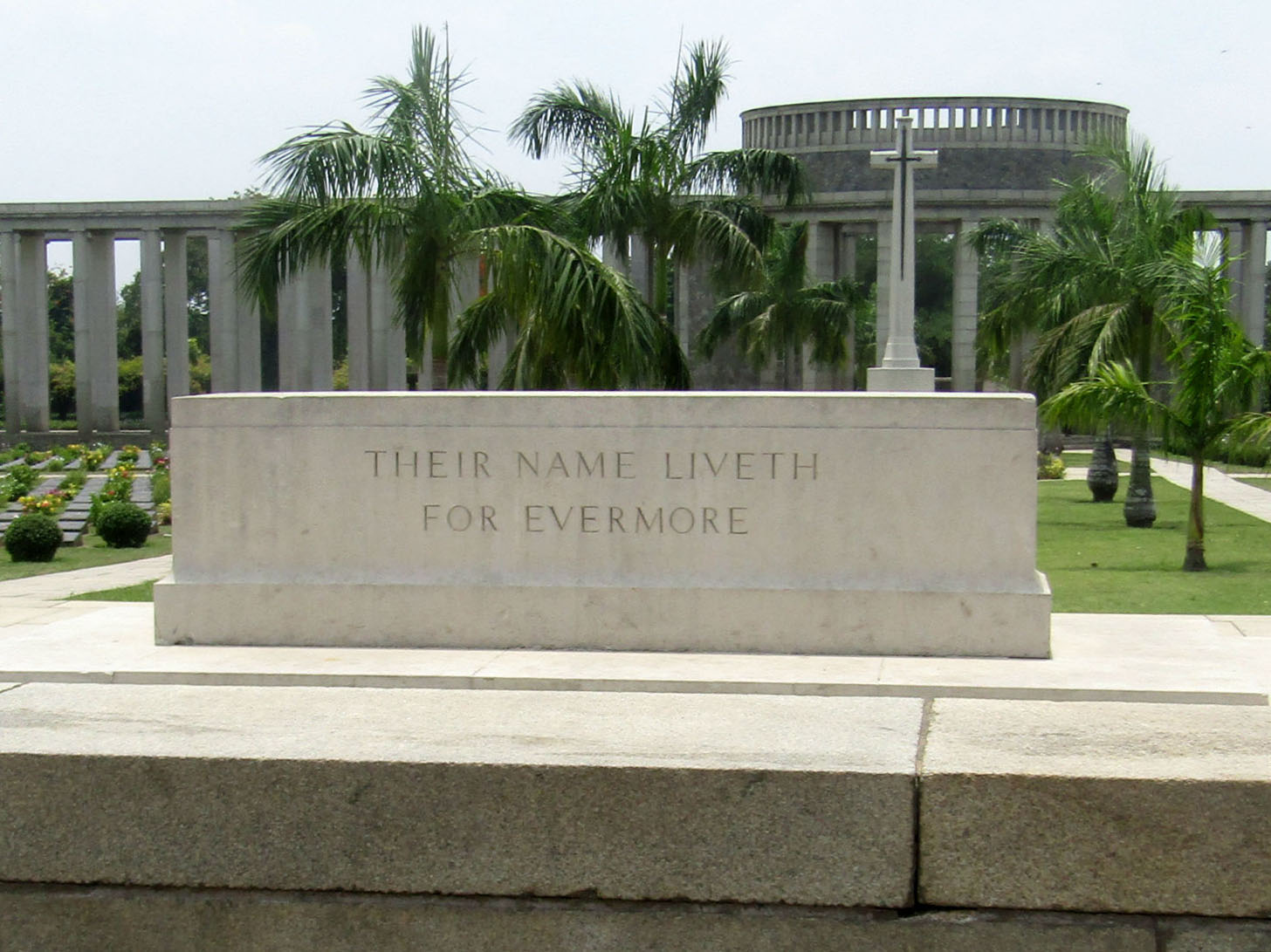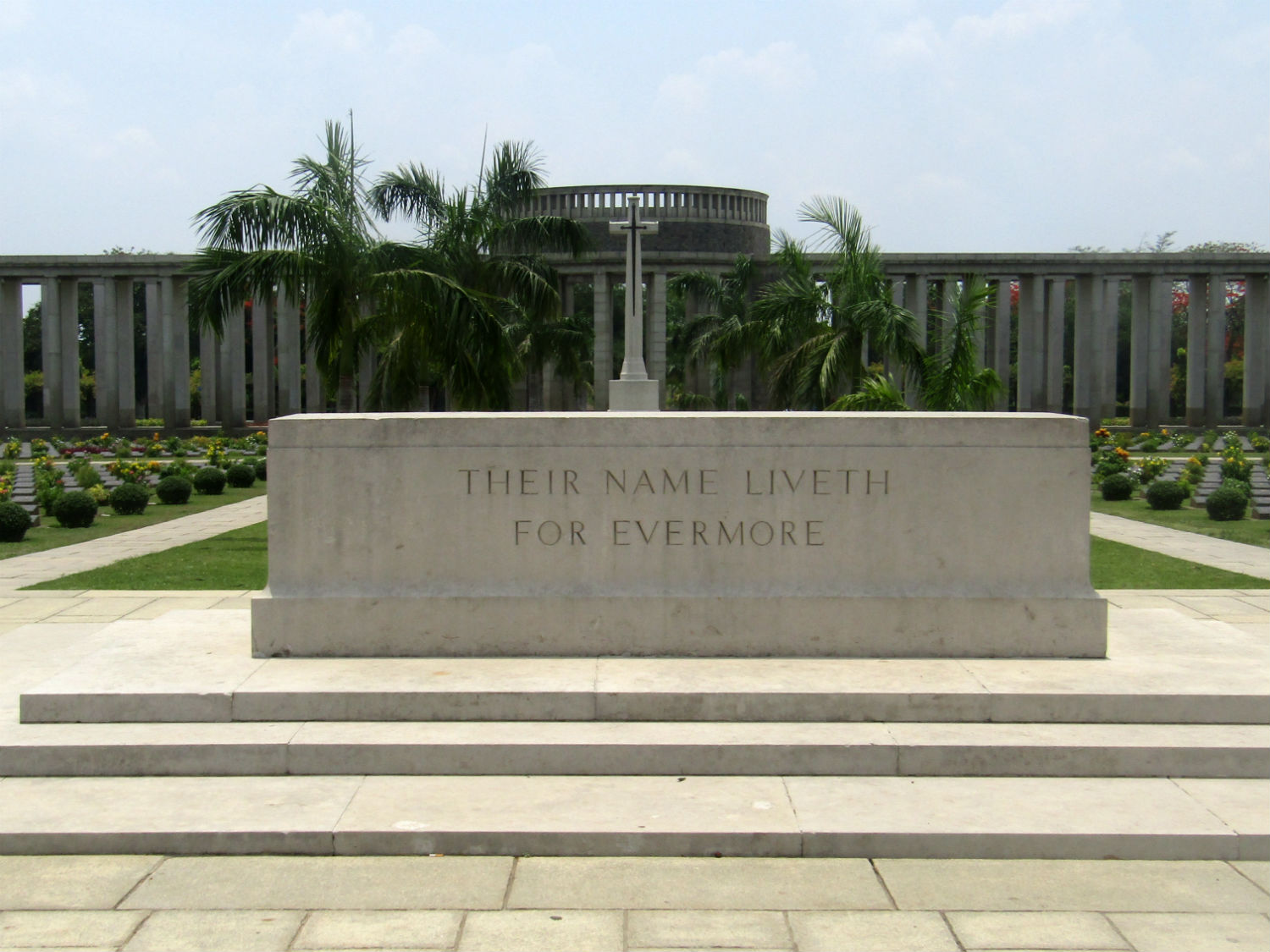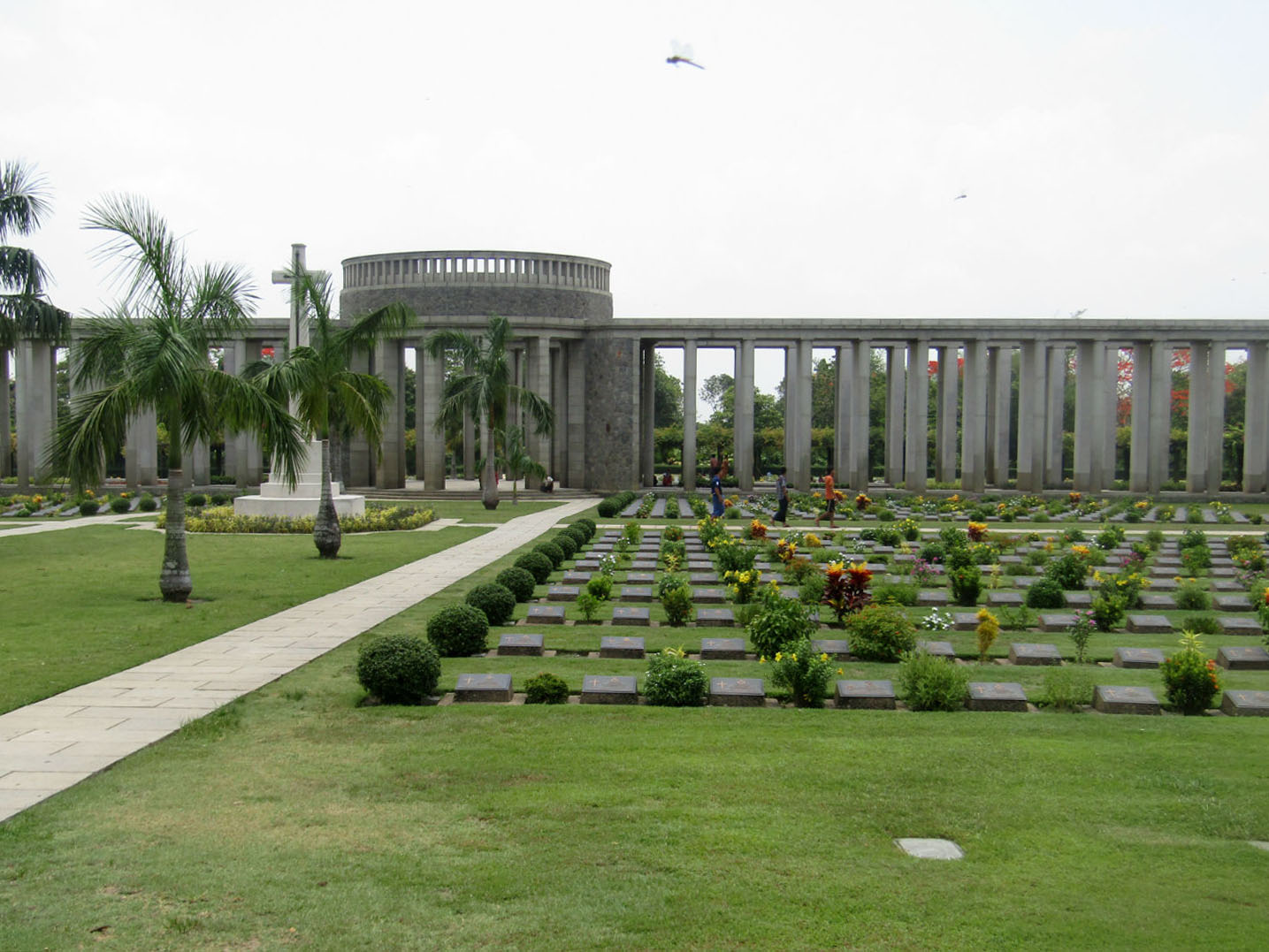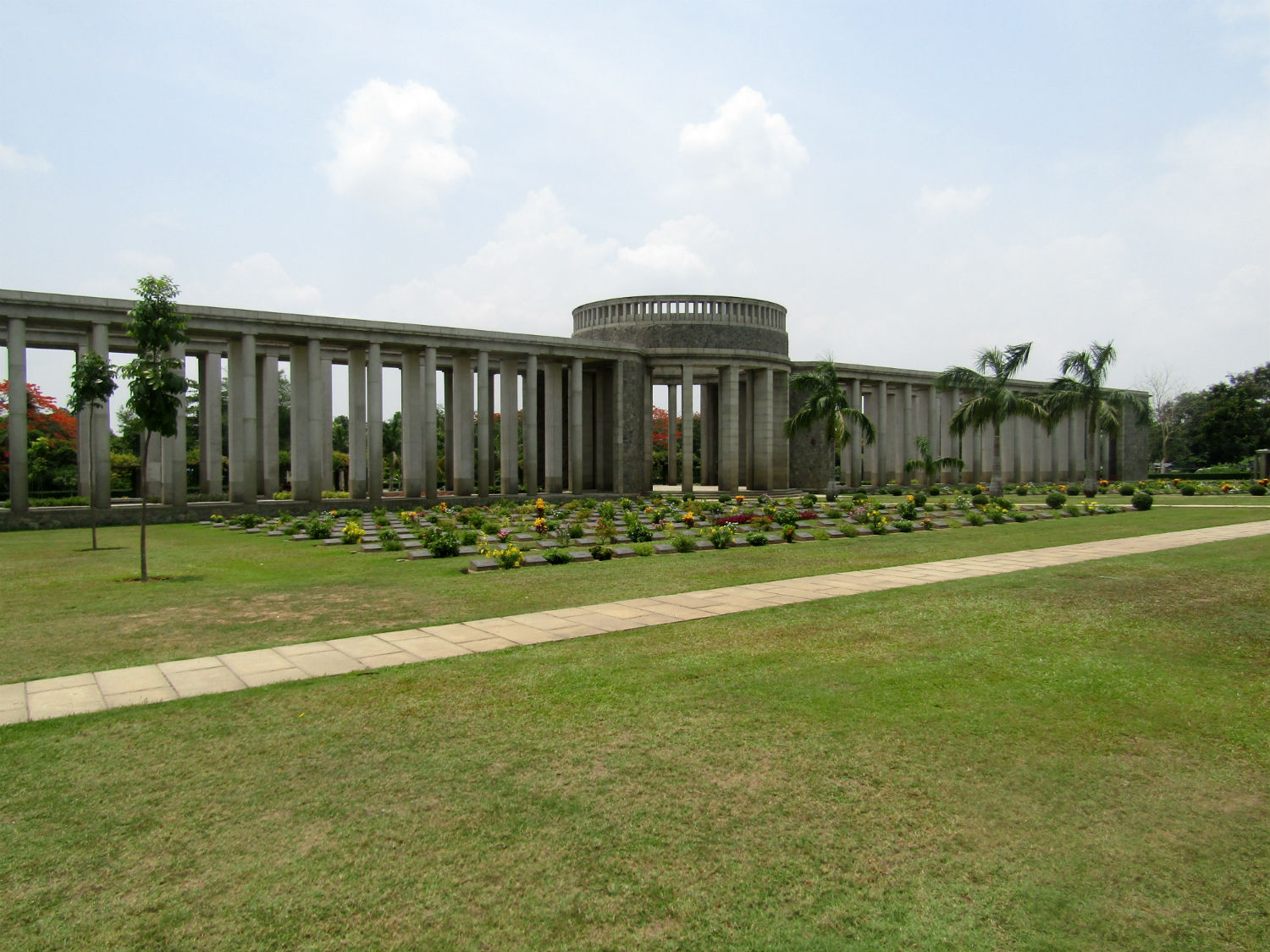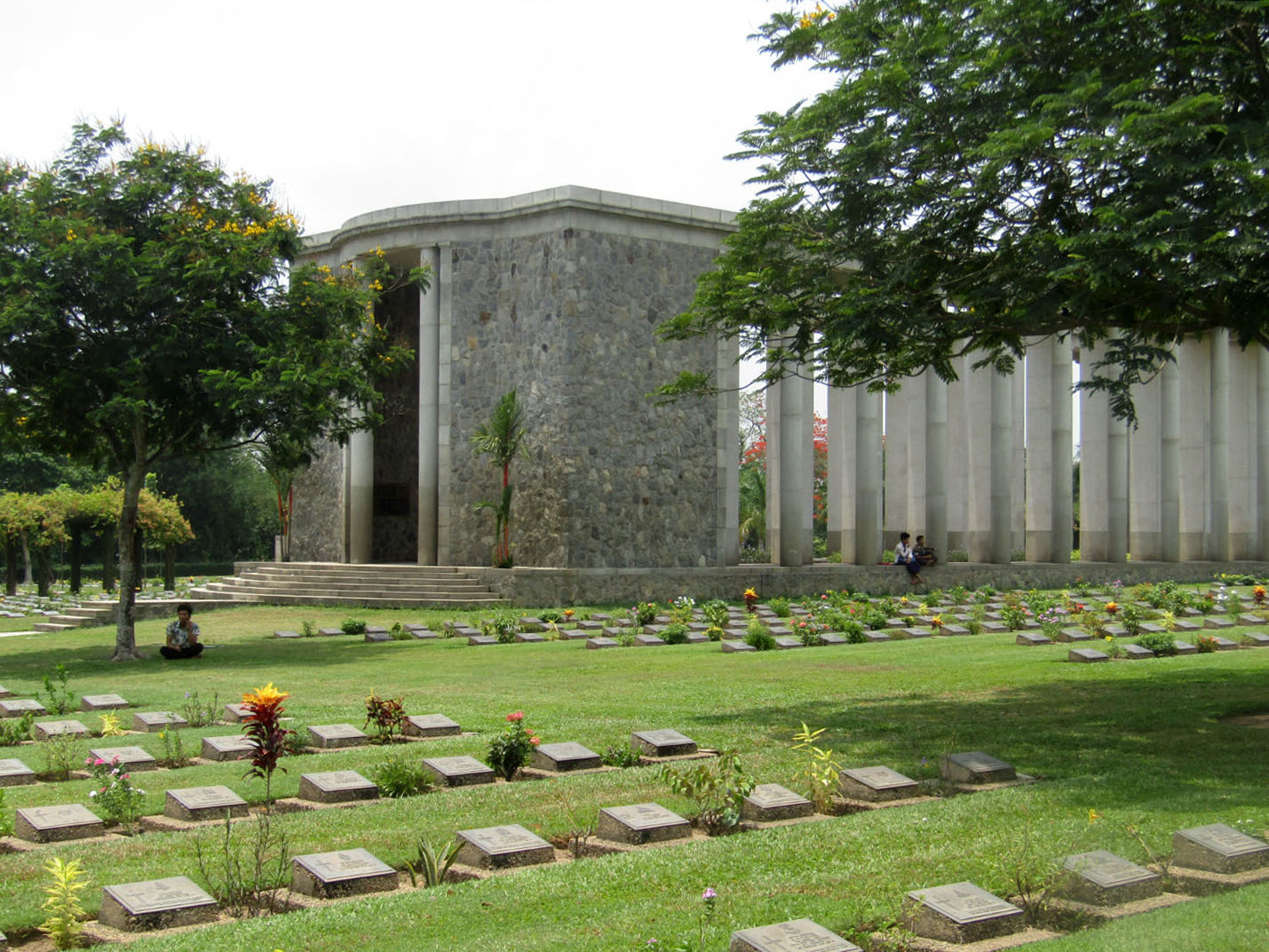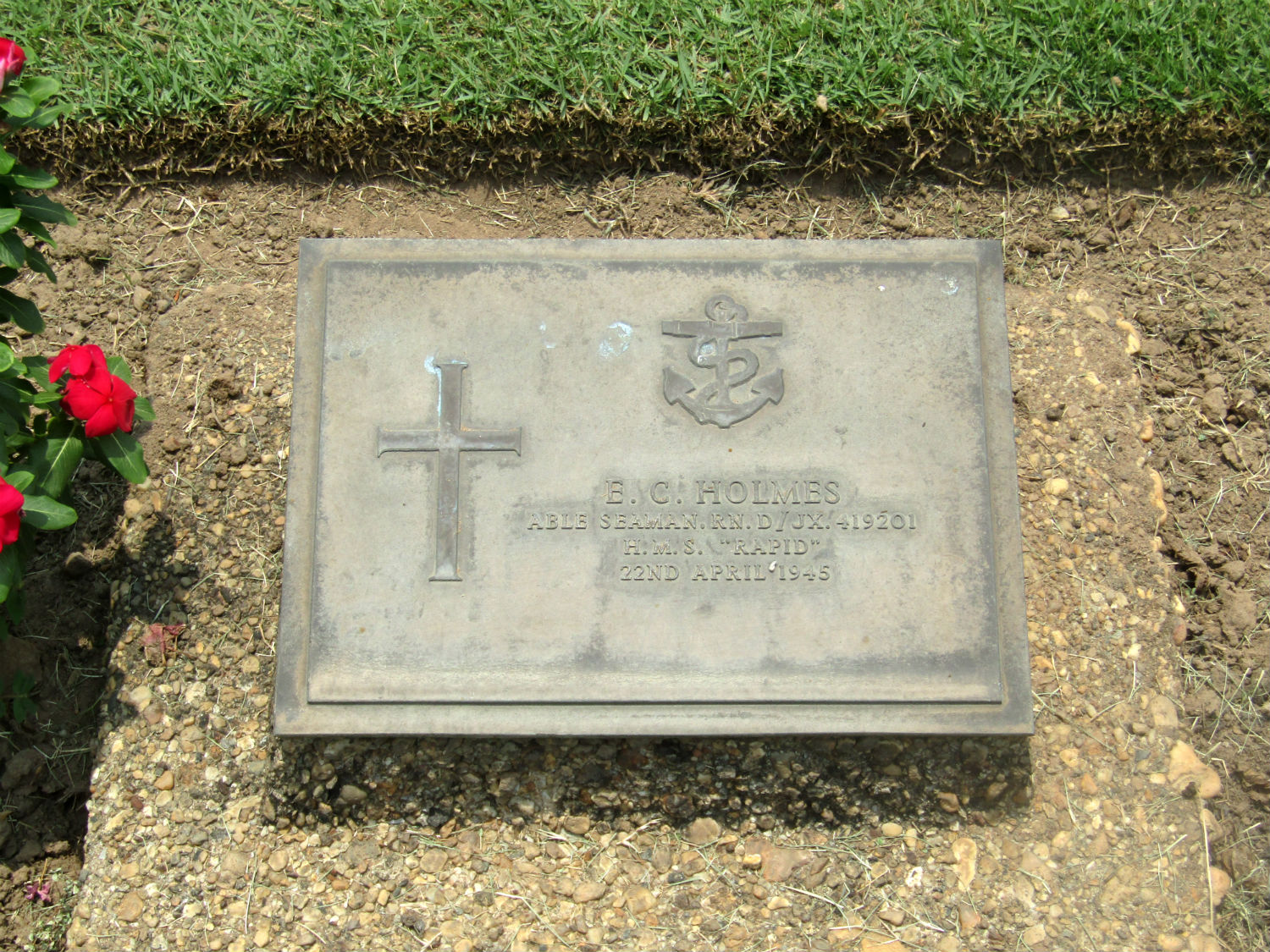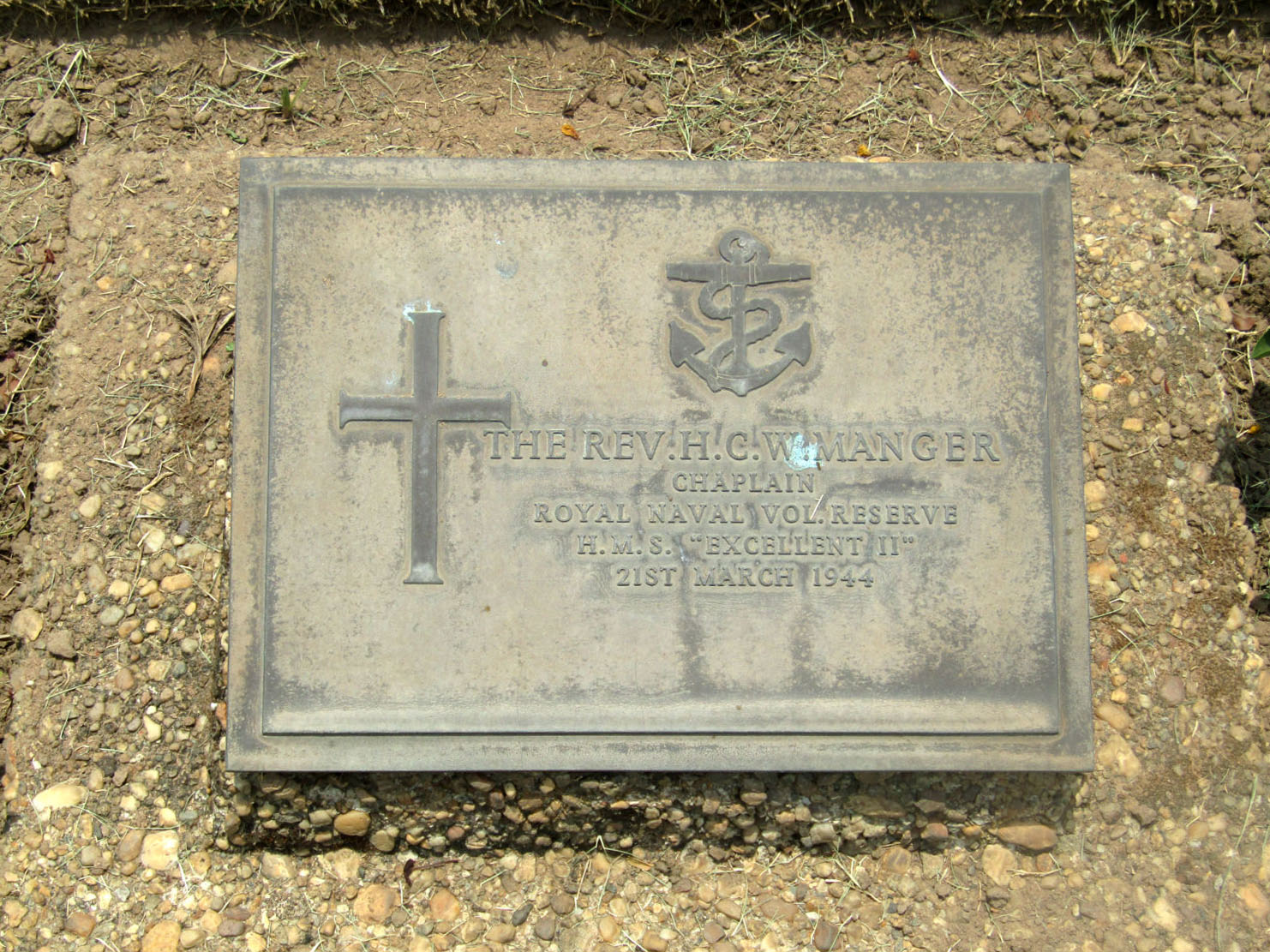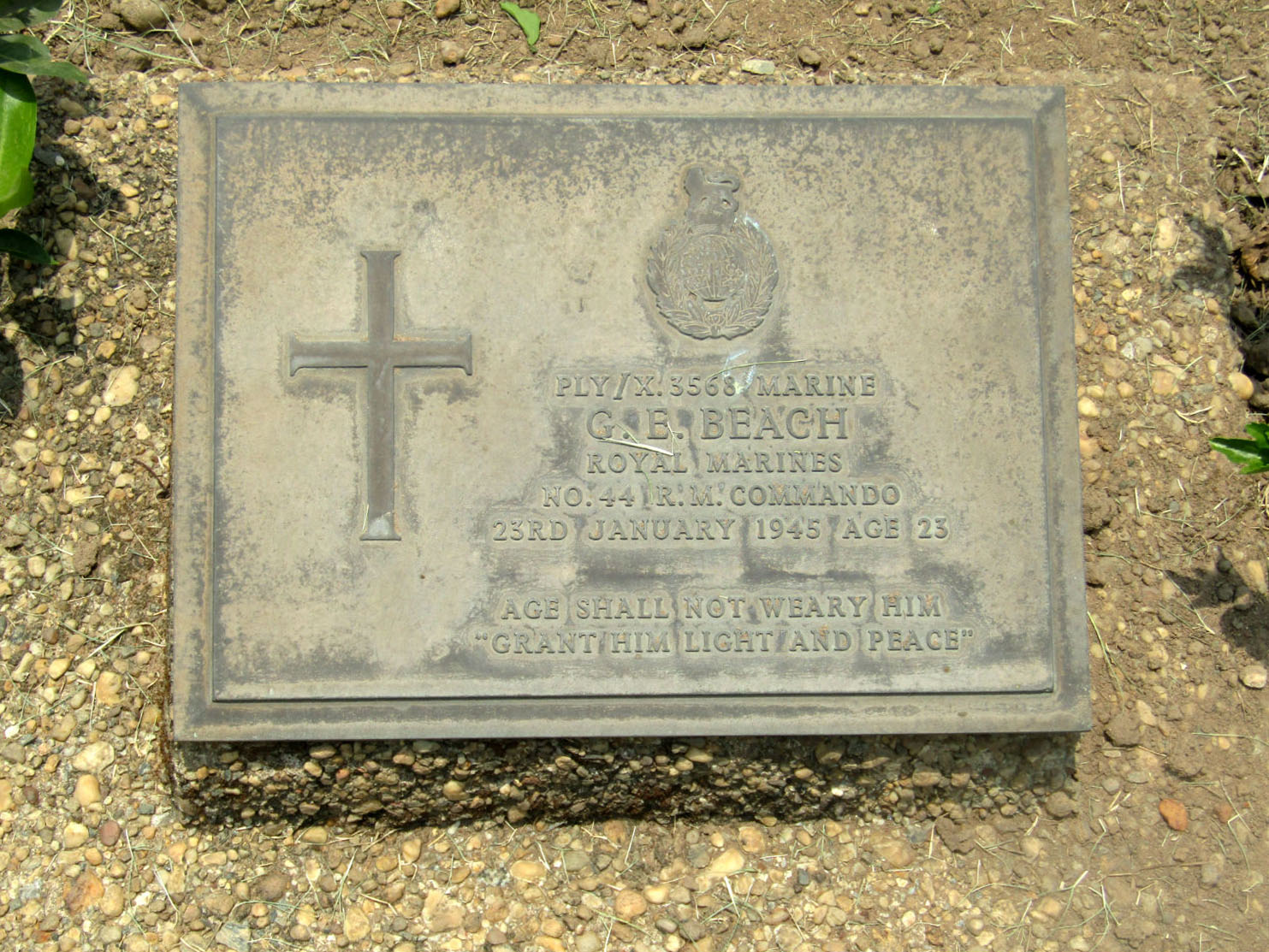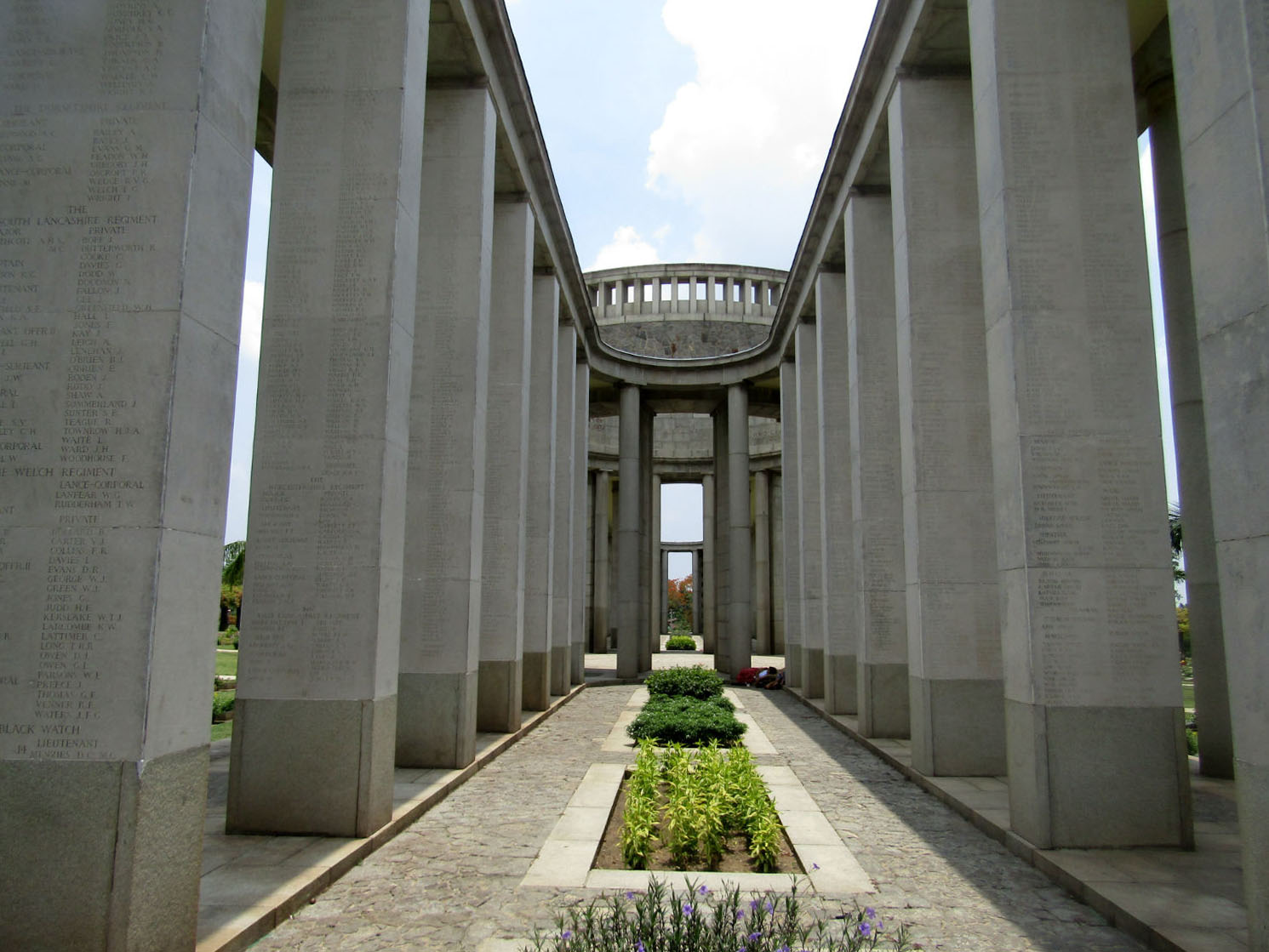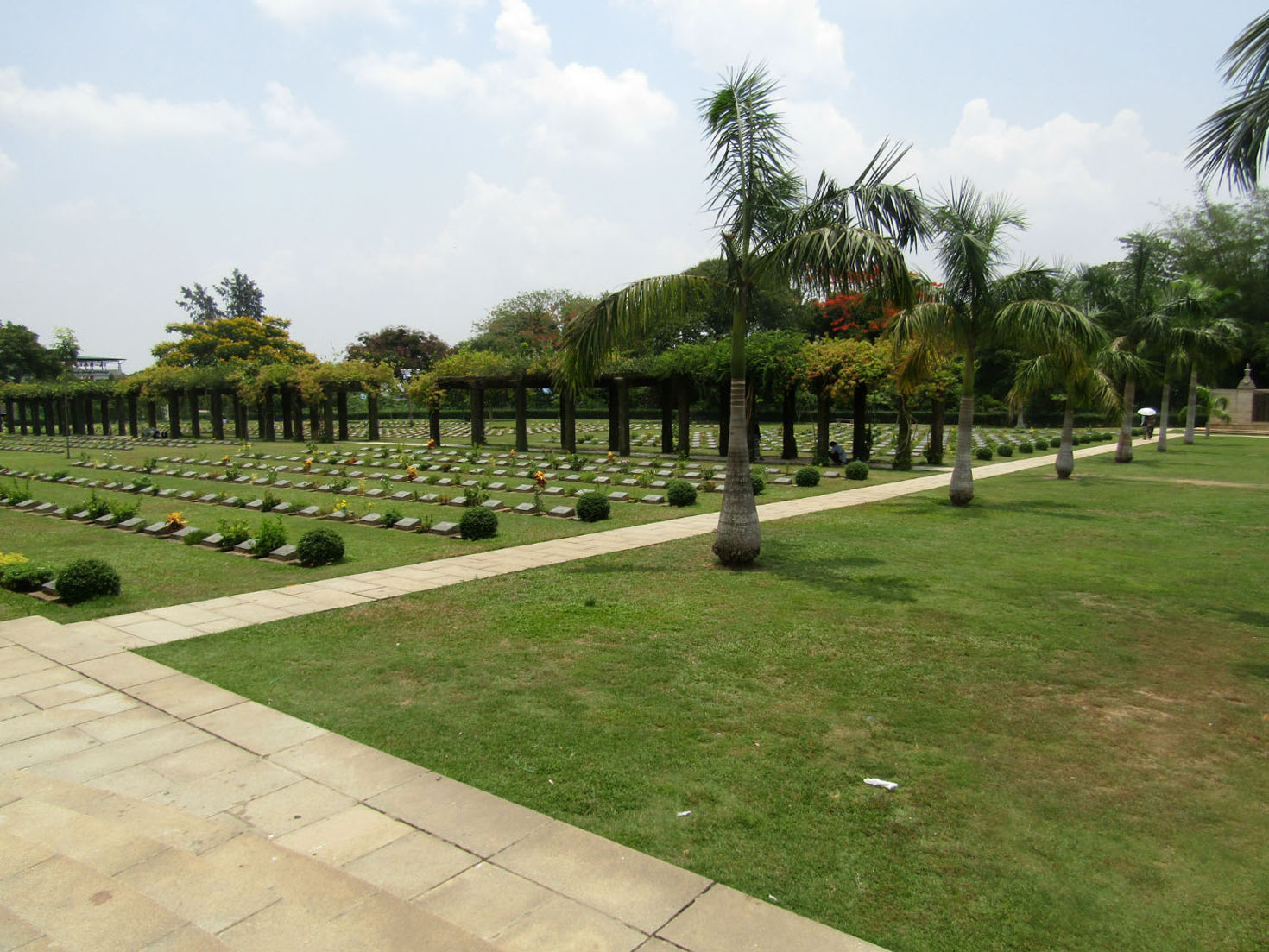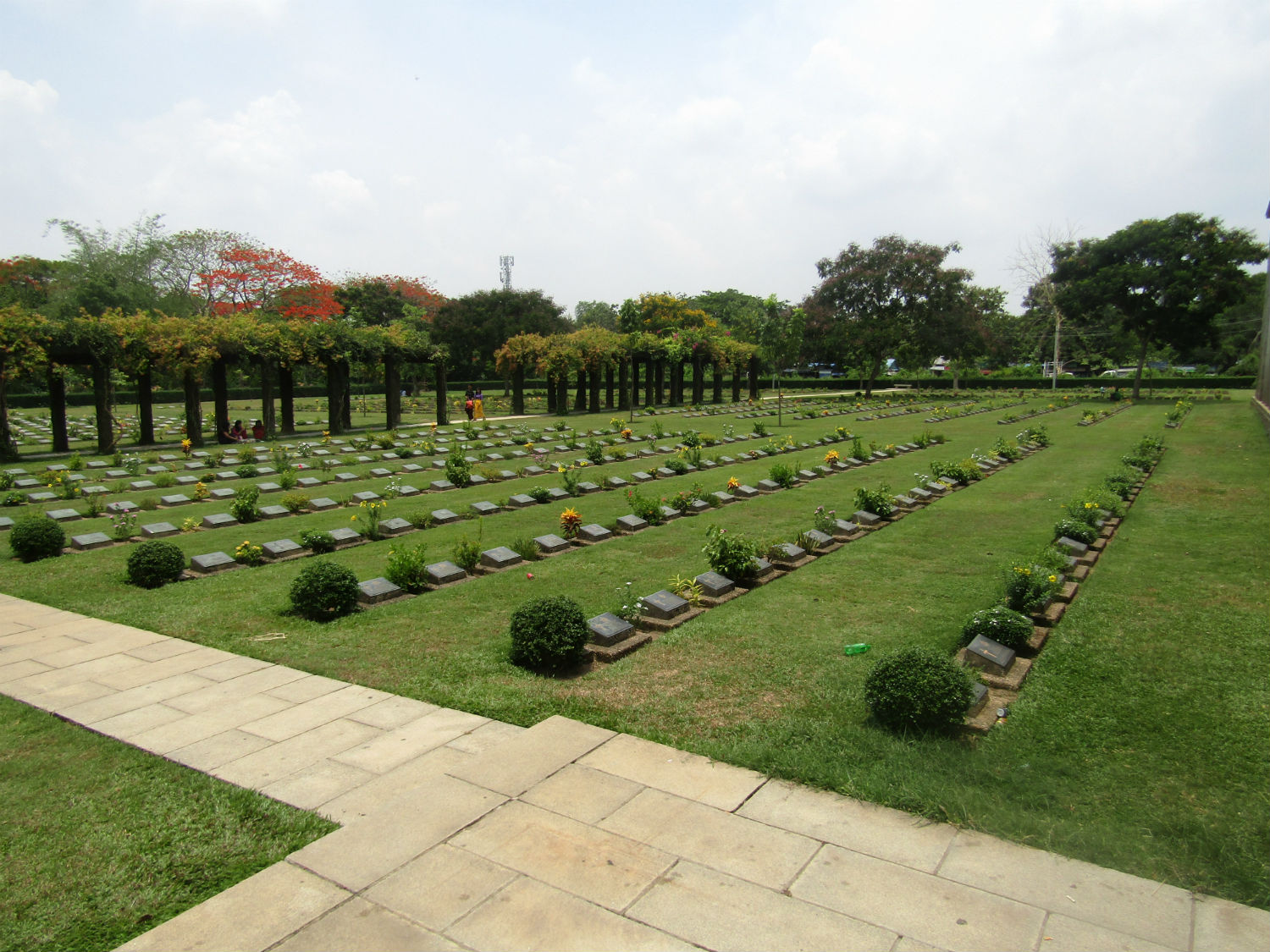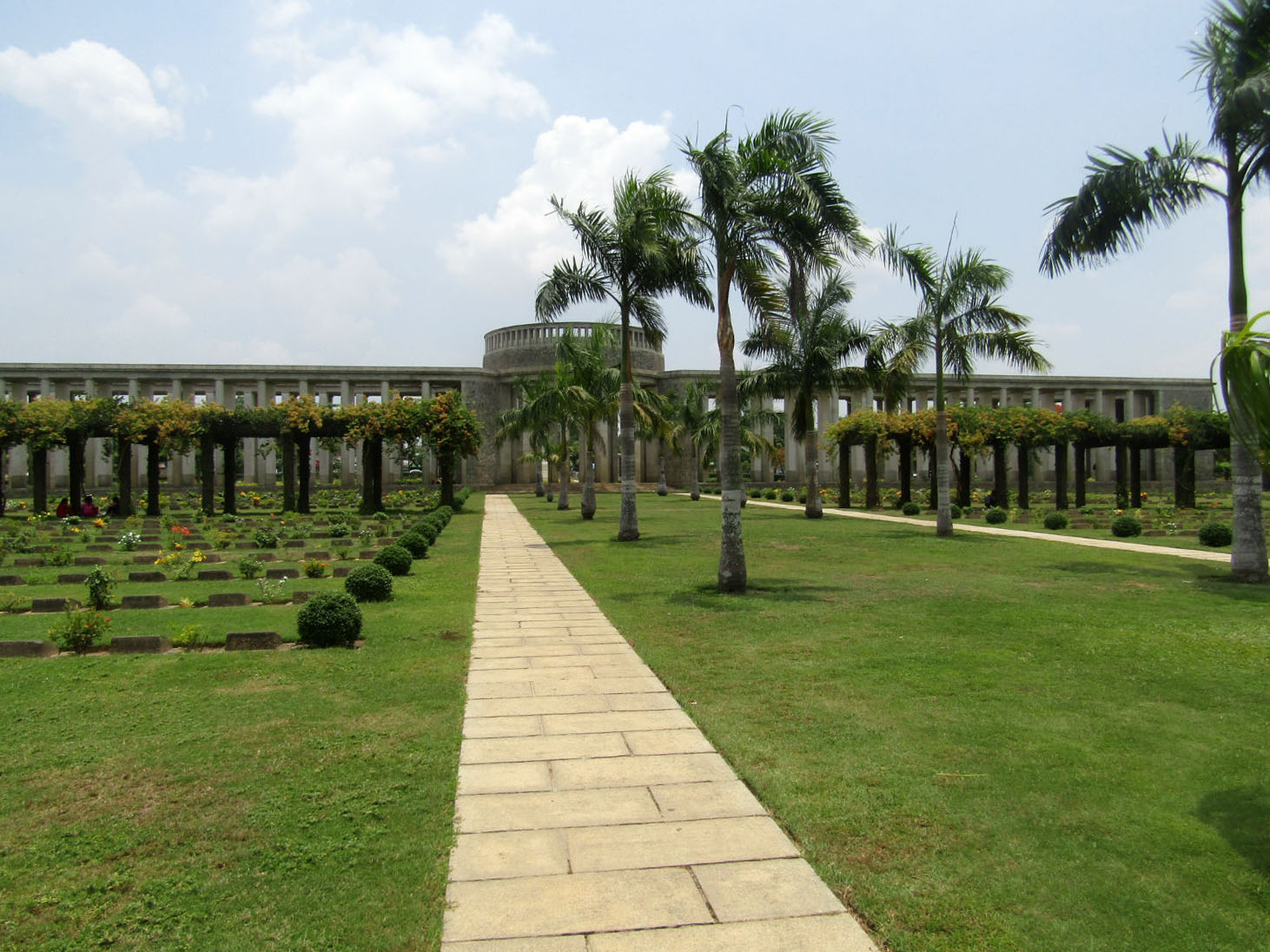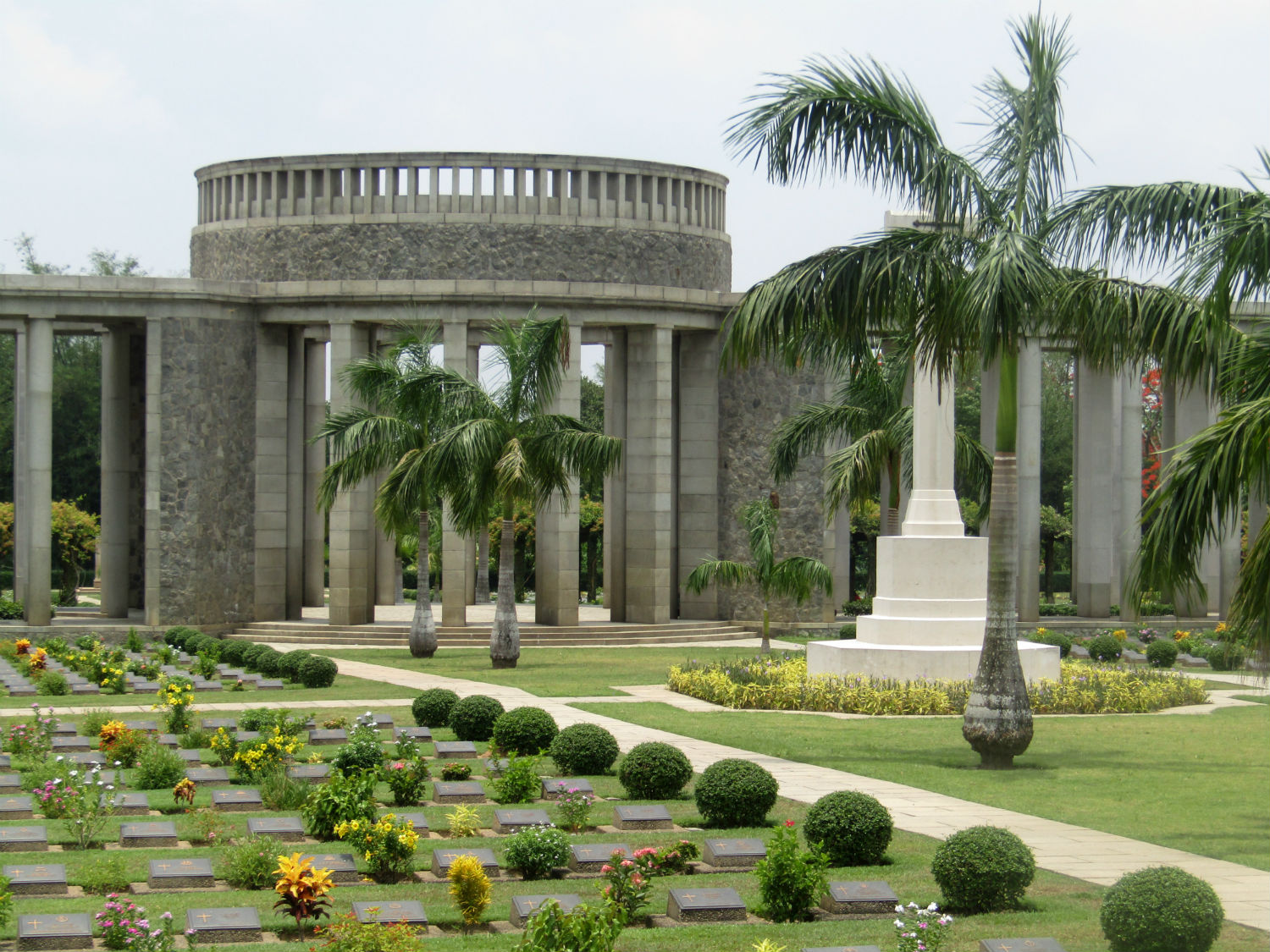 The Htauk Kyant War Memorial Cemetery, Taukkyan, Yangon


Small change……..
It's time to head back but there is a problem. I desperately need a comfort break but there are no toilets and too many people milling around. Finally. I see what seems to be a squalid row of monk's quarters within a small temple complex. It's here it really brings home to me the conditions under which people here live.
The way back seems straightforward; we just call a taxi but they seem to want a lot more than I paid coming here. There is however that second option. Yellow buses, mostly No 37 are seen everywhere on this route. They are bound to head into the city. Well, we'll give it a go. A yellow bus soon arrives but we've no idea of the fare or the destination. The driver instructs us to put a small bill in a plastic container and we fortunately find two seats to sit together. The next step is to keep track of the route using the GPS locator. I doubt if the bus will take us anywhere near the hotel but by getting to the nearest point and taking a taxi should work, and it does wonderfully. The return trip has cost us just 2,500 kyat instead of 12,500 coming back by taxi.
Reservations……..
This excursion proves that we are getting to grips with the transport issue but we're no further ahead with the dining issue which I'm starting to feel will remain unresolved. We just can't get agreement on this which proves we cannot adapt to the conditions here. Even though it's only half way through this trip to Yangon, I'm sure that booking for just two or three nights instead of four would have worked far better. By the time we've returned to Crystal Palace, I'm not feeling 100% percent and in any case not feeling at all like eating. After an afternoon's rest, the time slips by and the opportunity to make further excursions today, evaporates. Still off my food my patience with Katoon is running thin and I force her down to the restaurant in the hotel, ordering enough food to feed an army. Still not impressed, she at least consumes a wholesome meal for a change but for my part, I really have to force it down, I'm that disinterested in food. Inevitably a lot of it gets wasted which is a shame since in other circumstances I would have really enjoyed the curry. As the evening wears on the effects of the meal and a general weariness has taken its toll and I just feel I'd rather be somewhere else as I prepare for a restless night.
Next Page.