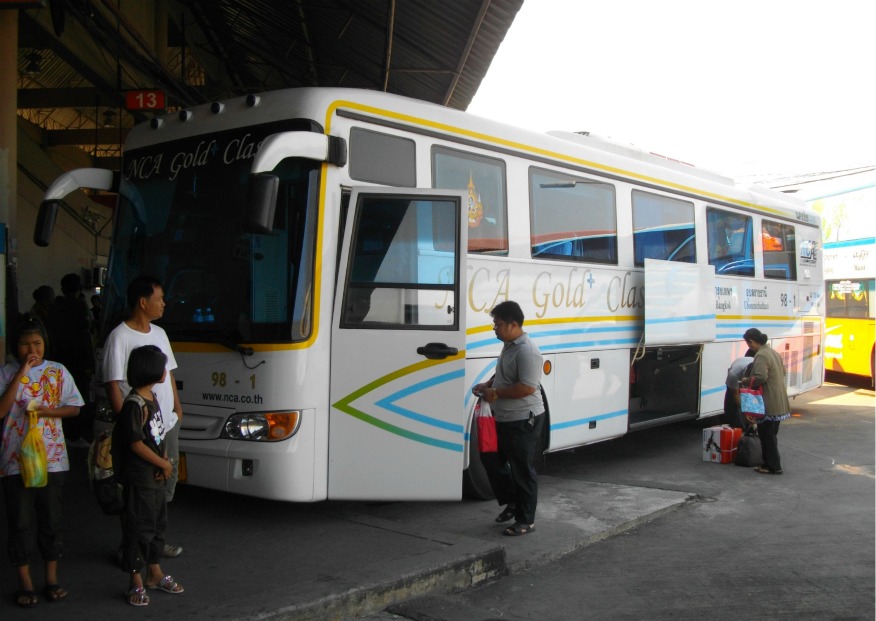 Bangkok to Ubon Ratchathani

Up country……..Starting at Morchit Mai (Bangkok Northern Bus Terminal) at 9.30am this was a strange journey due to the floods. As Highways 1 and 2, the normal routes to the north and east were impassable the NakhornChaiAir bus headed east along the Chonburi Highway then headed east at Chachoengsao towards on Route 359 and Highway 33 to Sa Kaeo and Aranyaprathet and then on Route 348 towards Buriram. With news that Route 226 was also affected by flooding Highway 24 was selected east to Ubon Ratchathani. There was evidence of flooding east of Bangkok and in Isaan the Moon River had burst its banks in many from Korat as far as Ubon.
NakornChaiAir……..This company offered a Gold Star service, 32 seats. This is more than adequate for day travel with TV, games, and refreshments with hostess service. The 8 hour service turned out to be more than 9 as the tour bus arrived in Ubon at 7pm. NakornChaiAir offer a 24-seat first-class option. This would be a better service for overnight travel but more expensive. The Gold Star service was 552 baht.
Intrend Place……..Accommodation in Ubon came recommended. Intrend Place offers a/c rooms with fridge and TV for 350 baht. There is however no restaurant. It is convenient for the bus terminal and BIG 'C' supermarket.