Itinerary 2011

Bangkok to Udon Thani 6th July

Udon Thani to Vientiene via Friendship
Bridge 7th July

Vientiene to Luang Prabang 8th July

Luang Prabang 8-12 July

Luang Prabang to Luang Namtha 12 July

Luang Namtha 12-14th July

Luang Namtha to Bangkok via Huay Xai
and Chiang Khong 14/15th July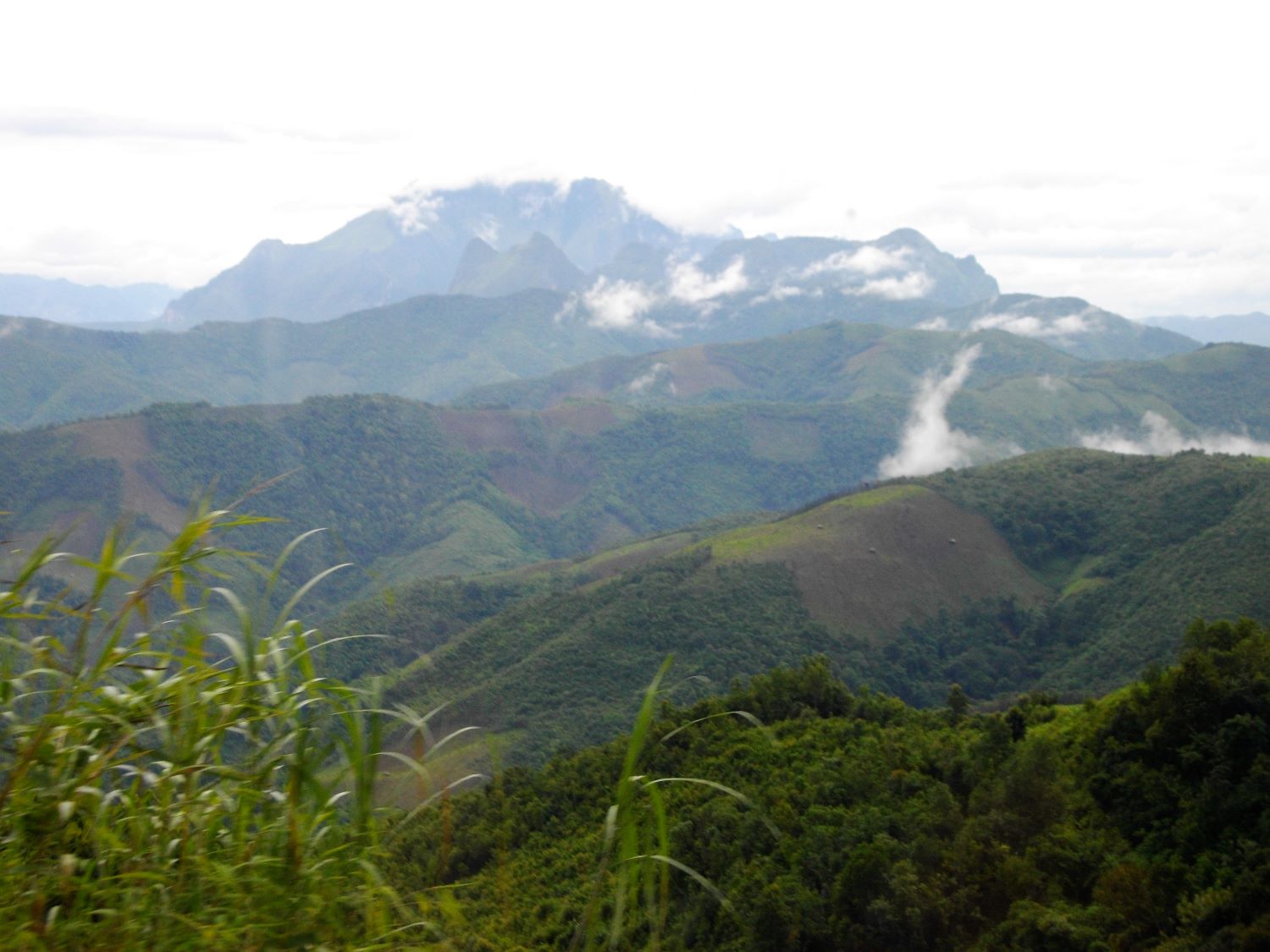 Summary

Arrived at Mochit (Northern Bus Terminal) by taxi for the Chantour VIP bus to Udon Thani. The route is on Highway 1 out of Bangkok, Highway 2
Saraburi/Korat and on to Udon Thani via Khon Kaen. The Chantour bus was excellent value at 550 baht.
Today was the short trip to Nong Khai via local bus. Note the through bus to Vientiene doesn't stop for passengers requiring visa on arrival at the
border. Also the local bus doesn't take you as far as the Friendship Bridge crossing so local transport must be arranged. VOA is now $35. When
finished we passed on through avoiding touts and taking local transport into Vientiane.
From Budchadakham Hotel, Dongplane Road, 700 baht, a tour bus (hardly VIP) to Luang Prabang was ordered, 720 baht pp. This proved a great
adventure. 12 hours later we arrived from the arduous but spectacularly enchanting northern rain forest.
Luang Prabang has sprung to life in the last couple of decades with the restoration of tourism, French colonial buildings now tastfully restored as
shops, restaurants and bars. Stayed at Mao Pha Sok Guest House 350 baht (aircon room), hot shower, tv, no fridge. Morning coffee free.
A minibus this time but no less arduous through the northern rain forest. Again this took most of the day though hill tribe country. Finally arriving
Luang Namtha the welcoming Zuela Guesthouse awaited. Excellent service and food on a budget.
Luang Namtha was a bonus and offered a chance to rest. The catering at Zuela was superb and food and drink never stretched the budget. Still a
good selection of 'wilderness tours', motor cycle rental or just shopping in the Chinese market was on offer.
A minibus this time on better roads financed by the Chinese leading to the Thai border crossing at Huay Xai. Time to visit the Duty Free shop
before taking the river crossing to Chiang Kong. Then the tour bus to Bangkok, serious money....900 kms, 317 baht!!!
---
Laos officially the Lao People's Democratic Republic, is a landlocked country in Southeast Asia, bordered by Burma and the People's Republic of China to the northwest, Vietnam to the east, Cambodia to the south and Thailand to the west. Its population was estimated to be 6.8 million in 2009. The country's most widely recognised product may well be Beerlao which is exported to a number of countries including neighbours Cambodia and Vietnam. It is produced by the Lao Brewery Company
---
Photos